COUPLES
Kim Kardashian & Kanye West Have 'No Contact' & 'Continue To Live Separate Lives' As Their Divorce Drama Heats Up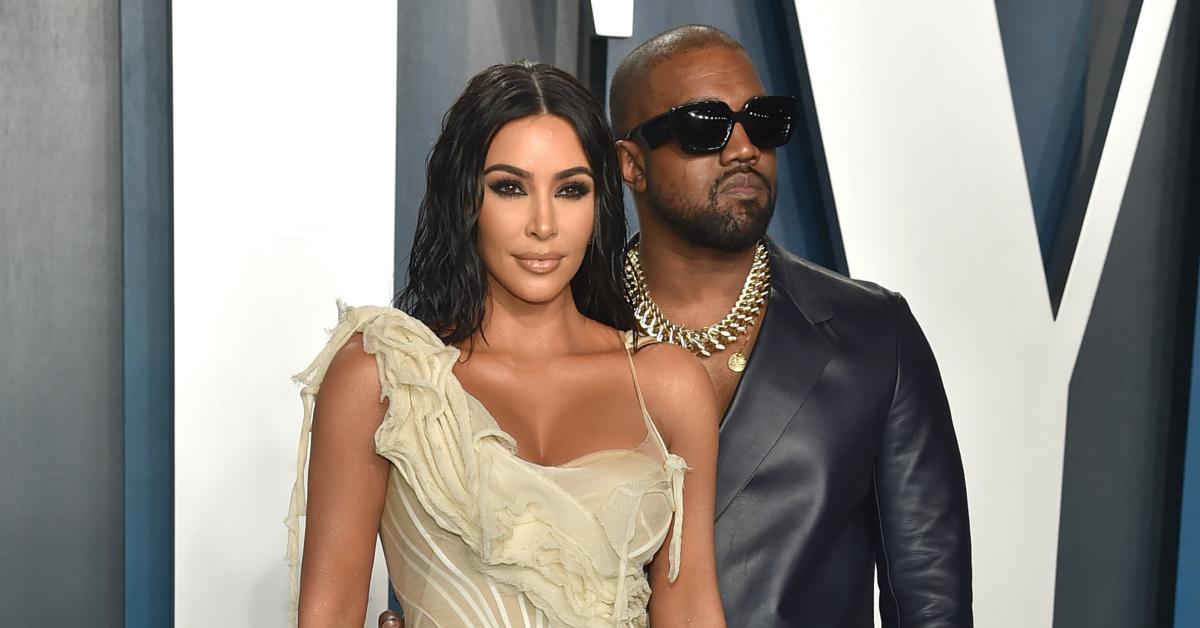 As the rumors about Kim Kardashian and Kanye West's alleged divorce still circulate, the couple reportedly have "no contact" with one another, an insider revealed.
Article continues below advertisement
"Kim and Kanye continue to live separate lives," the source said.
Article continues below advertisement
"Kim stays focused on the kids and work. She is very busy and seems happy," the source said, noting that the divorce isn't in motion just yet.
Article continues below advertisement
West has been residing in Wyoming for some time now, while Kardashian lives in California with their children. According to Page Six, West had 500 pairs of sneakers removed from their shared home in Calabasas.
Article continues below advertisement
"The Kardashians intend to go out with a bang. They've filmed Kim discussing her marriage problems. But everybody involved is on a nondisclosure agreement, because the finale won't screen until later in 2021," an insider shared.
Article continues below advertisement
The couple tied the knot in 2014, and a source told OK! that the final nail in the coffin for the pair was Kardashian's friendship with Van Jones.
"There is nothing romantic going on between Kim and Van, but there is no denying that she admires him, and he admires her," the insider said.
"Kanye is deeply insecure and cannot stand the fact that Kim's life no longer revolves around him. Her devotion to the kids is her number one priority, followed by criminal justice reform. Kanye feels like he has been pushed down her priority list and isn't happy about it."
Article continues below advertisement
The brunette babe is hoping that she will win custody of their kids. "While [Kim] thinks Kanye can, most often, be a good dad, he is prone to breakdown moments — and god forbid the children are with him," a source previously told OK!. "Kanye is a sick man and needs help … Kourtney and Khloé are all telling Kim that she needs to petition for full custody or at worst, if Kanye is allowed custody, that it is supervised."
Article continues below advertisement
"Most divorces start with parents getting 50/50 custody. But if Kim or Kanye want to spend more time with their kids, they will need to prove that it would be detrimental for the children to spend time with the other parent," and "if Kim wants full custody of the kids, she will need to fight and reveal everything about life behind closed doors with Kanye," the insider added.
"Kim doesn't have to prove she is a great mom. Now, she will have to prove Kanye is a bad dad."
PEOPLE was the first to report that Kardashian and West are allegedly not in contact with each other.