NEWS
How It All Ended In A Nasty Divorce: The Kim Kardashian & Kanye West Relationship Timeline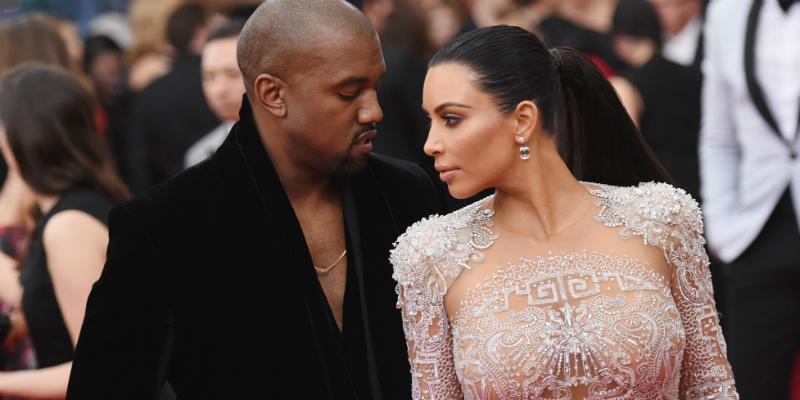 Article continues below advertisement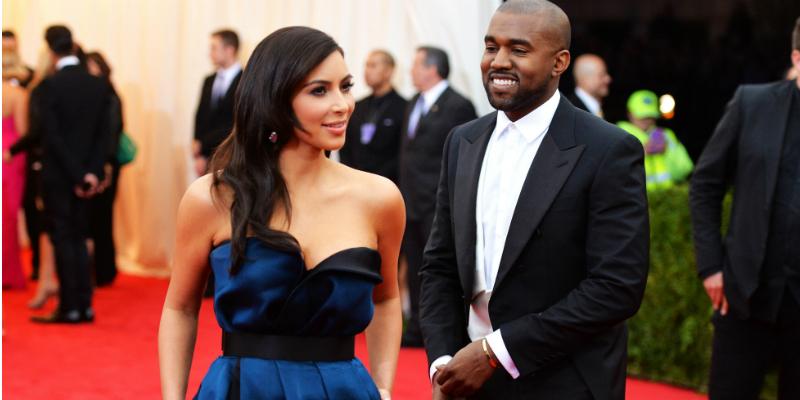 With their matching red carpet looks and their risqué magazine covers, Kimye loved to show-off that they are made for each other. And, even during those darker moments—from heated celebrity feuds to public breakdowns—Kimye always had each other's backs. Remember when Kim defended Kanye against Taylor Swift?
MORE: Kanye West Paid Wife Kim Kardashian $1M To Not Do This
Relive this whirlwind romance from the beginning as well as their best moments with this intimate look at all the ways Kimye have been making each other smile since 2012.
October 2010: Kimye Meet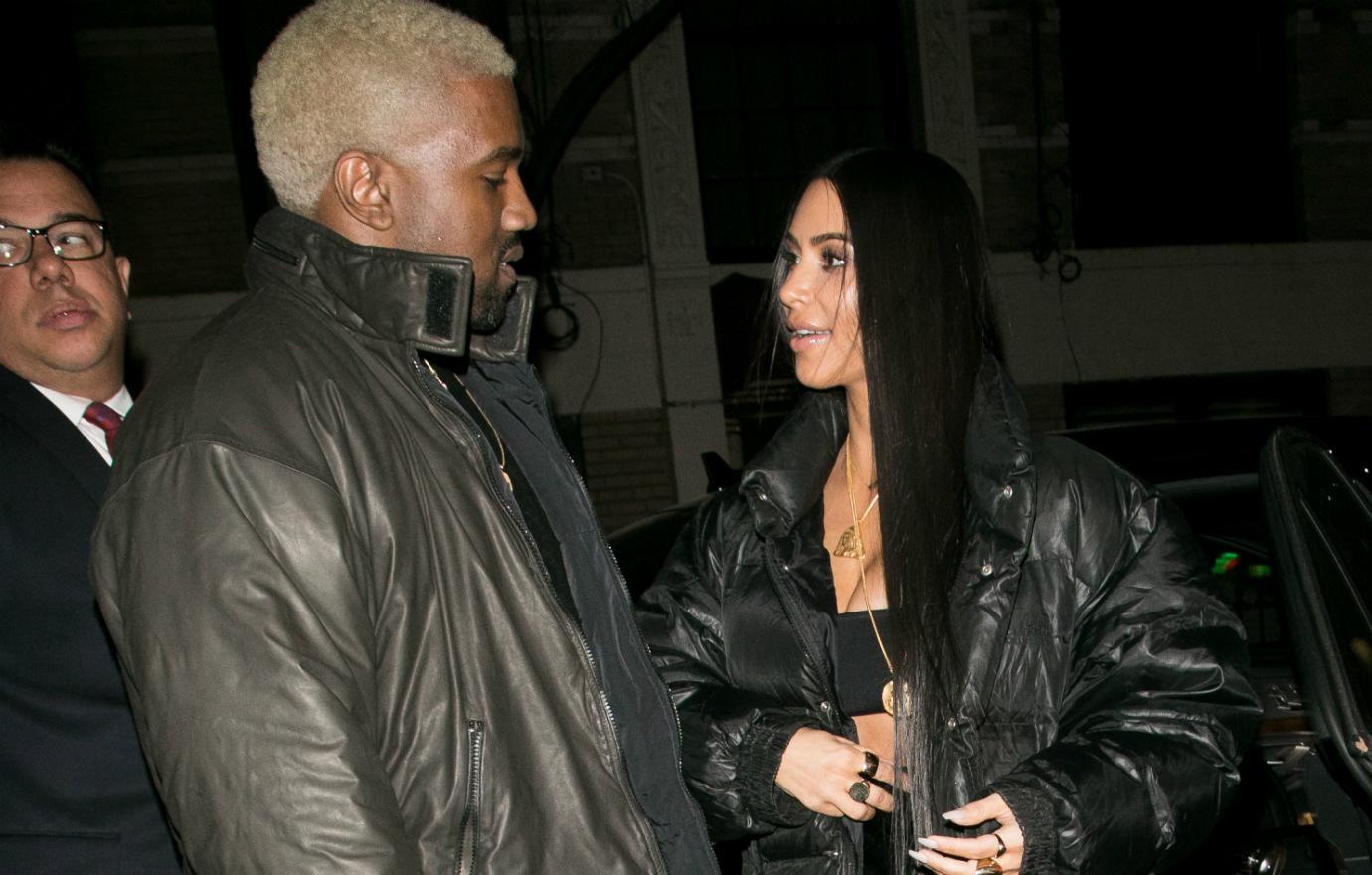 Kimye first crossed paths in NYC in 2010 while she was filming an episode of KUWTK. They were both linked to other models, so hopefully there wasn't too much flirting going on.
April 2012: Theraflu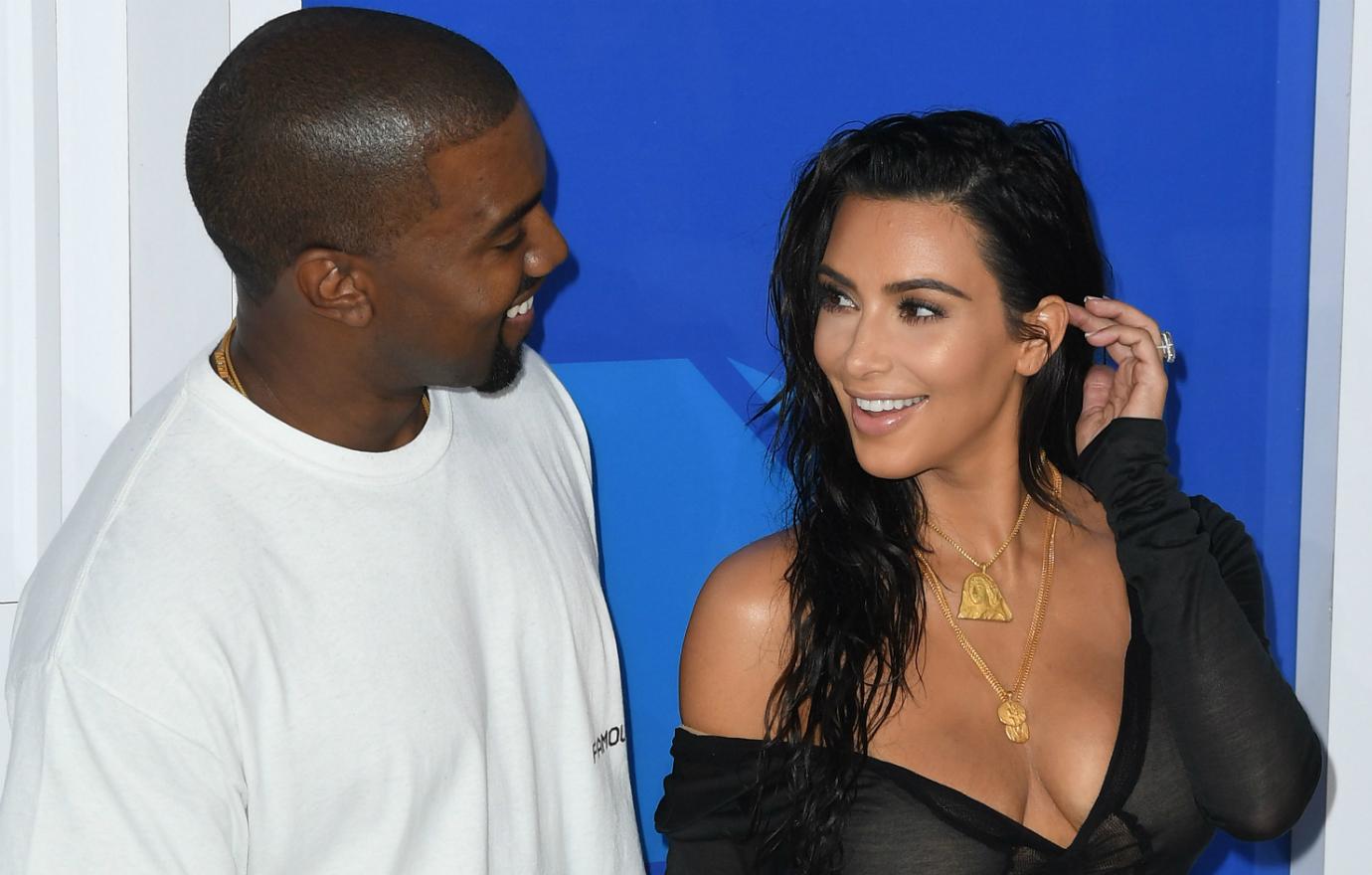 Kanye wore his heart on his sleeve in the track "Theraflu" rapping, "I'll admit, I fell in love with Kim 'round the same time she had fell in love wit' him. Well, that's cool, baby girl, do ya thing."
Kim went on The Today Show the next day casually giving a nod to the track, "Kanye and I have been friends for years and you never know what the future holds or where my life will take me. I like the song."
Article continues below advertisement
May 2012: En Vogue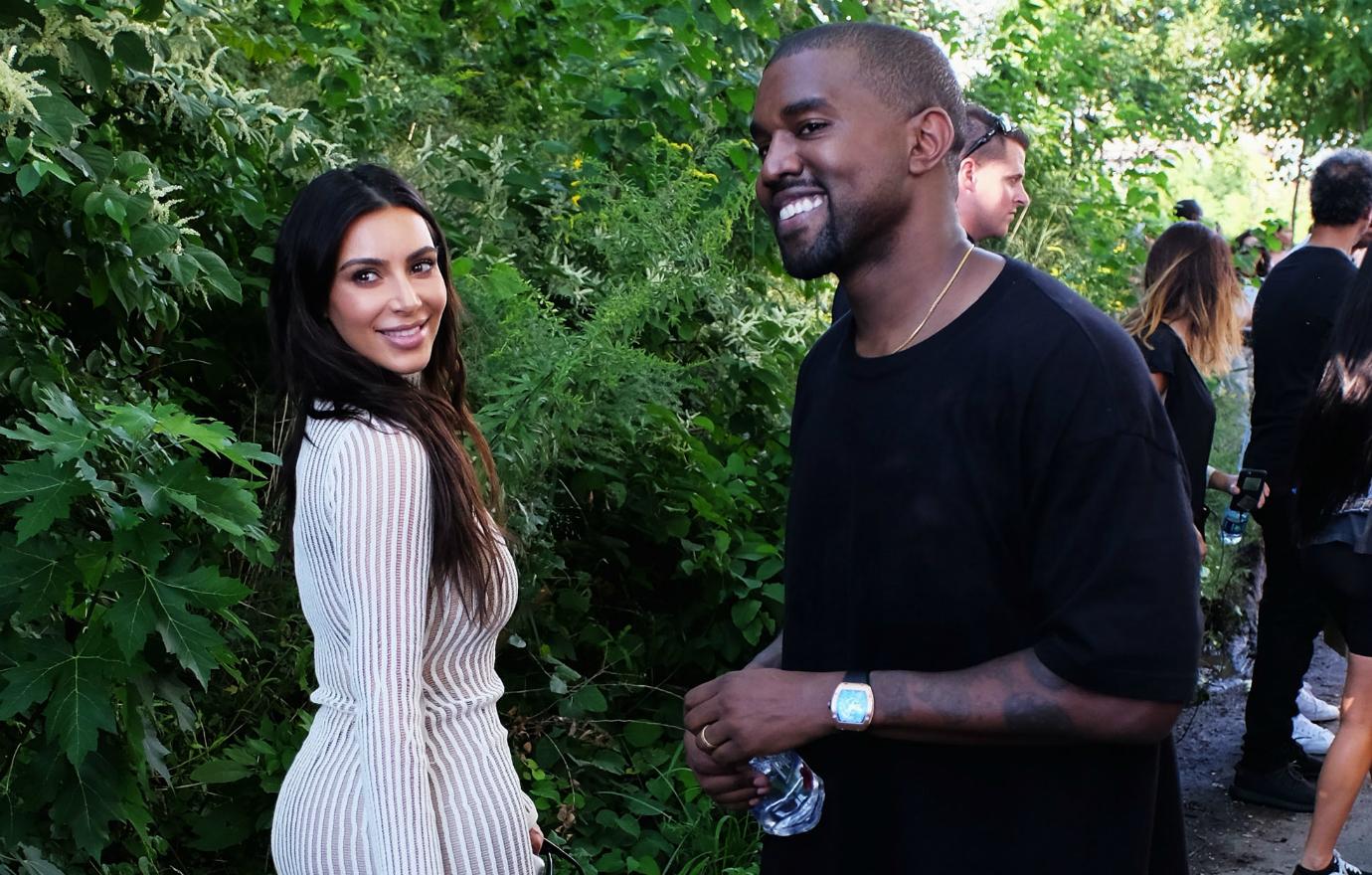 "Theraflu" must have won Kim over because a few months later the two were on the set of Vogue Italia in full blown PDA.
Article continues below advertisement
July 2012: Kimye Gone Wild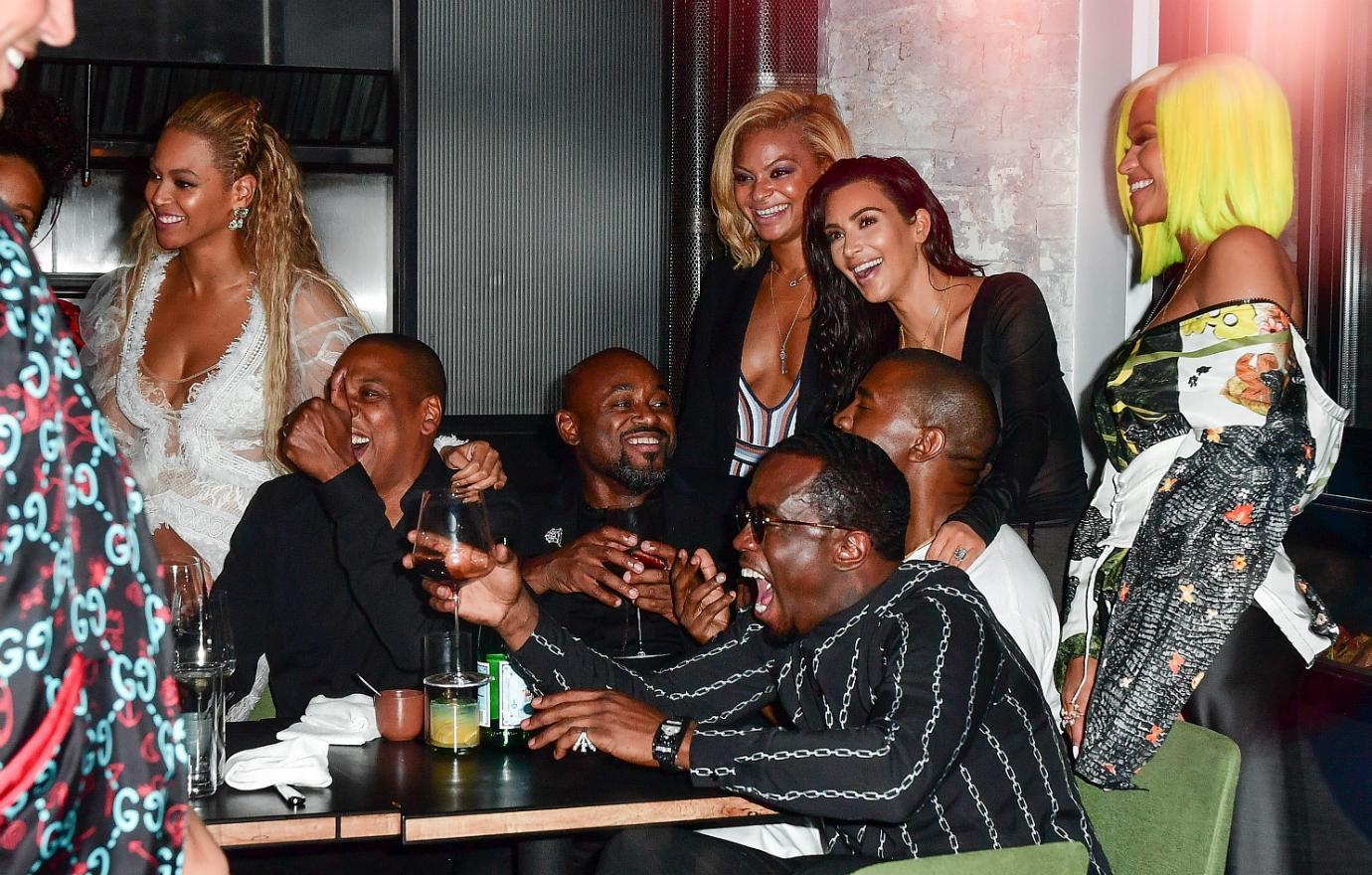 The lovebirds took their first overseas vacation together visiting Kim's friend, Joe Francis, (Girls Gone Wild founder) in Mexico.
Article continues below advertisement
September 2012: The Makeover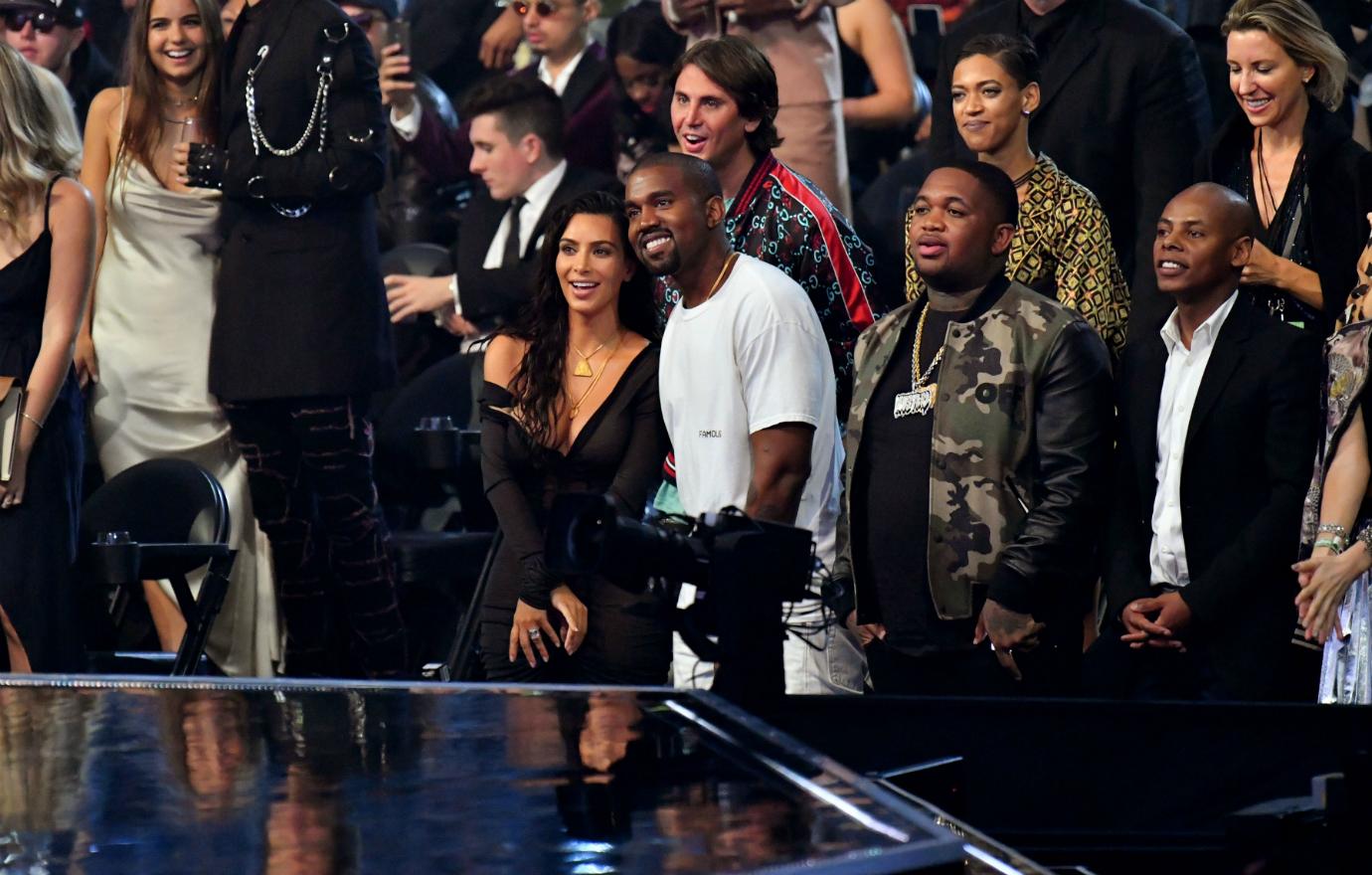 The two made their rounds at Paris Fashion Week as an official couple. This was also the year that Kanye gave Kim her infamous closet makeover by throwing out all of her clothes. Several years later Kim fondly spoke of the moment, "I always thought I had really good style—until I met my husband and he told me that I had the worst style," Kim recalled. "He was really nice about it and cleaned out my whole closet."
Article continues below advertisement
December 2012: Plus One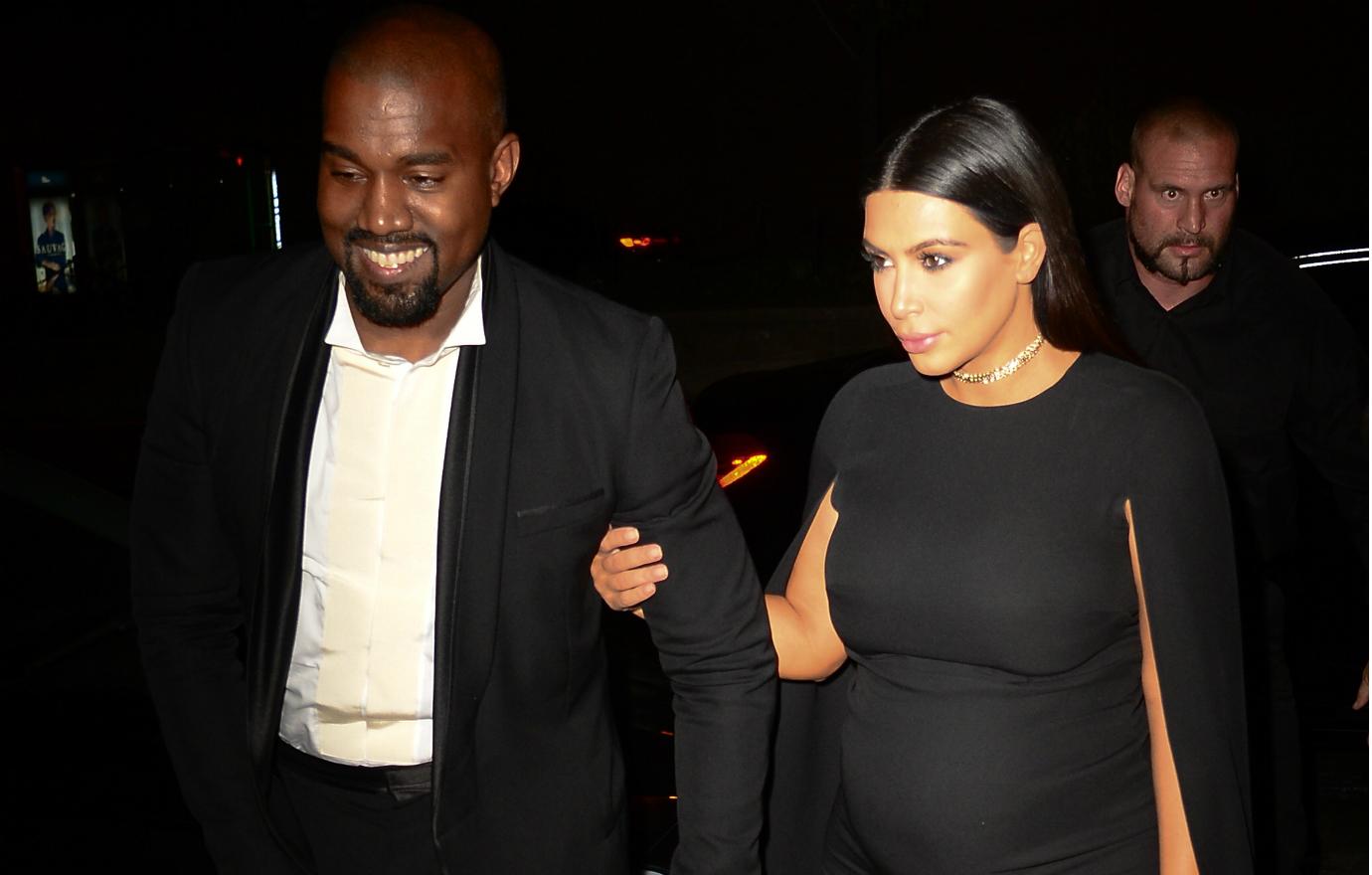 Kanye used his Atlantic City performance to announce that his girlfriend was pregnant.
Kim followed suit with a sweet message on her website, "Kanye and I are expecting a baby. We feel so blessed and lucky and wish that in addition to both of our families, his mom and my dad could be here to celebrate this special time with us. Looking forward to great new beginnings in 2013 and to starting a family. Happy New Year!!!"
Article continues below advertisement
January 2013: Bling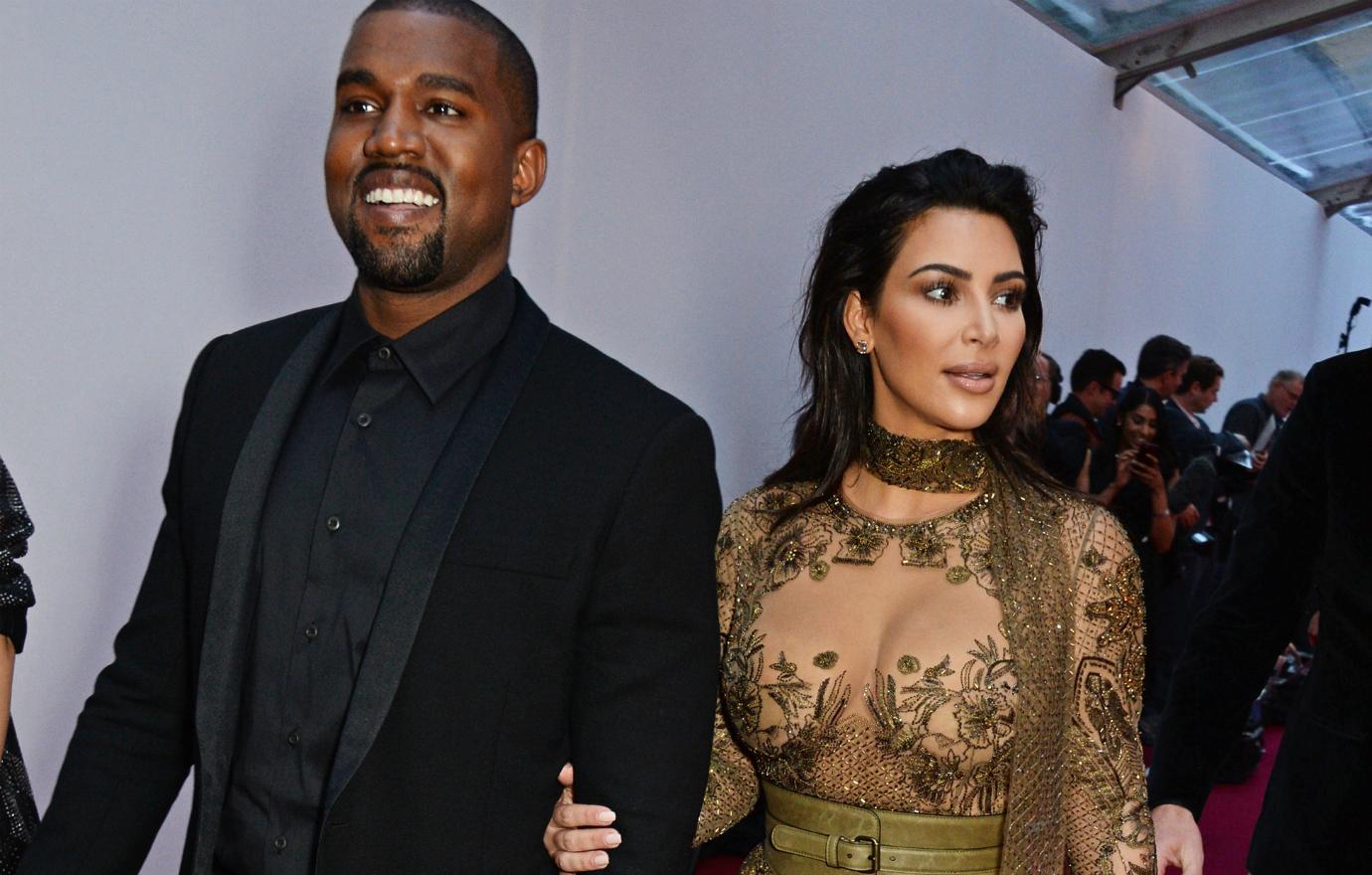 Rumors swirled that Kimye purchased a Bel Air mansion for $11 million.
Article continues below advertisement
February 2013: What Kanye Taught Me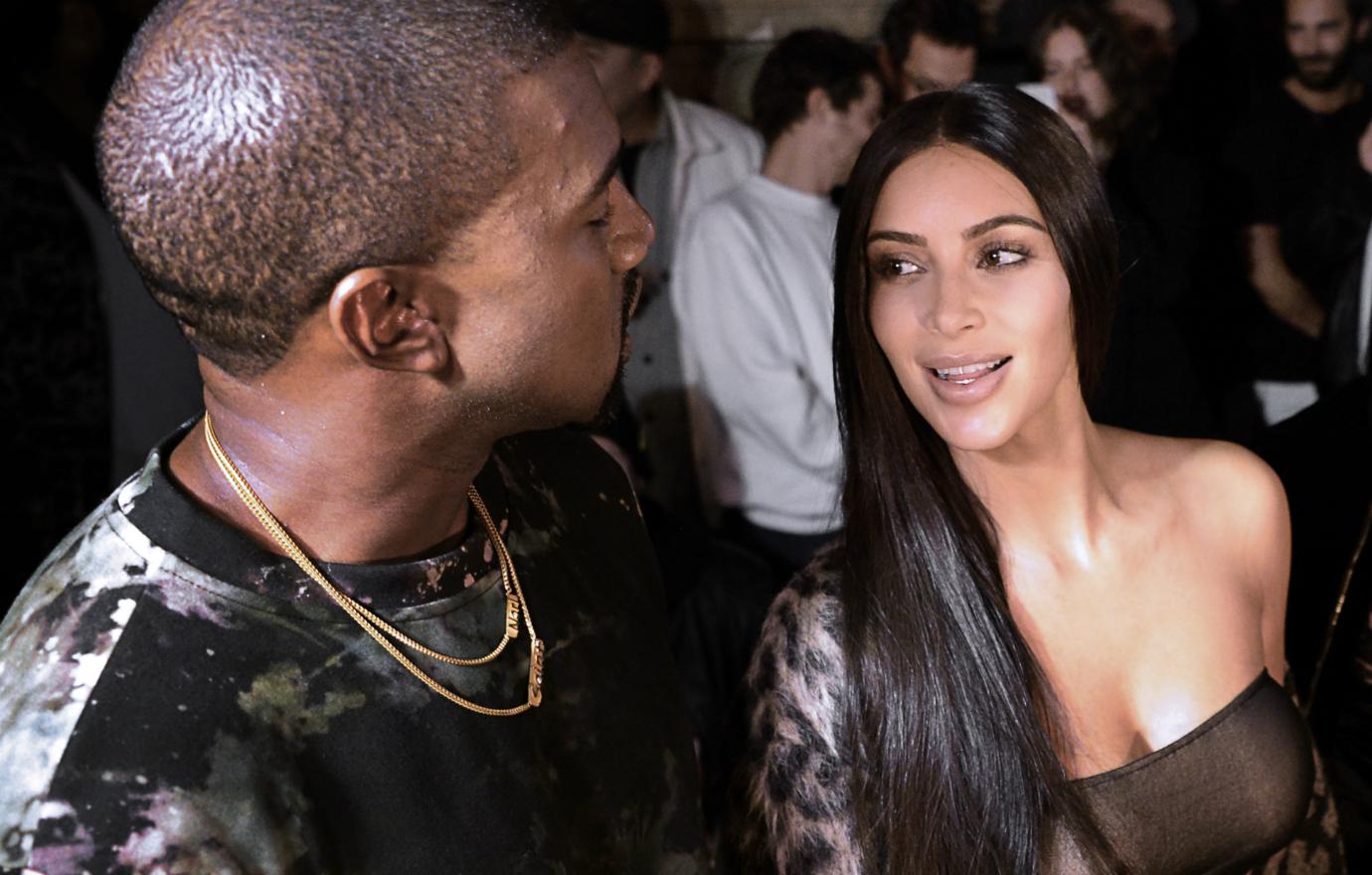 Kim was on the cover of DuJour magazine and revealed that Kanye was teaching her about being a little less open regarding her private life. "My boyfriend has taught me a lot about privacy. I'm ready to be a little less open about some things, like my relationships. I'm realizing everyone doesn't need to know everything. I'm shifting my priorities."
Article continues below advertisement
March 2013: Easton West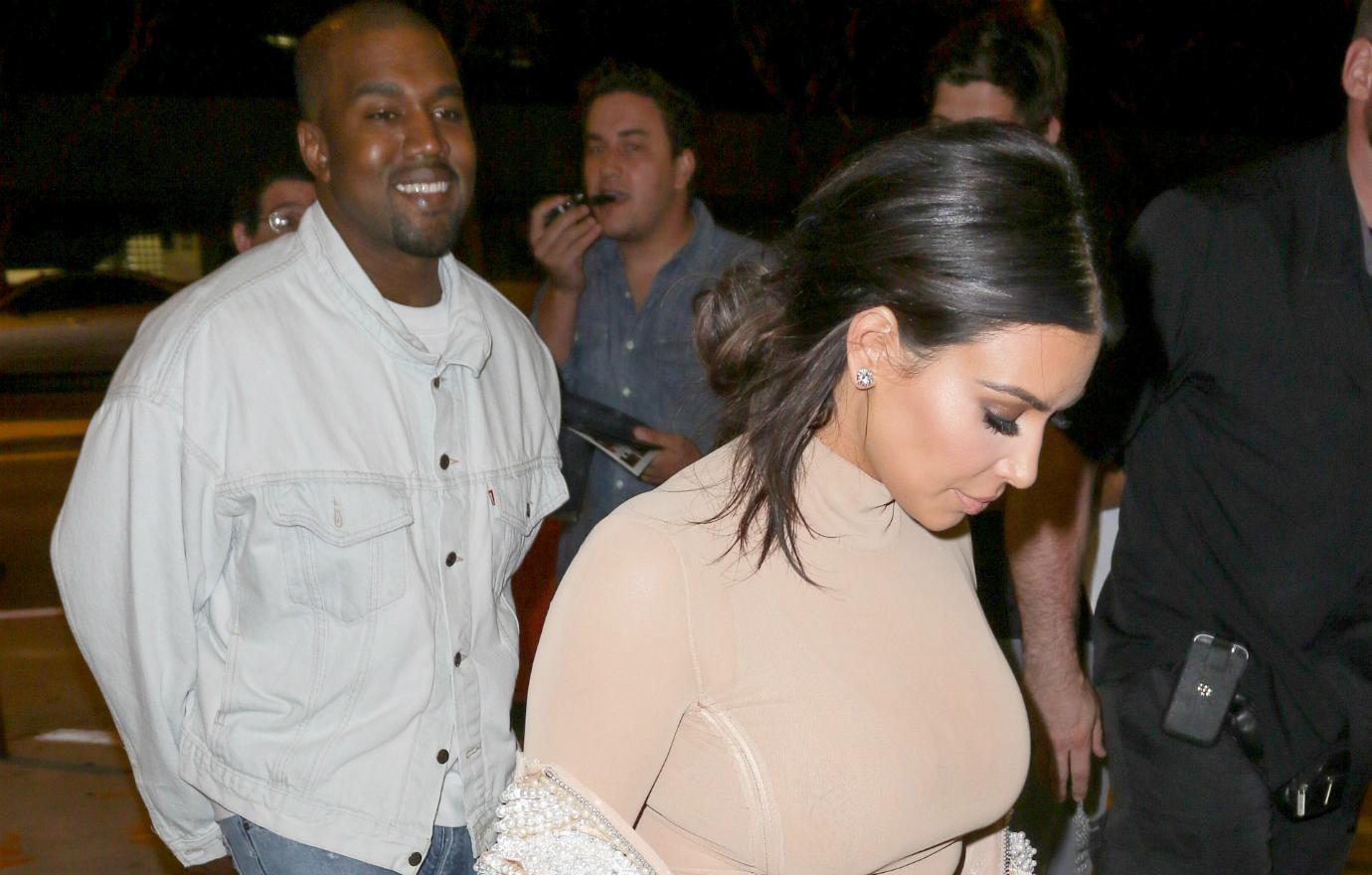 Kim got personal about her pregnancy struggles at the premiere of Temptation. Later in the month she told Jay Leno on The Tonight Show that she liked the name Easton. There wasn't any word yet on whether they were having a girl or a boy.
Article continues below advertisement
April 2013: Single At Last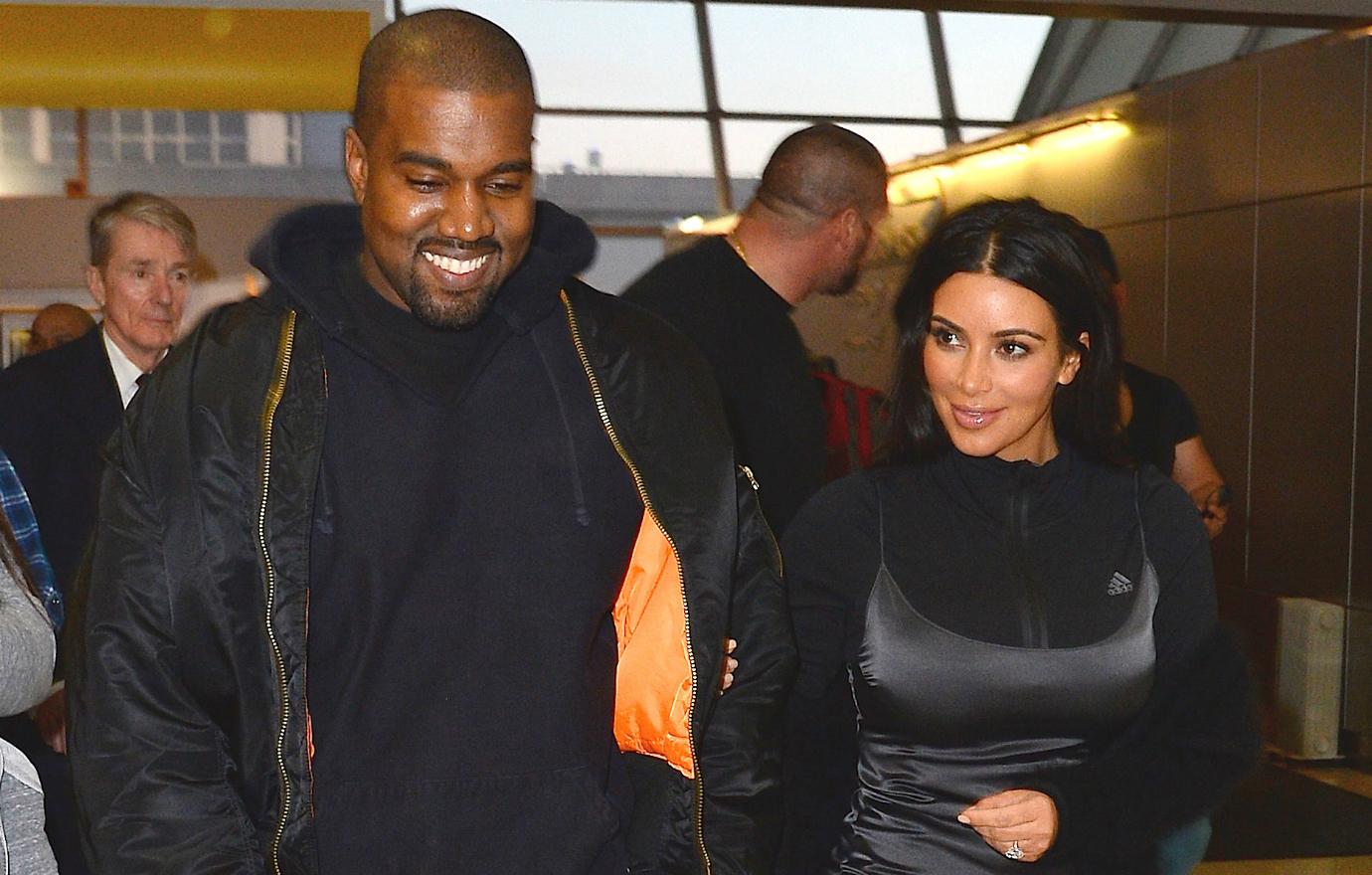 Finally, Kim was no longer married… to Kris Humphries.
Article continues below advertisement
June 2013: Philanthropy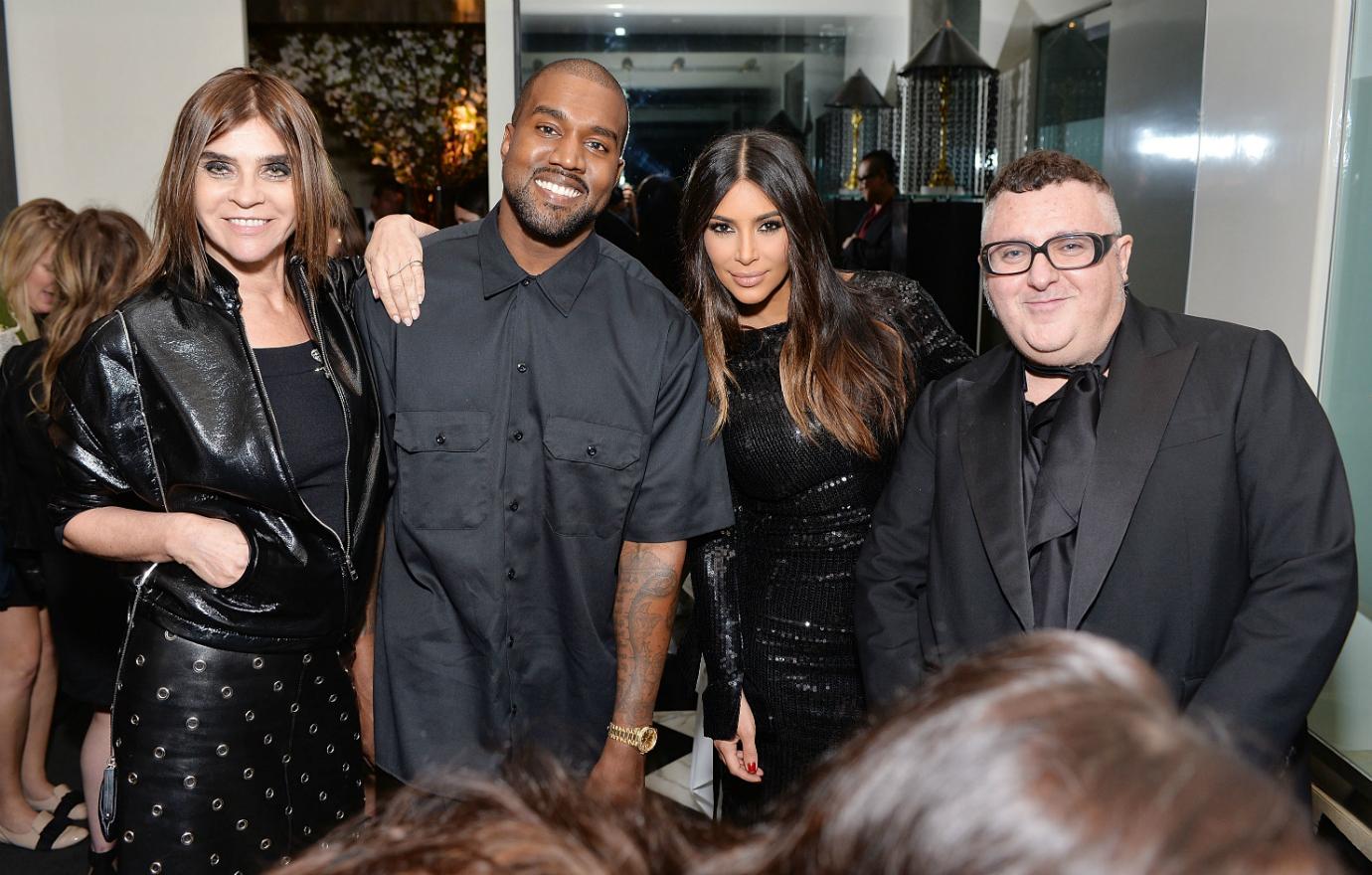 Instead of a traditional baby shower where Kim would be showered with gifts, the media mogul opted to have guests make a donation to Chicago's Lurie Children's Hospital.
North West was born a few weeks ahead of her due date, but the couple reported that she was healthy.
Article continues below advertisement
October 2013: Surprise Bling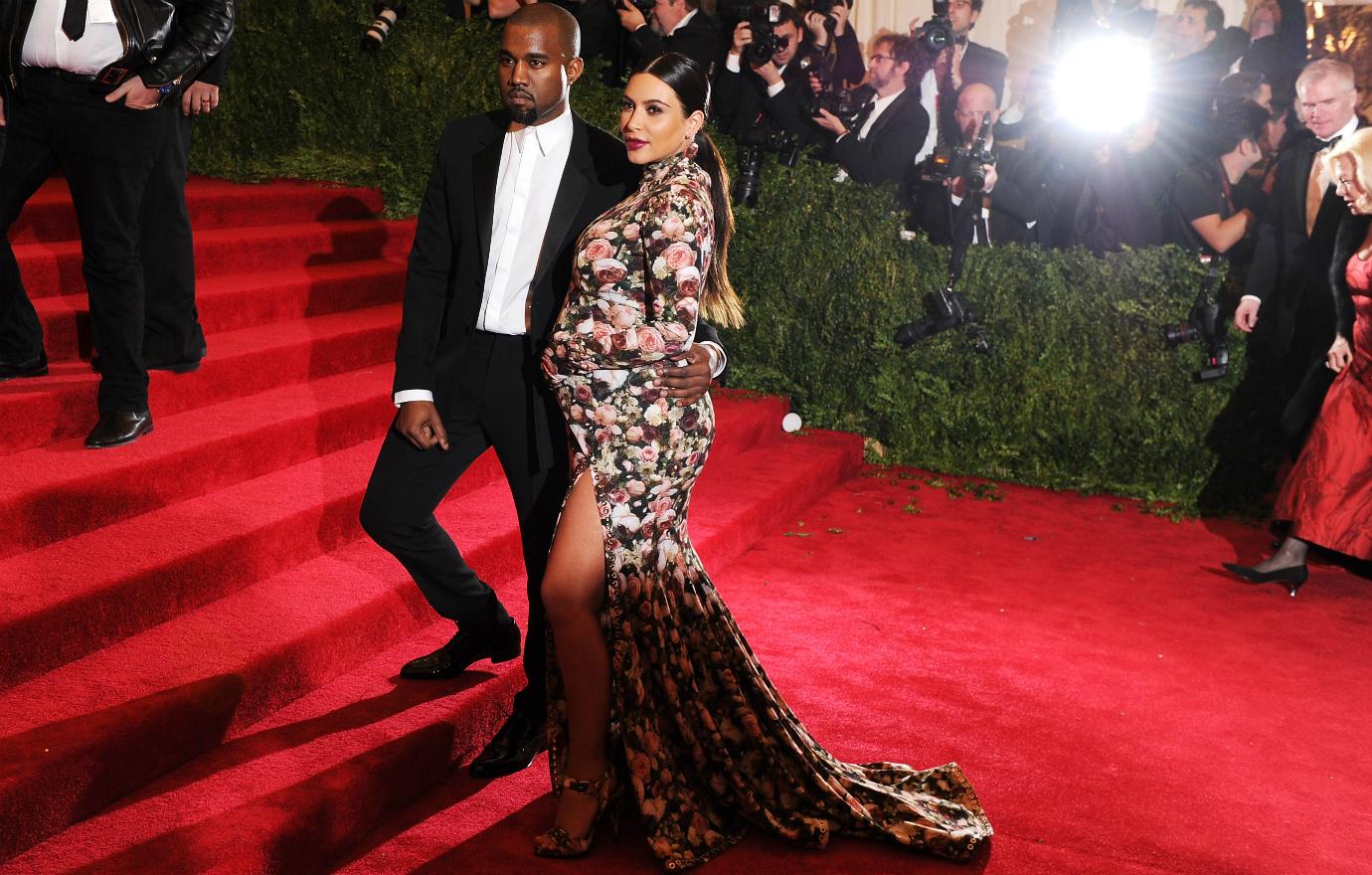 Kanye surprised Kim with a lavish engagement under the guise of a birthday party at San Francisco's AT&T park. Kim announced the moment with a pic of her 15-carat diamond ring on Instagram.
Article continues below advertisement
March 2014: Kimye In Paris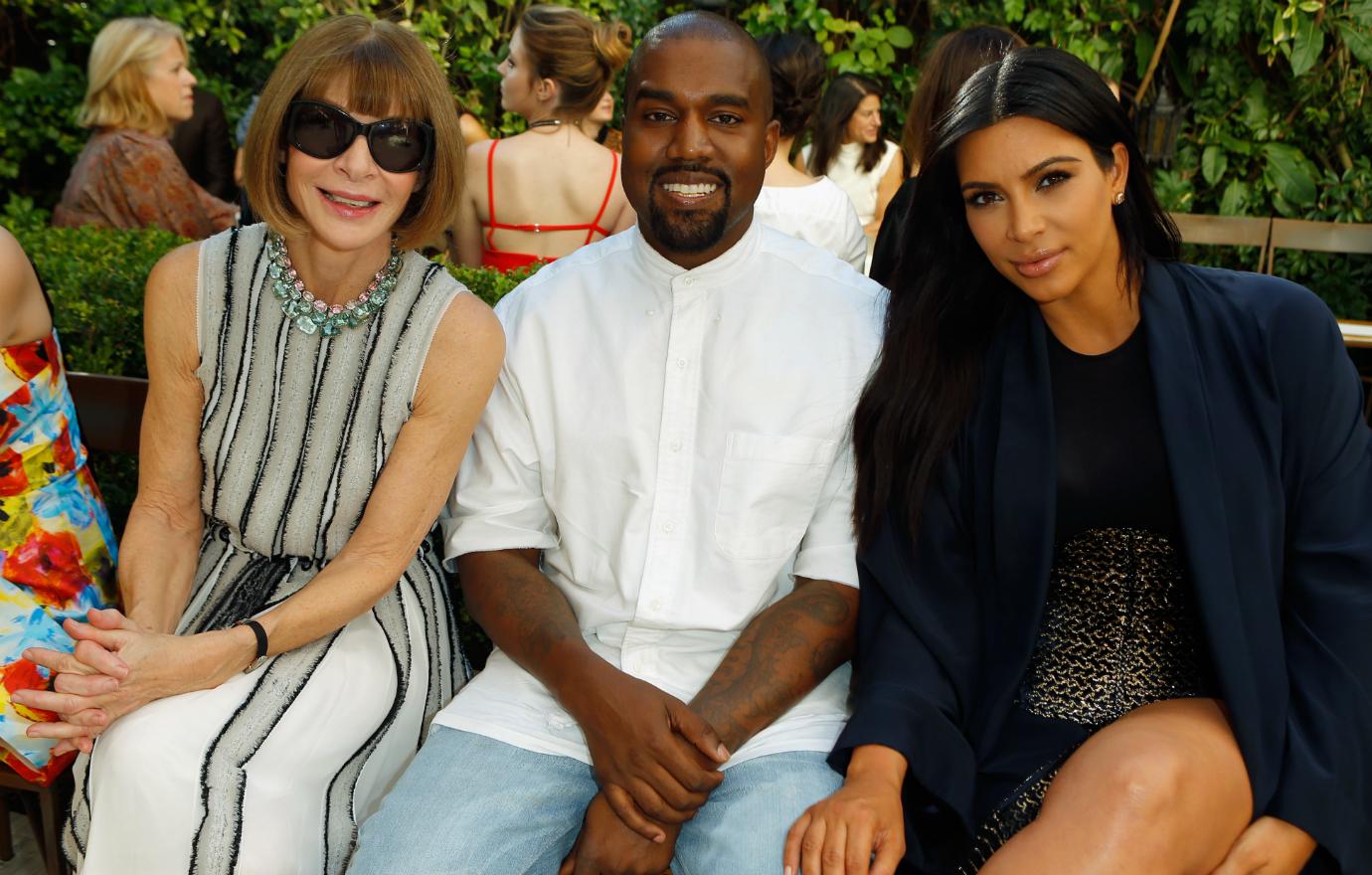 A wedding date was set for May 2014. Kim had her eyes set on Paris.
Article continues below advertisement
May 2014: Bound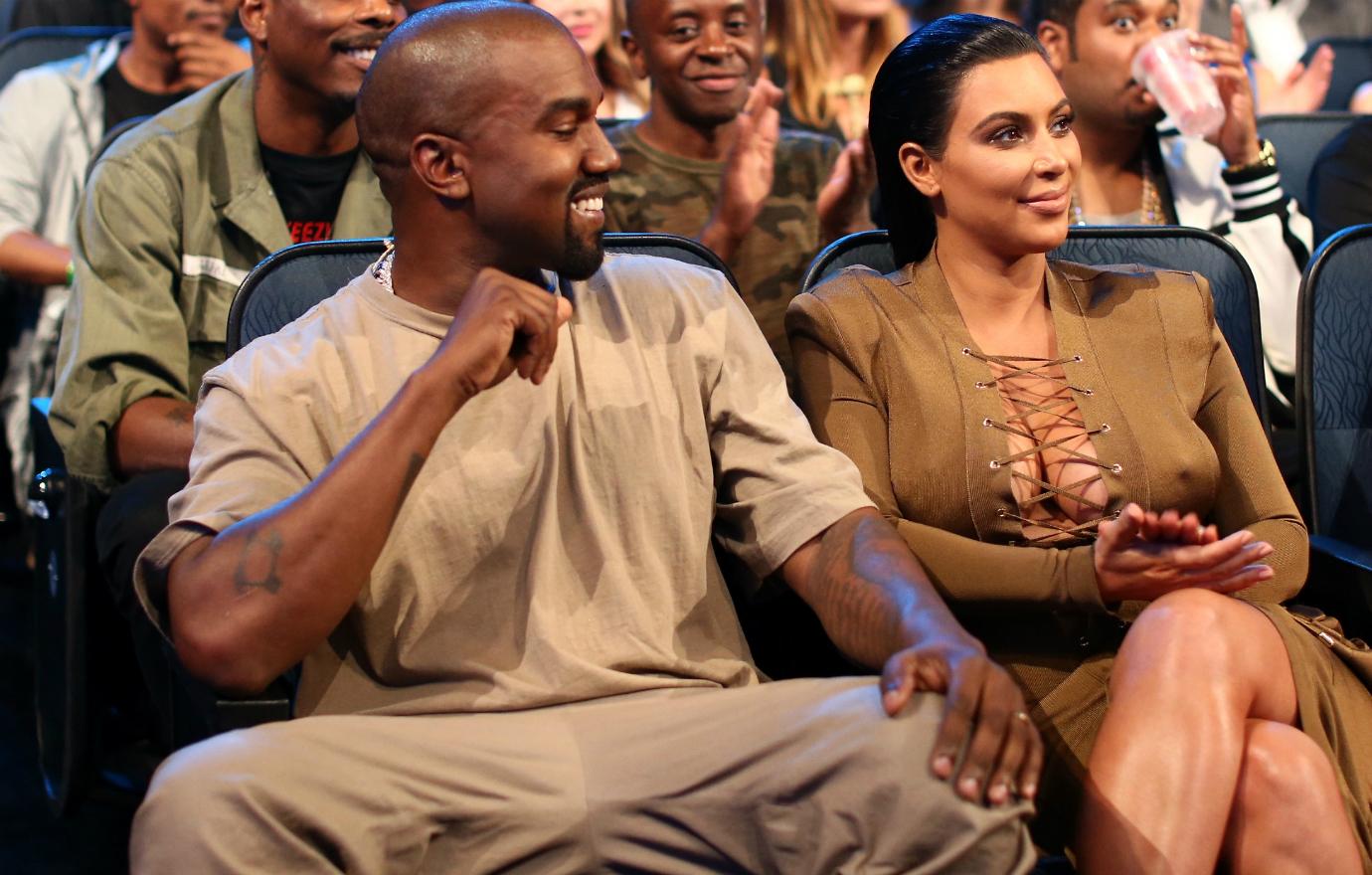 Kim and Kanye married in Florence, Italy. Later Kim sat down with Jimmy Kimmel reflecting on her special day, "It was the most amazing experience just to be able to share it with so many family members and friends. We wanted everyone to be on this love journey with us."
Article continues below advertisement
June 2014: Kidchella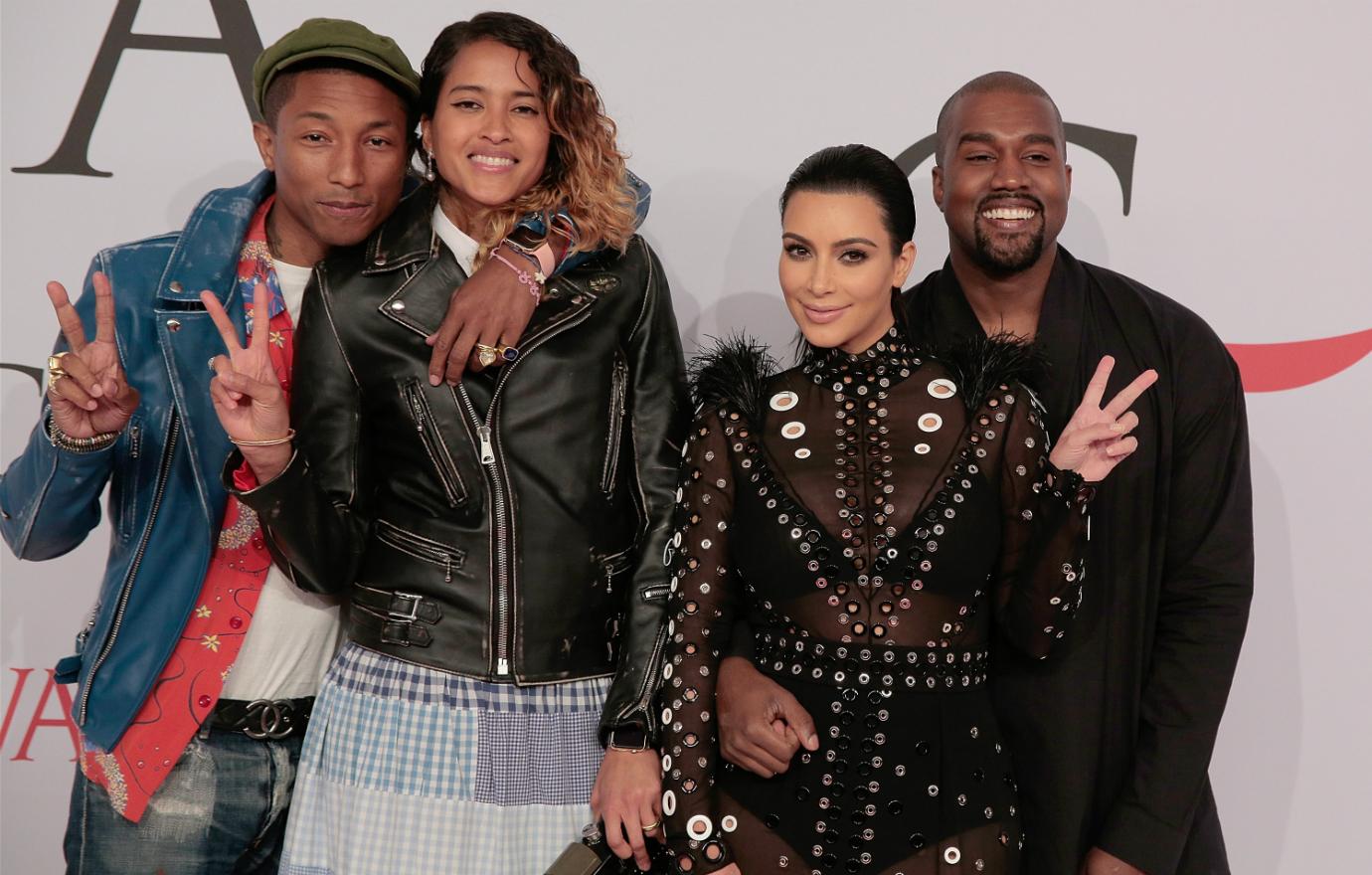 The couple returned from their European wedding and honeymoon, which included trips to Ireland and Prague, for North's first birthday. The one-year-old celebrated with a Coachella-themed party that included sunflowers, excessive decorations, and live performances.
Article continues below advertisement
December 2014: Famous In Love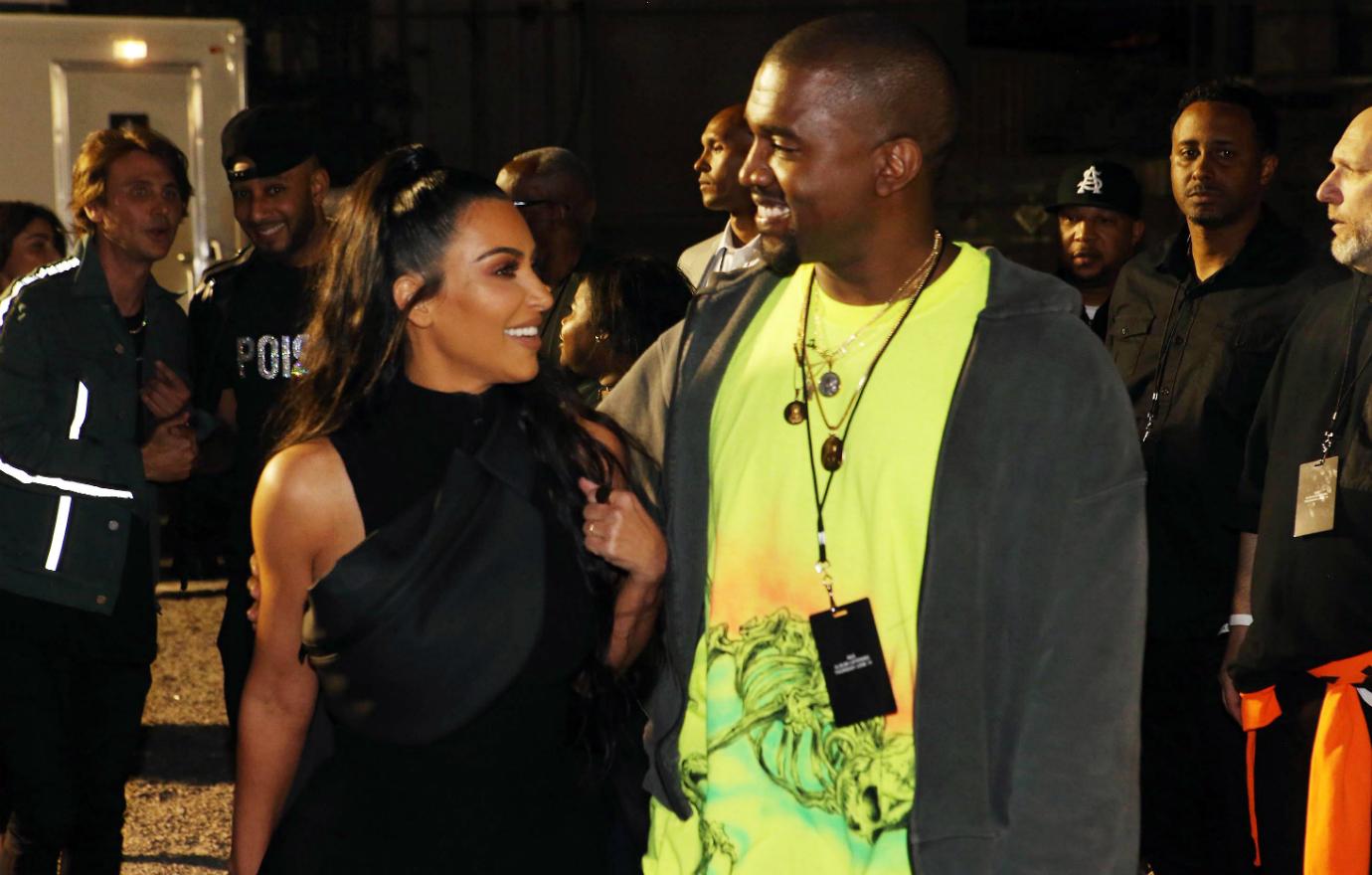 Kimye's Instagram post of their first kiss as an officially married couple was the most liked photo of the year—ranking in 2.4 million likes.
Article continues below advertisement
February 2015: North West Forever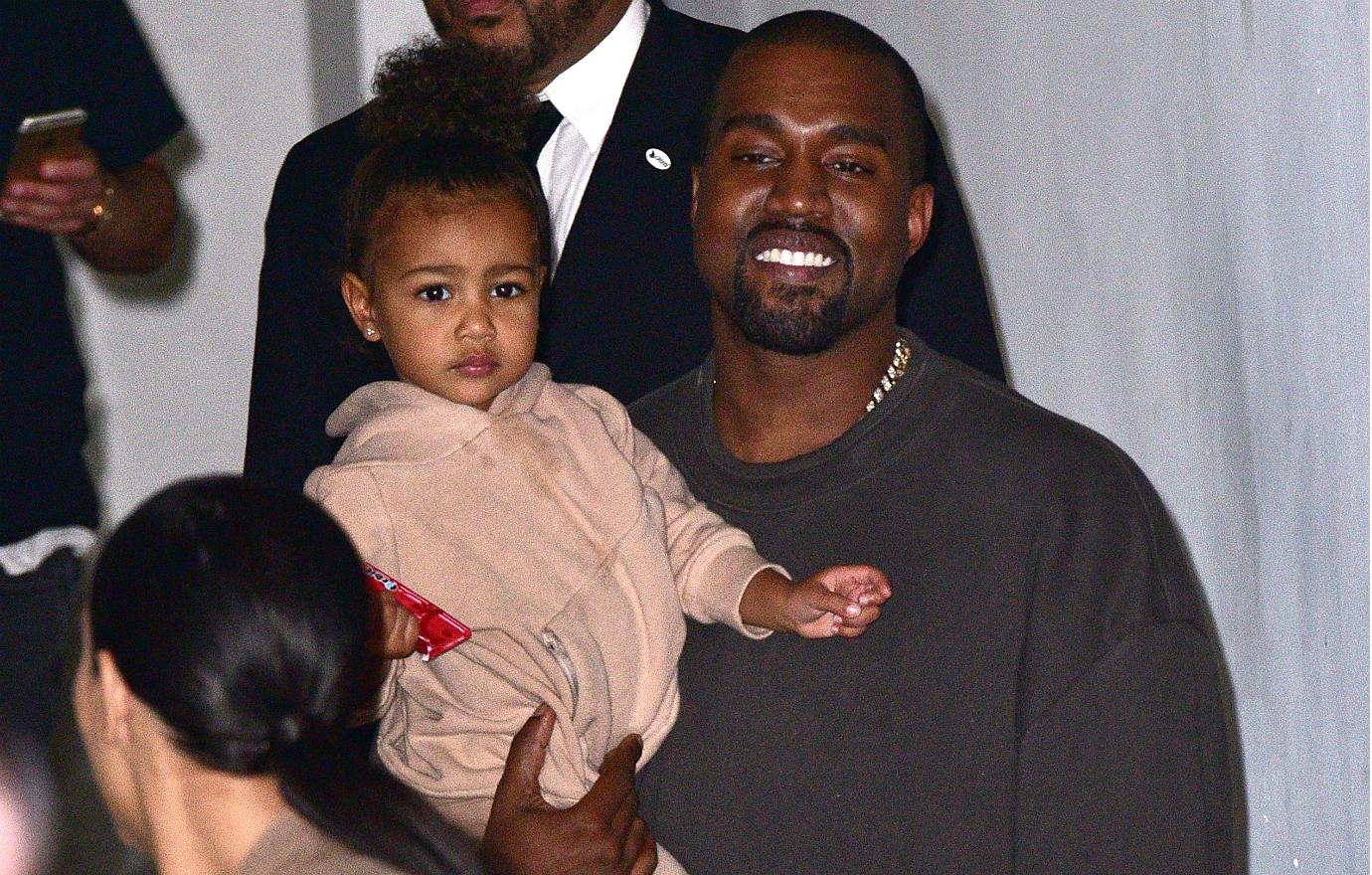 Kim showed off her hubby's new tattoos of North's birth date in Roman numerals etched onto his wrist.
Article continues below advertisement
May 2015: Tease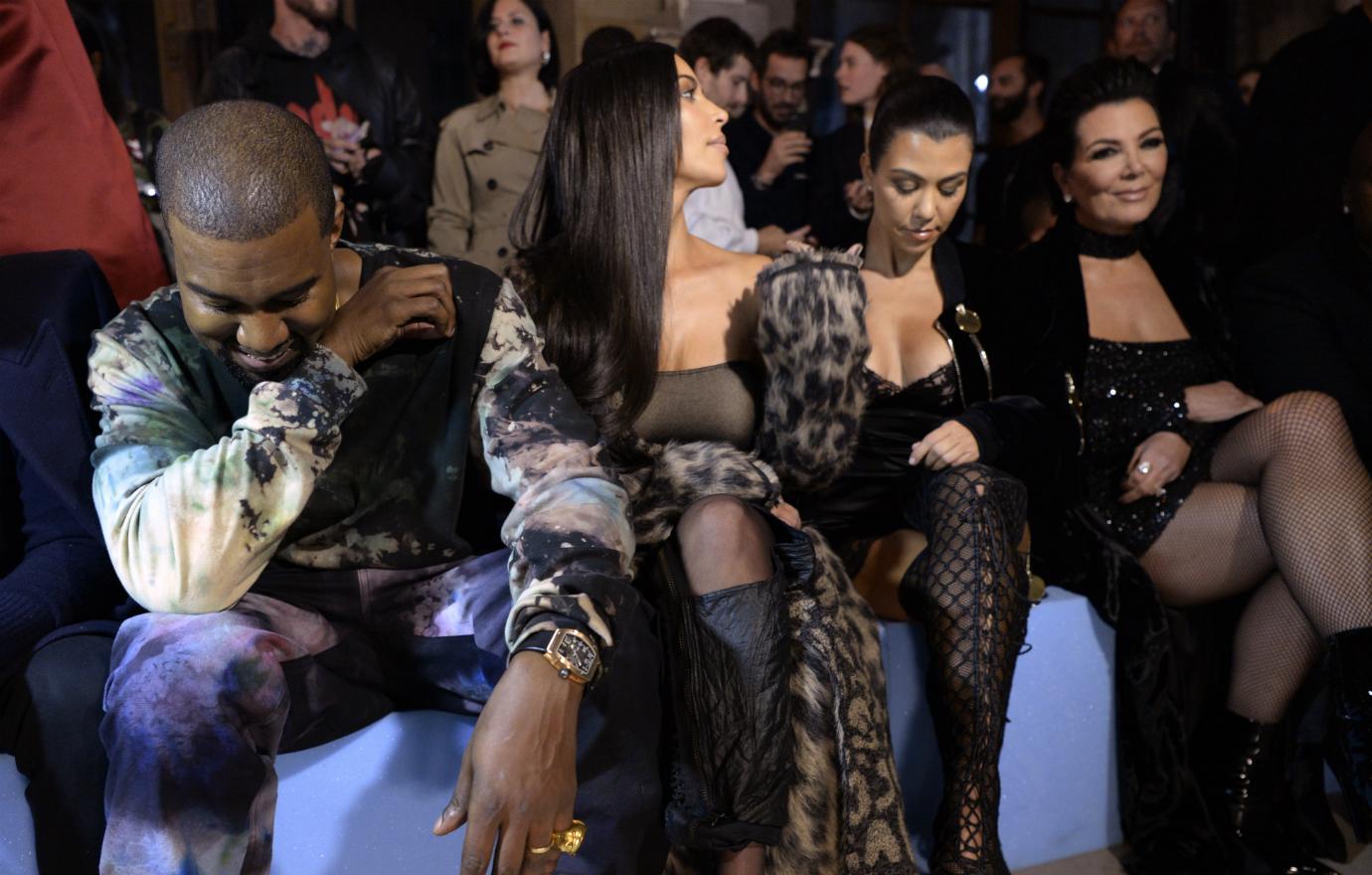 Kim reeled in fans with a teaser trailer of KUWTK where she announced that she was expecting baby number two!
Article continues below advertisement
December 2015: Chicago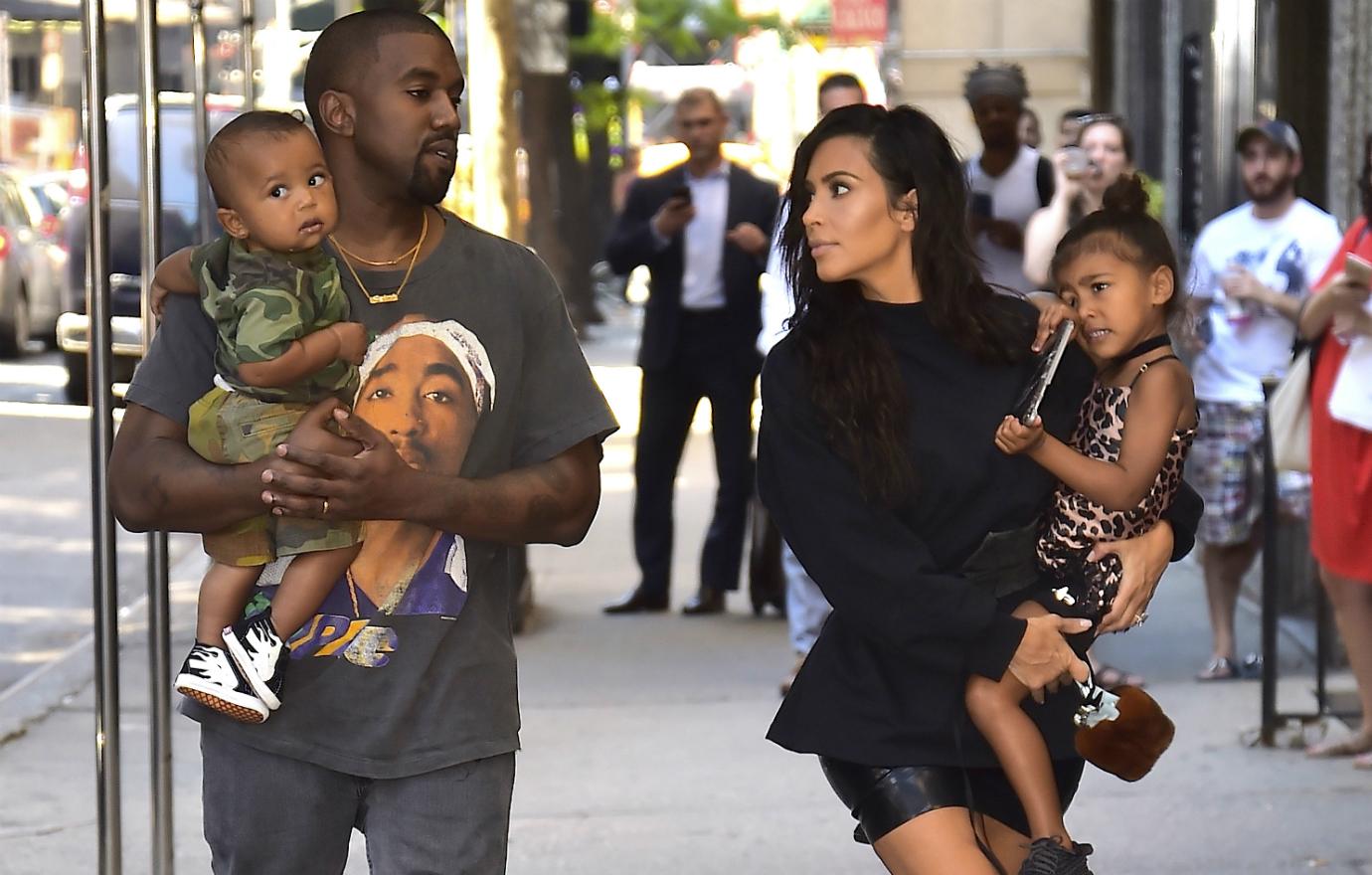 Kimye expanded their tribe with Saint West on December 5th. The little boy weighed 8 pounds and got his own emoji on Kim's website.
Article continues below advertisement
February 2016: Famous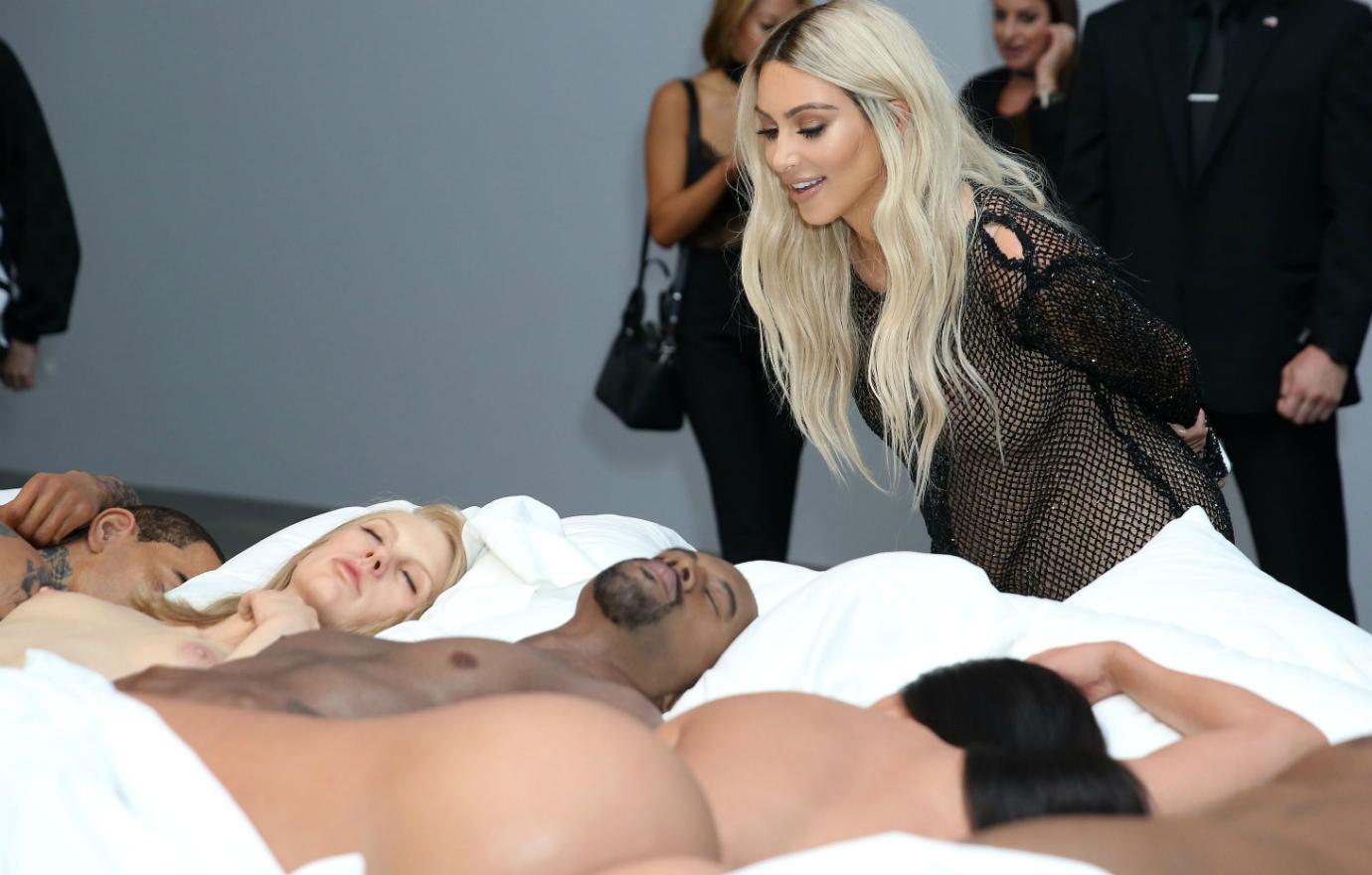 Ever the controversial musician, Kanye dropped the track "Famous," whose lyrics reignited a feud with Taylor Swift. Kim was swift to defend her man online with several well-chosen Tweets and Instagram posts.
Article continues below advertisement
May 2016: The Couple That Dresses Together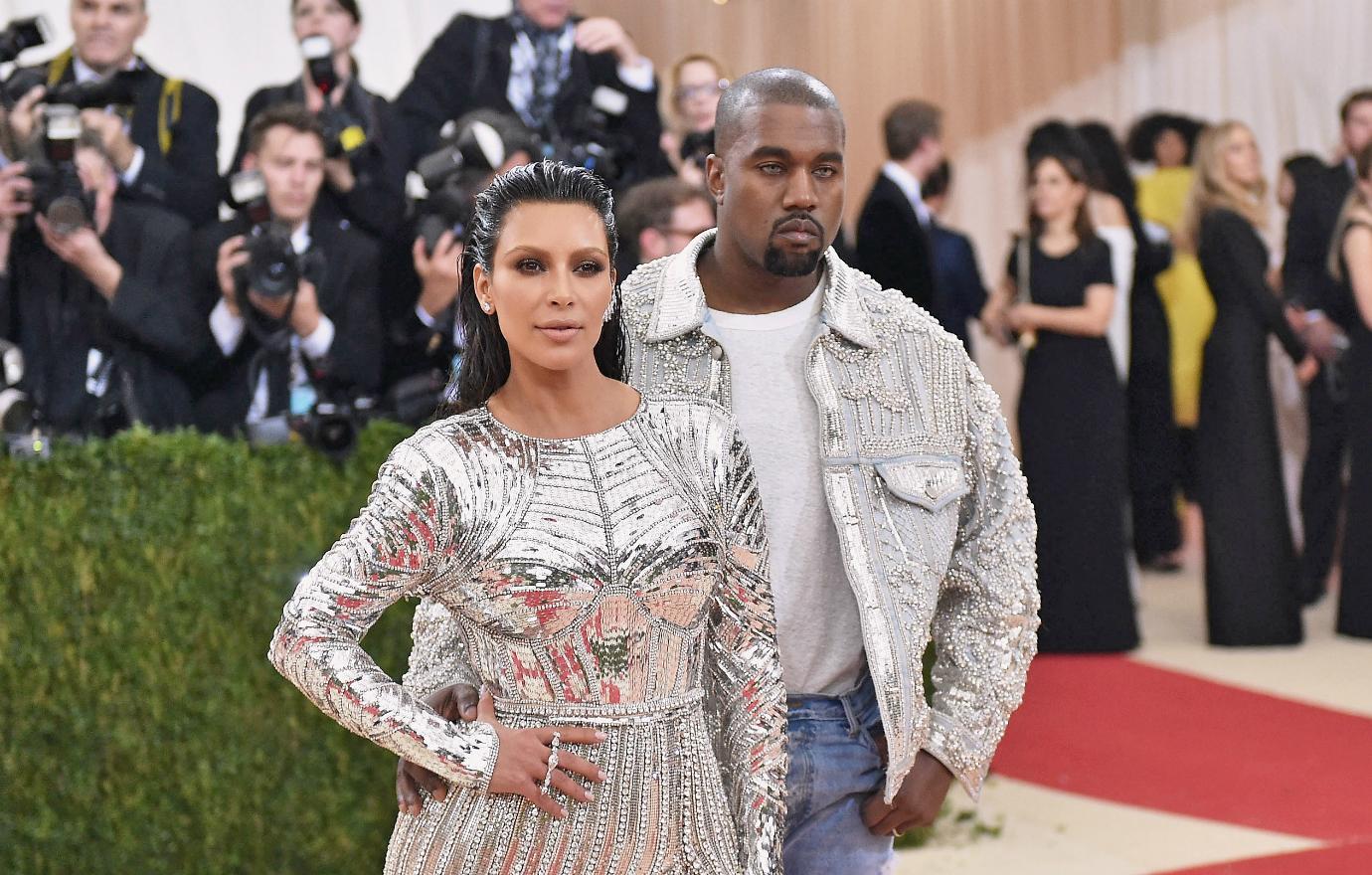 Just in time for their wedding anniversary, the couple rocked the steps at the Met Gala in matching heavily embellished and mirrored looks. Kanye even took it a step further with blue contact lenses.
Article continues below advertisement
August 2016: PDA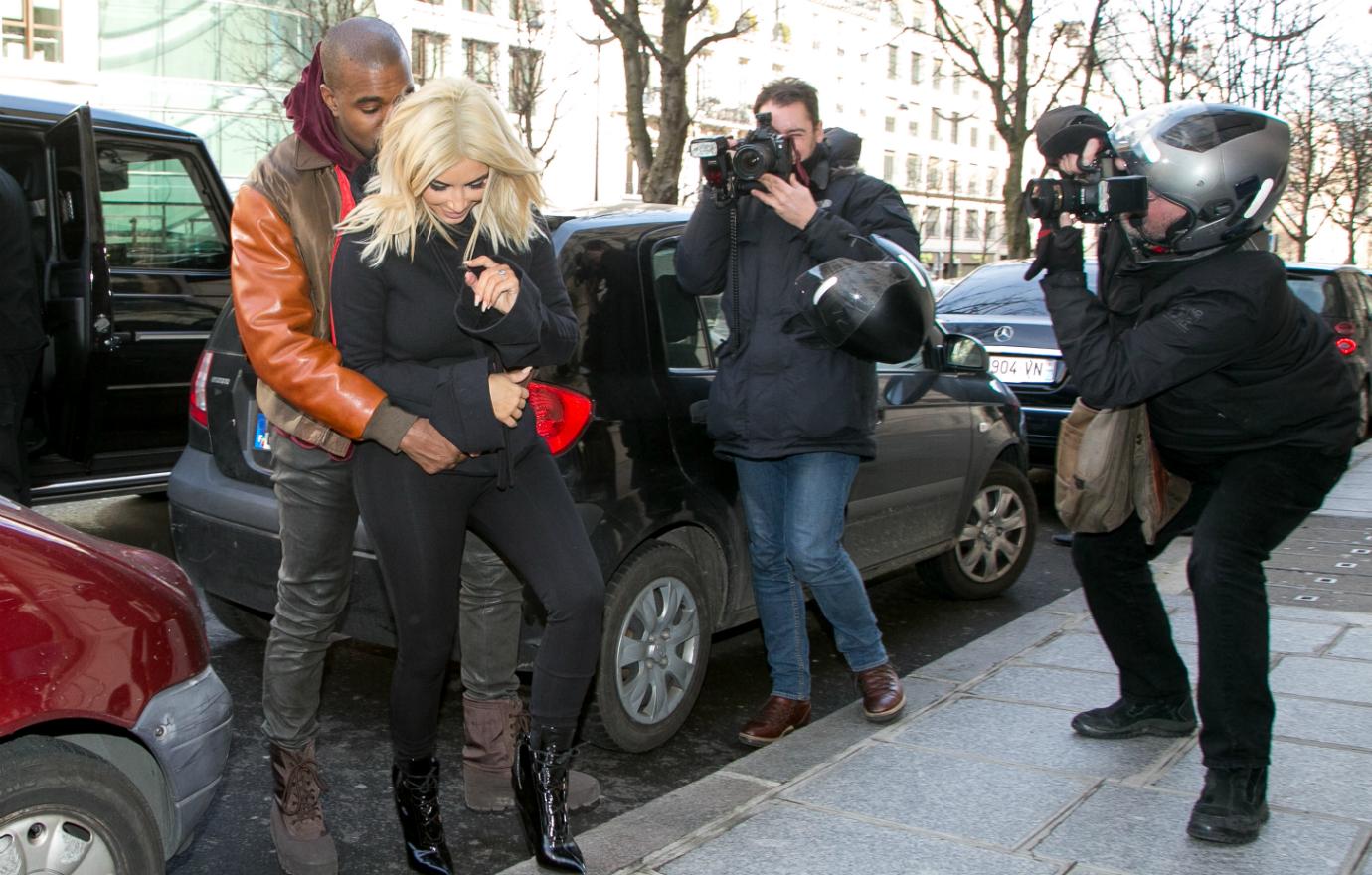 The lovebirds appeared on the cover of Harper's Bazaar in the middle of a kiss. In the interview Kanye added to the risqué shoot by discussing his love for Kim's birthday suit, "I love Kim's nude selfies. Like, I love the ones from the side, the back ones, and the front. I just love seeing her naked; I love nudity. And I love beautiful shapes. I feel like it's almost a Renaissance thing, a painting, a modern version of a painting. I think it's important for Kim to have her figure. To not show it would be like Adele not singing."
Article continues below advertisement
October 2016: The Worst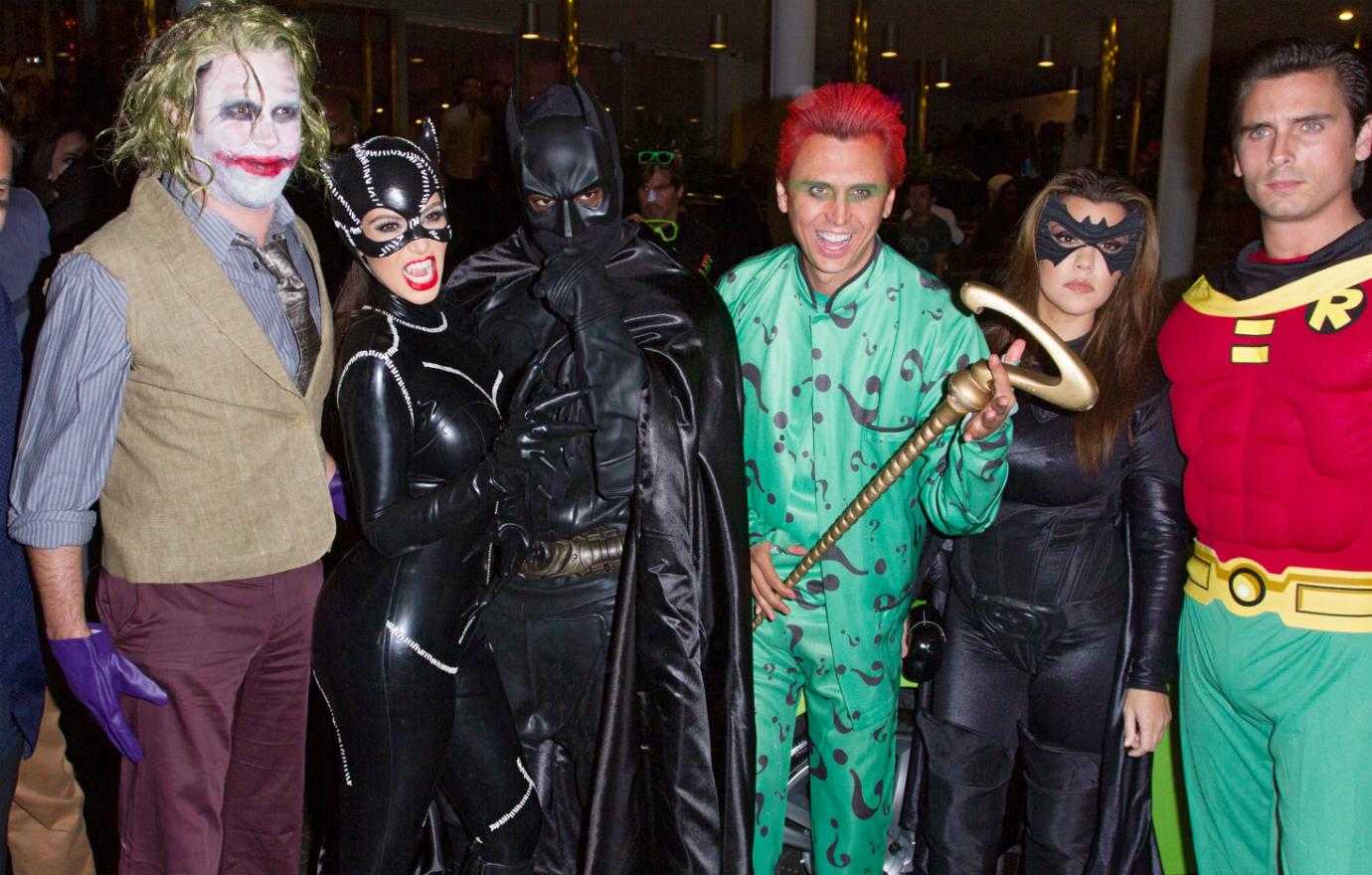 Kim was robbed at gunpoint during Paris Fashion Week. The terrifying ordeal saw Kim shy away from social media for awhile. Shortly thereafter, Kanye canceled the rest of his Saint Pablo tour and was hospitalized at the UCLA Medical Centre for psychiatric evaluation.
Article continues below advertisement
December 2016: Squashing Rumors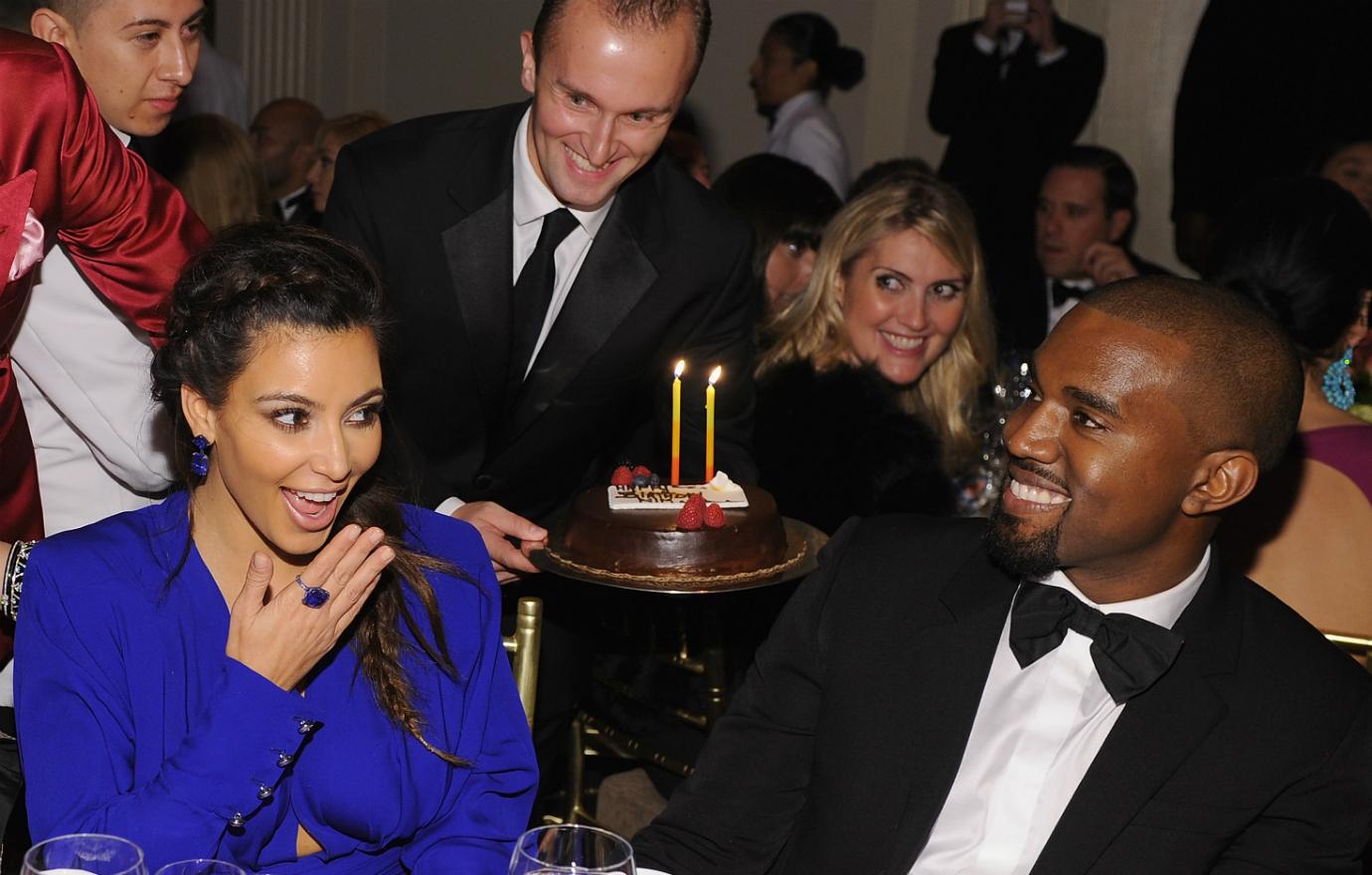 Kanye returned home to his family after his stay at the hospital. Rumors swirled that the couple were headed toward divorce, but Kim's BFF Jonathan Cheban squashed rumors during an interview with E! News. "I just FaceTimed with Kim and Kanye, and everyone's talking about some divorce rumors, and I was laughing because I didn't hear that all day, and I guess everybody else apparently here did, and it's so funny to me because it's so not true. They're in good spirits. I don't want to talk much about them because it's not my business but I do have to say that the divorcing is kind of hysterical, that I will mention, because I just spoke to both of them on FaceTime literally before I was coming here, and when I heard that I literally burst out laughing."
Article continues below advertisement
June 2017: Baby #3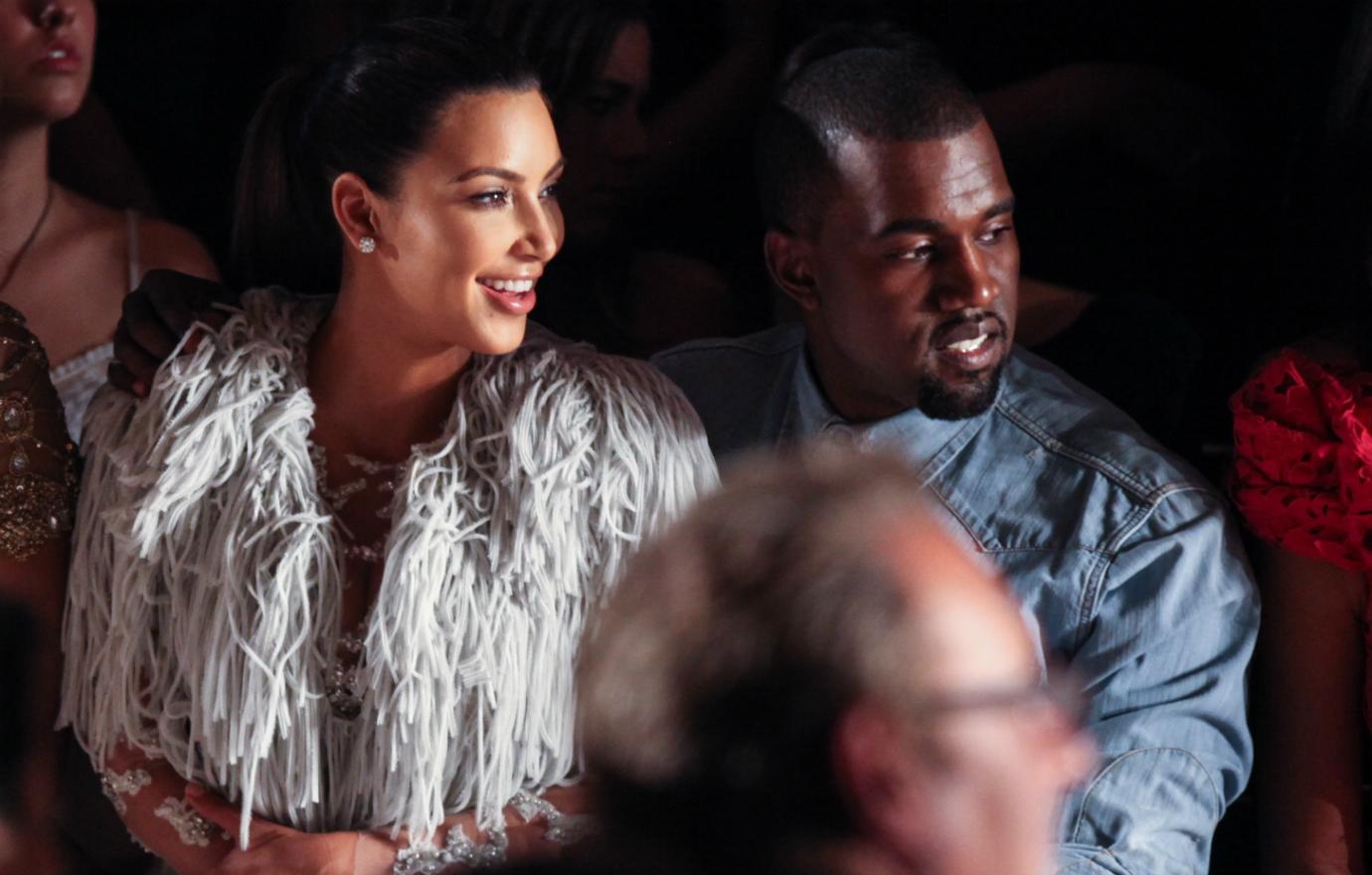 After Kim's pregnancy struggles, they hired a surrogate to help them expand their family. Kim expressed her gratitude to the woman after she gave birth to their daughter, Chicago, on KUWTK. "We are incredibly grateful to our surrogate who made our dreams come true with the greatest gift one could give and to our wonderful doctors and nurses for their special care."
Article continues below advertisement
January 2018: Chicago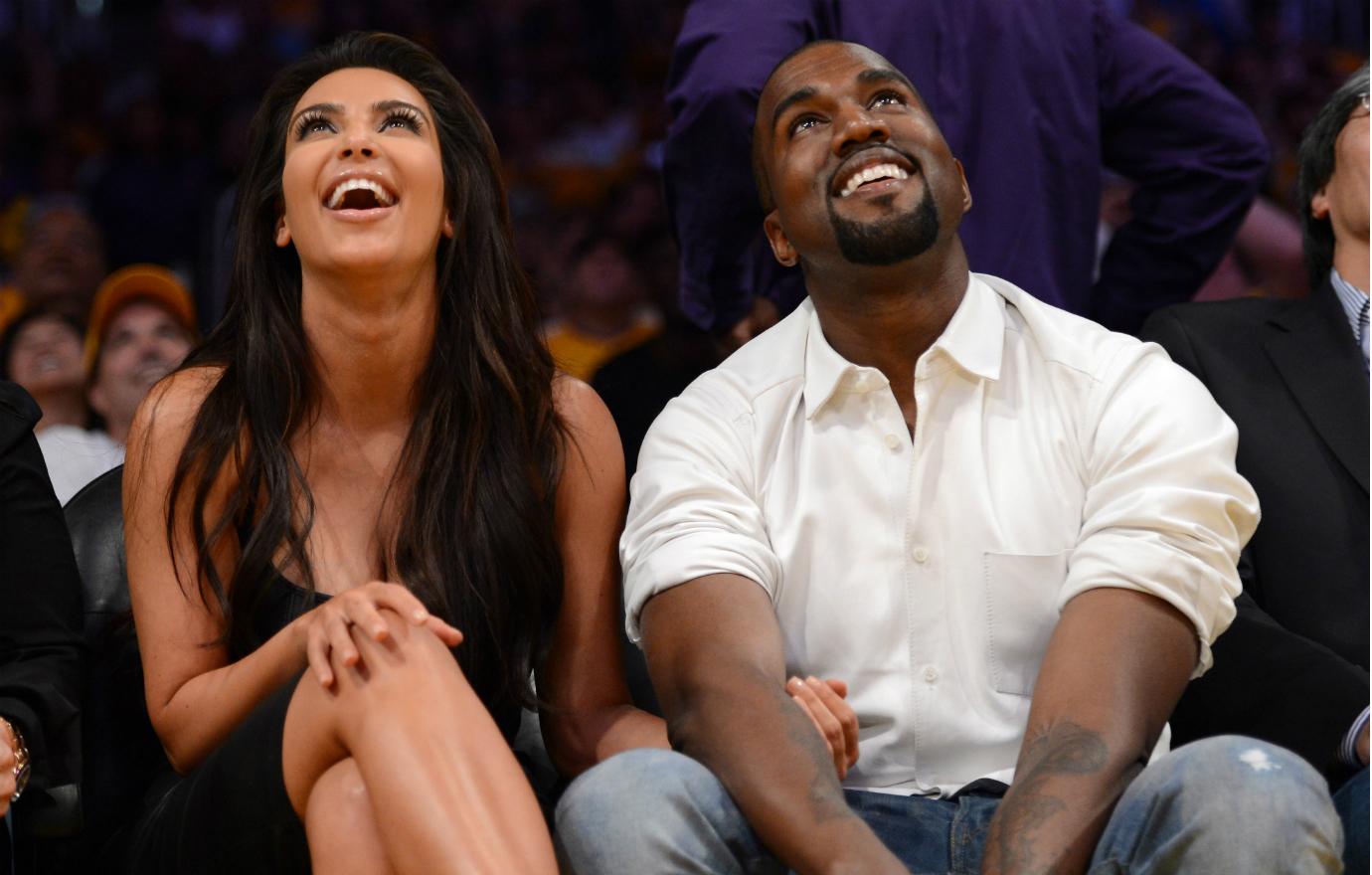 Chicago West was born. Yet, it wasn't until a month later that Kim greeted fans with her first selfie with her baby girl.
Article continues below advertisement
June 2018: She Won't Leave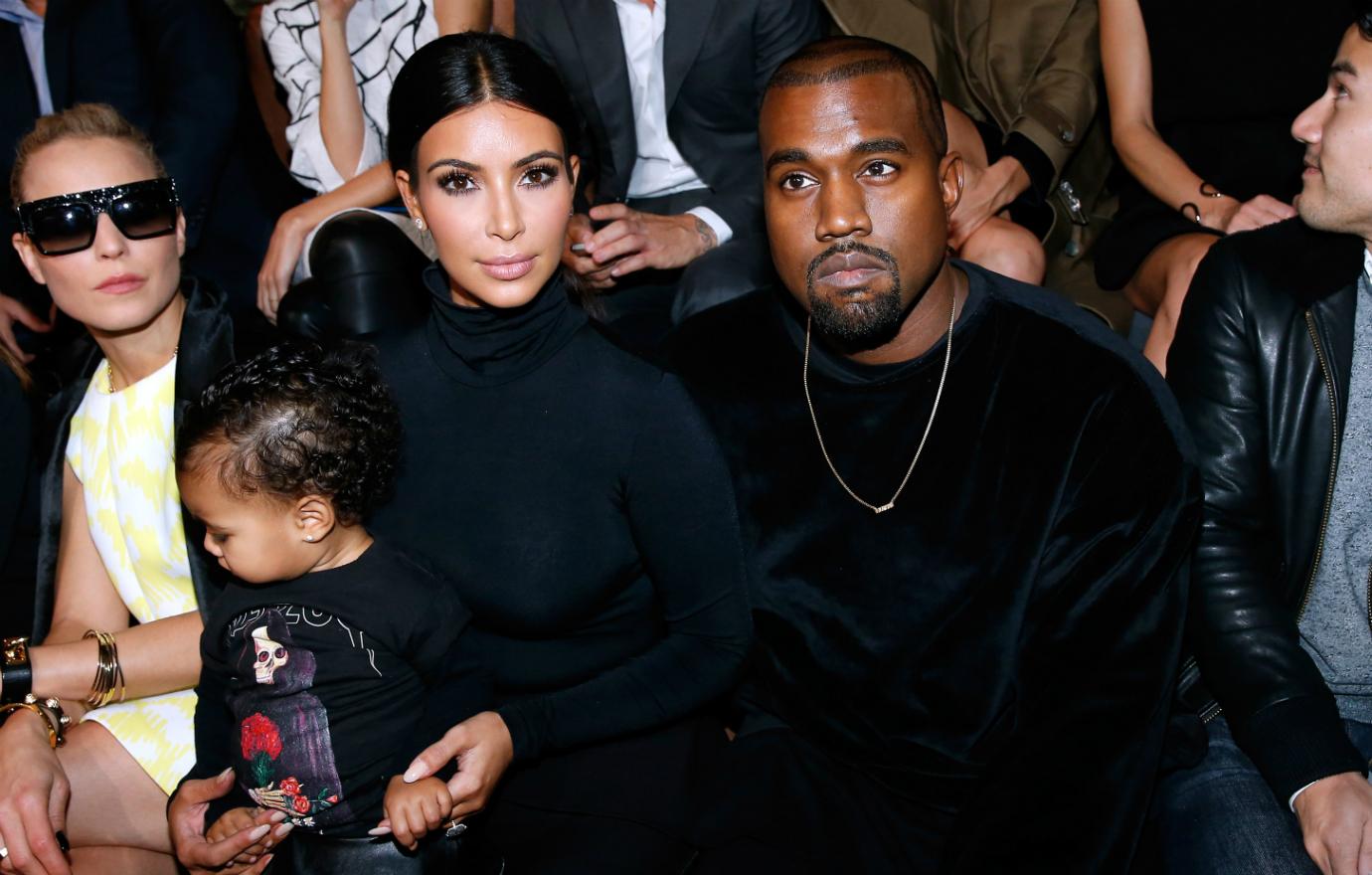 Always one to rap about his feelings, Kanye dropped the song, "Wouldn't Leave" with lyrics that described Kimye's marital problems. "My wife callin', screamin', say, 'We 'bout to lose it all!' / Had to calm her down 'cause she couldn't breathe / Told her she could leave me now, but she wouldn't leave,"
When on the red carpet for the CFDA Fashion Awards, Kim spoke to Entertainment Tonight about the album calling her husband "genuine" and the process of how he created the album "fascinating".
Article continues below advertisement
October 2018: They Are Who They Are
Kim sat down for a chat on Alec Baldwin's show and discussed how much she loves Kanye for who he is, "I think it's just having an open mind. I love to let my husband be who he is," she told Alec. "We definitely have conversations if I don't understand something in private and talk about that."
Article continues below advertisement
February 2021: Power Couple No More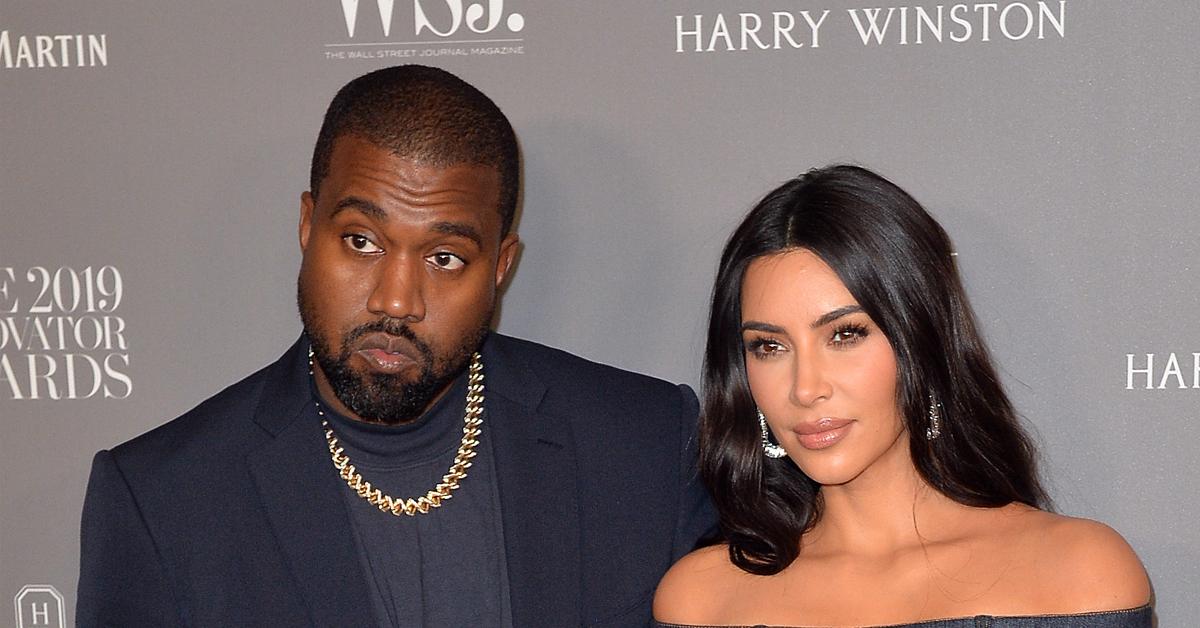 After seven of marriage, Kim has finally had enough. Rumors of their "imminent" divorce began to swirl January 5, 2021, following the co-parents' tumultuous year together, where Kanye publicly claimed that his soon-to-be ex-wife considered aborting their eldest child during his one and only U.S. presidential campaign, said he had been trying to divorce the reality star since 2018 and referred to momager Kris Jenner as "Kris Jong-un."
And after Kim and Kanye had been living "separate lives" for months and reportedly quit couples therapy in January, Kim officially filed for divorce from the rapper on Friday, February 19. Now, the former flames will have to work out the logistics of custody over the children.
Since the duo's prenup agreement reportedly contains nothing in regards to a custody arrangement for their four kids, they will have to "fight" it out in court.