NEWS
Kim Kardashian & Kanye West's Reported Split Takes Over The Internet: The Best Reactions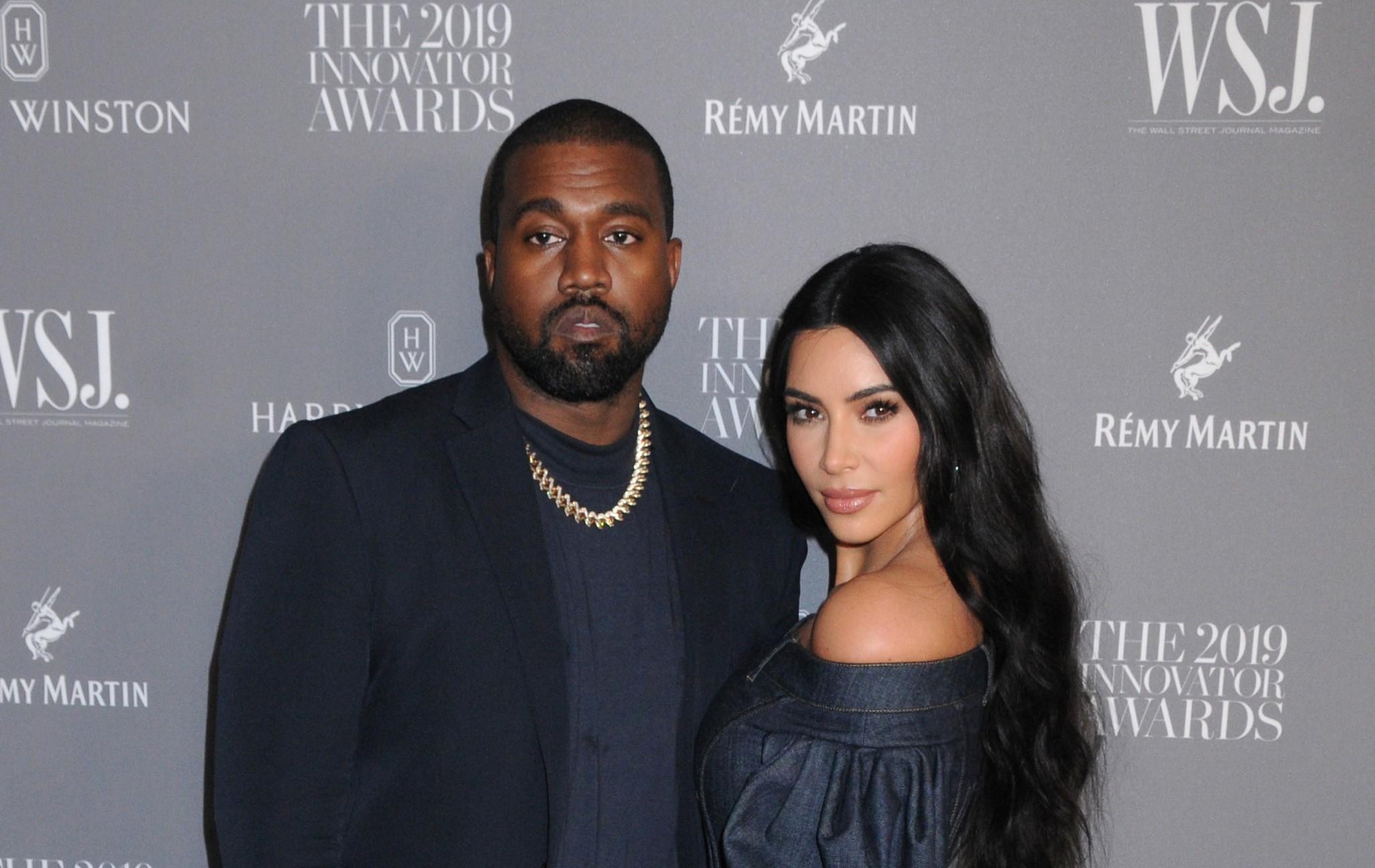 Since Kim Kardashian is getting ready to file for divorce from Kanye West, social media had a lot to say about the shocking news.
Article continues below advertisement
"I been trying to get divorced since Kim met with Meek [Mill] at the Warldolf [sic] for 'prison reform,'" West tweeted in July, but Kim stuck by her husband as he was in the midst of a bipolar episode at the time.
Things seemed to be going well in October as West attended Kardashian's 40th birthday bash and gifted her a hologram of her late father, Robert Kardashian, in honor of her big day, but West reportedly "showed up late and left early," a source revealed.
Things were said to have been difficult when West ran for president and received 60,000 votes in total. "Kim cannot wait for the presidential election on November 3rd to come and go as fast as possible. On a good day, Kanye seems to have forgotten that he is even running for President. But on a bad day, things are not good," a source told OK! at the time.
The reality star has been spotted without her wedding ring and engagement ring over the past few weeks, and fans couldn't help but notice a picture she posted with her arms in the air, which was eerily similar to the infamous shot of Nicole Kidman when she divorced Tom Cruise in 2001.
Scroll through the gallery below to see social media's reactions to the "imminent" split.
Remembering The Love
"Living with bipolar disorder does not diminish or invalidate his dreams and his creative ideas, no matter how big or unobtainable they may feel to some. That is part of his genius and as we have all witnessed, many of his big dreams have come true," Kim said after West went on a rant over the summer.
Article continues below advertisement
West's Birthday Gift To Kim
West made a touching hologram of his wife's late father for her birthday, but the sentimental moment caused a stir when the rapper couldn't help but praise himself for the gesture.
Article continues below advertisement
Momager Mayhem
There have been long-standing rumors that Kris has leaked stories about her daughters for publicity, and this stint is no different.
Article continues below advertisement
A New Look
Kim often sported outfits from West's brand Yeezy since they got together, which is known for its oversized neutral pieces.
Article continues below advertisement
The Feeling Is Mutual
West has said some not-so-pleasant things about the Kardashians in the past.
Article continues below advertisement
Kimye 2024?
After West ran for President, maybe Kim is next.