COUPLES
Kim Kardashian 'Asked Jeffree Star To Publicly Deny Alleged Kanye West Romance' Amid Divorce Battle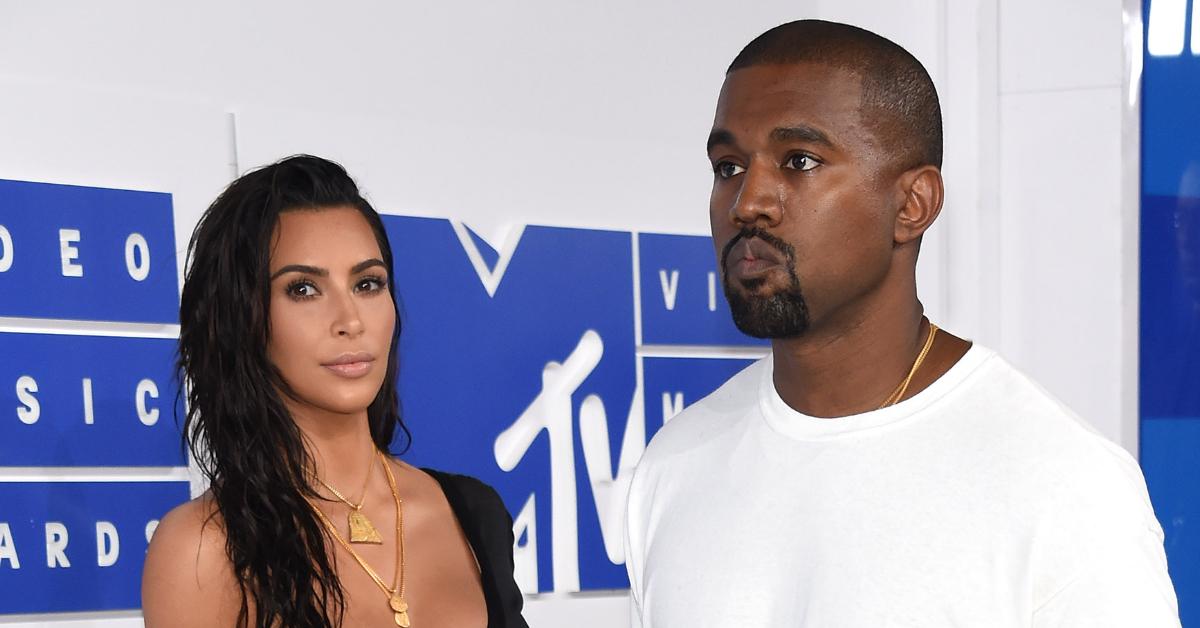 Kim Kardashian reportedly reached out to Jeffree Star and asked him to publicly deny a rumor started by a social media influencer, claiming that the beauty guru had allegedly been sharing an affair with Kanye West, whom she will imminently "divorce," for months.
Sources recently said that the Keeping Up With the Kardashians star felt "humiliated" by the rumor that was initially started by influencer Ava Louise on TikTok and eventually became one of the biggest controversies of the week.
Even Wendy Williams spoke about the fiasco on her Hot Topics segment, alleging that Star didn't only have more money than the father of four but that he was also "good friends" with the self-made entrepreneur, leaving lots of fans puzzled since nobody has ever seen a photo of West and Star together.
Article continues below advertisement
In the midst of her divorce battle with the "Stronger" rapper, being caught up in fabricated lies has made the process all the more difficult for Kardashian, who was said to waste no time getting in contact with Star and asking him to publicly set the record straight.
The 40-year-old's team further asserted that Star should stop fueling the rumors with his social media posts after having taken to his Instagram page to post a photo just hours after the affair rumor began to circulate, with a caption that read, "I'm ready for Sunday Service."
"Jeffree was asked to set the record straight and that's why he made the YouTube video," a source told The Sun.
"He loved the attention and otherwise would've kept fanning the flames as long as he could have. Kim is humiliated by everything with Jeffree and the divorce as a whole. She has lot of friends and a lot of respect in the makeup world so she was embarrassed with all of those Jeffree rumors."
In his response video on YouTube, Star, who is also the founder of the ever-so-popular Jeffree Star Cosmetics, confirmed that the buzz around him and West was absolutely false, adding he had no idea why people had made up such bogus claims.
For the record, though, the two have never shared a romantic relationship.
FASHION FAMILY! THE KARDASHIANS AND JENNERS BEST RED CARPET MOMENTS
"This is so weird … this is so stupid. Let me just say this one time … I like very tall men," he explained. "Me and Kanye have never hung out. And this whole thing is really funny. I get why people are really laughing about this."
His YouTube clip, which was posted on January 7, has already attracted a whopping 7.7 million clicks, becoming Star's most-watched video in five months.
The 35-year-old has found himself in hot water on numerous occasions as of late, including an incident involving his former pal Tati Westbrook coming forward and alleging that Star was feeding her bogus information about YouTube personality James Charles, alleging that the latter was a "sexual predator," which was later revealed to be a complete lie.