PHOTOS
Kim Kardashian & Pete Davidson's Flirtiest Moments In Their Relationship — Pics!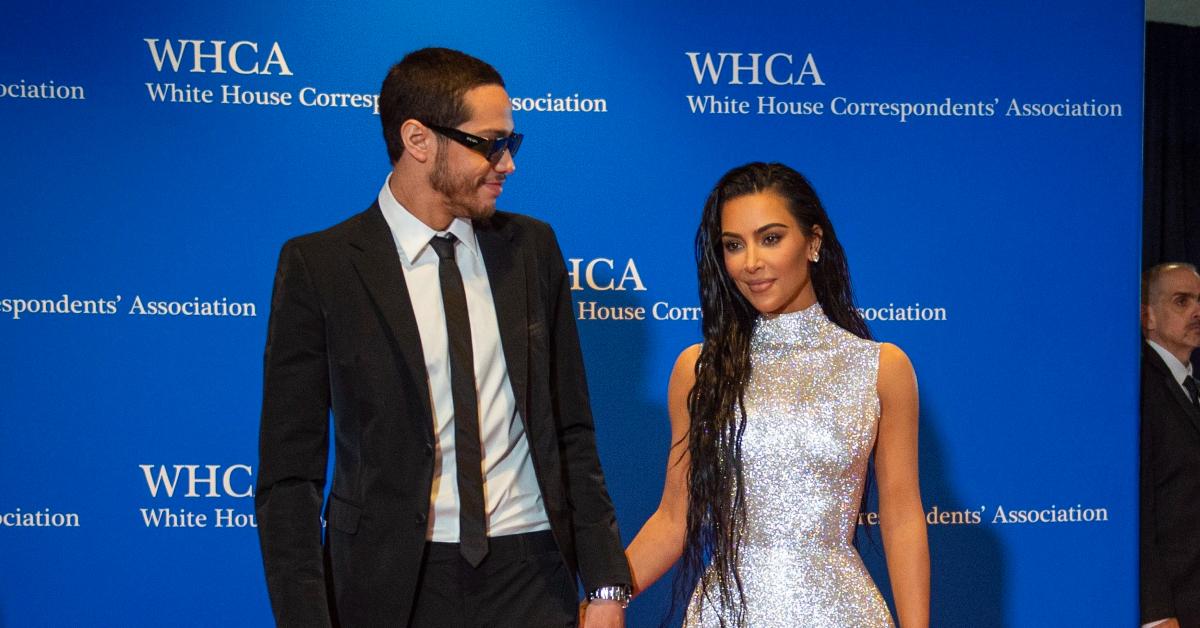 Even though Kim Kardashian and Pete Davidson haven't been dating that long, their chemistry is off the charts!
The two were first linked in October 2021 — just eight months after the reality star, 41, filed for divorce from Kanye West. The comedian, 28, and Kardashian were friendly over the years. In a recent episode of The Kardashians, the Skims founder revealed she and the SNL alum crossed paths at the 2021 Met Gala.
Article continues below advertisement
"I ran into Pete Davidson at the Met and I was like, 'I am so scared. I don't know what I signed up for,'" she recalled, referring to her SNL debut. "And he's like, 'Can you read cue cards? You're good. You're good.'"
The two then starred together on the NBC show, and the rest is history!
Article continues below advertisement
"I am a relationship kind of girl, for sure, and I wouldn't be with someone if I didn't plan on spending a lot of my time with them," the brunette beauty said of her man. "Obviously, I want to take my time, but I'm very happy and very content. And it's such a good feeling just to be at peace."
Scroll through the gallery below to see the couple's flirtiest moments!
Article continues below advertisement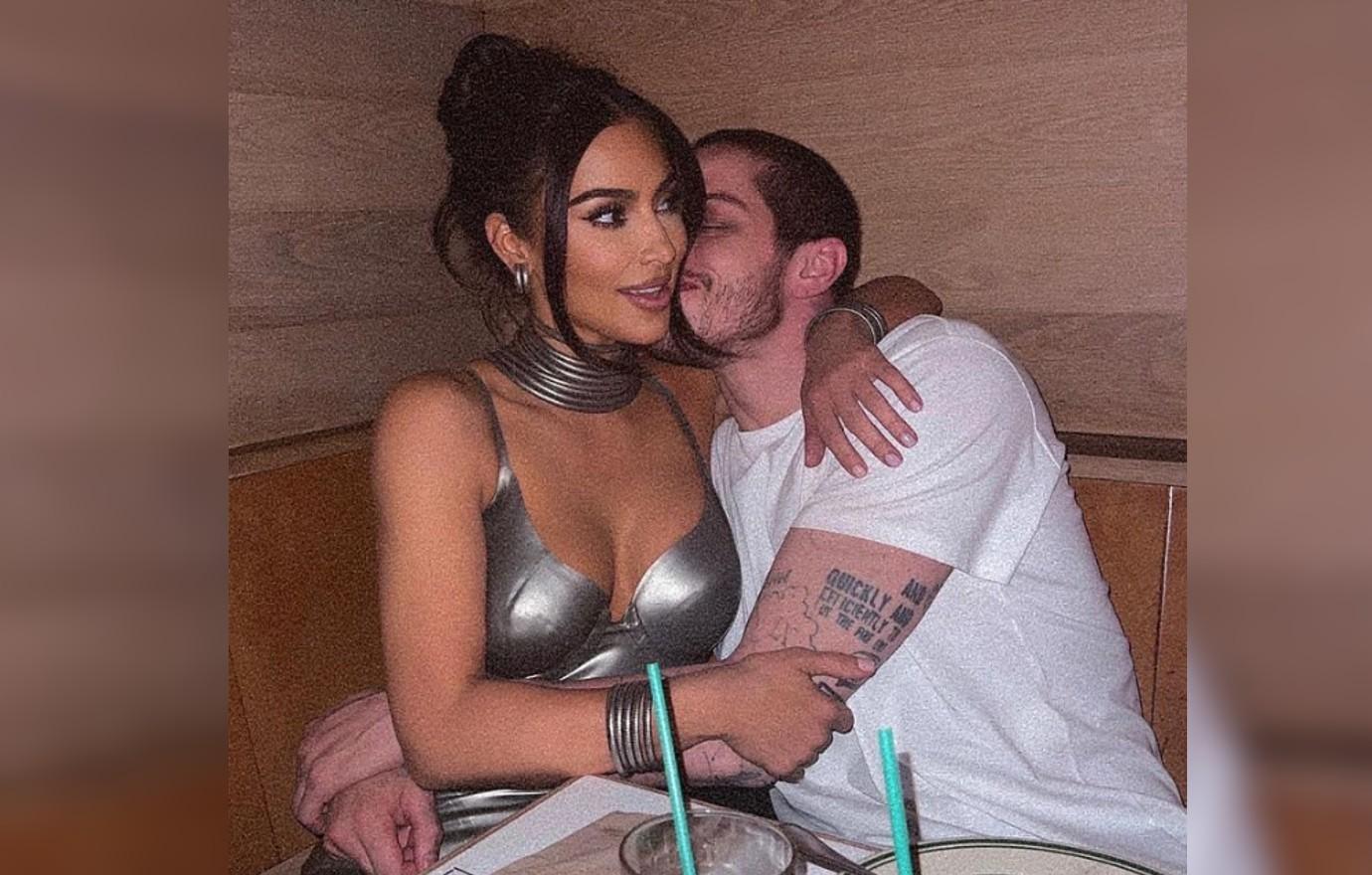 "Late night snack," Kardashian captioned this photo via Instagram.
"It feels good just to know that, like, we have this connection and we have our little bubble of a relationship world that we live in that, like, not a lot of people know about," she said of their connection. "We were driving in the car yesterday and I just, like, looked at him and I was like, 'Thank you.' And he was like, 'What?' And I was like, 'For running errands with me, like, this is so much fun just to go to a doctor's appointment or go to the dentist and just, like, run errands. I'm having so much fun.'"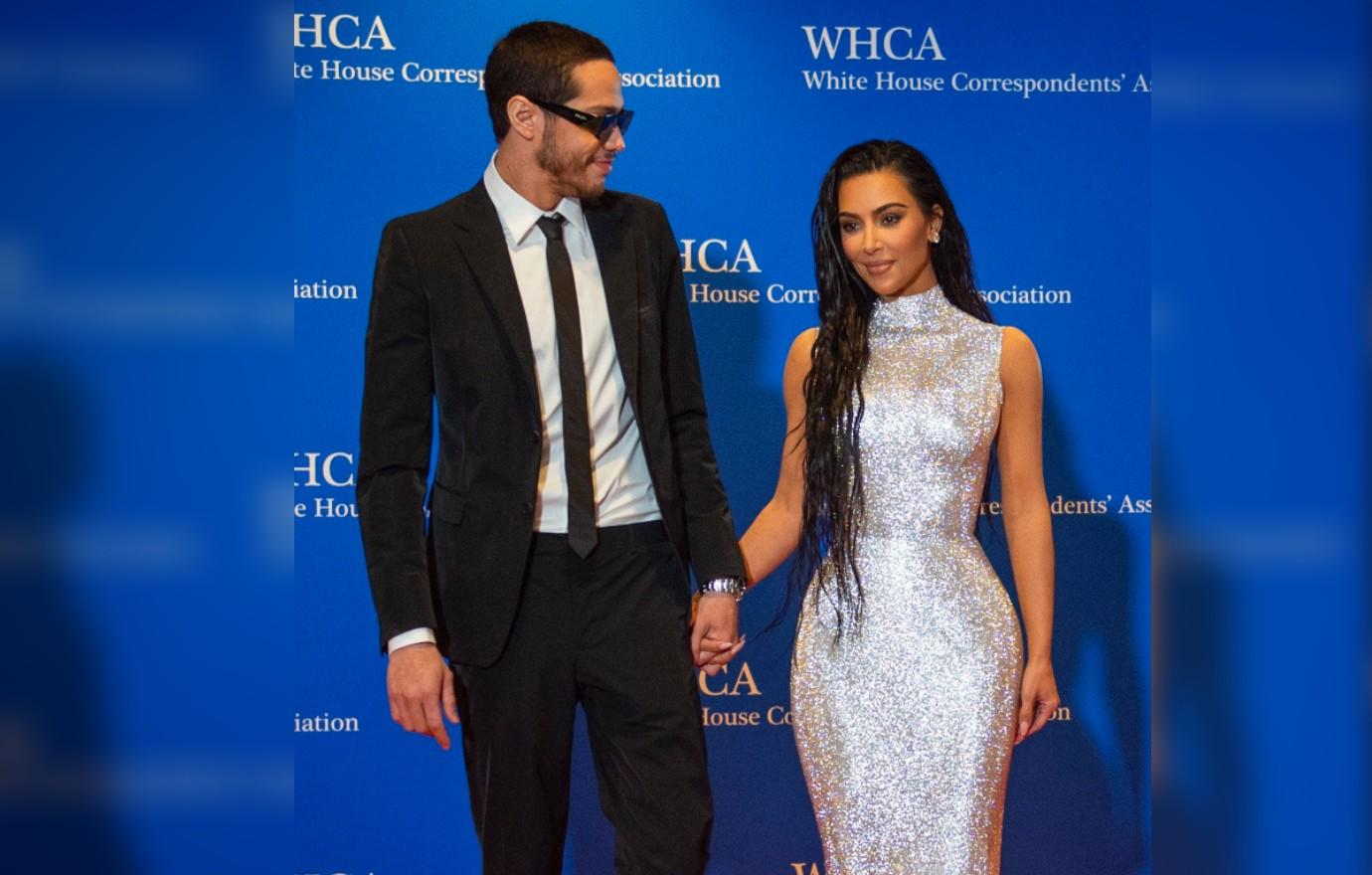 Kardashian donned a sparkly silver dress for the White House Correspondents' Dinner, while Davidson looked dapper in a suit.
Article continues below advertisement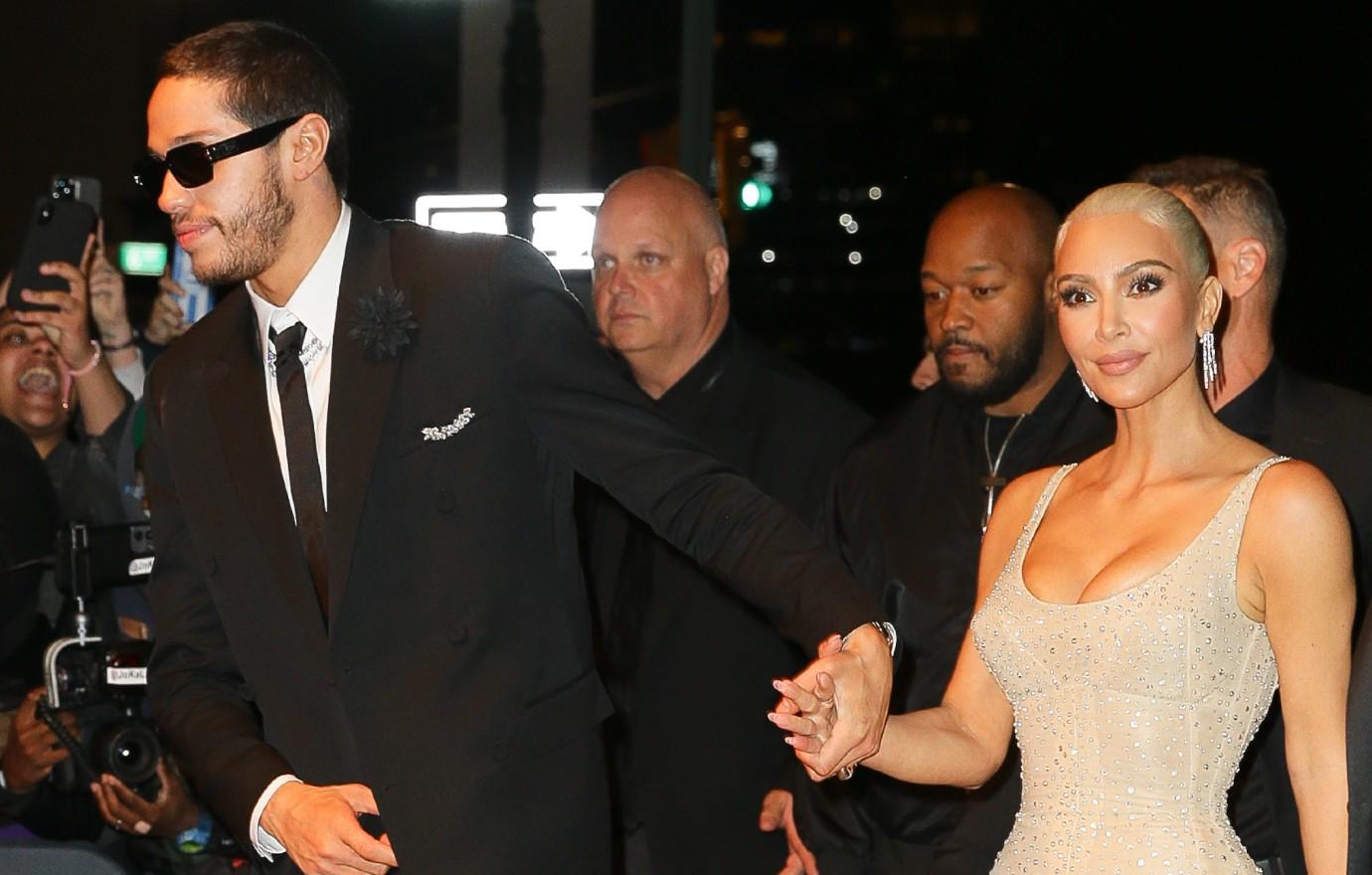 The two made their appearance at the 2022 Met Gala — and they couldn't help but hold hands!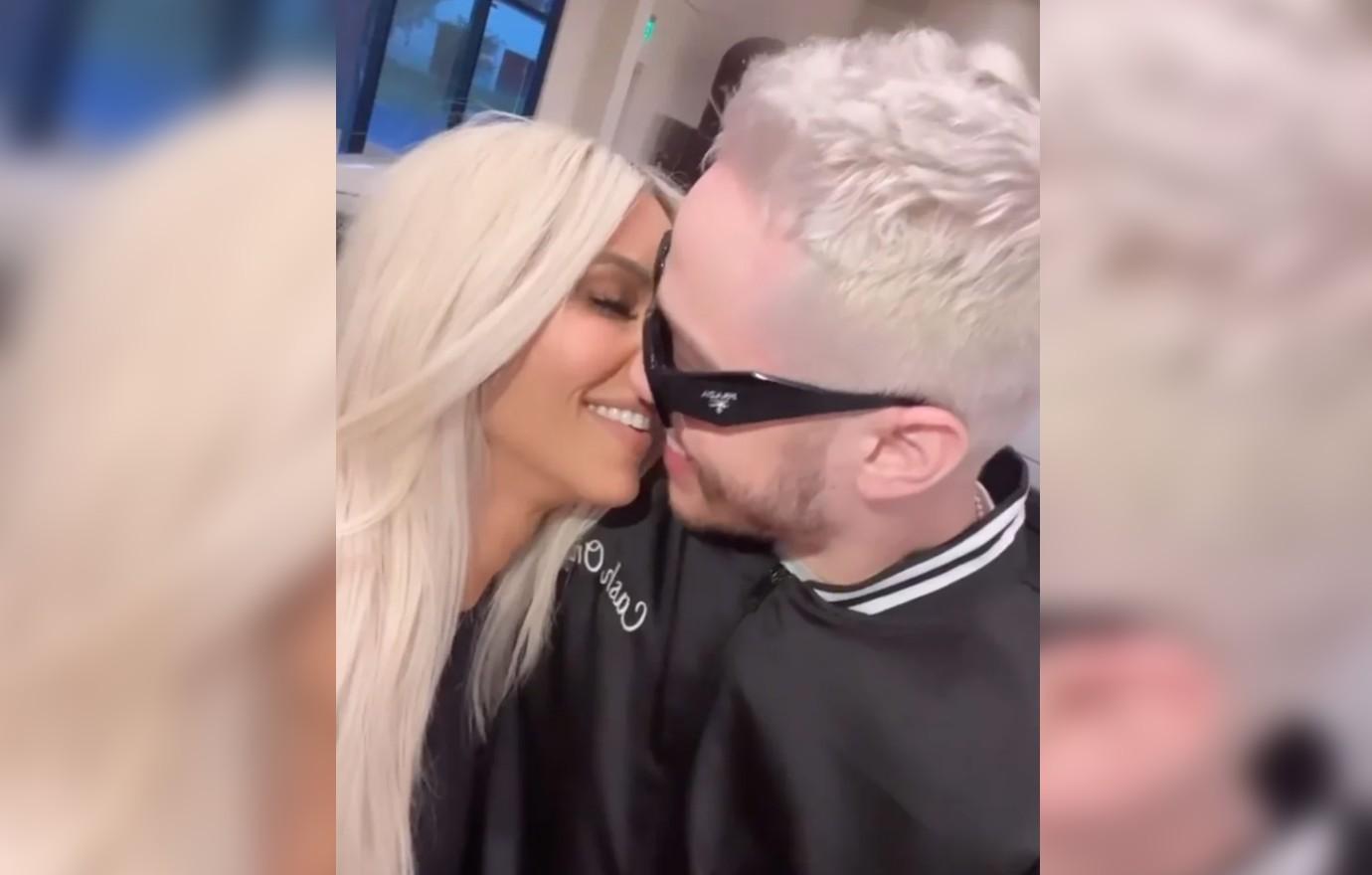 Kardashian gave fans a glimpse inside their relationship by kissing, cuddling and laughing via Instagram.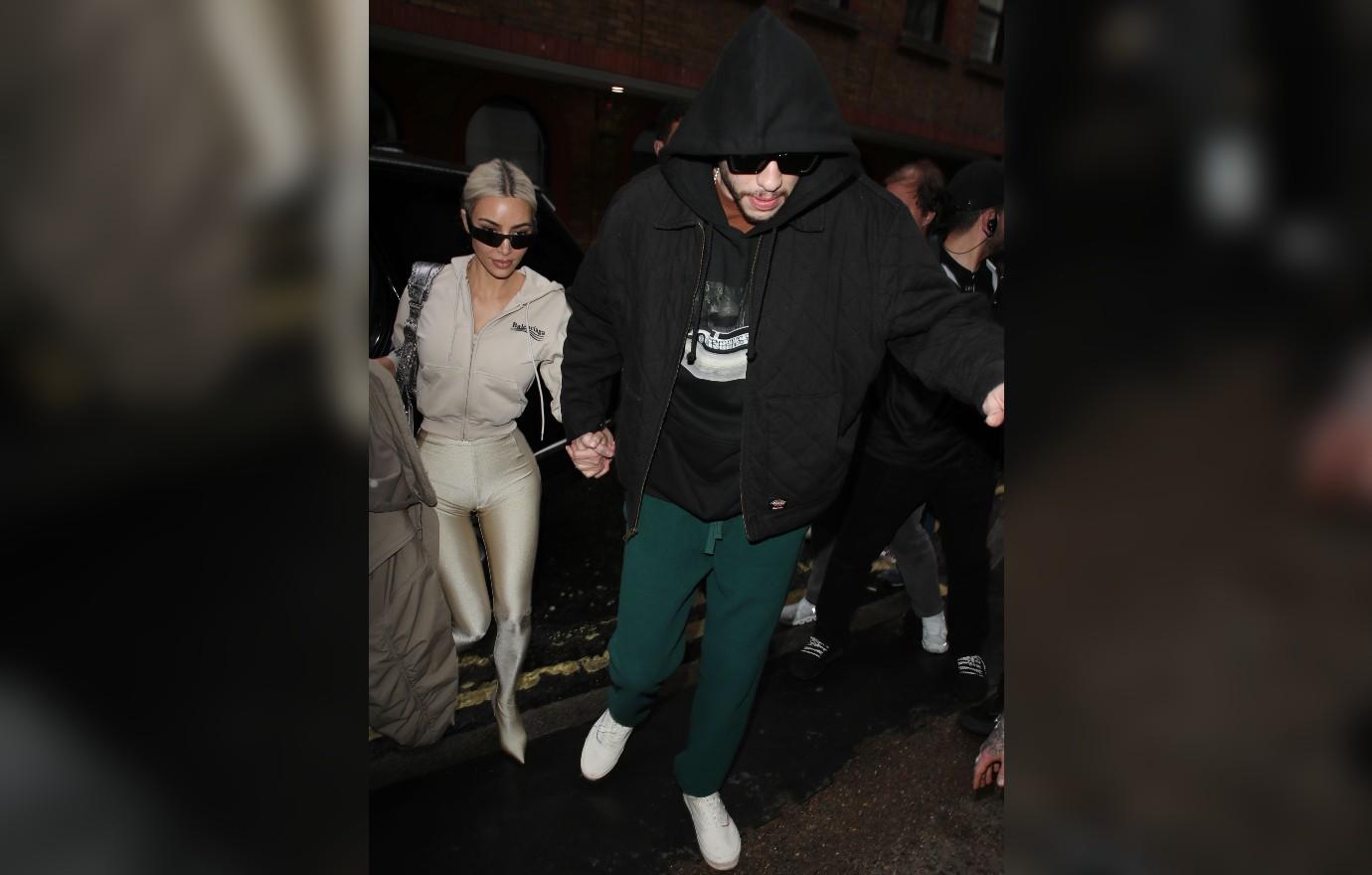 Traveling all over the globe! The two were spotted walking around London together in May.