NEWS
'So Vain': Kim Kardashian Under Fire For Getting 'Painful' Stomach Tightening Procedure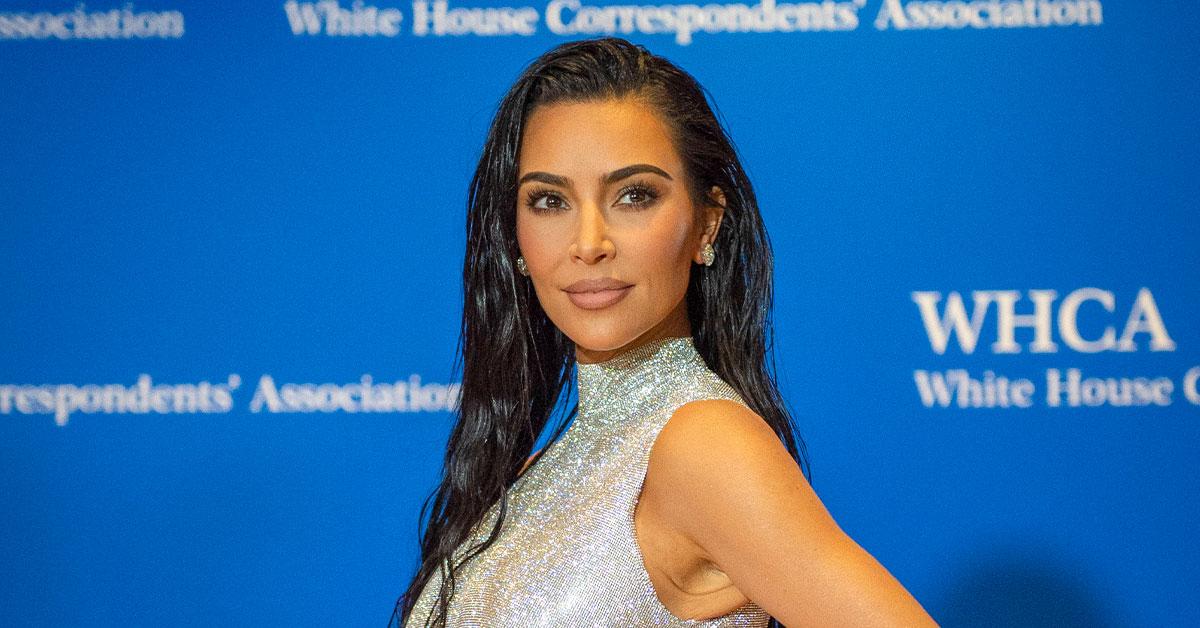 Beauty is pain? On Wednesday, August 3, Kim Kardashian posted a photo of her stomach after undergoing a tightening treatment, but fans couldn't help but roll their eyes.
The reality star, 41, took to her Instagram Story to show her belly, which was red as the Morpheus8 laser was used on her abdomen.
"This is a game changer!!!" she exclaimed. "I did morpheous [SIC} laser to tighten my stomach @drghavami 's spa @gpsaesthetics."
"I think this is my fave laser but it's painful lol but worth it!" she continued.
Article continues below advertisement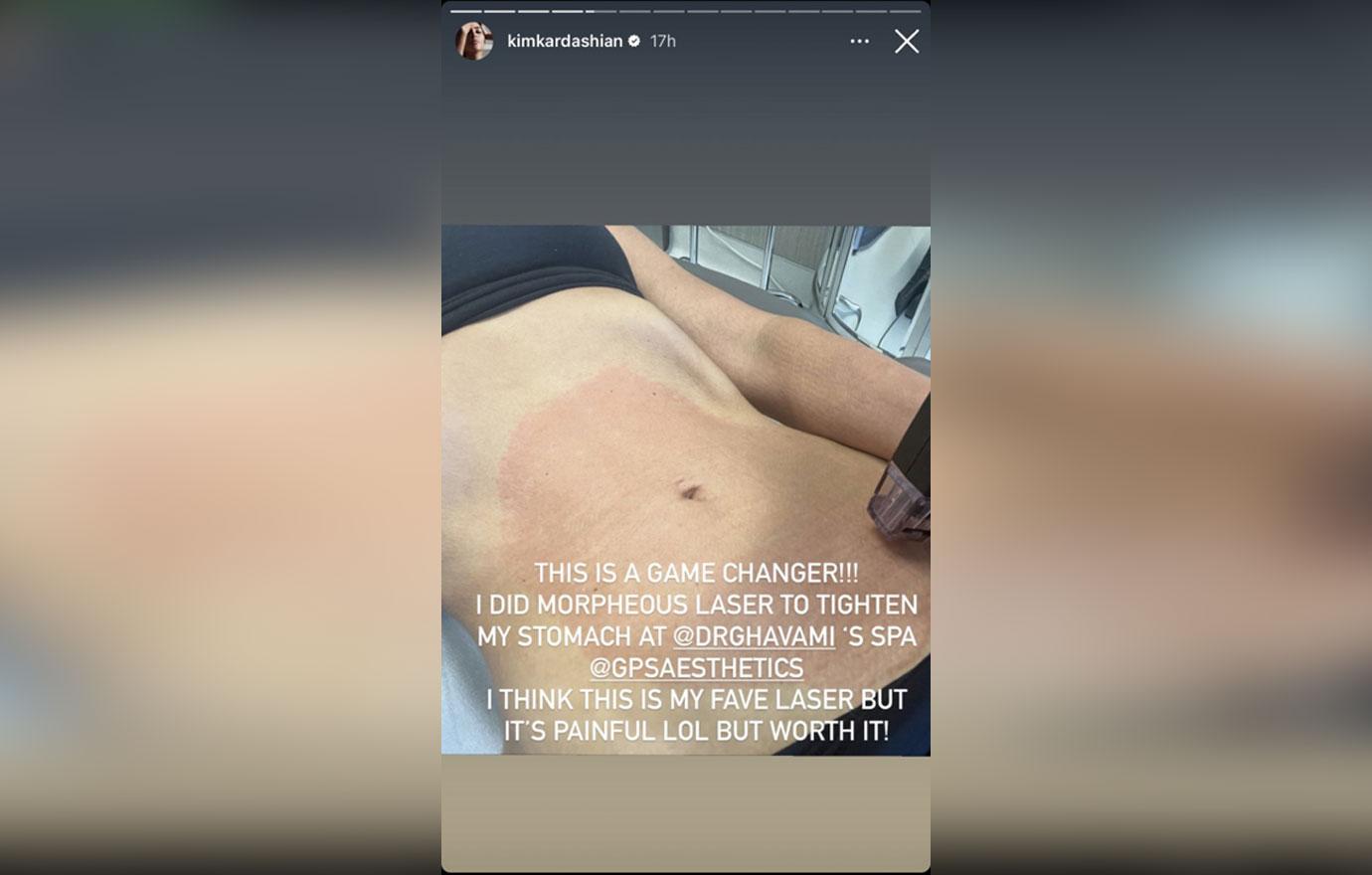 Of course, people came after Kardashian. One person wrote, "Let's see what else we can do to our bodies and faces? So vain," while another added, "I thought it was all the hard exercising that you were bragging about ... Truth comes out but you must be getting paid to advertise this laser treatment."
Article continues below advertisement
The procedure comes shortly after the Keeping Up With the Kardashians star was adamant on not getting any plastic surgery other than Botox on her face.
"I've never had eyelash extensions. I've never done anything," she told Allure magazine.
"But I've chilled, actually," she continued, adding that she's "never" gotten filler in her lips or cheeks.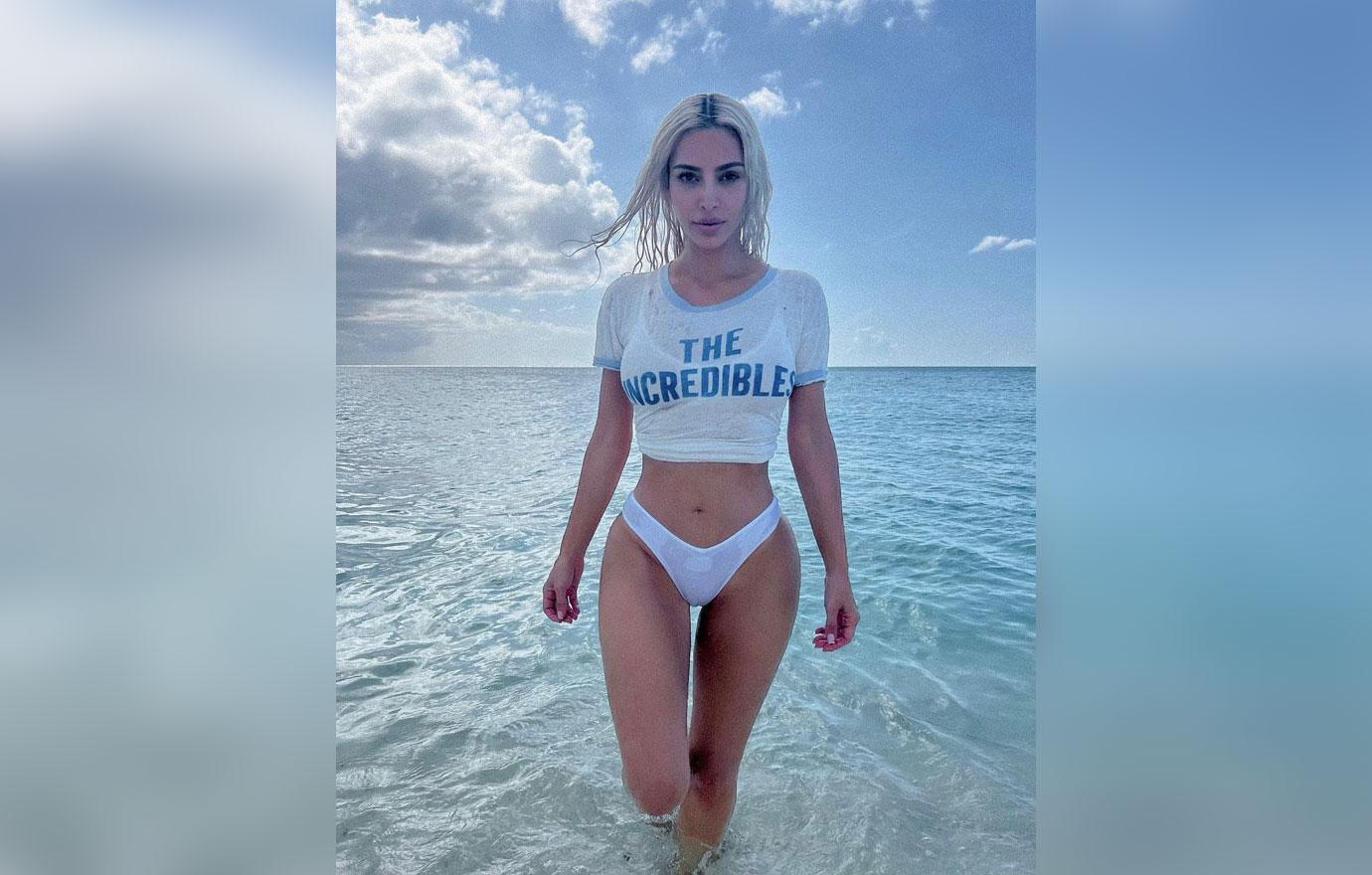 Article continues below advertisement
However, the mom-of-four admitted she does laser treatments. "I care. I really, genuinely care about looking good," she said. "I probably care more than 90 percent of the people on this planet. It's not easy when you're a mom and you're exhausted at the end of the day or you're in school, and I'm all of the above. I do my beauty treatments usually late at night. After everyone's in bed, I'm doing laser treatments."
"I'm at peace with not being perfect and I wasn't like that before," she added. "I hate my hands — they're wrinkly and gross. But I've lived life and I've changed so many diapers with these hands and I've snuggled my babies with these hands, so I'm okay with them. [Getting older] doesn't mean that I won't strive for perfection, but you get to a point where you're like, 'OK, my health is more important than anything else.'"