ROYALS
King Charles & Queen Consort Camilla Have Eggs Hurled At Them By Protestor: 'This Country Was Built On The Blood Of Slaves!'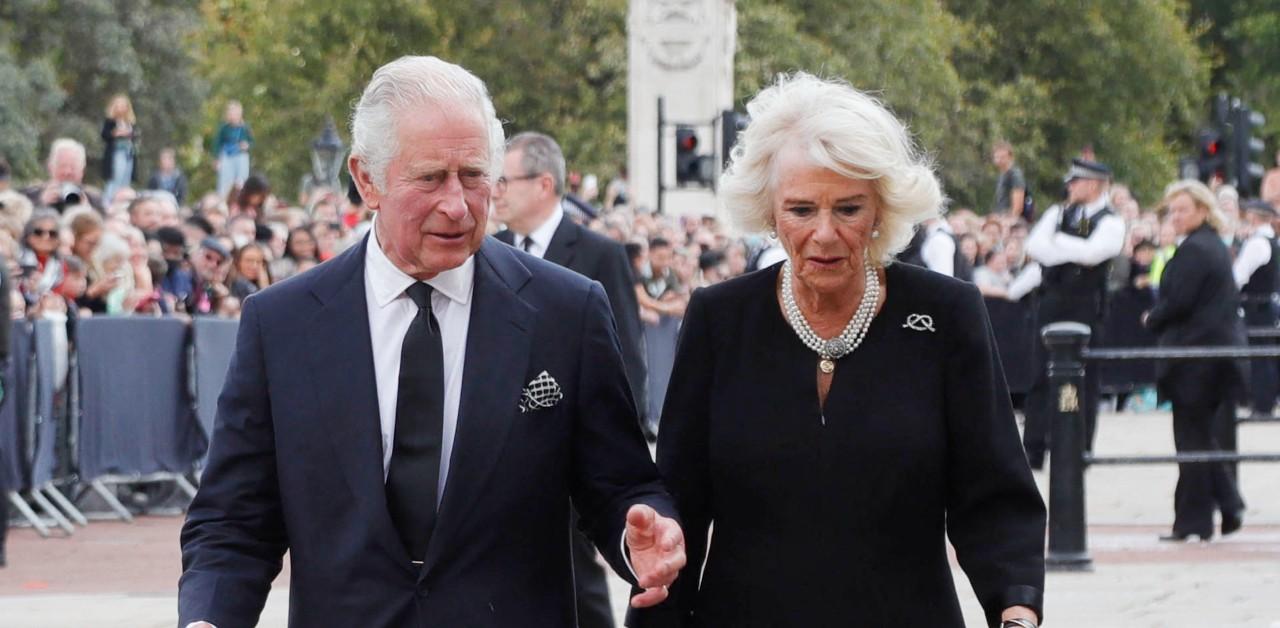 Yuck! King Charles and Queen Consort Camilla weren't exactly welcomed with open arms during their walkabout in York on Wednesday, November 9, as they were met by a protestor throwing eggs in their direction.
The incident went down as the couple was crossing Micklegate Bar, a landmark gateway in the English city.
Article continues below advertisement
According to reports, a 23-year-old man allegedly hurled three eggs near the couple while shouting, "This country was built on the blood of slaves!" Despite the chaos, footage (seen below) proved that Charles, 73, kept cool, calm and collected as an egg cracked open on the ground next to him.
Four police officers grabbed the suspect while onlookers started chanting "God Save the King" and "shame on you" at the protestor. Charles and his wife, 75, were then ushered away and carried on. He has since been arrested on "suspicion of a public order offense."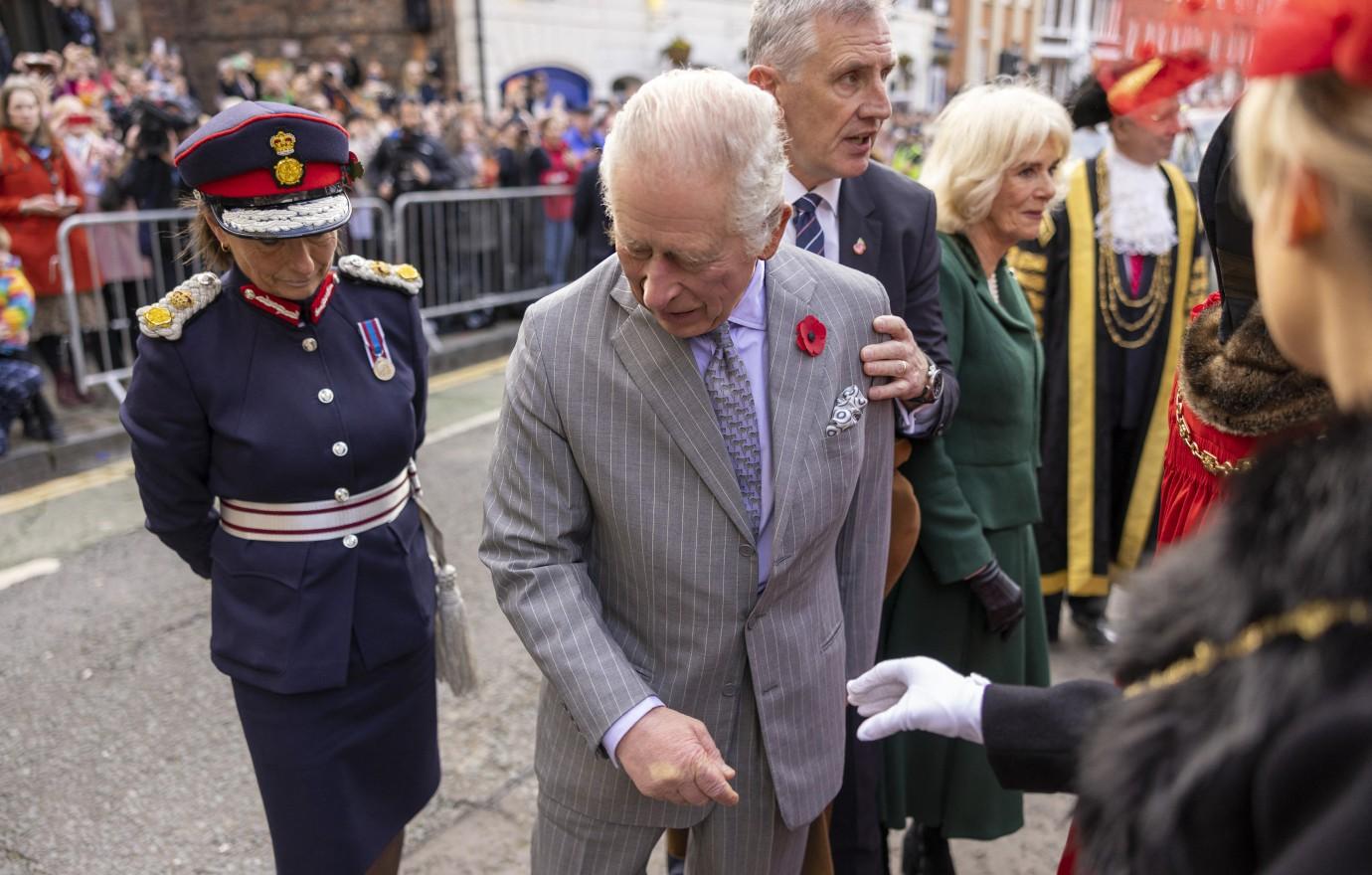 Article continues below advertisement
Hopefully the situation didn't put too much of a damper on the couple's day, as they were in town to unveil a statue of the late Queen Elizabeth. According to reports, the monument, which was constructed by Minster stonemason, Richard Bossons, is the first to be erected in the monarch's honor since she died at age 96 this past September.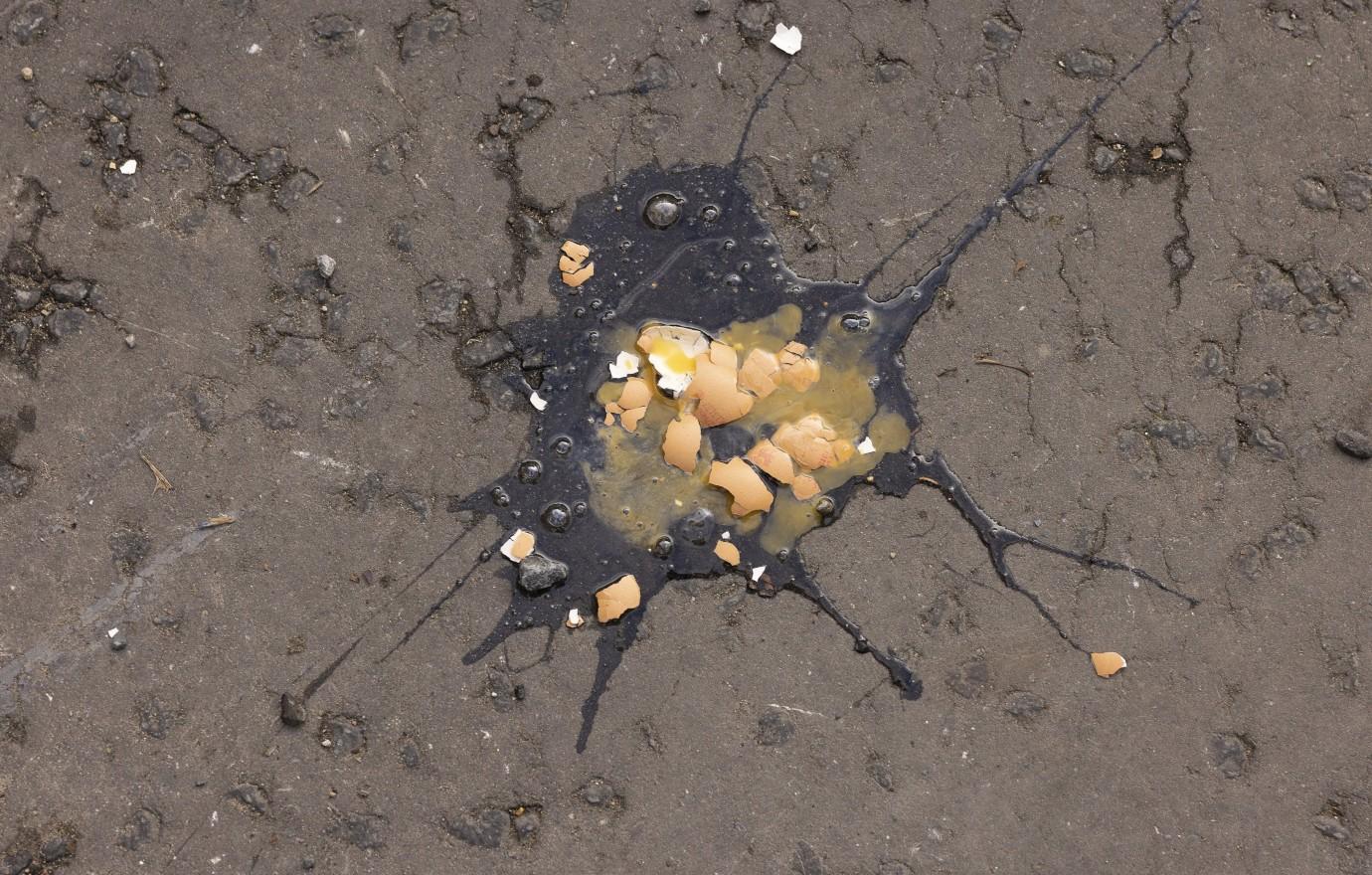 Article continues below advertisement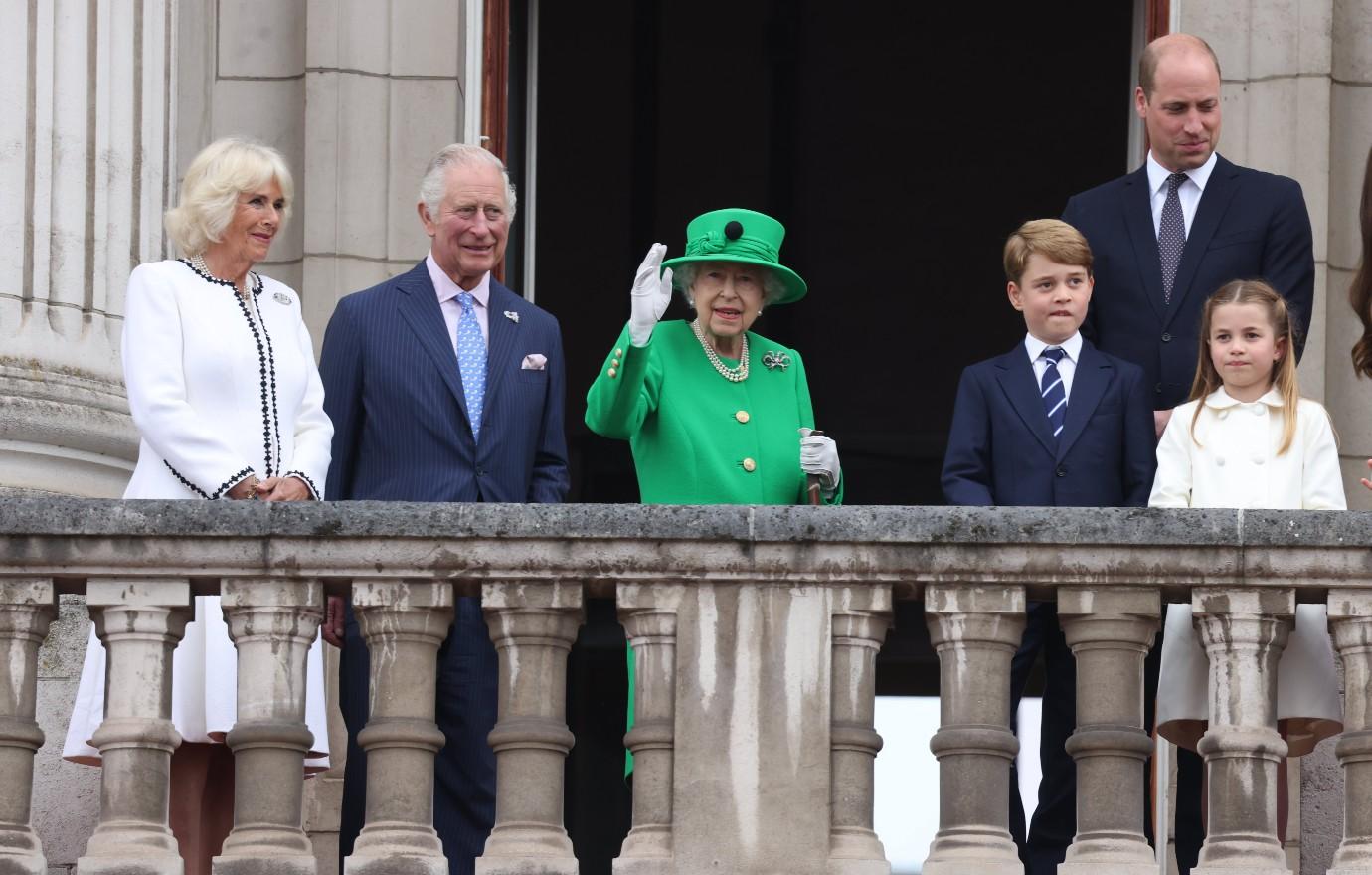 Article continues below advertisement
"That's a lovely tribute. RIP. Queen Elizabeth," one person commented on the social media post, while another noted, "Wow this looks incredible. What a lovely tribute."
"I still find it hard to believe she is gone!" another Instagram user wrote. "May she Rest In Peace🙏🏻."
The Associated Press reported on the egg incident. For more on the life and legacy of Queen Elizabeth, tune into the podcast "The Firm: Blood, Lies and Royal Succession." Listen below!