NEWS
What Can Viewers Expect To See In Jessica Simpson's Juicy Memoir-Based TV Show? Relive Her Darkest Secrets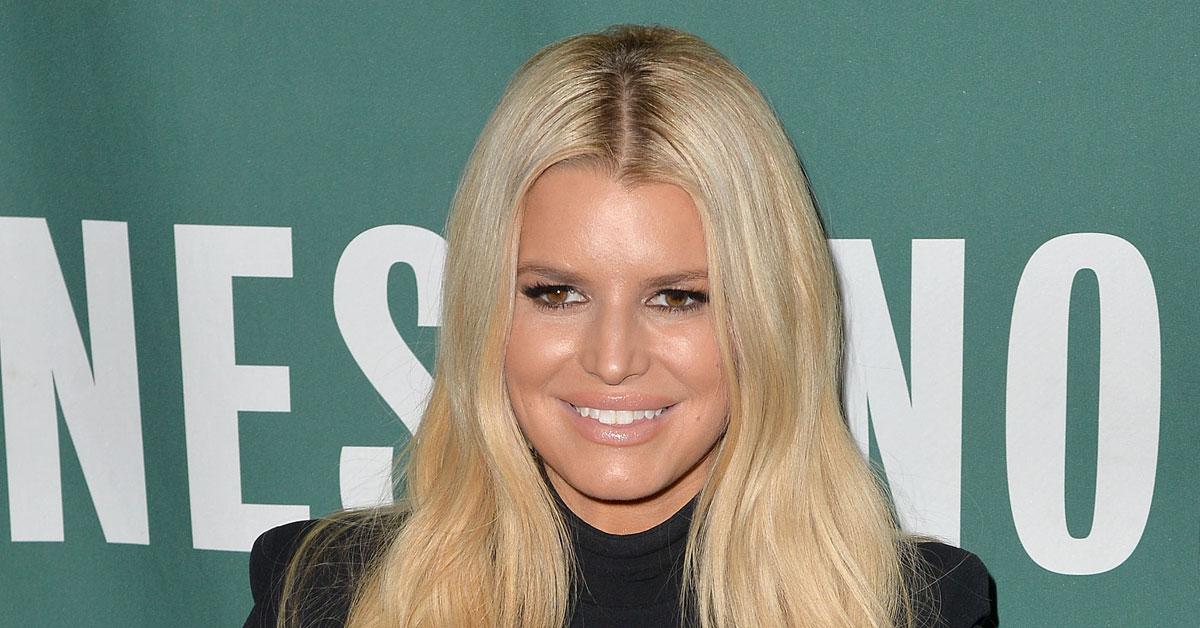 Set your DVRs! After the success of Jessica Simpson's telling memoir Open Book, the singer announced in December that she's now set to bring her shocking story to the small screen — but what exactly will the show cover?
While the fashion mogul has yet to announce any more details, it's safe to say that the series will delve into some heavy topics that were touched upon in her book, including childhood abuse, alcohol addiction and body image issues.
FROM REBEL WILSON TO ADELE — HOW THESE CELEBS SLIMMED DOWN & GOT HEALTHY
Article continues below advertisement
Her troubles started early on in life, as Simpson revealed in her bestseller that she was abused from ages 6-12 by someone close to her.
"The daughter of a family friend was abusing me when my parents brought us for overnight stays," she explained. "After lights out, I would feel her hands on me. It would start with tickling my back and then going into things that were extremely uncomfortable."
SEXY! JESSICA SIMPSON WEARS *NO PANTS* FOR DATE NIGHT WITH HUSBAND ERIC JOHNSON
The star's harrowing experience affected her all the way into her teen years, as she struggled to fall asleep while her music career began to take off. In fact, Simpson confessed she started relying on Tylenol PM.
Article continues below advertisement
"I took each pill like a magic potion, because it freed me," she wrote. "I was able to sleep in my own bed, or a bed on the road, without needing [her sister] Ashlee. I didn't think I was dependent. In fact, those pills actually helped me feel independent."
As she got older, things became more serious, however, as she started mixing prescription pills like Xanax or Ambien with vodka and was drinking heavily. "I was killing myself with all the drinking and pills," she wrote.
HERE'S HOW THE IRRESISTIBLE JESSICA SIMPSON SHREDDED 100 POUNDS
Viewers may also get a glimpse into her buzzy love life, as her tome divulges untold stories from her and Nick Lachey's messy marriage.
"For Nick, it's just dredging up a past that's better left alone," an insider previously dished to OK! as to how the 98 Degrees star reacted to the news that her book was turning into a TV show. "He hopes Jessica goes easy on him but deep down he knows there's precious little chance of that.
Article continues below advertisement
"He privately cringes about that period in his life. They were young and didn't know what they were doing half the time."
Luckily for Nick, Simpson doesn't plan to hold back when it comes to her rollercoaster romance with John Mayer, who brought out her insecurities.
"Jess is going to tell all," claimed an OK! source. "John didn't do right by Jessica. He thought he was smarter and treated her like a dumb blonde — now that dumb blonde has a multimillion-dollar deal with Amazon."
DID PEREZ HILTON REALLY MAKE OUT WITH JOHN MAYER? DETAILS!
A friend added that producers want to "hire an actor that shows what John looks like on the inside, not the outside. He must be dying that Jessica got the last laugh."
Article continues below advertisement
Despite all of her difficulties, Simpson eventually wound up back on top: in 2013, she married former NFL player Eric Johnson, and the pair share three kids — though it seems like the TV show won't cover her current day-to-day.
In her announcement, the star gushed how "humbled and honored" she was to bring her story to Amazon Studios, calling the project "a fictionalized coming of age series about my mid-twenties."
"I know that parts of my life have been extraordinary, but I also know that many of my struggles are universal," she added. "I hope to continue the mission I set out to accomplish in writing Open Book — to inspire others to be entertained, moved, and empowered to walk through fear and come out on the other side even stronger."