A 'Little Miracle': Lauren Bushnell And Chris Lane Welcome Their First Child
Article continues below advertisement
In an announcement posted on Instagram, the 31-year old shared a photoset of herself and Lane holding the newborn that she captioned, "Dutton Walker Lane 🤍 born June 8th, 2021".
"Your dad and I can't get enough of all 9 pounds of you," she gushed. "Now back to baby cuddles and praising Jesus over and over again for this little miracle!! 🙏."
Article continues below advertisement
Article continues below advertisement
"Dutty Buddy," Lane commented.
"Words can't describe the love i feel inside my heart for this little man! Thanks for all the prayers🙏🏻 I will never understand how @laurenlane birthed a 9 pound baby!" Lane, 36, posted on his Instagram account with a clip of the first time he held his son. "DUTTON WALKER LANE welcome to the world."
Article continues below advertisement
Fans and friends took to the comments to congratulate the new parents.
Article continues below advertisement
Article continues below advertisement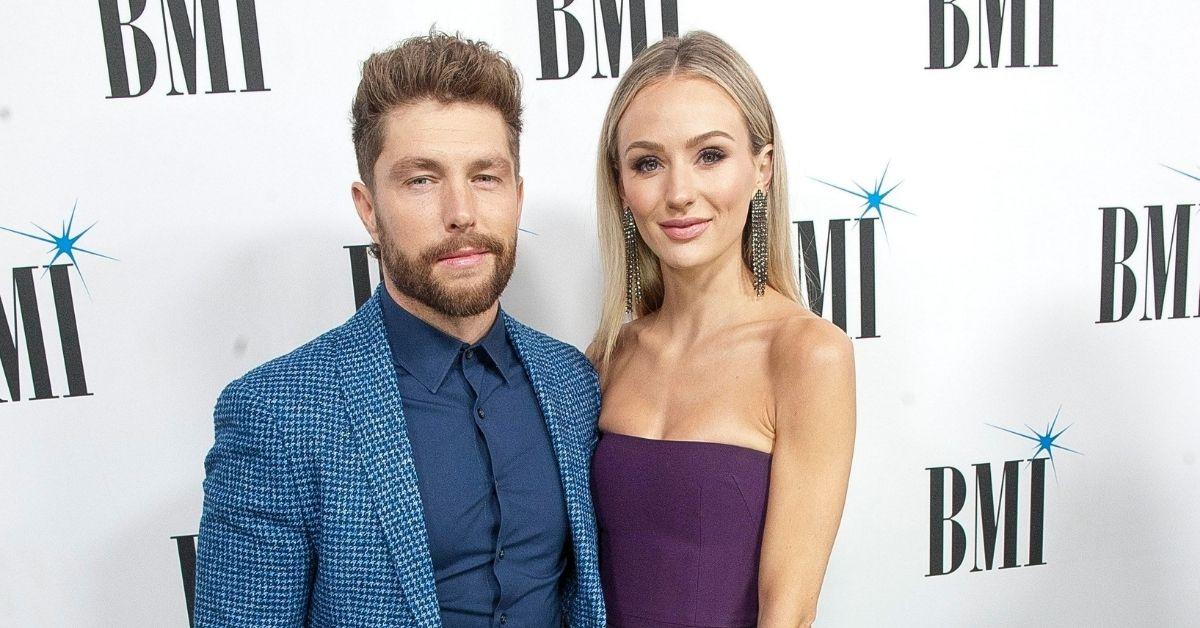 Article continues below advertisement
"Everyone in the room, including Lauren and me, were shocked we had a 9-pound baby! Not sure where he was hiding in her belly?!" the country singer told PEOPLE. "Watching Lauren go through the birthing process — from the beginning to the moment she delivered — was the most incredible thing I've ever witnessed. I experienced an emotion I've never felt before."
Article continues below advertisement
"I've never felt an immediate unconditional love like I now have for Dutton. And going through this experience with Chris has made me love and appreciate him even more … I didn't think that was possible!" Bushnell added.
The TV personality announced that she was expecting in December with a clip from an ultrasound appointment. "A dream. Except I'm not dreaming. I'm wide awake. Holding your dad's hand, watching you dance around in my belly. Listening to your little heart beat. My new favorite sound. A miracle. New life. Our sweet baby," she shared on Instagram.
Article continues below advertisement
The good news came after Bushnell revealed she was concerned that she wouldn't be able to conceive after being off birth control for a few months with no developments.
"I couldn't help but compare my situation with those of my friends who it happened very easily for, a lot of the time unplanned," she wrote in January. "Mentally, this was a really hard part of the journey. I assumed there was something wrong with me."
Article continues below advertisement
"Chris would see how disappointed and worried I would get, and I could tell he felt really bad. … It took a couple months of [ovulation strips and progesterone tests], but I think [that] really helped," she continued. "That confirmation calmed my mind, stress, and worry and it allowed me to let go,"
Article continues below advertisement
Lane previously told Us Weekly that Bushnell "wants a lot" of children as she "grew up with three siblings."
"When it happens, it happens," he said at the time. "I don't really know [the timing]. We don't know if we're completely ready for that yet, but we're also not not going to try either. When it does [happen], it'll be the right time."
Lane and Bushnell tied the knot in October 2019, only four months after the singer popped the question. Bushnell was previously engaged to Ben Higgins after they met during his season of The Bachelor.