Senator Lindsey Graham Tests Positive For COVID-19, Declares 'Symptoms Would Be Far Worse' Without Vaccine
Senator Lindsey Graham took to Twitter on Monday to reveal he has tested positive for COVID-19 despite being vaccinated.
Article continues below advertisement
The controversial politician explained that he started having "flu-like symptoms Saturday night," which prompted him to go to the U.S. House physician on Monday morning. "I feel like I have a sinus infection and at present time I have mild symptoms," Graham declared, stating that he will quarantine for "ten days" following his diagnosis.
Article continues below advertisement
"I am very glad I was vaccinated because without vaccination I am certain I would not feel as well as I do now," he added, noting his "symptoms would be far worse" had he not got the vaccine.
Article continues below advertisement
The Republican Senator from South Carolina's diagnosis revelation comes at a time when growing concern from the public is mounting for potential "breakthrough" cases of COVID-19 — when a fully vaccinated person tests positive for coronavirus. Last month, a senior communications aide to Speaker Nancy Pelosi tested positive for COVID after being fully vaccinated, NBC News reported, putting lawmakers on high-alert.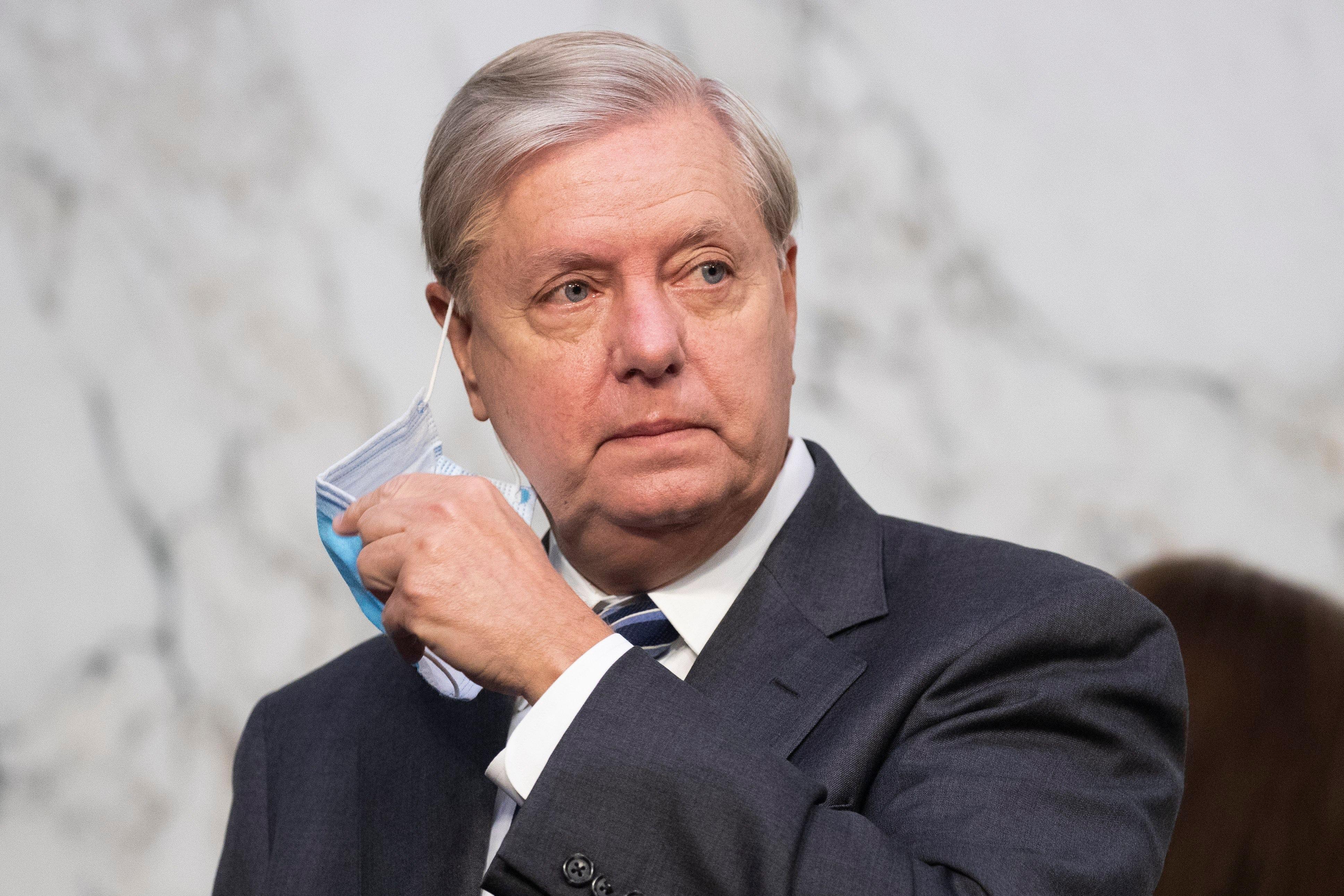 Article continues below advertisement
Although many Republicans have been hesitant to encourage their constituents to get vaccinated, Graham has been on the forefront urging Americans to do their part and get the vaccine if they haven't done so already.
Article continues below advertisement
"I've got a simple message: I've been vaccinated. I'm glad I did. If you haven't been vaccinated, get vaccinated," Graham said in February. "As soon as we get all of our folks vaccinated as much as possible you hit about 80%, the quicker we can get back to normal. I think the vaccine is safe. I think it is effective."
As coronavirus cases trend upward in the U.S., President Joe Biden met with members of his specially designated COVID-19 response team on Monday and urged people to get vaccinated. "We know the best way to fight the Delta variant is to get vaccinated. Find a vaccine near you at http://vaccines.gov," he tweeted on Monday, August 2, before adding that the country has recently reached a milestone in terms of individuals who are vaccinated.
"We've officially reached our goal of 70% of adults receiving at least one dose of the vaccine," he continued. "It's incredible progress, but we still have further to go. If you haven't already, get vaccinated. Let's defeat this virus once and for all."