EXCLUSIVE
Magician Steve Cohen Dishes On How His Show Chamber Magic Has 'Evolved' Over The Years: 'I Am Having The Time Of My Life'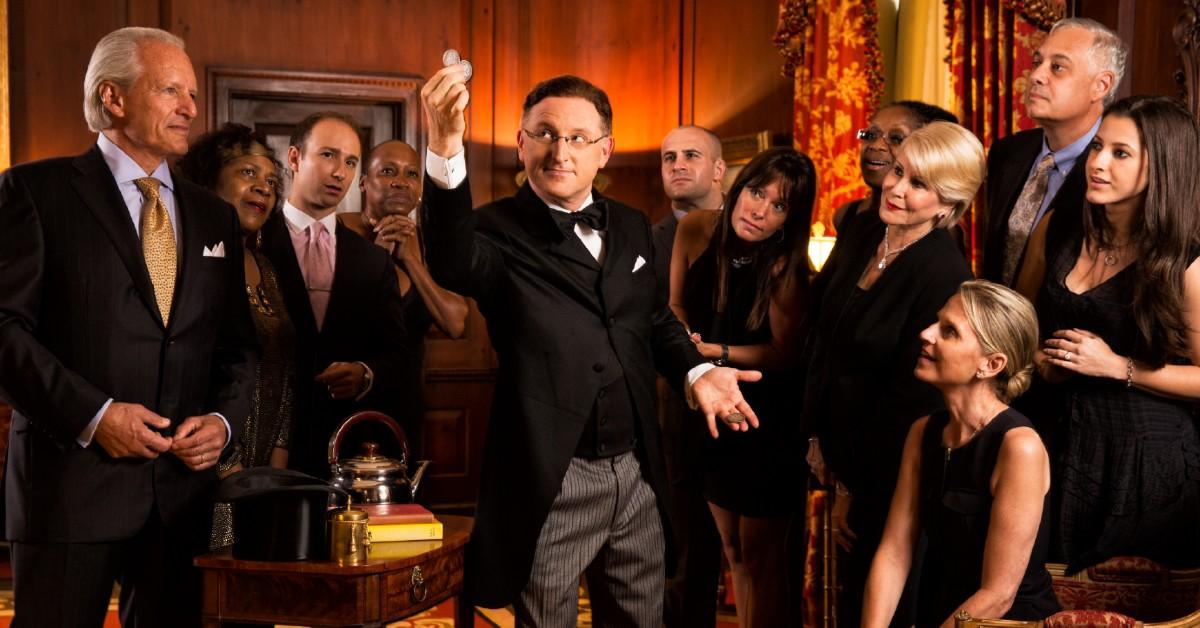 Even if you don't believe in magic, Steve Cohen will quickly change that when you step into his show, Chamber Magic, a riveting evening consisting of magic and mind tricks.
"My uncle was an amateur magician who was born in 1901. He saw a lot of the great magicians in New York City when he was growing up in the early 20th century, and when I was a boy, he showed me some of the pocket tricks he used to carry with him," the magician exclusively tells OK!, adding that people would carry dice, knives and coins in their pockets back then.
Article continues below advertisement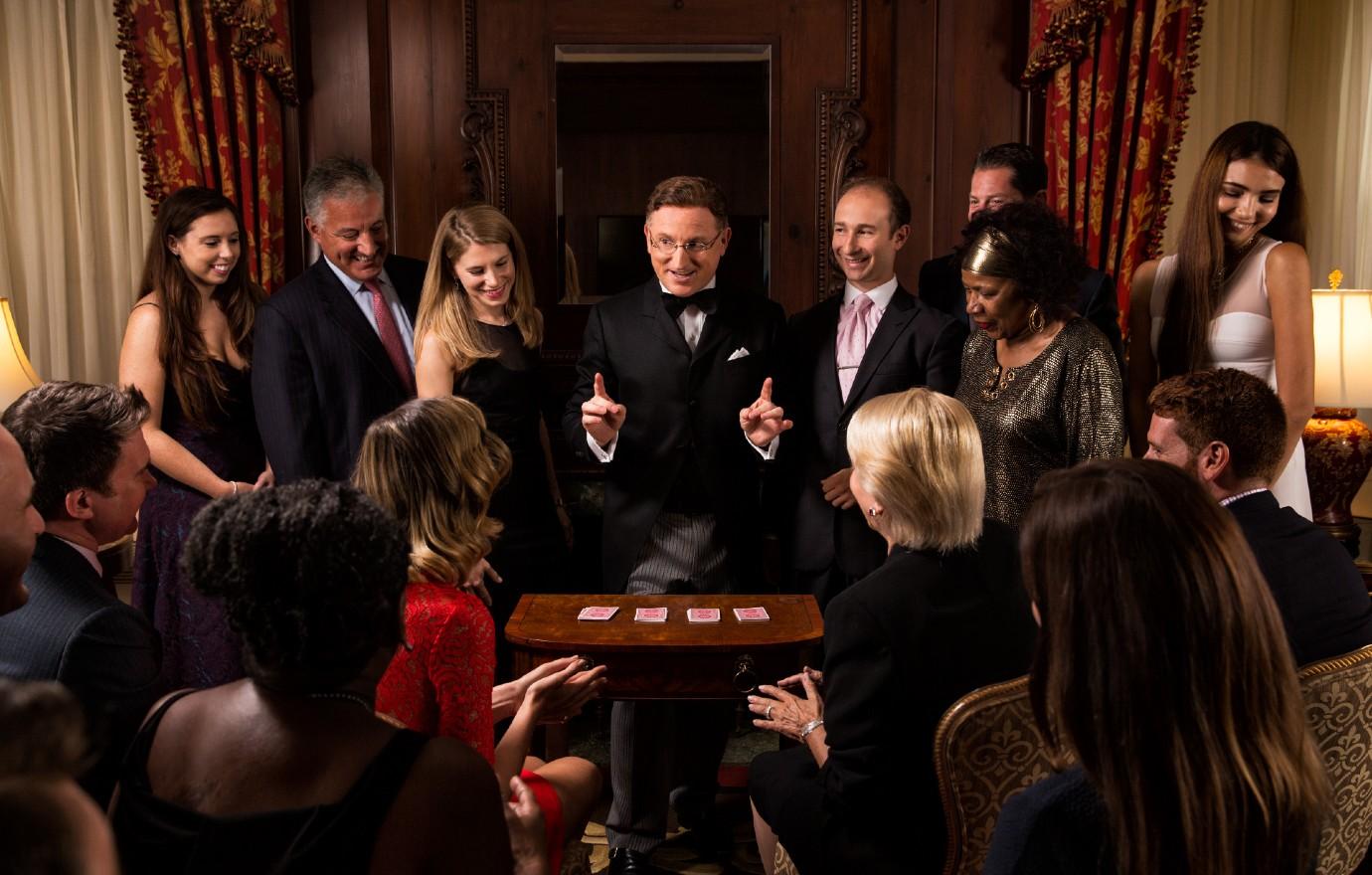 But the problem was that everyone in Cohen's family was a smoker, so when he would frequent these parties, the room would be filled with smoke, creating a magical atmosphere. "When my uncle would do a trick, he would take a gold coin in his hand and squeeze it and it would then vanish. For me, it vanished into a puff of smoke because the whole room was filled with smoke. Every time we had these family parties, my uncle would teach me a new trick," he shares.
Cohen's uncle said in order to learn new tricks, he had to master one at a time. By the age of 10, Cohen got paid to perform for some children at a neighborhood birthday party, but little by little, he would do more and more shows. He was eventually introduced to Carl Sagan, a famous astronomer, and he performed for some astrophysicists at Cornell. "These were some of the smartest people on the planet, which taught me that magic had to be bulletproof," he says. "In other words, the secrets had to be really strong."
Article continues below advertisement
Cohen then traveled around the world to perform, learning magic from different people. He lived in Tokyo, Japan, for quite some time, where he perfected his skills. When he landed back in New York, he knew he wanted to set up a shop here. "I didn't realize that it would be hard to open a show in the most competitive theater market in the world," he quips. "I started the show in 2000, and it's now 2023, so this year will be my 6,000th performance and over half a million people have come to see the show."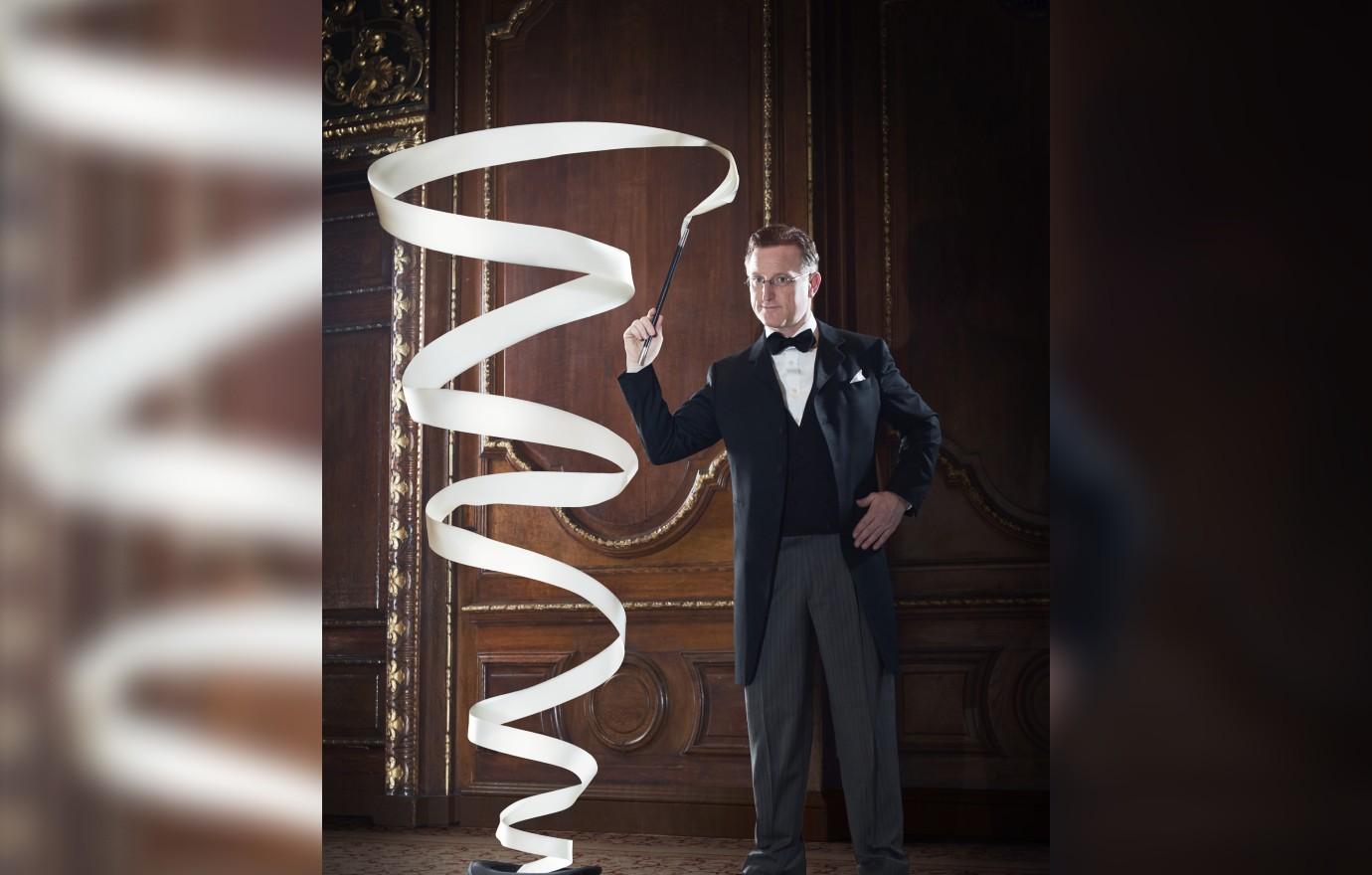 Article continues below advertisement
The New York native wanted the show to be "worthy of word of mouth," which makes it easy to explain to a friend or colleague. "You say, 'This guy did this thing with a teapot where he asked people to name their favorite drink and he poured it — and he did it for everyone who asked for one,'" he explains of one of his amazing tricks.
Over the years, Chamber Magic, which first began at Waldorf Astoria and later moved to the Lotte New York Palace, has "changed a lot" as Cohen wants people to constantly be surprised. "It's evolved. However, there are some tricks that have stayed in every show. For instance, there's a brick in the hat in every show because I love that trick," he says.
Article continues below advertisement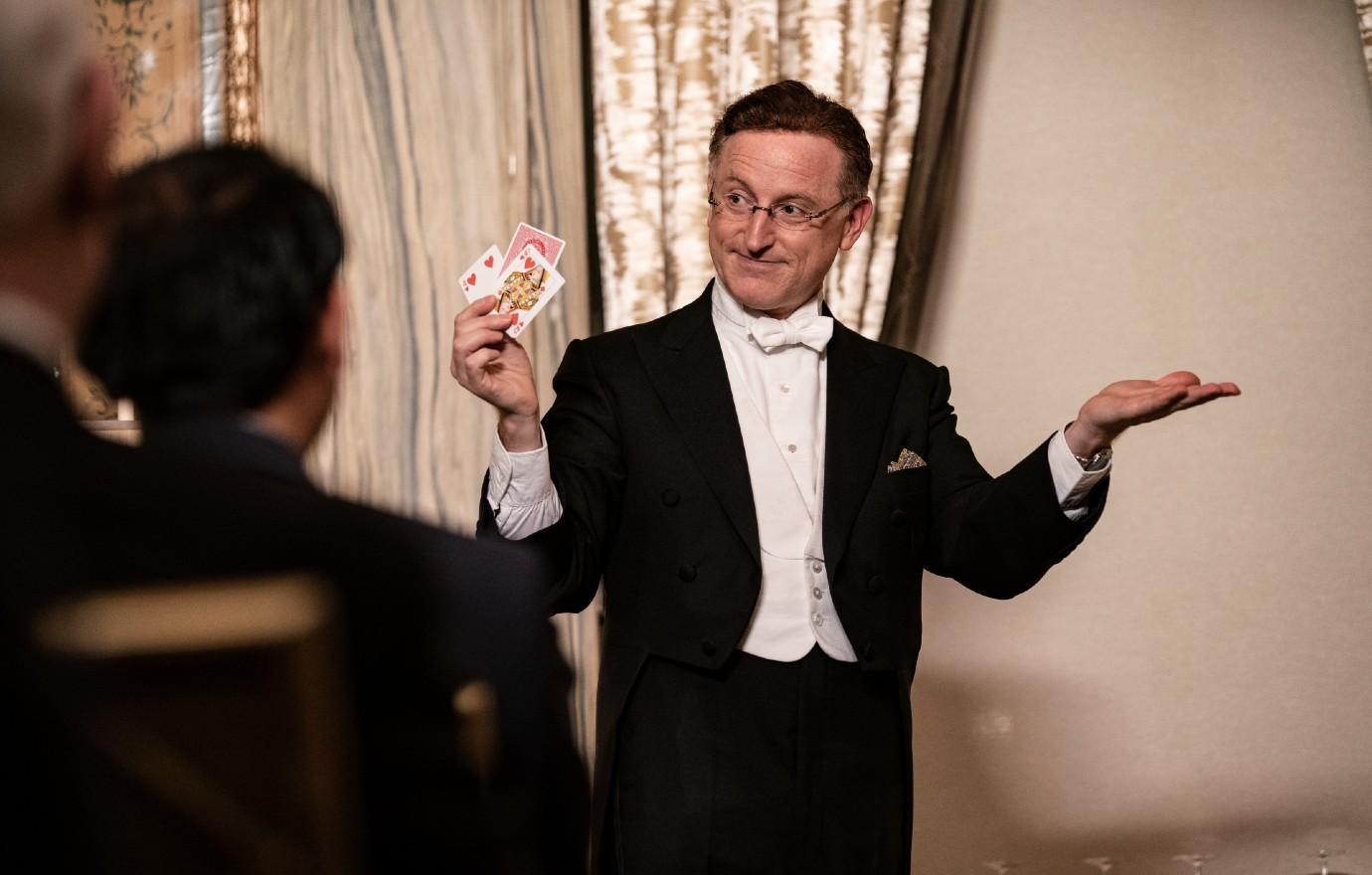 From reading people's minds to having objects levitate, Cohen admits he is constantly trying to outdo himself. "I have a skillset now which is pretty advanced, so I can learn things faster than I could when I was younger. When I am learning a new trick, I'm using skills I've already oftentimes internalized," he says. "Having said that, sometimes it could take a year or two before I am confident enough to put it into a show. I may technically be able to do the magic, but I might feel scared to present it to an audience."
In order to nail the trick, Cohen makes sure to perform for his family whenever possible. "They think I am the worst magician," he quips. "If they have critiques, I go back to the drawing board and work on them a bit more."
Article continues below advertisement
Cohen is constantly changing the show, where guests wear cocktail attire to dress up for the night. "I have a new trick I am working on right now, but it uses an egg, a lemon and a walnut!" he says. "I'm excited about that. I'm always working on new magic, and that's because I love it. I still feel like a little boy. I remember when my uncle showed me a trick for the first time, and my eyes would light up and I'd get this amazing feeling. I want to share that experience with my audience and let them feel that way, too. Being a magician is very liberating and freeing because there's no limitations."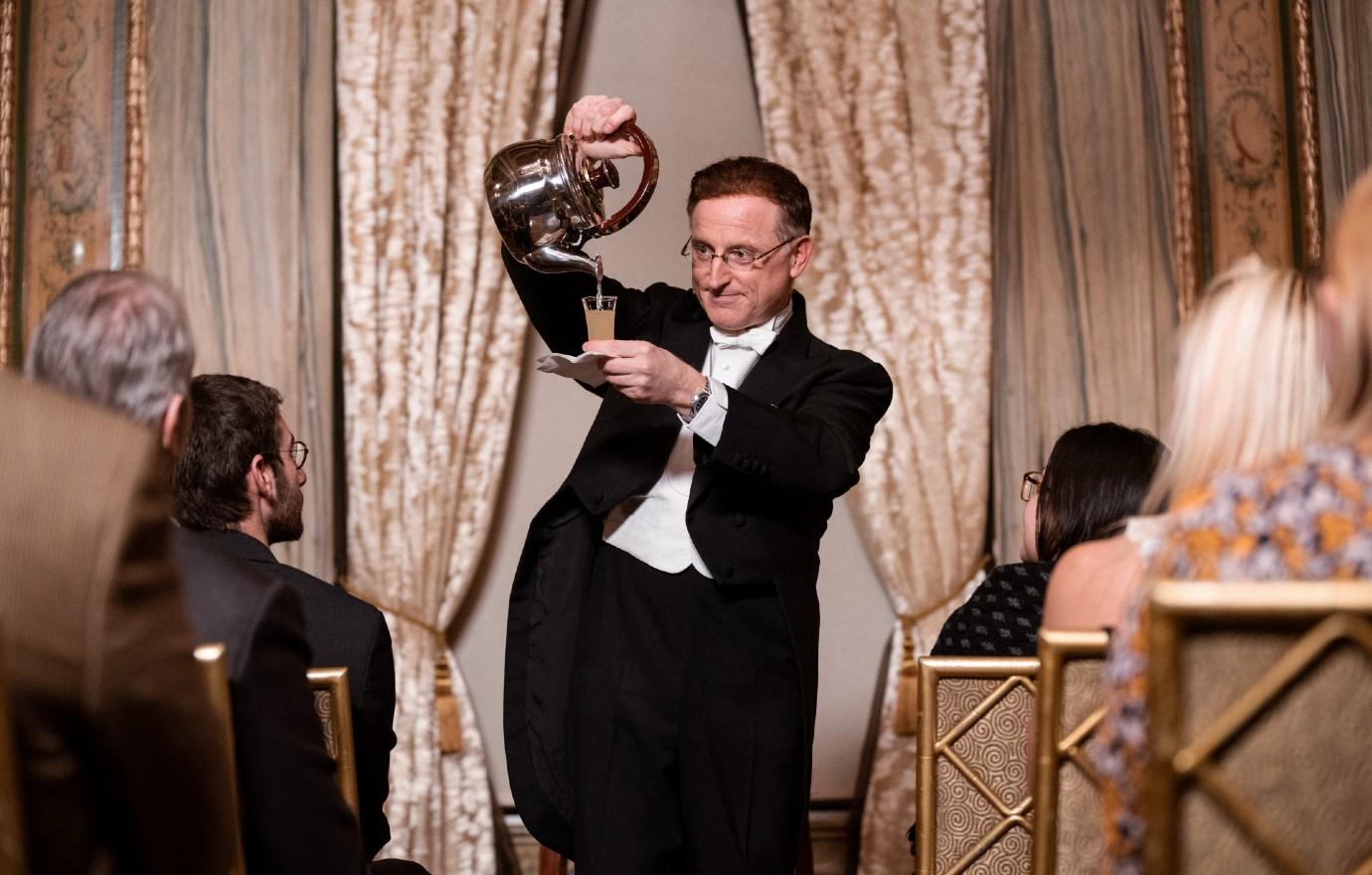 Article continues below advertisement
As for where his inspiration comes from, Cohen relies on friends, who are also magicians, in addition to reading books (he has about 2,000 books in his home alone). "I've even written magic books myself," he says. "But it's oftentimes a collaboration and you see results from this one performer, but it's almost never that one person's genius idea. It's many people's input that make something into a more robust magic trick."
Naturally, Cohen does mess up sometimes — but he lives for the rush of it all. "I have things go wrong every show, and I love it! I love when things don't go right because it's my job to keep my mind centered and focused on how can I fix this before the audience realizes," he admits. "A lot of times I'll be aware of a mistake before the audience does, and so it becomes this game of cat and mouse. There's a lot of fail safes or checkpoints I have along the way to make sure I don't make that certain mistake."
From Katie Couric to Peter Weber from The Bachelor, Cohen has received accolades from a slew of A-listers — something he is still trying to process. "It's really fun. I don't always know when celebrities are going to come to the show," he says. "Sometimes I look out and I see someone and say, 'There's Seth Rogen in the front row.' One time, Tracy Morgan came out of nowhere with his family, and Guillermo del Toro, a famous filmmaker, came to the show three times. It's a real thrill when I look out and see famous people, but to be honest, when I am performing, everyone becomes equal. That's one of the things I love about magic — it puts everyone in the audience on equal ground."
Article continues below advertisement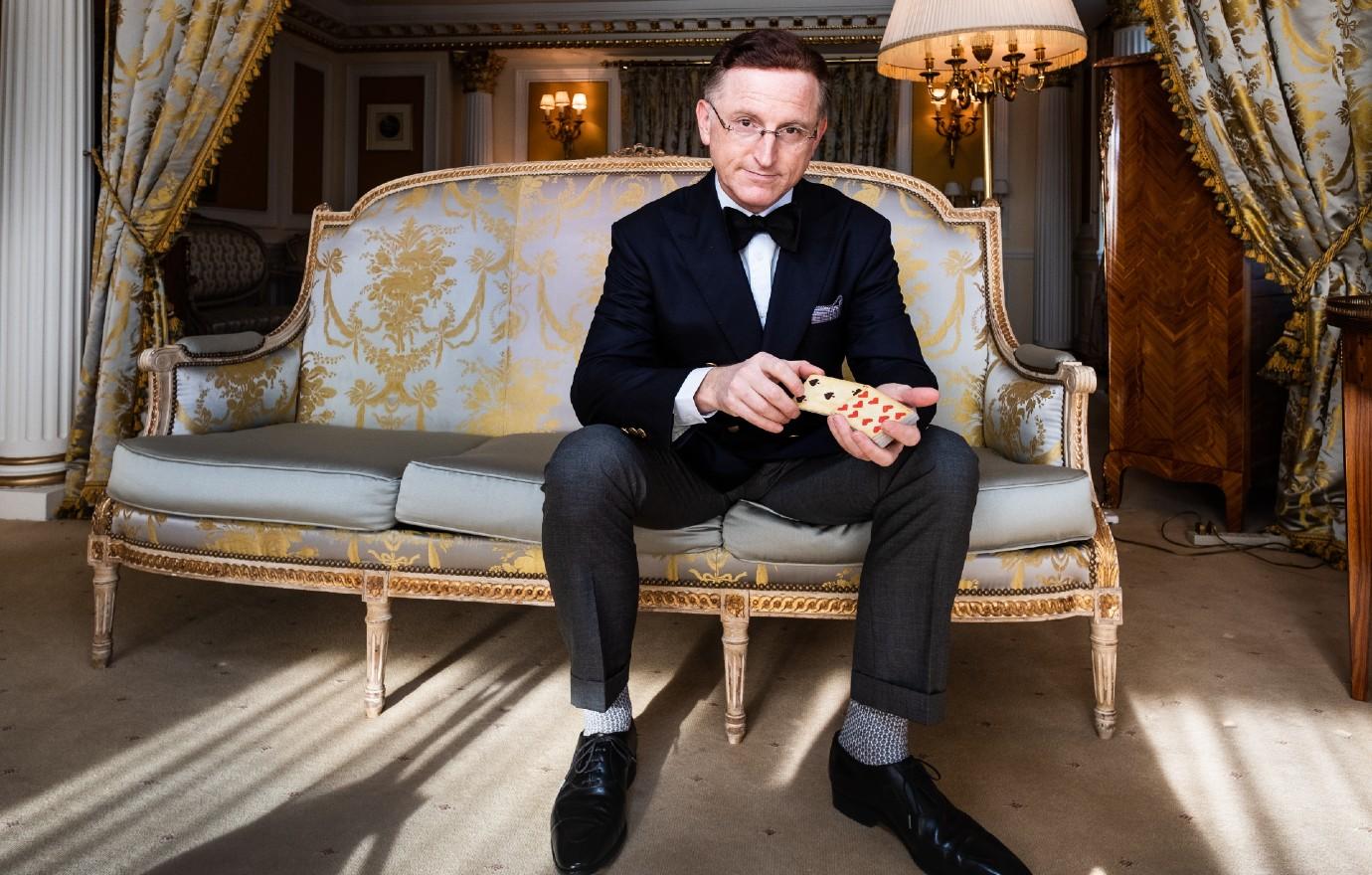 Though Cohen has been performing for two decades, he isn't surprised at how far he's come. "When I started the show at 29 years old, I said to myself, 'I am going to make this show a success.' That was my goal, and I worked really hard for 20 years to make that goal come true. When I turned 49, I realized I was not ready to retire. I am having the time of my life, and I love what I am doing! This was my dream the whole way through, and it's fulfilling," he says.
Article continues below advertisement
Never miss a story — sign up for the OK! newsletter to stay up-to-date on the best of what OK! has to offer. It's gossip too good to wait for!
Article continues below advertisement
"I still feel like the show is in its infancy because I have so many ways to make the show better," he adds. "As an artist, I have things I want to express that I haven't included in the show yet, so the show will continue to grow here in New York."