NEWS
California Girl! Malia Obama Lunches With Friends In Santa Monica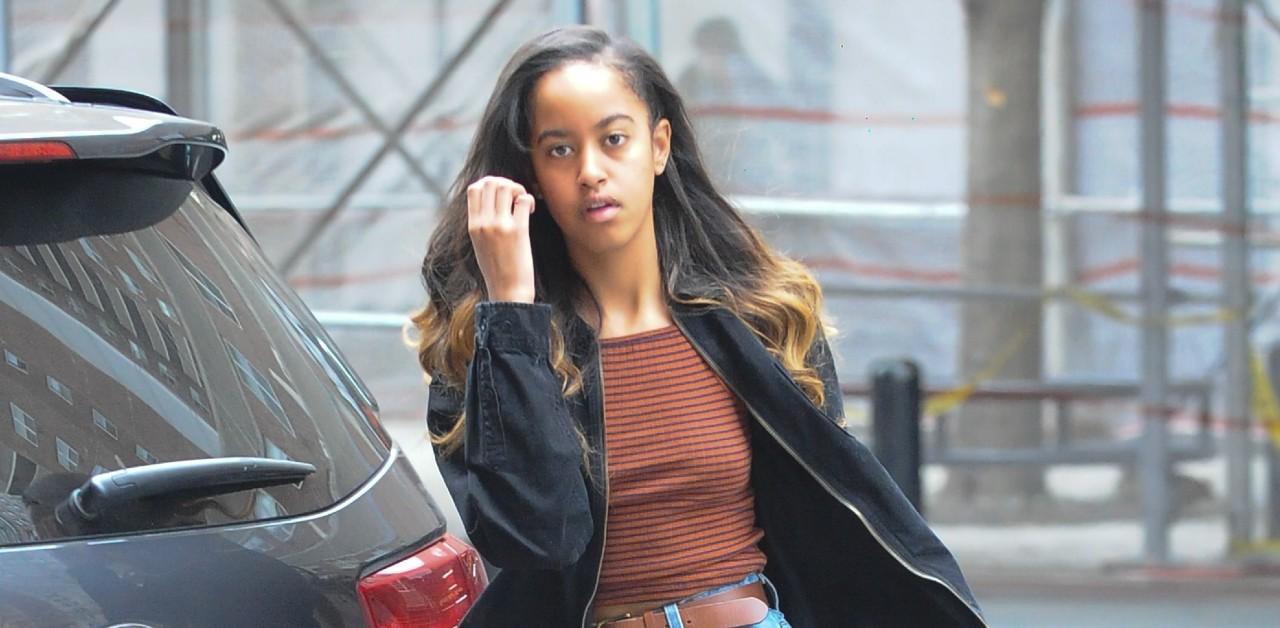 Her new normal! Now that Barack and Michelle Obama's eldest daughter, Malia, is out on her own after graduating from Harvard, she's embracing everything the Golden State has to offer.
On Saturday, June 4, the 23-year-old was seen enjoying an outdoor lunch with a few pals at Manchego, a Spanish restaurant in Santa Monica.
Article continues below advertisement
Obama's trendy 'fit included a burgundy tank, matching shoulder sweater and black high-waisted shorts. She accessorized her look with a silver chain necklace, small orange purse and chunky black sneakers. In the photos obtained by Daily Mail, Obama can be seen walking with a blonde friend before sitting down at a table with a few other girls and guys.
Article continues below advertisement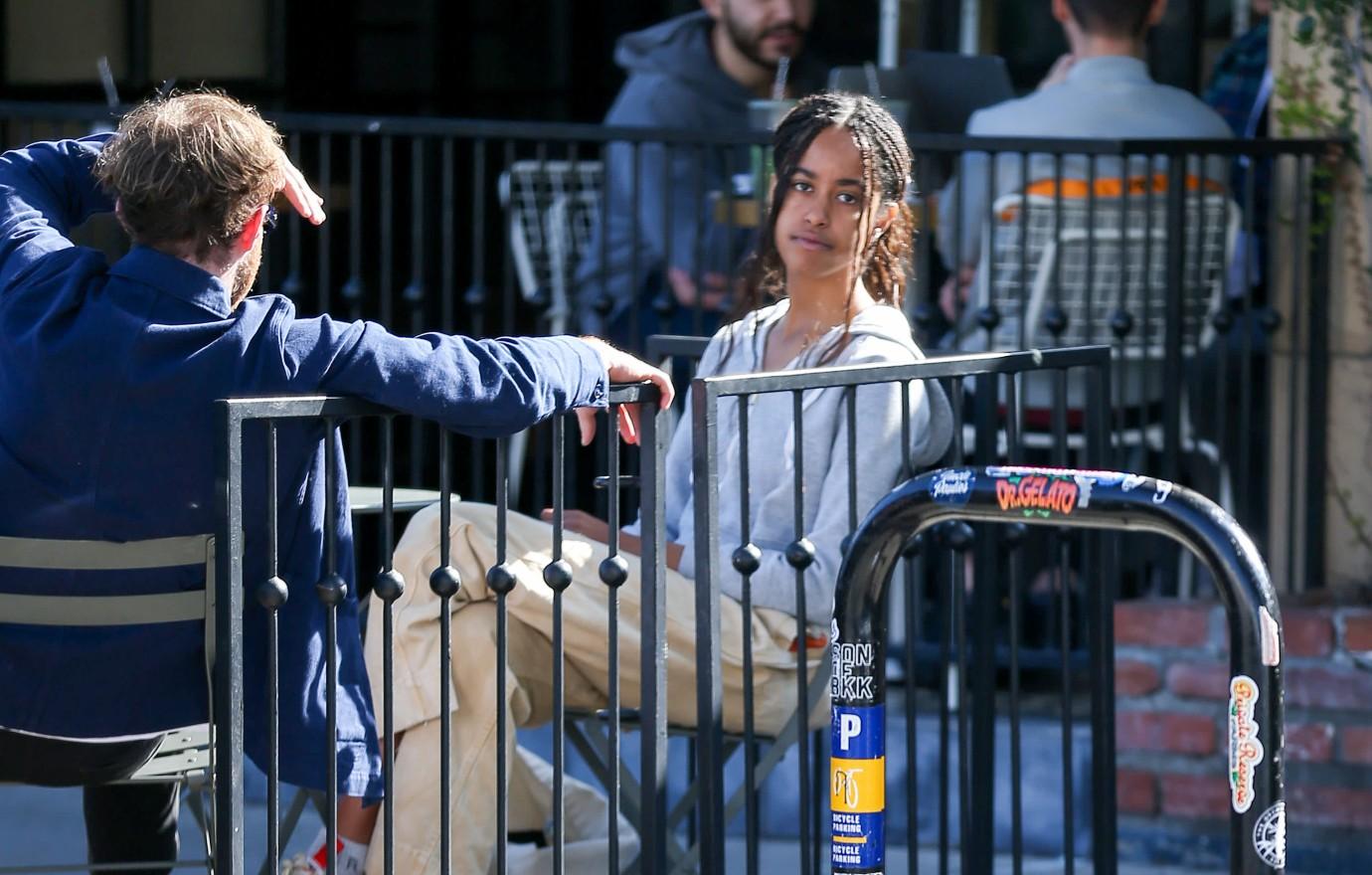 Meanwhile, during the week, Obama is hard at work as a screenwriter on Donald Glover's upcoming series Hive, a TV show centering around a "Beyoncé-like figure."
The Emmy winner, 38, has been impressed by her talent so far. "I feel like she's just somebody who's gonna have really good things coming soon. Her writing style is great," he insisted of Obama. "She's just an amazingly talented person. She's really focused, and she's working really hard."
Article continues below advertisement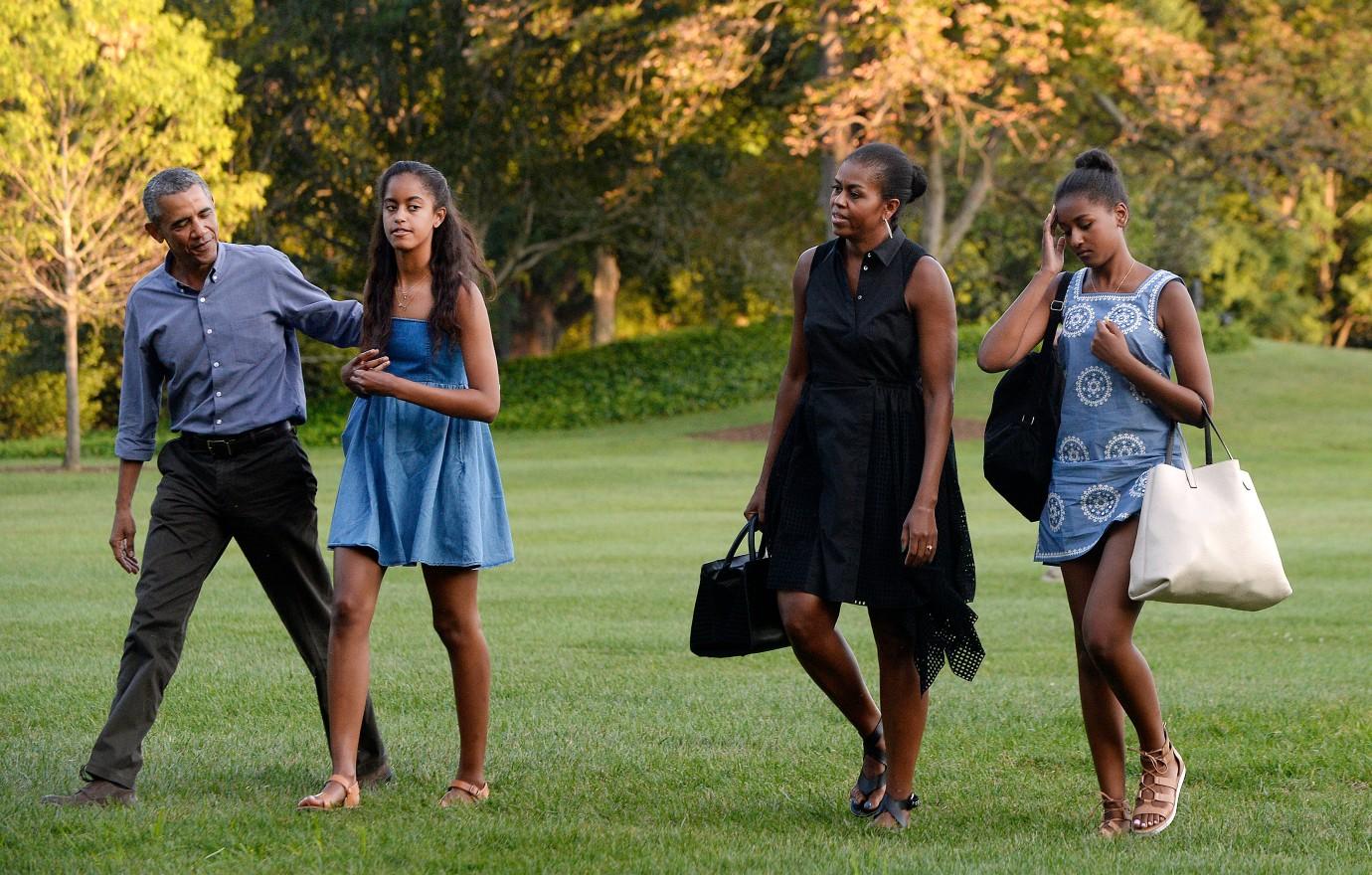 Article continues below advertisement
"First of all, them as teenagers, having secret service guys follow them when they were going out on dates, I think has probably shut down their interest in public service," he quipped to James Corden last year. "They still have PTSD from guys talking into their wrist microphones and glasses as they try to go to a music concert."
That being said, Michelle insisted the ladies were never spoiled despite their family's status.
"I mean, they wouldn't always be in that bubble of the White House, so they had to learn to make their beds. They had to learn to drive. They had to learn how to be compassionate, independent, responsible people so that they entered the world as responsible, compassionate, capable people," the mom-of-two previously explained. "And I think they are amazing young women because of that."