PHOTOS
Yeehaw!
Margot Robbie & Ryan Gosling Don Cowboy Hats And Western-Inspired Costumes While Filming 'Barbie' Movie — See Photos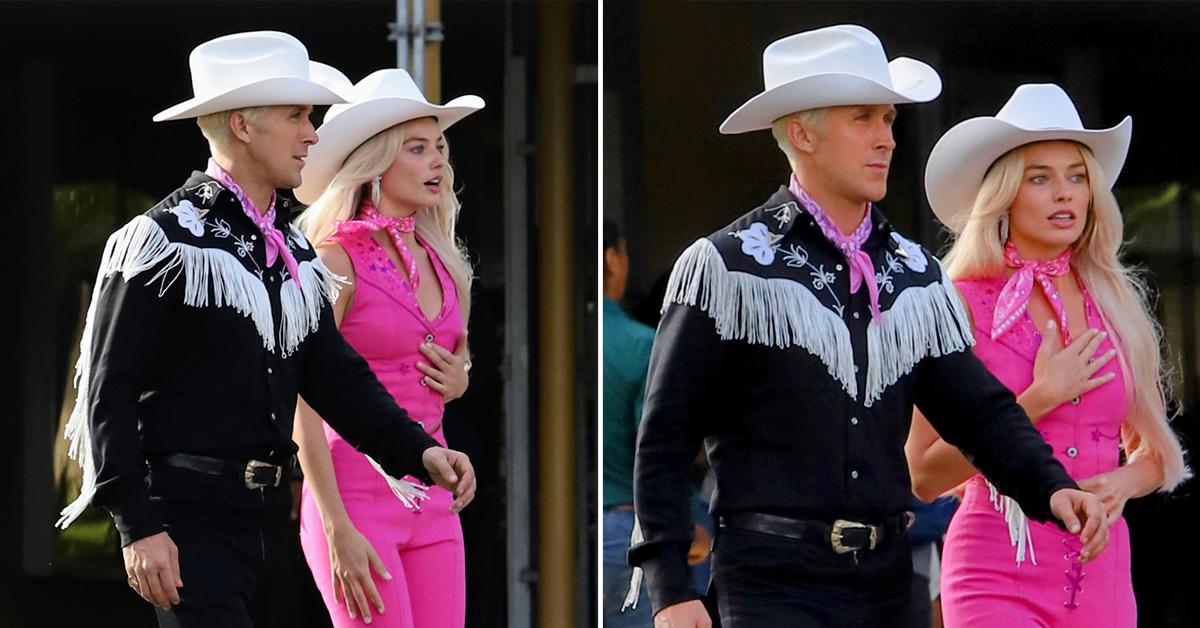 She's a Barbie girl living in a Barbie world!
Earlier this week, fans caught another behind-the-scenes glimpse at Greta Gerwig's upcoming Barbie movie as Margot Robbie, the actress portraying the film's eponymous doll, and co-star Ryan Gosling, who plays Ken, were spotted on set in Los Angeles on Wednesday, June 22.
The pair were sporting matching, western-inspired costumes perfect for their Mattel characters.
Scroll down to see the twosome in costume!
Article continues below advertisement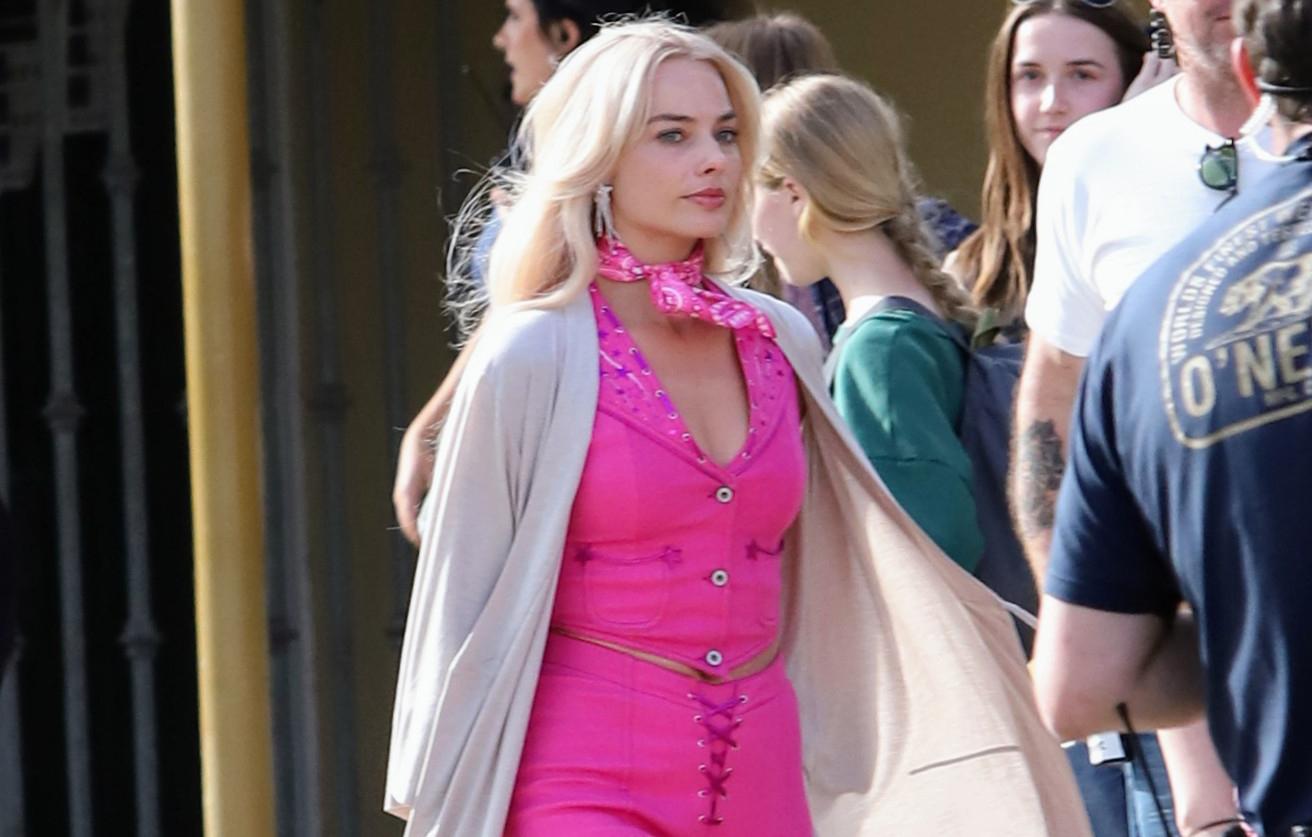 Robbie rocked a monochrome hot pink set with star details, consisting of a fitted vest with silver buttons and a pair of flared, lace-up, disco pants. She completed the costume with a pair of dangly silver earrings, a pink bandana tied around her neck, as well as a white cowboy hat and matching boots.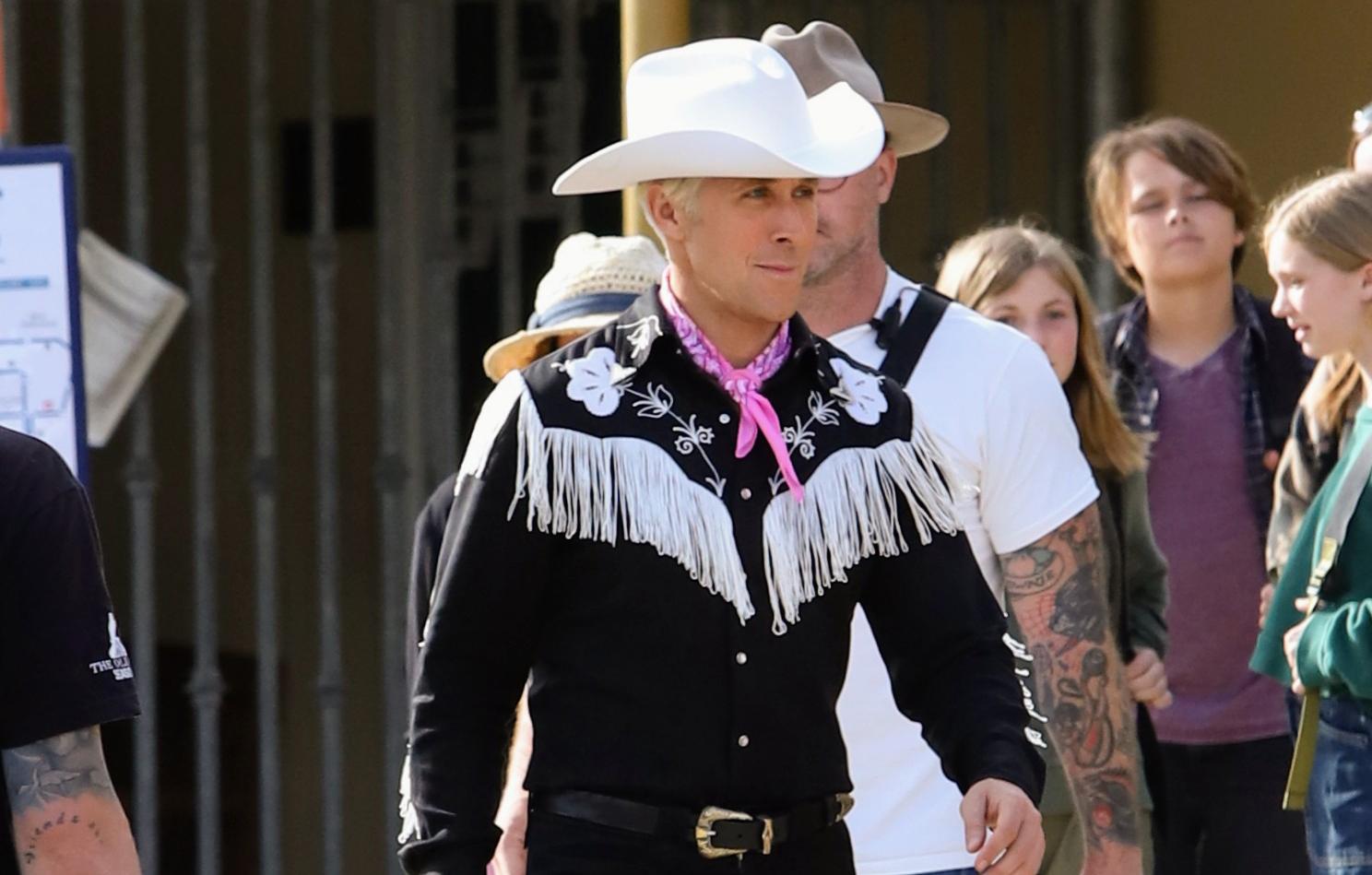 Gosling sported similar western accessories, donning a carnation-colored bandana as well as a white cowboy hat and pair of boots, though his Ken attire was much more subdued than Robbie's. The actor stepped out in a monochrome black look, featuring a long-sleeved shirt with white fringe detailing and embroidered flowers in addition to black trousers held up by a black belt with a large buckle.
This isn't the first time the pair have been spotted while dressed for their Mattel-inspired roles.
Just last week, Warner Bros. Pictures, the studio behind the flick, offered a first look at Gosling's character, sharing a photo depicting the actor sporting bleached blonde hair, an ab-bearing denim vest and matching blue jeans. The band of his underwear, which read "Ken," remained visible above his pants.
Article continues below advertisement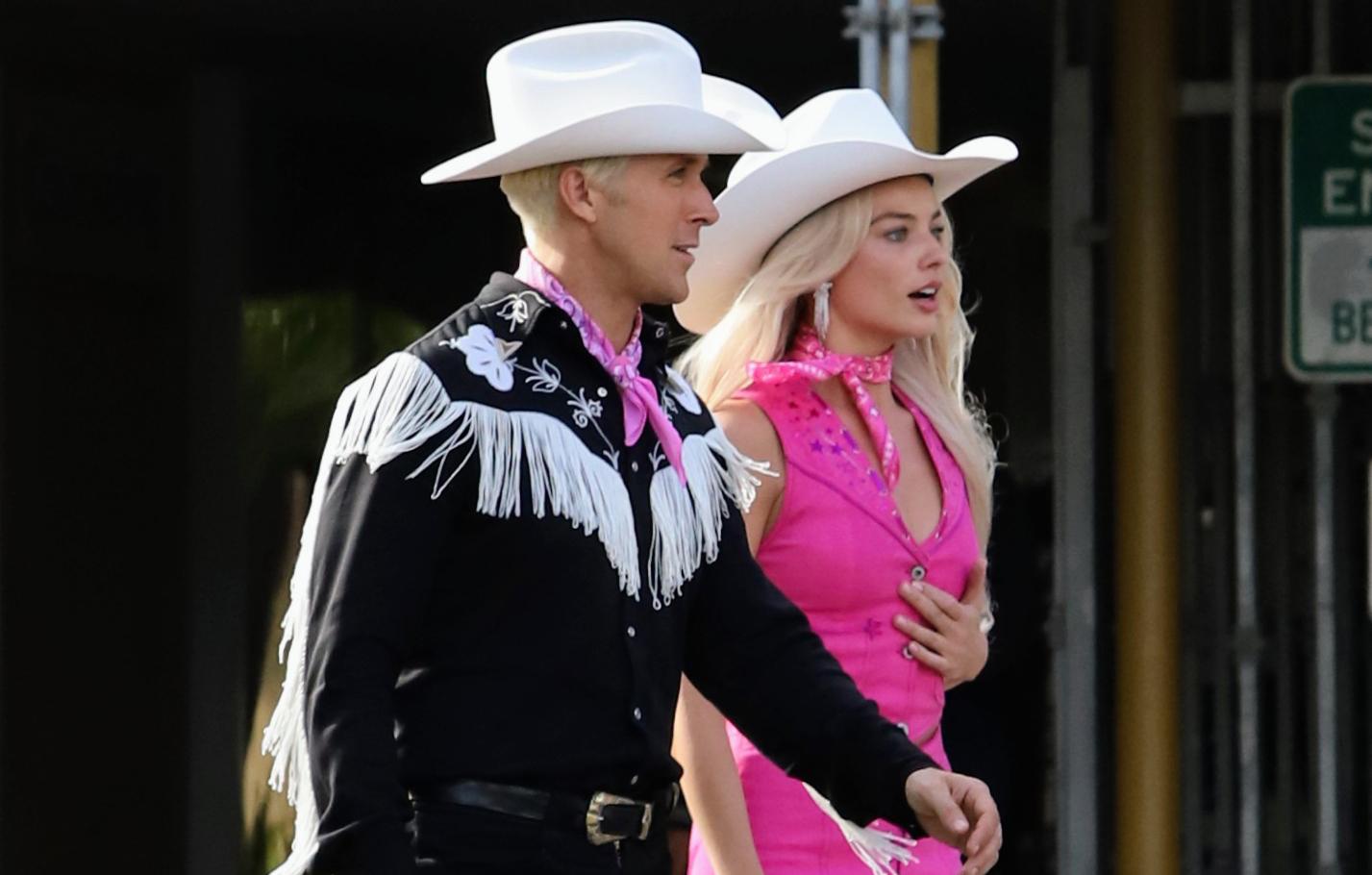 Back in April, the studio shared a photo of Robbie in her titular role, depicting the star smiling and leaning on the steering wheel of her character's iconic pink convertible. She sported a vintage-looking blue-and-white inspired halter top, accessorizing with a blue beaded bracelet and a matching polka-dotted headband sitting atop her wavy blonde locks.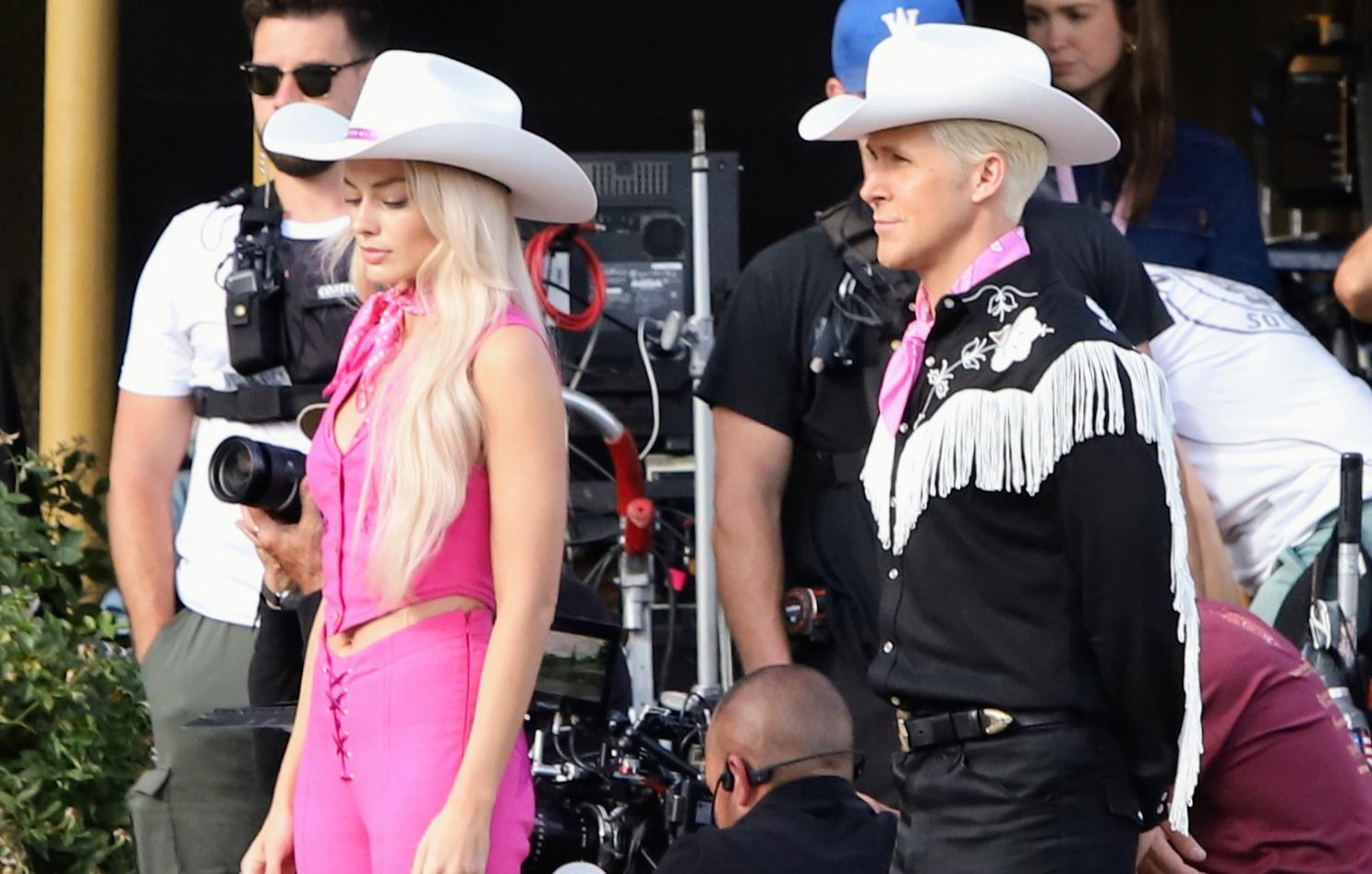 But even with these striking images already painting a picture of the film, Robbie said it's important that audiences approach the flick with an open mind.
"People generally hear Barbie and think, 'I know what that movie is going to be,'" the actress told British Vogue last August. "And then they hear that Greta Gerwig is writing and directing it, and they're like, 'Oh, well, maybe I don't.'"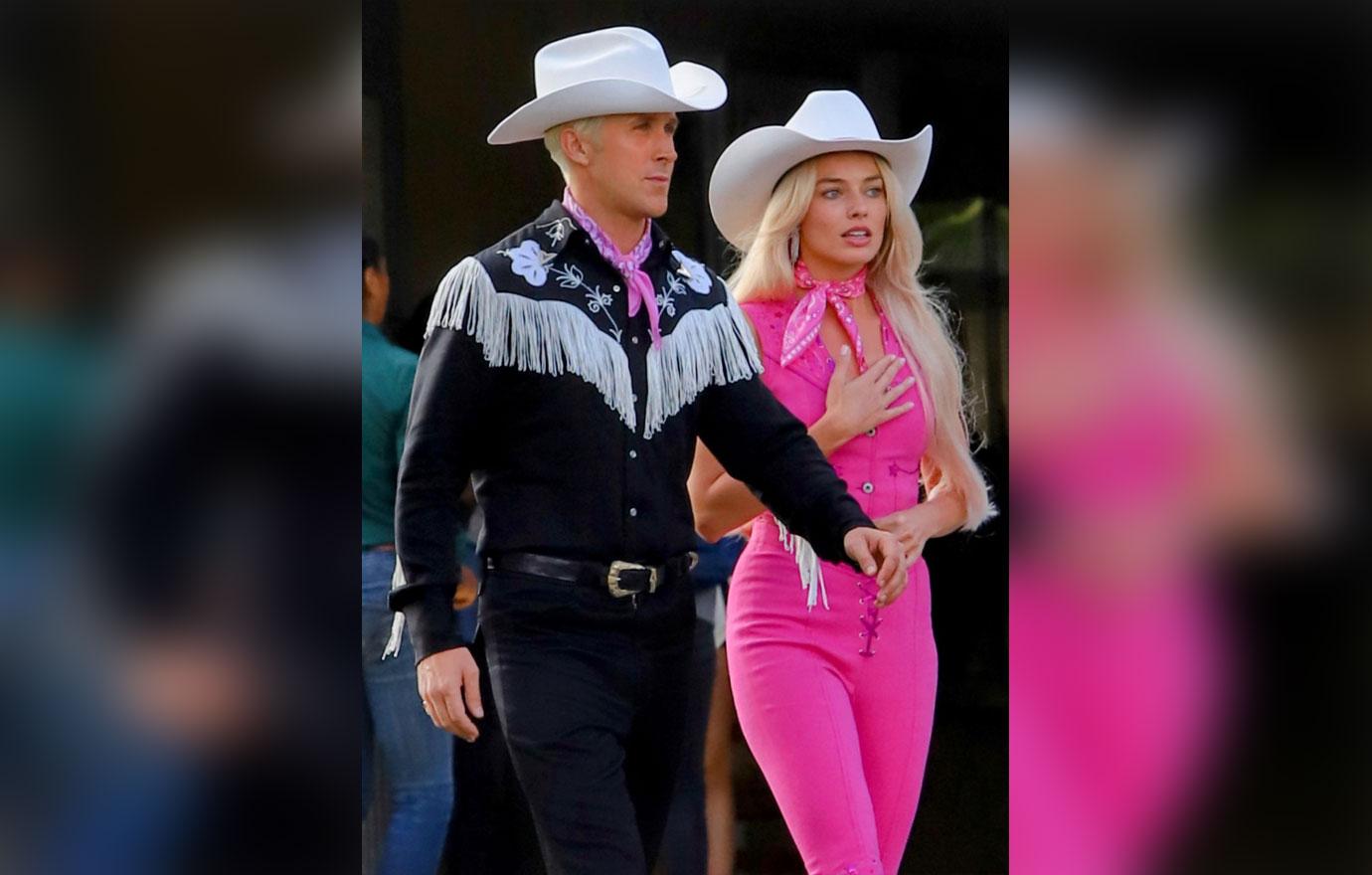 Fans can find out what exactly the film has in store when Barbie hits theaters on July 21, 2023.