NEWS
Mary Trump Declares Leslie Stahl's '60 Minutes' Interview With Marjorie Taylor Greene Is A 'One-Off Atrocity'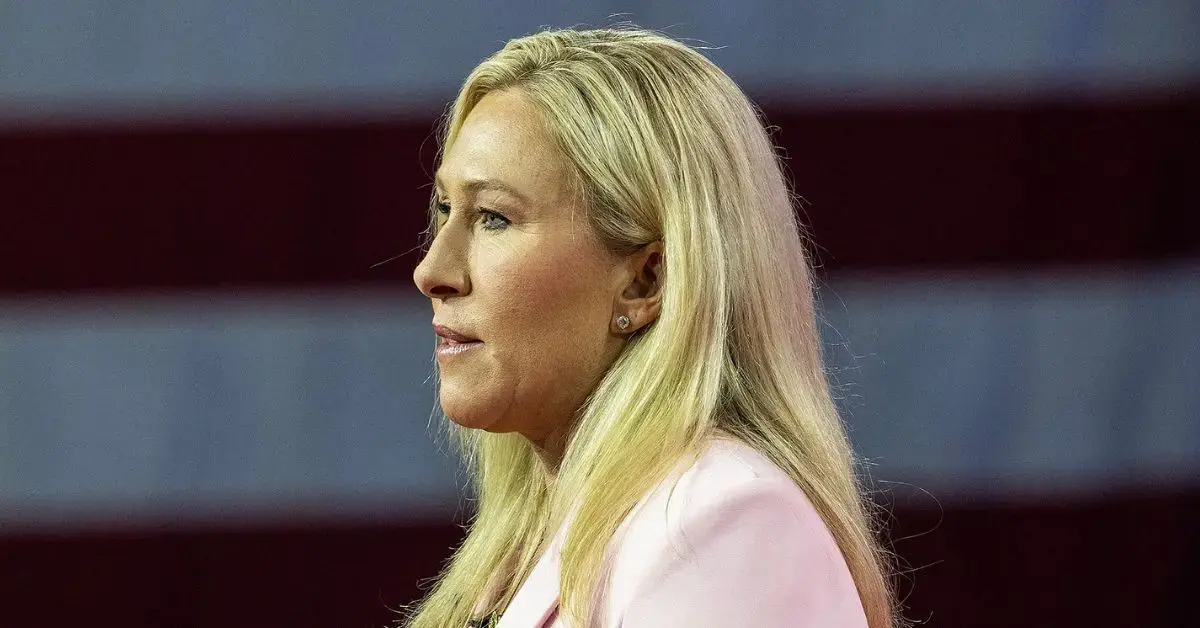 Donald Trump's niece Mary Trump is angered after Leslie Stahl interviewed controversial figure Marjorie Taylor Greene for 60 Minutes.
Article continues below advertisement
"Leslie Stahl's interview isn't a one-off atrocity. It's just one symptom of the media turning a blind eye to fascism," she began via Twitter on Sunday, April 2. "In just the last two weeks alone, the mainstream media have refused to recognize the threat posed by the Republican party and its de facto leader, Donald Trump. First, they based an entire week of reporting and analysis on Donald's social media post that falsely claimed he was going to be arrested on March 21."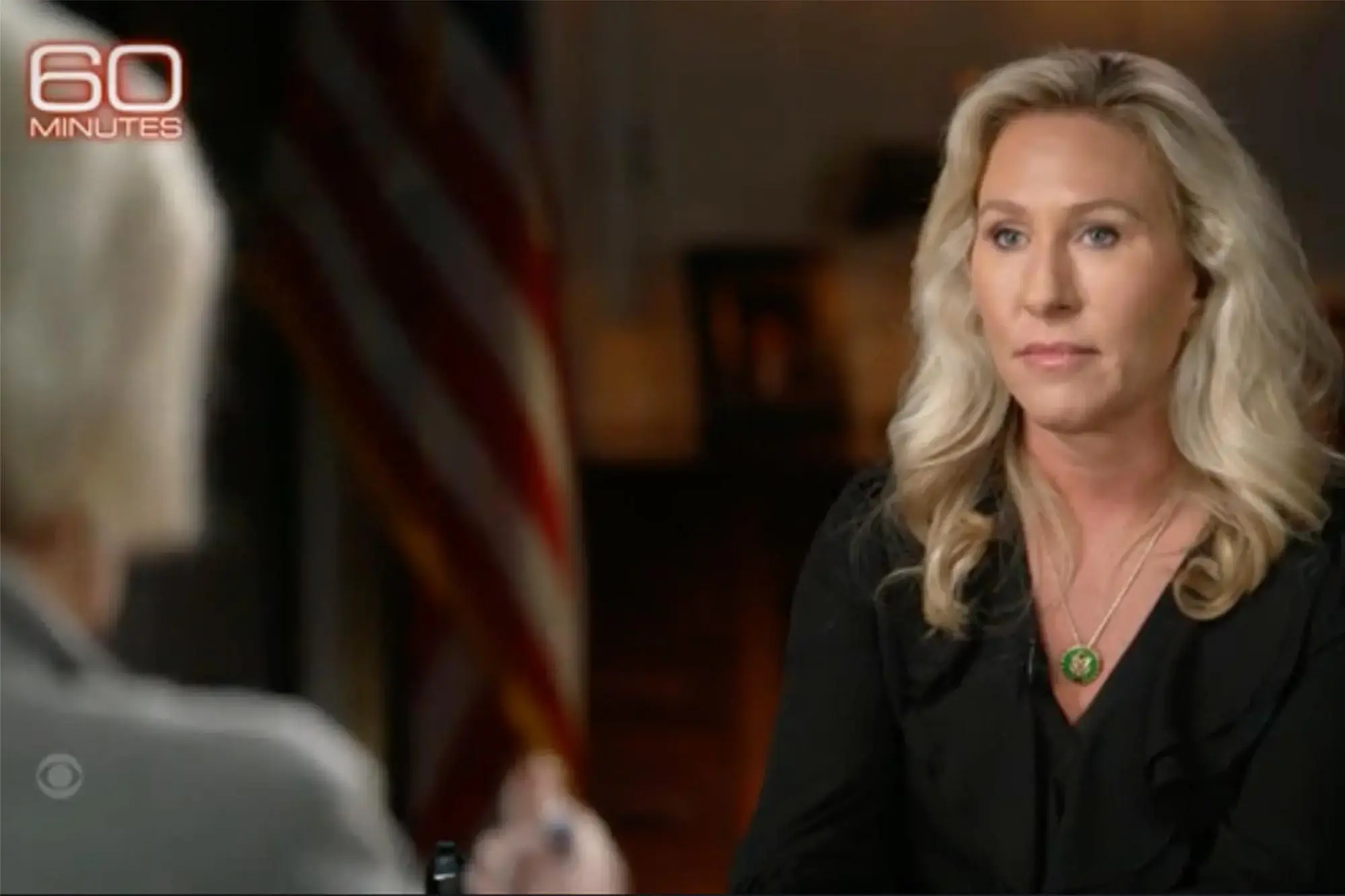 Article continues below advertisement
She continued, "Then, 60 Minutes made the confounding decision to give a platform to insurrectionist and fascist Marjorie Taylor Greene. The Republican Party has fallen in line behind Donald and, now that indictments against him have been announced, they will stop at nothing to undermine the American people's faith in the rule of law. Donald's attacks on social media against NY DA Alvin Bragg have already resulted in an avalanche of death threats. But just as they did in 2016, the media keep giving Donald millions of dollars worth of air time. It's time for the media to take sides — democracy or fascism. It shouldn't be that f******* hard."
Taylor Greene, who has made numerous offensive comments over the years, doubled down after saying Democrats are "the party of pedophiles."
"They support grooming children," Taylor Greene, 48, stated without any evidence. "Democrats support — even Joe Biden the president himself — support children being sexualized and having transgender surgeries. Sexualizing children is what pedophiles do to children."
MORE ON:
Marjorie Taylor Greene
Article continues below advertisement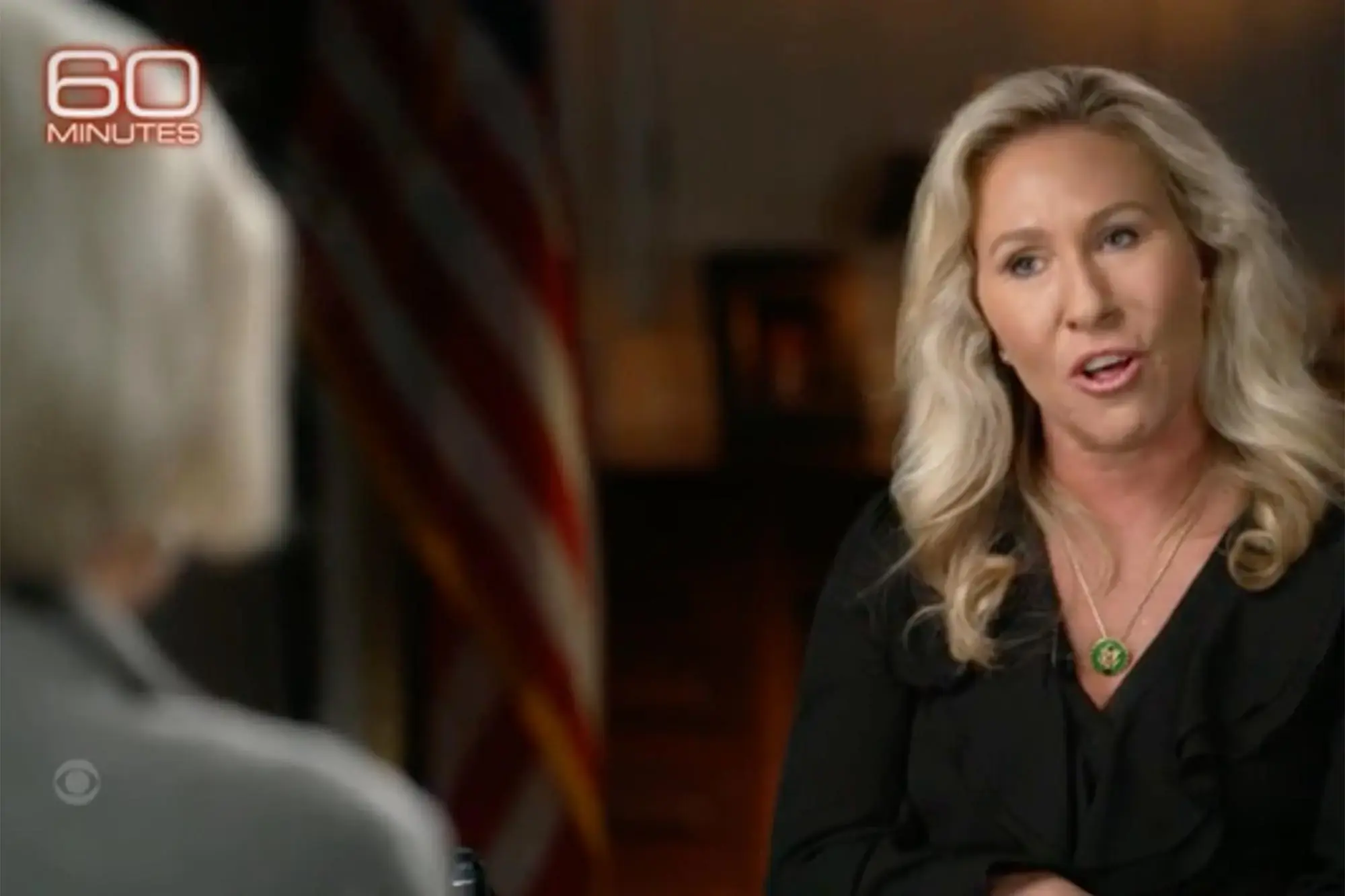 Article continues below advertisement
Never miss a story — sign up for the OK! newsletter to stay up-to-date on the best of what OK! has to offer. It's gossip too good to wait for!
Trump wasn't the only critic of Stahl, as several people voiced their opinion on social media.
"Stahl interviewed Greene as if she were just another someone unusual member of Congress with some out-there ideas," one person wrote. "Showed MTG some of her worst stuff, and MTG just waved it away, and Stahl let it all slide."
"Don't get me wrong: I respect Leslie Stahl. But that interview she just did with Marjorie Taylor Greene was truly terrible," Victor Shi added. "Little to no pushback. She let MTG get away with lie after lie."