NEWS
Roar!
Massive Bear Spotted Wandering Around Naples, Florida — Watch The Video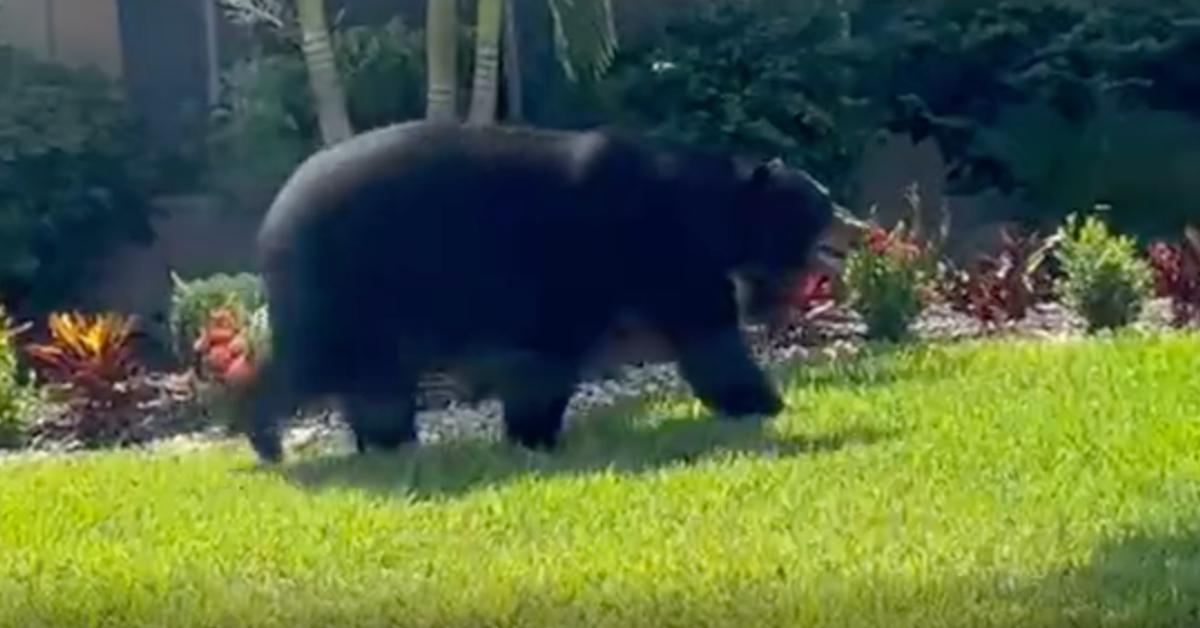 There's something you don't see every day! A massive bear was spotted walking around Naples, Fla., in mid-June.
Twitter user Jimmy Ritchie uploaded a video of the animal just wandering around the community. The bear roamed through different yards, but he didn't seem to interact with any humans.
"In the community to the North of Milano today. This bear was massive!!" Ritchie tweeted.
Article continues below advertisement
In the clip, Ritchie is heard talking to the bear. "Maybe he's going to our house," he quipped. "Oh my God. Hey, buddy. He is fine. Look, there is no soliciting around here, so you probably have to head back home. Is there anybody you wanted to see around here? Is there an address you're going to? Do you have a guest pass?"
Of course, people couldn't believe their eyes. One person wrote, "I hope it gets back home safely. They are so amazing. Stay safe everyone," while another added, "WOW! One of the biggest bears in Southwest Florida I've ever seen."
Article continues below advertisement
Article continues below advertisement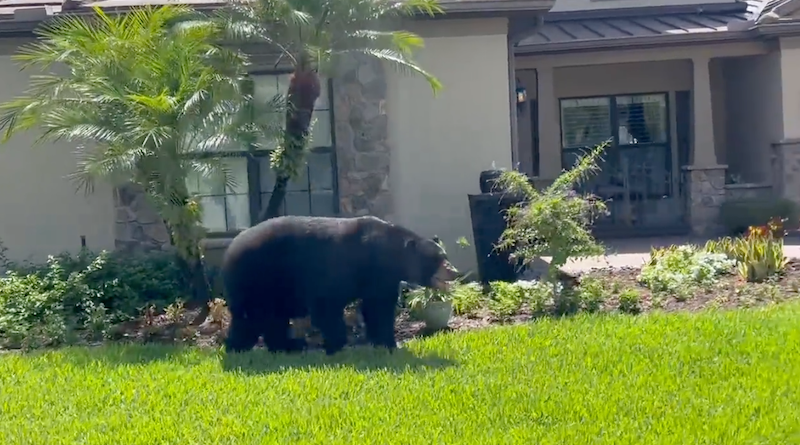 Fortunately, it looked like the bear stayed put and didn't hurt anyone, but resident Vanessa Walker told WINK News in Fort Myers that she was shocked to see the bear in the first place. "We were just pulling in from church from First Naples, and all of a sudden, I just look and this huge bear is coming out from between two houses. It was humongous. I immediately knew it was a bear, and it was not stopping," she said.
Meanwhile, Elvis Gooden Sr., general manager of the local golf facility, The Club at the Strand, said, "That size bear I would expect to see at the zoo, not roaming our community, especially during the daytime."
Article continues below advertisement
Bears have been spotted in this area before, but this appears to be one of the biggest so far. According to National Geographic, the American black bear is the most common.