Did Prince Harry & Meghan Markle Make Tone Deaf Mistake By Naming Daughter Lilibet? Why The Public Is Divided On Their Controversial Choice
Talk about a royal conundrum. While all eyes were on the exciting arrival of Prince Harry and Meghan Markle's second child, daughter Lilibet "Lili" Diana Mountbatten-Windsor, people around the world were quick to question the couple's choice of name for their little one.
Article continues below advertisement
After much speculation about the name of the newest royal, the Duke and Duchess of Sussex chose to honor both Harry's late mother, Princess Diana, and Her Majesty, Queen Elizabeth II — the name Lilibet is the 95-year-old's family nickname.
Article continues below advertisement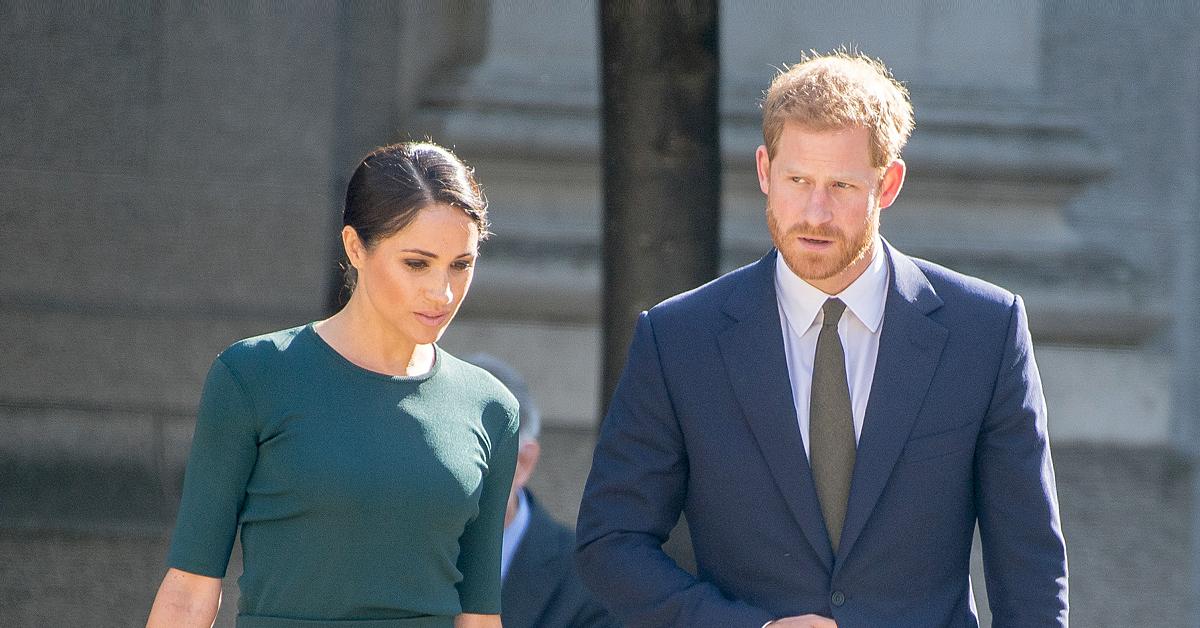 As OK! reported, the nickname came about because the Queen was too young to pronounce her own name, calling herself "Lilibet" instead. Her parents and grandparents also took up the nickname, with family, close friends and Philip calling her by the moniker. And while the existence of the name is not a secret, many royal fans and experts felt it was not appropriate to give the name to the Queen's great-grandchild.
Article continues below advertisement
"I don't think it's a good idea — I think it's quite rude to Her Majesty Her Queen. It was a very private nickname from her husband who hasn't been dead for very long," royal biographer Angela Levin said of the Duke of Edinburgh, who died at 99 years old in April.
Article continues below advertisement
Piers Morgan — who stormed off his former talk show, Good Morning Britain, in April after his cohost accused him of constantly trashing Meghan — said their choice of name was "quite ironic." He pointed out that Harry and Meghan chose to honor Her Majesty after they have repeatedly made multiple shocking and brutal claims about what goes on behind palace doors.
"You have this couple who have been trashing the royal family and the monarchy for the last few weeks and they have named the baby after the Queen," Morgan said while appearing on Australia's Today show, per Daily Mail.
Article continues below advertisement
Her Majesty's biographer Sally Bedell Smith claimed Harry asked his grandmother for her blessing to use the name; however, Bedell Smith felt the Queen had no choice but to say yes.
Article continues below advertisement
"In today's tense climate, when everyone is walking on eggshells with Harry and Meghan, I can't imagine that the Queen had any choice but to accept the name they presented to her, even if she felt — as would be completely understandable — that it breaches her privacy with a suggestion of inappropriate intimacy," the biographer suggested to Vanity Fair.
Meanwhile, Harry and Meghan's daughter wasn't the first young royal to be named after the monarch. Prince William and Kate Middleton named their daughter Charlotte Elizabeth Diana Mountbatten-Windsor, with her middle name honoring the Queen.
Article continues below advertisement
However, there is an undeniable difference in the couples' choice of names, as Harry and Meghan — who also share two-year-old son Archie — chose a name that was very intimate to the Queen's relationship with her late husband.
OK! reported that Harry, 36, and Meghan, 39, welcomed Lilibet on Friday, June 4, at Santa Barbara Cottage Hospital in Santa Barbara, Calif. Regardless of what the royals really think about the choice of name, Queen Elizabeth II released a statement on behalf of herself, Prince Charles, Duchess Camilla, William and Kate to express their "deilght" over Lilibet's arrival.