ROYALS
'He's Playing The Victim': Harsh Royal Experts Condemn Prince Harry's Candid Podcast Interview With Dax Shepard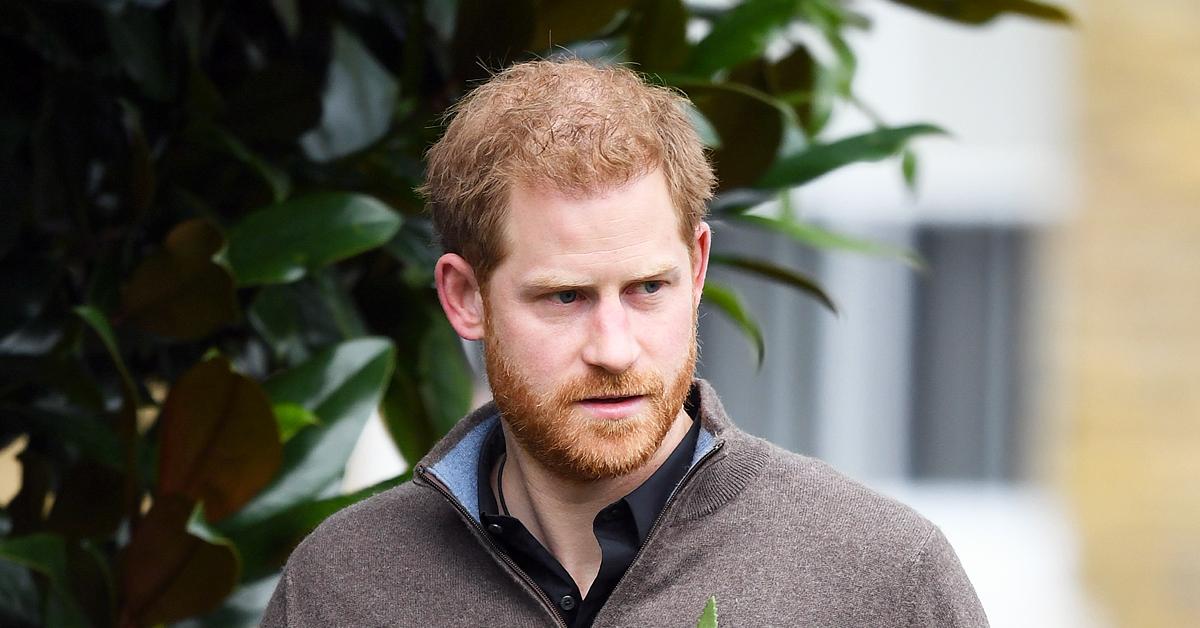 Article continues below advertisement
While appearing on Dax Shepard's "Armchair Expert" podcast, the emotionally intelligent royal opened up about his mental health struggles, his decision to seek help by attending therapy with the encouragement of his wife, Meghan Markle, and how he struggled within the confines of the royal family.
"Look at what it did to my mom, [Princess Diana]. How am I ever going to settle down and have a wife and a family when I know it's going to happen? Because I have seen behind the curtain, I have seen the business model. I know how this operation runs and how it works. I don't want to be part of this," the Duke of Sussex vulnerably explained on the recent episode.
Article continues below advertisement
When discussing privilege, he explained, "I truly believe you can move along the spectrum as well, wherever you were born you may start in one place but that will change over time. Wherever you are born, you may start in one place, but that will change over time."
Article continues below advertisement
While many people found the candid interview refreshing, royal experts were quick to scrutinize Harry's honest remarks. Angela Levin, author of Harry: A Biography of a Prince, made some biting tidbits via her Twitter about the podcast interview.
"Harry's the victim again on Dax Shepard's podcast. Reveals he and Meg pretended not to know each other in a supermarket and that although he was born into privilege now believes 'you may start in one place but you can change in time.' So his 16-bathroom home isn't privilege," the writer harshly tweeted.
Article continues below advertisement
Levin continued to slam the red-headed royal. In a follow-up tweet, she wrote, "Harry is suffering from 'genetic pain, YET he's got Meghan, a child, countless ways to earn money YET he keeps on cruelly complaining about his family while demanding their money and to keep his titles. So much moaning for a rich boy."
Article continues below advertisement
Article continues below advertisement
The Duke of Sussex, who shares son Archie, 2, with wife Meghan — and has a baby girl on the way — also discussed parenting with the longtime podcast host, who shares daughters Lincoln, 8, and Delta, 6, with wife Kristen Bell. The Duke explained that he takes a much different approach to parenting than his father Prince Charles did with him.
"As parents we should do the most we can to say, 'That happened to me, I am going to make sure that doesn't happen to you.' It's really hard to do, but for me, it comes down to awareness," he said. "I never saw it, I never knew about it, and then suddenly I decided to piece it all together and go, 'OK, this is where [Prince Charles] went to school, this is what happened, I know this bit about his life, I also know that is connected to his parents.' So, that means he is treating me the way he was treated, which means how can I change that for my own kids?"
Article continues below advertisement
The British press had a field day with that comment in particular, with journalist Robert Jobson unapologetically saying, "How many more times are we going to hear about poor Prince Harry's upbringing and the impact on his mental well being? Charles, I am sure, did his very best for both his sons. It is not fair or healthy for LA 'Haz' to keep blaming his dad for all his woes."
Harry and Meghan's not-so number one fan Piers Morgan naturally chimed in, proclaiming: "For a guy who craves privacy, Prince Harry sure is yapping a lot about his private life..."
Article continues below advertisement
The entertainment personality even took a harsher tone by asking, "How many more times is this spoiled brat going to publicly trash the Dad who's bankrolled him his entire life?"
While Prince Harry continues to become more open and honest, it's safe to say that his new attitude is not going to sit well with those close to the monarchy.