ROYALS
Meghan Markle & Prince Harry's Presence At The Jubilee Was 'Problematic' For The Royals, Insists Author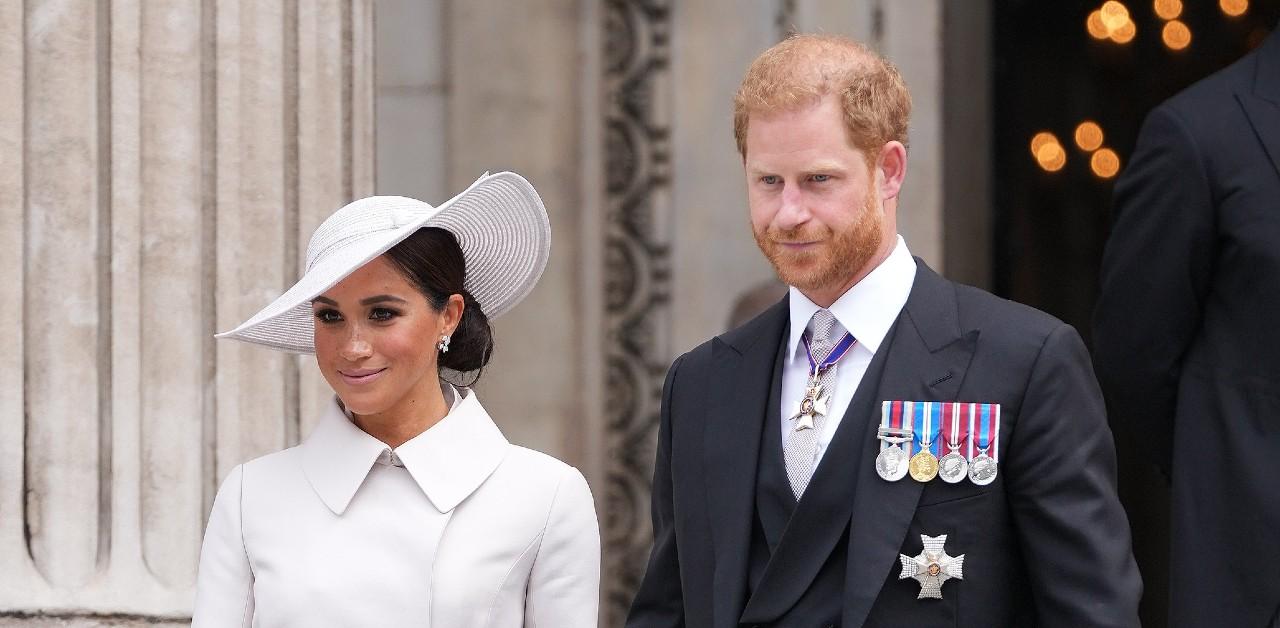 It should have been a joyous occasion when Prince Harry, Meghan Markle and their two kids came to the U.K. for Queen Elizabeth's Platinum Jubilee, but royal biographer Duncan Larcombe believes the family-of-four's presence put a bit of a damper on the celebration.
Article continues below advertisement
"I think it's great they were there, as obviously the Queen has a real soft spot for Harry," he noted in a piece for Closer. "But I think it will have been tense and cast a bit of a shadow over the whole thing for the royals."
The author believes the monarchy is most likely worried over whether the Sussexes will spill private information about the festivities in another televised sit-down or in the dad-of-two's upcoming memoir.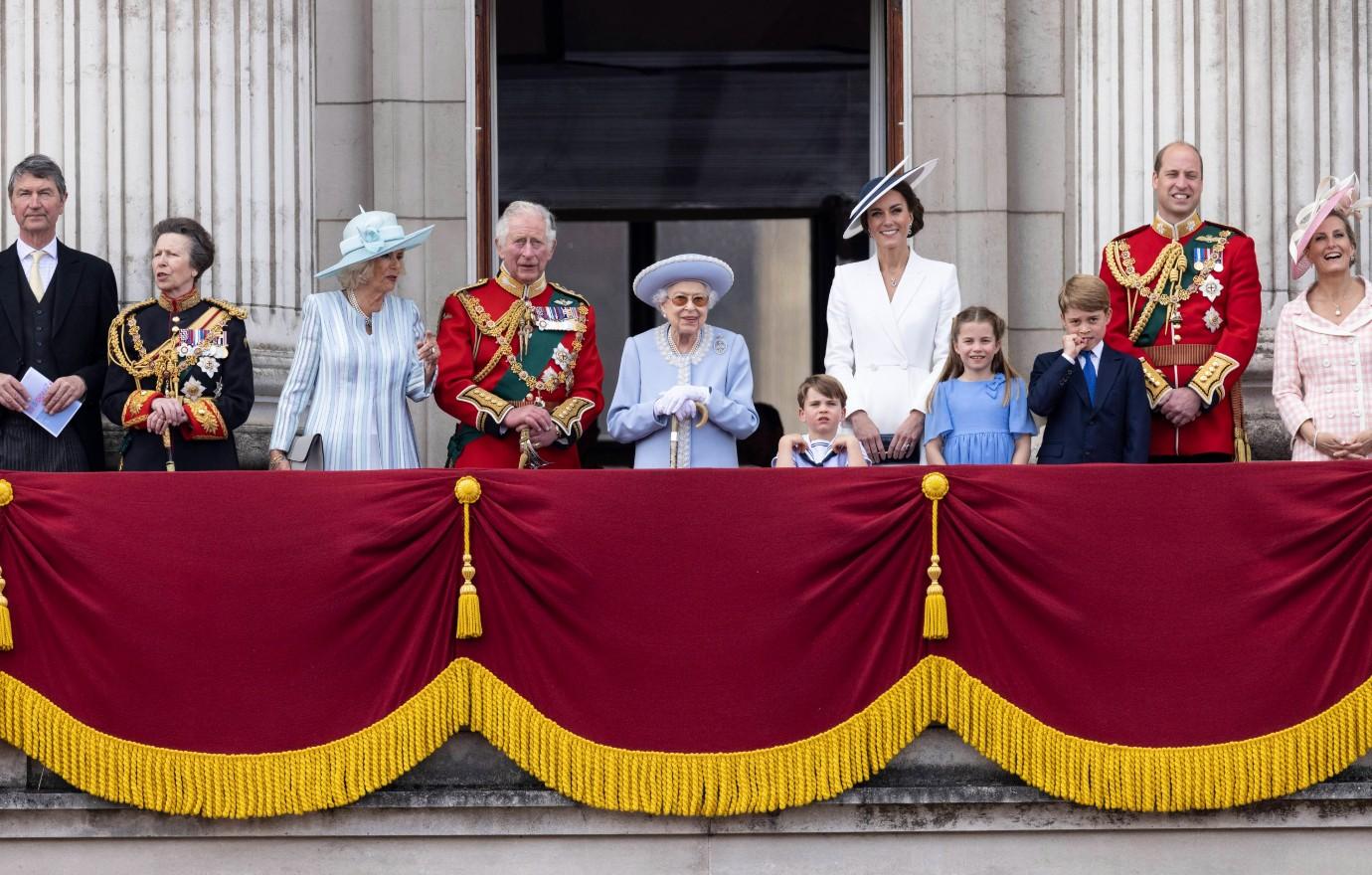 Article continues below advertisement
"The royals may have put on a united front, [but] there will, without a doubt, have been a lot of tension, awkwardness and wariness behind-the-scenes. Ultimately, Harry and Meghan's presence will have been problematic, because of the fact that there has been a huge amount of trust broken," continued the writer. "I can't imagine there will have been a great deal of interaction, or any heart-to-hearts, as the royals will wonder if anything they say may end up as a chapter in Harry's memoir, or on a future podcast."
Article continues below advertisement
Larcombe said that just being invited to the Jubilee was akin to the royals offering an "olive branch," but Harry, 37, and the 40-year-old actress' actions from here on out will determine the future of his relationship with his family.
"The test really begins now for Harry and Meghan. They have come to the U.K. and to the Jubilee and really cemented themselves as royals again – which is great for their brand and something that Spotify, Netflix and [book publisher] Penguin will be eating up," he explained. "But everything now depends on their behavior moving forward."
Article continues below advertisement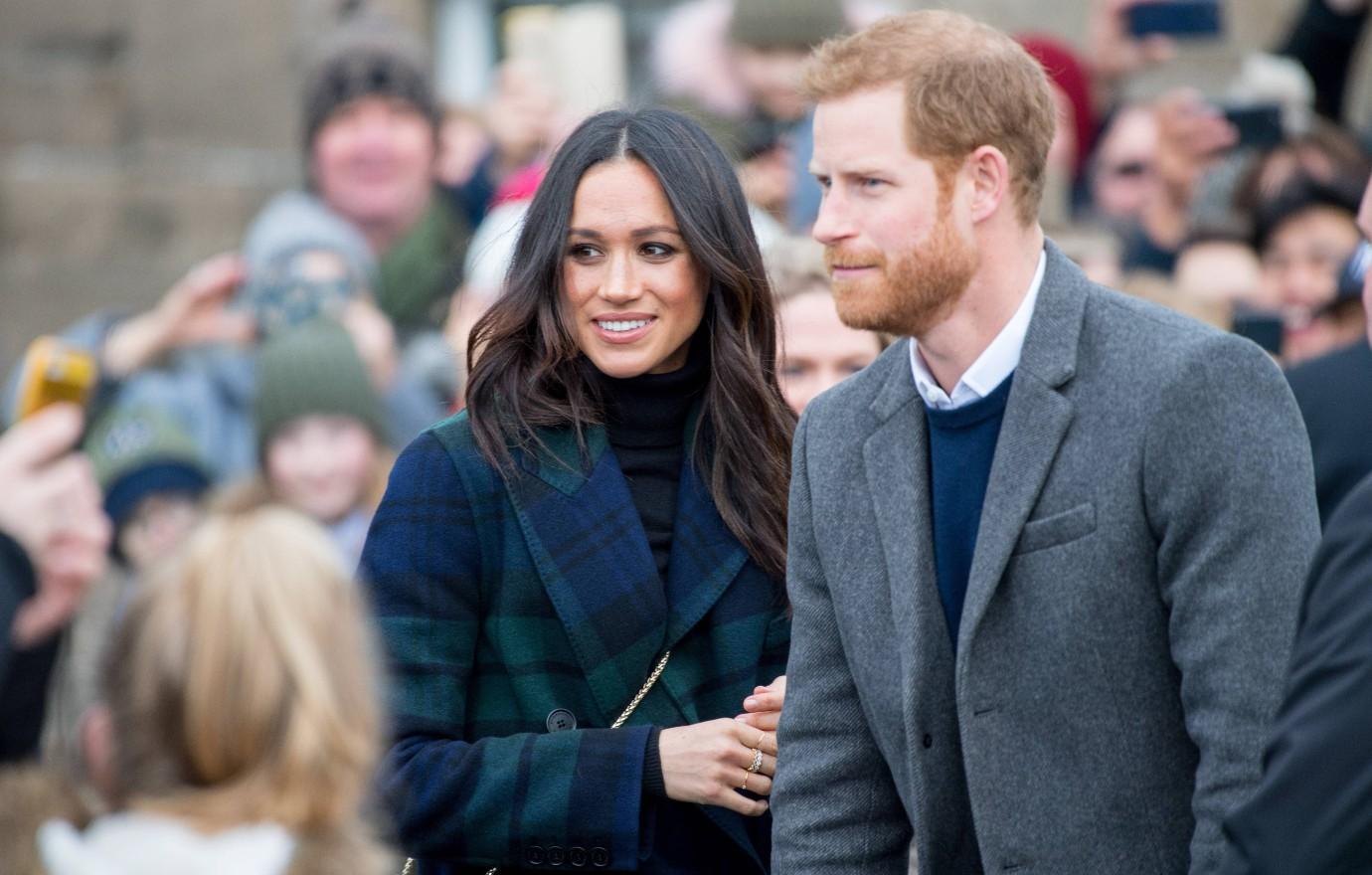 Expert Christopher Anderson revealed Harry had a private chat with his 73-year-old father, Prince Charles, during his visit, but it didn't do much to help the situation.
"I understand that it was a perfunctory meeting and that there was no real breakthrough," he told the "Royally Us" podcast. "And I have a feeling that Prince Harry definitely went there hoping for some sort of rapprochement but there were no touchy-feely vibes coming back in his direction."