NEWS
'She's Not Mysterious': Experts Weigh In On Melania Trump's Public Persona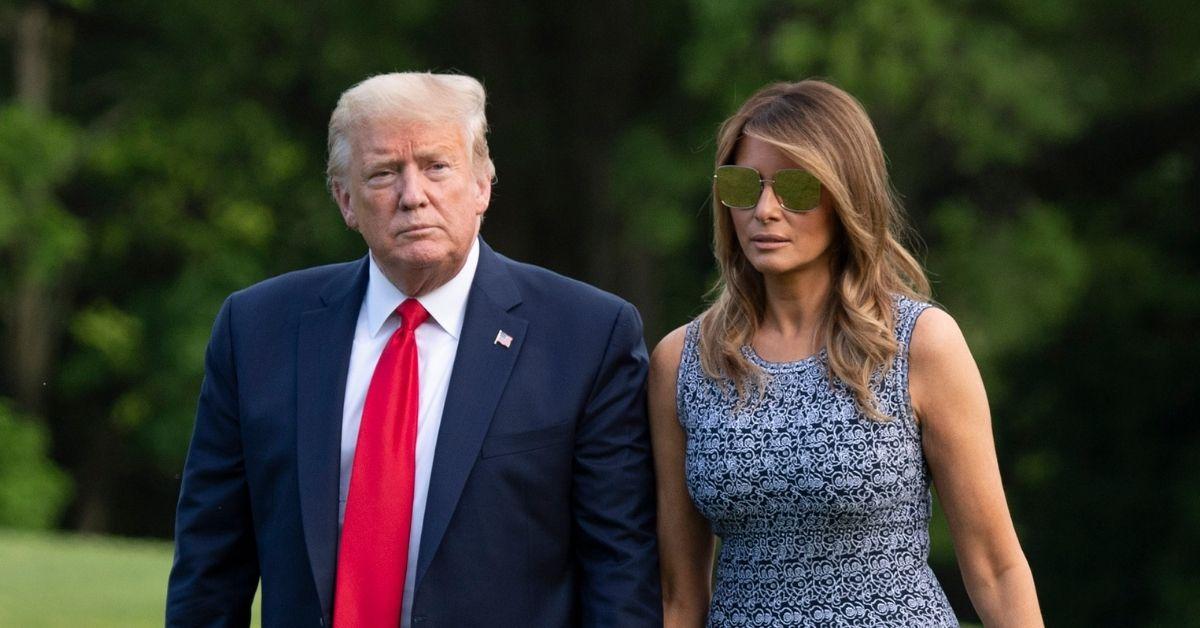 When Melania Trump was asked in 2005 if she would be with former president Donald Trump if he wasn't rich, she replied, "If I weren't beautiful, do you think he'd be with me?" But now, dodging that question appears to have a deeper meaning.
Article continues below advertisement
Stephanie Winston Wolkoff, the author of Melania and Me, said she believes the former first lady's public persona has been crafted. Experts claim that Melania is smarter than she lets on — and, while her behavior seems hard to decipher, she seems to know exactly how to play her cards.
"She is not an enigma. She is not mysterious," Wolkoff told PEOPLE. "That's why it's so important — the perception people have of her. That iron curtain around her, that slapping of [her husband's] hand, it's all part of the game. It's all part of keeping her mysterious."
Article continues below advertisement
So, when it comes to her relationship with Donald, is it true love or is it simply transactional? Tonya Reiman, author of three books on body language and human behavior, previously told OK! that the couple seems like "two individuals who are uncomfortable with each other."
Article continues below advertisement
"We consistently see Melania avoiding any touch by Trump, whether holding hands or general touching," Reiman noted.
When Melania stays quiet, it actually speaks volumes. "For a first lady, who for the past four years really didn't have a problem speaking out if her opinion was different from that of her husband, who was very vocal saying, 'I don't always agree with him, and I tell him so,' [for her to] chose those moments in American history and America's democracy to remain completely silent — I think that that will change the course of her legacy," biographer Kate Bennett said.
Article continues below advertisement
When it came to her work in the White House, Melania allegedly did not take the advice of others and wanted to do things her way. Wolkoff claimed in her book that Melania did not take expert opinion when it came to advocacy and her Be Best campaign.
Article continues below advertisement
"She had the scientific evidence-based research in her hands and her office took it, ripped it up, turned it — I don't know what they hell they turned it into," Wolkoff told PEOPLE.
Article continues below advertisement
"I said to her, 'Are you ready to take that on?' She's like, 'Yes. They're going to say it starts at home.' Just like with everything else, she didn't care because that's what she wanted to focus on," she added.
Now that her family is out of office, it may be time for Melania to make her next move. The former FLOTUS reportedly wants to do her work outside of Mar-a-Lago, which "could well be preparatory steps for explaining to Donald that she'd like to separate — she might be seeking to set up a role for herself that builds on the work she did as First Lady," family mediator Louisa Whitney told the Daily Star.
Article continues below advertisement
Whitney explained, "She might also want to be setting up an identity for herself in her own right. It can be hard I think for anyone separating to establish themselves as just that person rather than part of a couple — especially if their partner was more high profile, more outgoing or better known than them."
And she has plenty of time to prepare for her future — with or without Donald by her side. "She's young, she's 50. Donald Trump is 24 years older," expert Mary Jordan noted. "She has a big life ahead of her."