NEWS
'Blown Out The Sky': Flight MH370 'Shot Down By Missile In Military Blunder,' New Book Claims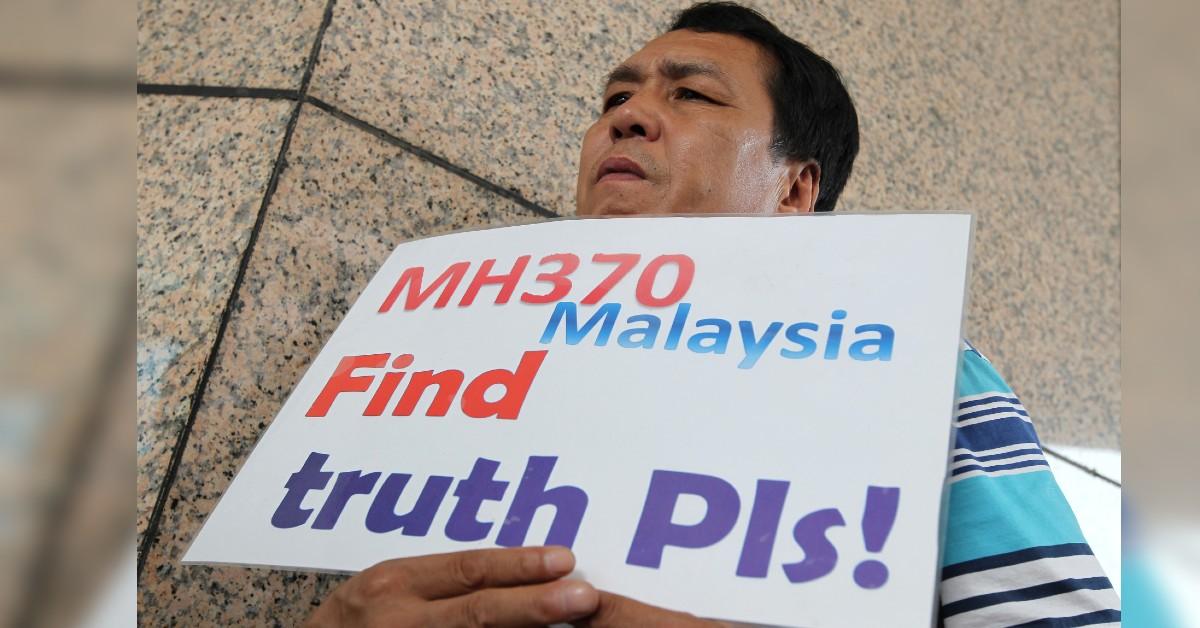 Seven years after Flight MH370 disappeared without a trace, a new investigation suggests that the Malaysian aircraft, which killed 239 people on board, may have been shot down from the sky.
On March 8, 2014, MH370 was flying from Kuala Lumpur to Beijing when the plane suddenly disappeared from the radar and plunged into the Indian Ocean.
Article continues below advertisement
While multiple investigations have brought on various assumptions to what may have happened that day, including the theory that pilot Zaharie Ahmad Shah conspired to a mass murder-suicide, investigative journalist Florence de Change begs to differ.
In her new book, The Disappearing Act: The Impossible Case of MH370, out February 4, she tells The Sun that the airplane could have very well been shot down from the sky, but she can't quite pinpoint whether it was by accident or on purpose.
LIAM NEESON SAYS HE'S 'NOT RACIST' AFTER HE ADMITTED HE WANTED TO KILL A BLACK MAN
Regardless, De Change goes on to tell the publication that the MH370 could very well have been targeted by a "fighter jet, missile or a new laser-guided weapon system being tested in the region at the time."
She described the airplane's disappearance as one of "the biggest cover-up[s] in recent times," claiming that information about the plane carrying unsupervised illicit cargo failed to be addressed by officials.
Article continues below advertisement
Transporting illegal goods was also said to have been a common problem with any flight using the MH370 aircraft.
"If what I suspect and expose in the book is correct, it would be the biggest cover-up in recent times," Change said, alleging that crew members had contacted air traffic control in Vietnam to give notice of the plane's landing, right before sending a mayday to alert that the aircraft was breaking apart.
De Change suggests that the alleged illegal cargo on the plane getting in the wrong hands upon reaching its destination in Beijing could have been another reason as to why MH370 may have been targeted.
"The plane continued to fly for another 80 minutes, until 2.40am. A new laser weapons system was being tested at the time. The shooting-down could have been a blunder or a last resort to stop the plane's special cargo from falling into the wrong hands," she said.
AMERICAN MURDER STORY: 11 TRUE CRIME SCANDALS THAT SHOCKED THE NATION
Article continues below advertisement
"Only military or intelligence sources could provide this kind of detail. The strength of my book is in the timing and the cluster of clues that prove a disaster around 2.45am in the north of Vietnam."
De Change believes that MH370 may have been a particular aircraft that had been used to carry illegal items to different countries, which became apparent to her after noticing that a heavy load of "fresh mangosteens" was boarded on every flight of MH370 for the following month.
Regularly carrying over 4 tonnes of tropical fruit to different countries seemed quite absurd to De Change.
Then there were the 2.5 tonnes of small electrical equipment from Motorola, which included everything from walkie-talkie accessories to chargers.
Article continues below advertisement
"This is a very big problem. The head of one of the biggest cargo airlines in the world said never in his life had he accepted cargo on a plane that had not been X-rayed. The reason given was that it was too bulky. How can walkie-talkies and chargers be bulky?"