PHOTOS
Mike Tyson Enjoys Family Time While Vacationing On The Beach In St. Barts: Photos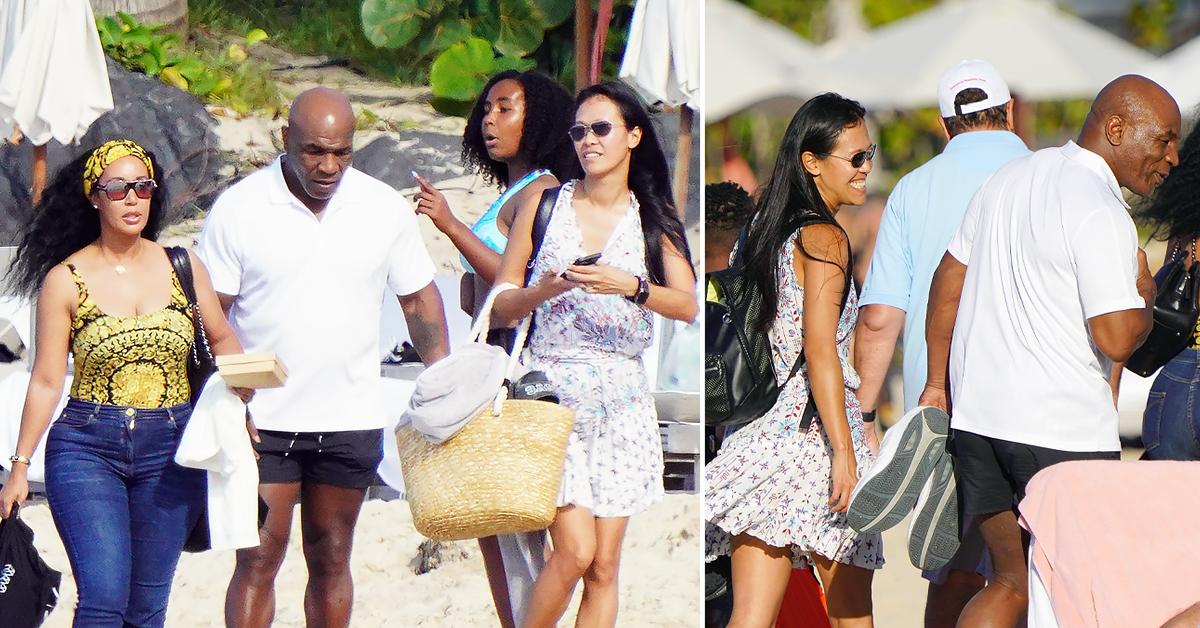 Article continues below advertisement
The renowned boxer was spotted on Tuesday, December 21, as he and his family embarked on a beach trip on the island of St. Barthélemy, also known as St. Barts, which is located in the French West Indies.
The 55-year-old heavyweight champ appears to be ringing in the holidays with his family by his side, as he was photographed with his wife, Lakiha Spencer, and their 13-year-old daughter, Milan.
Article continues below advertisement
The pair — who said their vows in 2009 — also share a 10-year-old son named Morocco. In addition, Tyson has five other children from previous relationships, including daughters Mikey, 31, Rayna, 25, and sons Amir, 24 and Miguel, 19.
His other daughter, Exodus — who he shares with ex-girlfriend Sol Xochitl — tragically passed away at only 4 years old when she was involved in a devastating accident.
Article continues below advertisement
The toddler was reportedly playing on a treadmill at her mother's home in Pheonix, Arizona, when she accidentally became entangled in a cord hanging from the machine and was later pronounced dead.
Tyson addressed the family tragedy in an interview at the time, where he confessed he was having a hard time coping with his daughter's untimely death. "I was staying in the house, depressed; it was a dark moment in my life," he revealed years ago, adding that he "was beating myself up over" the accident.
Article continues below advertisement
"I am working with dealing with it. I have spoken to a lot of people. I have become a memeber of an exclusive club no one wants to join," he continued. "I have been told the pain never stops but you get over it. I am going through a process, trying to heal. I am in denial, because I don't know how to handle it. I don't know what to do or say. I appreciate everybody who supported me."
Article continues below advertisement
Scroll through the images below to see Mike Tyson enjoying a beach day with his family: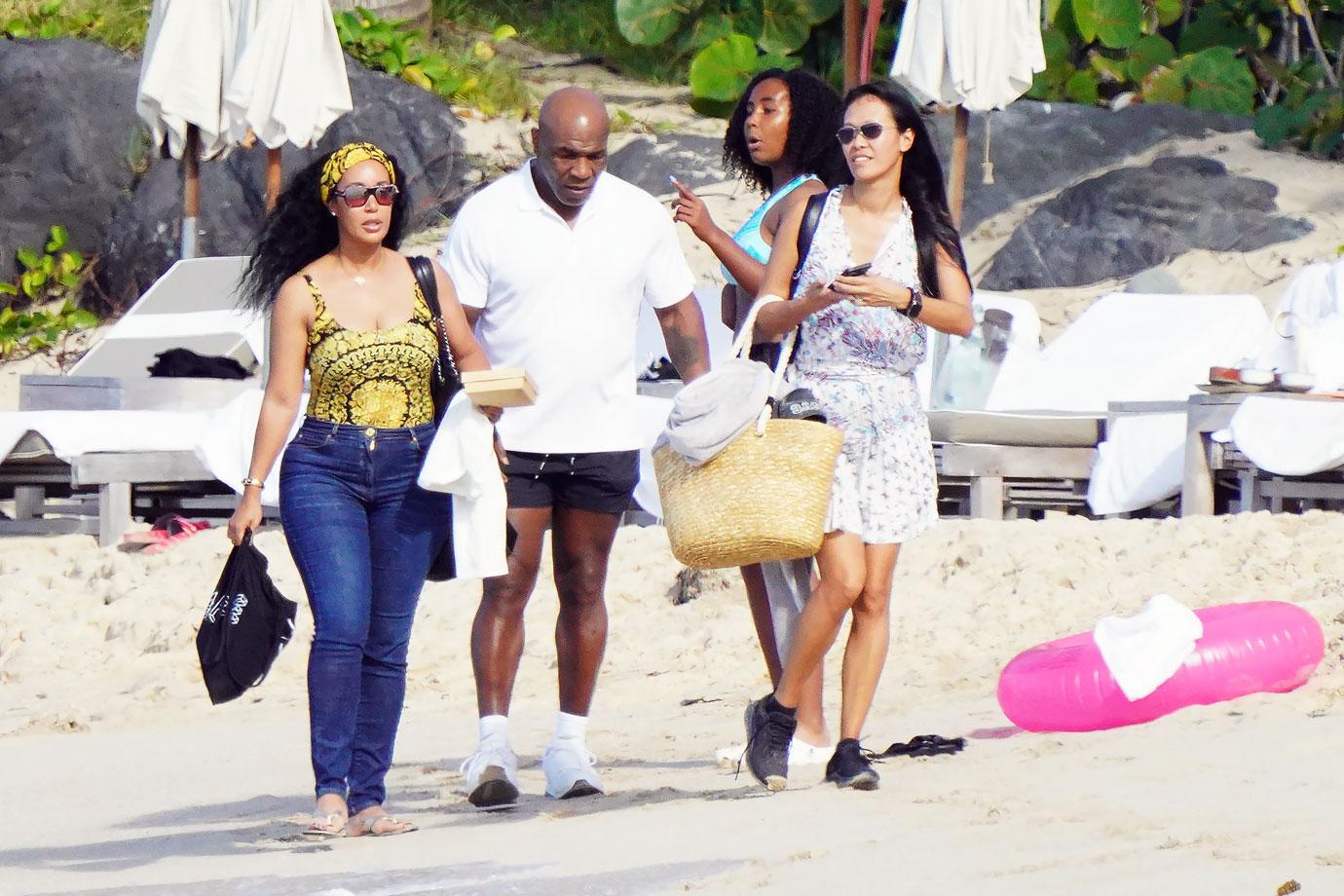 The legendary pro-boxer set out for the beach with his family to find a spot to lay their towels for the day.
Article continues below advertisement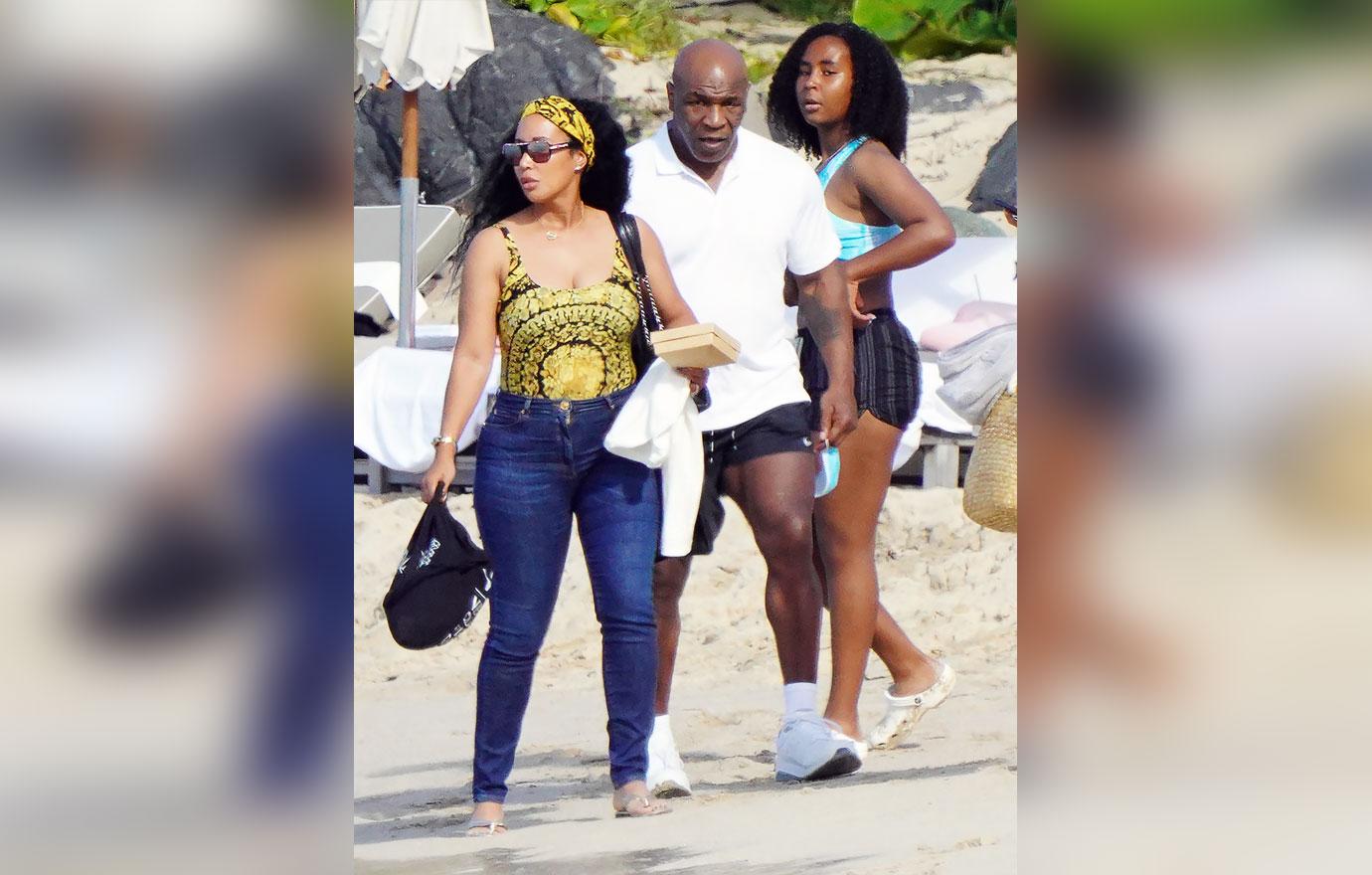 Tyson looked especially toned while wearing a white collared shirt and black shorts that showed off his ripped legs.
Article continues below advertisement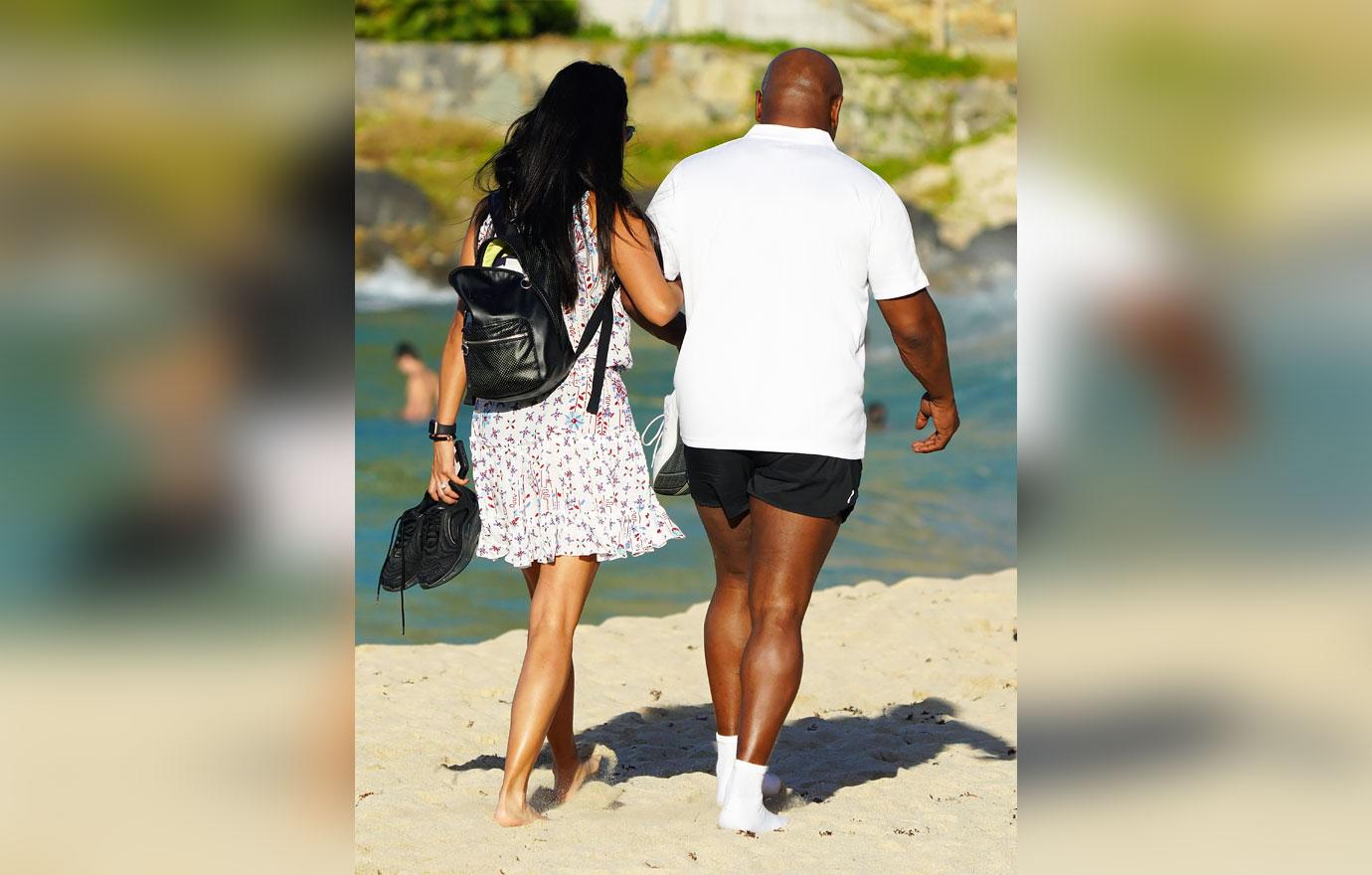 Tyson went for a beach stroll while keeping his socks on.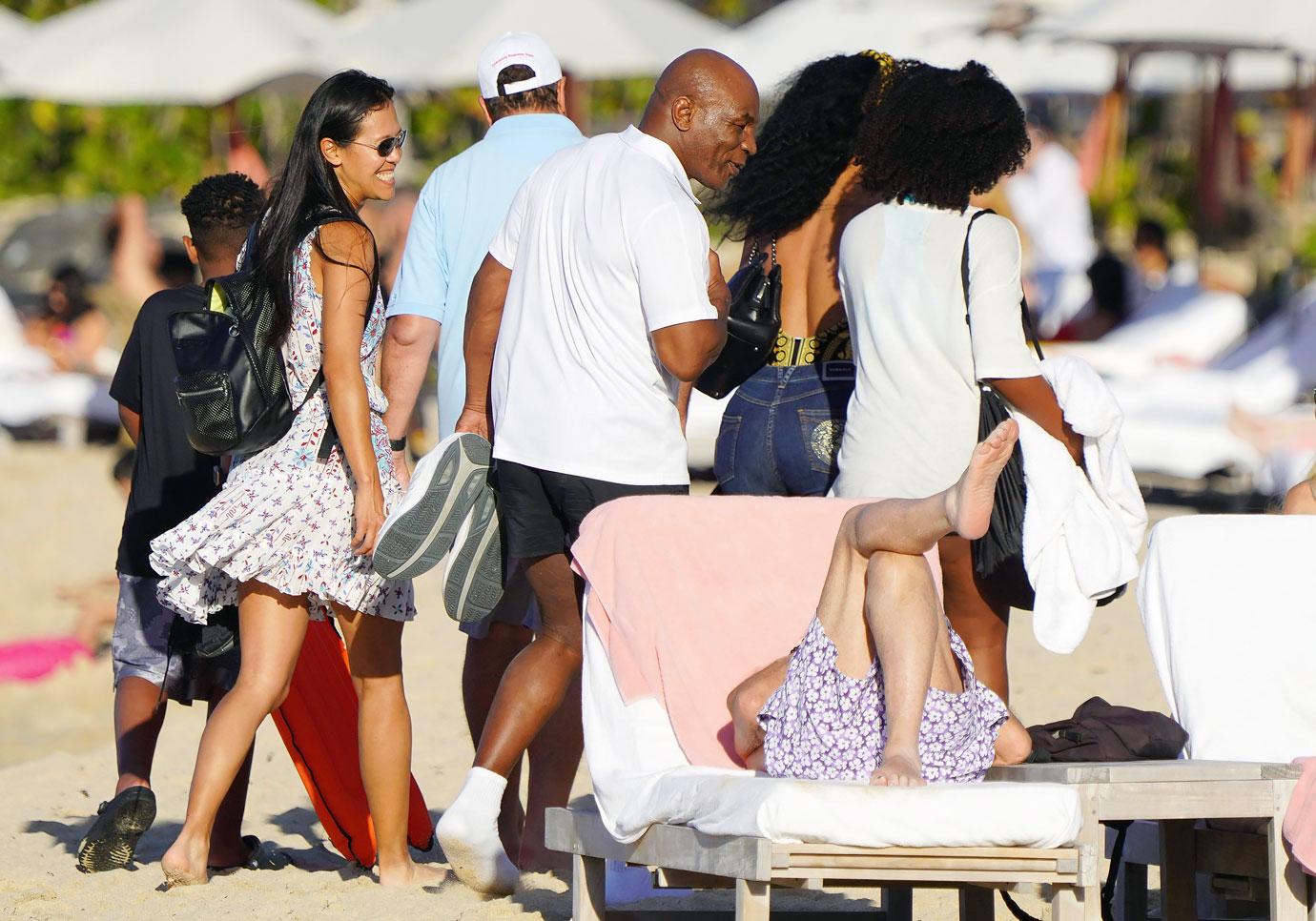 The group was all smiles, as they got to spend the day enjoying each other's company.