ENTERTAINMENT
Miles Teller To Replace Armie Hammer In 'The Godfather' Miniseries 'The Offer'
The show must go on! Miles Teller is reportedly replacing Armie Hammer in the role as producer Albert S. Ruddy in Paramount+'s The Offer, a limited series about the making of The Godfather.
Article continues below advertisement
According to Variety, Teller will also act as an executive producer for the series, which details Ruddy's experience producing The Godfather in 1972. A release date has not yet been announced.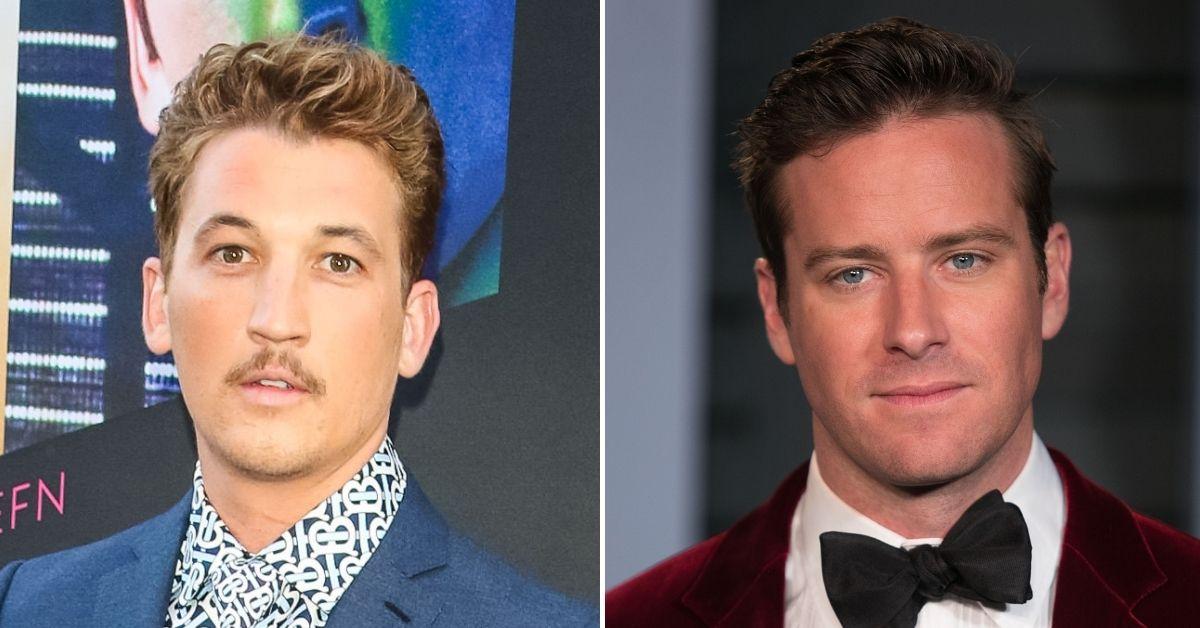 Article continues below advertisement
Teller is best known for his roles in Whiplash, The Spectacular Now, Bleed for This and Only the Brave. He is also slated to appear in the upcoming Top Gun: Maverick and Spiderhead.
Article continues below advertisement
Meanwhile, Hammer exited The Offer in January after he was embroiled in a scandal when DMs allegedly sent by the 34-year-old — where he detailed graphic sexual fantasies and discussed cannibalism— surfaced online. Since then, a number of allegations have been made against Hammer.
Article continues below advertisement
Hammer initially refused to acknowledge the "bulls**t" claims made against him, but his attorney Andrew Brettler said the allegations were a "misguided attempt to present a one-sided narrative with the goal of tarnishing Mr. Hammer's reputation, and communications from the individuals involved prove that."
Article continues below advertisement
A woman named Effie Angelova accused the Call Me By Your Name star of raping her several years ago.
"On April 24, 2017, Armie Hammer violently raped me for over four hours in Los Angeles," the 24-year-old, who is being represented by high-profile attorney Gloria Allred, claimed earlier this year. "During which he repeatedly slapped my head against a wall bruising my face. He also committed other acts of violence against me to which I did not consent."
Article continues below advertisement
"Effie's own correspondence with Mr. Hammer undermines and refutes her outrageous allegations," Brettler said in response.
Hammer is currently under investigation by the LAPD following rape allegations made against him.
Article continues below advertisement
When the scandal erupted, Hammer dropped out of Shotgun Wedding and was replaced by Josh Duhamel. He has reportedly since exited other projects such as cold war flick Billion Dollar Spy and a series called Gaslit. The Social Network star was also dropped by his publicist and WME.
Article continues below advertisement
"When I knew I was gonna get the part I emailed him and said, 'Listen, I know you are going through it right now, I don't like to get roles like this and I just wanted to let you know that I am thinking about you and good luck, get through it,'" Duhamel told Man About Town, before revealing that Hammer responded soon after to thank him.