Look Away, Billy Ray! Miley Cyrus Tells Family To 'Unfollow Her' After Sharing NSFW Thong Pic With 134 Million Followers
She can't be tamed! Miley Cyrus took to her Instagram Stories on Monday, June 14, to show her 134 million followers what she looks like from behind — and left very little to the imagination.
Article continues below advertisement
The 28-year-old "Plastic Hearts" singer posted the cheeky picture of her bare bottom clad in a blue lace thong along with a caption that read, "Probably a good time for my family to unfollow my a** … Literally." As it currently stands, though, her parents, Billy Ray Cyrus and Tish Cyrus, still follow their superstar child on the platform even after posting the NSFW snap.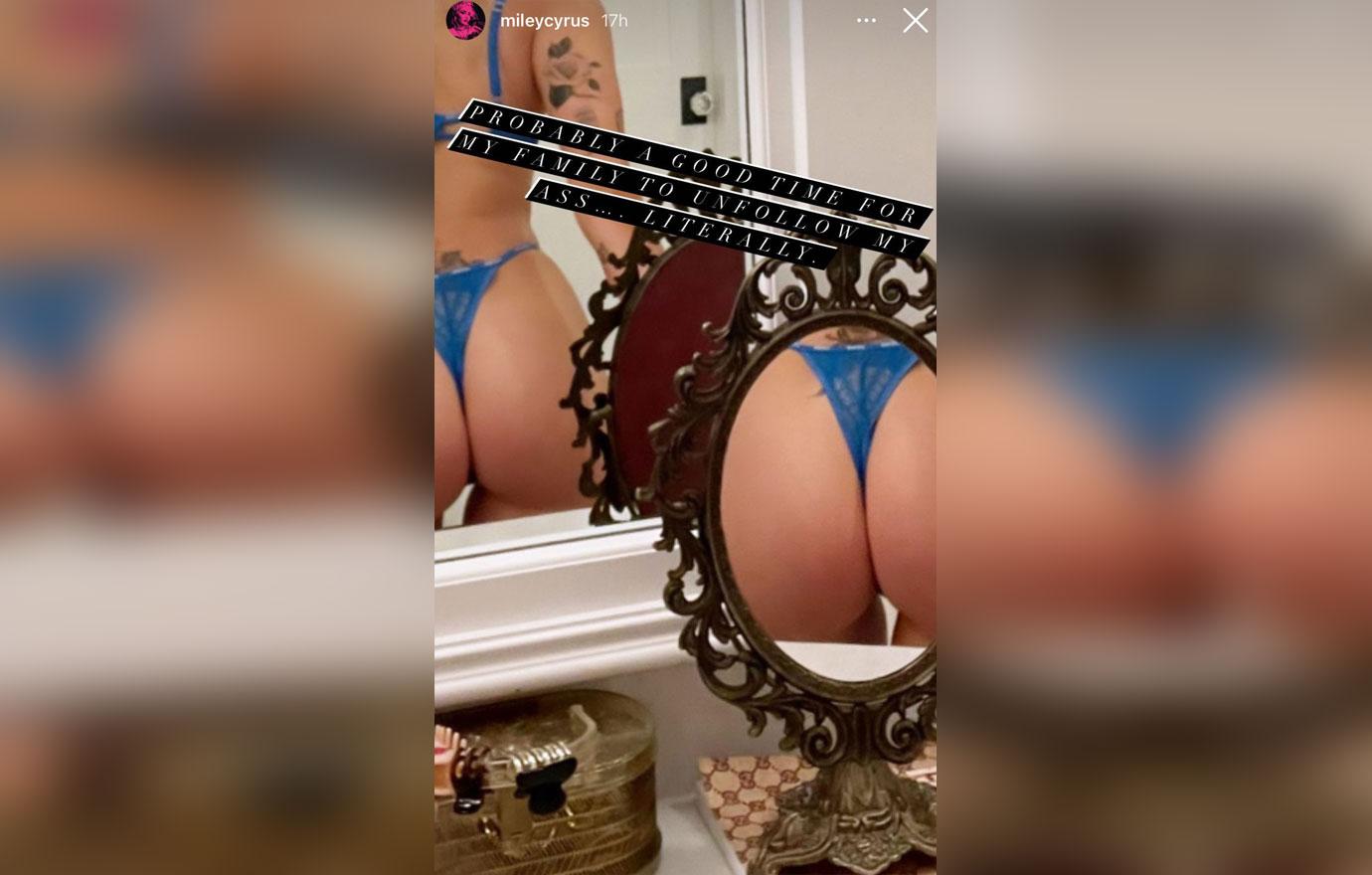 Article continues below advertisement
The former Disney star, who is the queen of thirst traps, set up the shot so that her lower half could be seen in two different mirrors, one of which appeared to be balanced on top of a Gucci plate.
Article continues below advertisement
The thirst trap comes on the heels of ex boyfriend Cody Simpson speaking out about their past 11-month relationship that ended in August of 2020. Speaking to 60 Minutes Australia, the 24-year-old explained, "She'd kind of acted almost as like a, not as a mentor, but she was always a heightened creative person.
"We went from kind of being good friends and just having a lot of the same friends to being together for a while," the Olympic hopeful said of their short-lived romance. "Everything ended fairly amicably. It was just one of those phases I guess you go through and you learn a lot from it."
Article continues below advertisement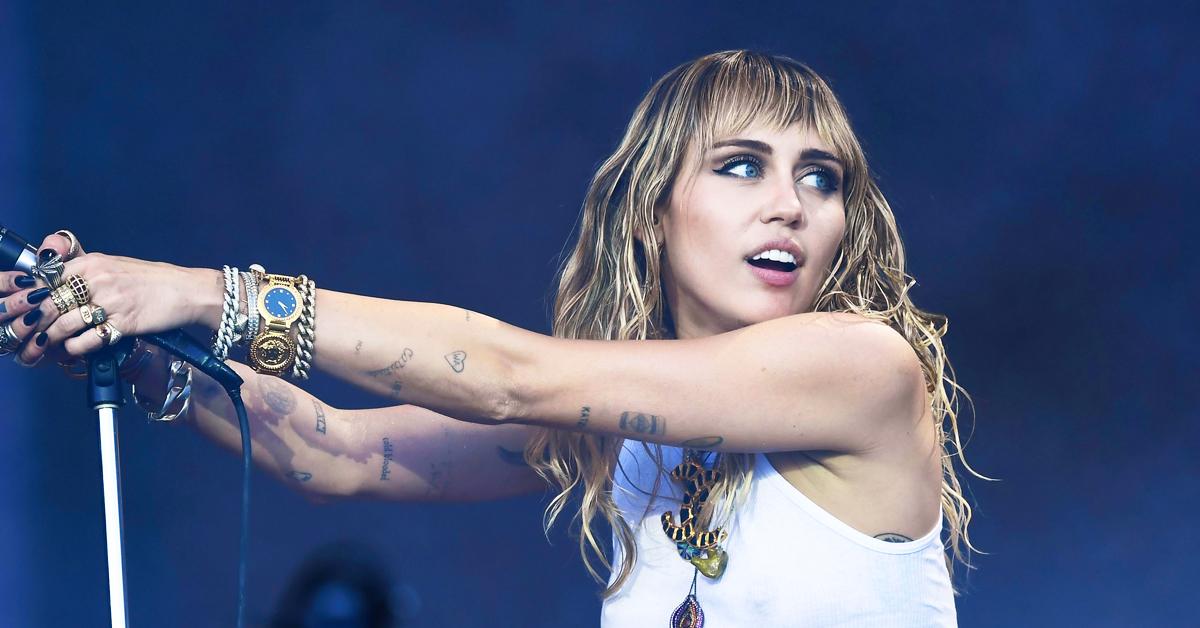 While that romance has ended, Cyrus seems to have her eye on another good-looking hunk. As OK! exclusively reported, the Hannah Montana alum has her sights set on fellow Disney alum Zac Efron — and, according to a source, she's "ready to make a move" on the newly single actor.
Article continues below advertisement
The source explained that the two have know each other for years due to their Disney roots and that the High School Musical star has "a special place in her heart." Apparently Cyrus has "had a flirty relationship with Efron that goes way, way back, but she never pulled the trigger."
With the two both single at the moment, the stylish musician feels that the timing could not be more perfect to get closer with the 33 year-old Down To Earth With Zac Efron star. Zac, have you checked out Miley's IG Story yet?