STYLE
Miley Cyrus Teams Up With Magnum Ice Cream For Stylish 'Miley In Layers' Campaign, Immersive Virtual Concert Experience In 8D — Photos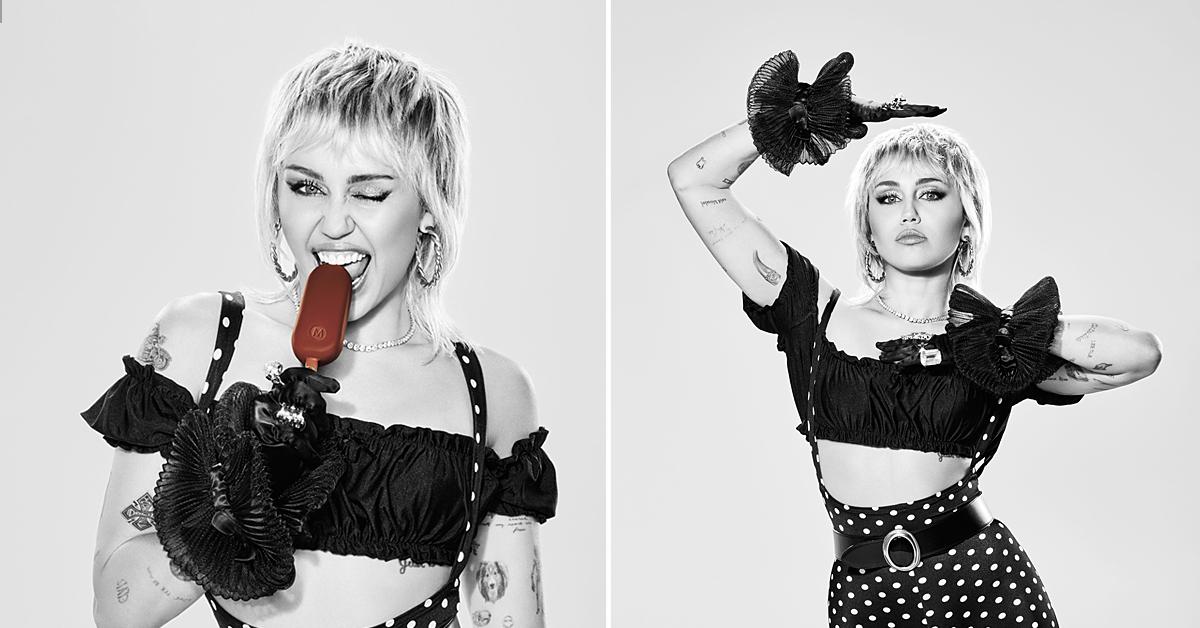 Magnum ice cream, the chocolatier of ice cream, just announced its latest global campaign, Miley In Layers, a stylish collaboration with Miley Cyrus.
Article continues below advertisement
As part of the campaign, the "Midnight Sky" singer will perform a special virtual concert experience, mastered in 8D sound, to show the world her diverse layers, on June 10. During the Miley x Magnum virtual concert experience, the 28-year-old will perform some of the biggest hits from her recent album Plastic Hearts as well as an exclusive cover of the 80s hit "Midas Touch" by Midnight Star re-mastered as "Miley's Touch."
Magnum ice cream loves to celebrate self-expression and indulgence, and as an advocate for individuality and self-expression, Cyrus shares in the belief that everyone should be able to pursue what brings them true pleasure, to embrace the many layers that make them unique and proudly share these with the world.
Article continues below advertisement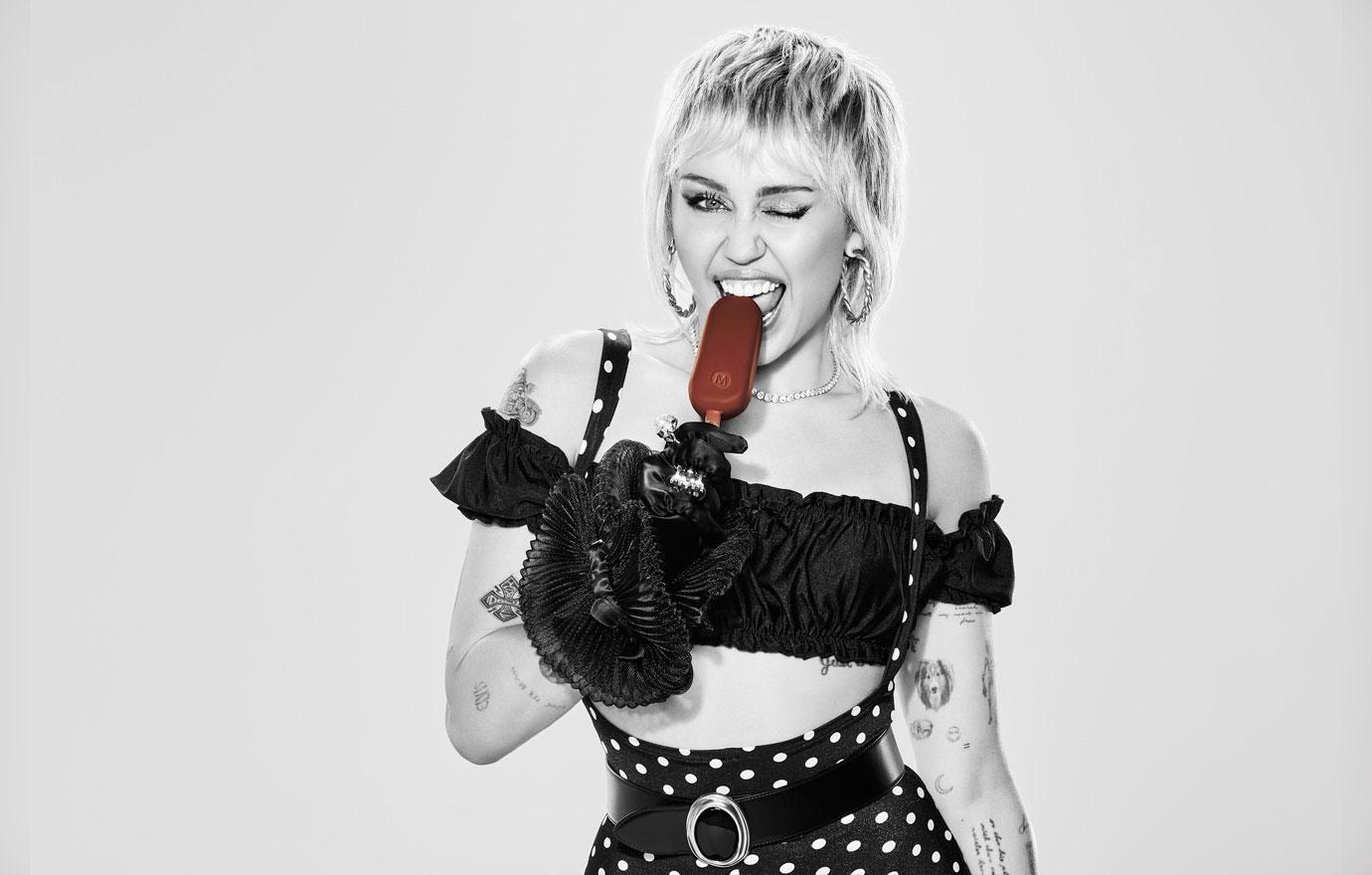 "The greatest super-power we have is our individuality," said Cyrus when discussing her collaboration with Magnum ice cream. "As I've evolved as an artist, I've been able to explore the different layers of who I am and what brings me pleasure — whether I'm writing, in the studio, performing on stage for thousands of fans or wearing something that makes me feel empowered."
Article continues below advertisement
The Miley In Layers virtual concert experience will stream on YouTube on June 10, 2021, at 2:30 p.m. EST. To watch, tune into youtube.com/mileycyrus. The virtual concert experience will also be available for streaming on the Magnum ice cream Instagram channel, @Magnumicecream, until Thursday, June 17.
Article continues below advertisement
The virtual concert will be broadcast using immersive 8D sound technology, which creates the sensation that the "Prisoner" songstress is live in the room with fans, when played through a set of headphones.
To capture the 8D virtual concert experience, as well as a series of striking, black-and-white campaign still photo assets, Magnum ice cream and Cyrus collaborated with fashion photographer and director Vijat Mohindra to bring the important message to life.
Article continues below advertisement
Scroll down to see more photos from the stylish campaign.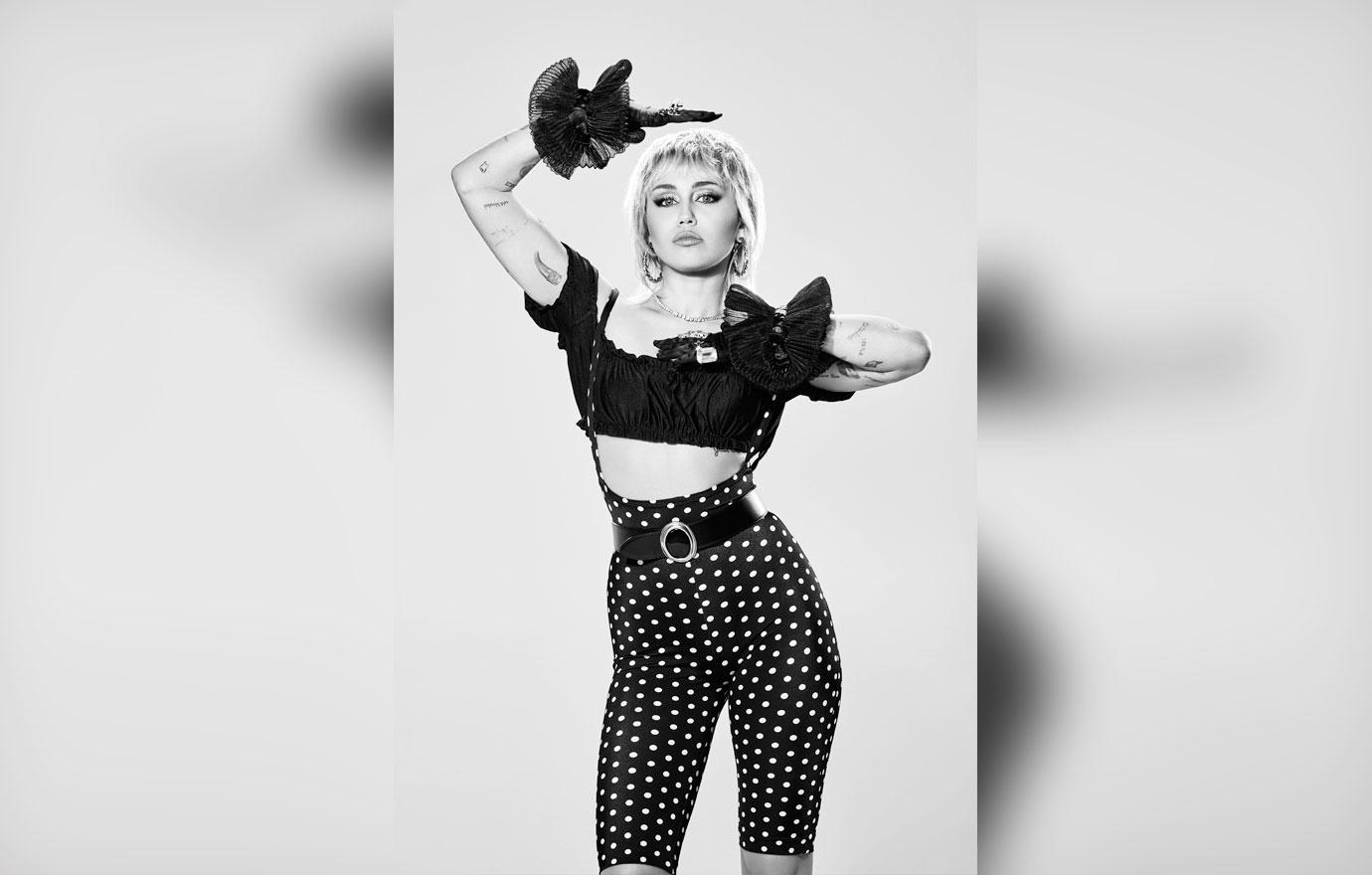 "My biggest pleasure in life is music and I'm so excited to be performing in 8D for you all," said Cyrus ahead of the virtual concert. "I hope this campaign with Magnum ice cream inspires everyone to embrace their own layers and proudly go after whatever it is that brings them pleasure."
Article continues below advertisement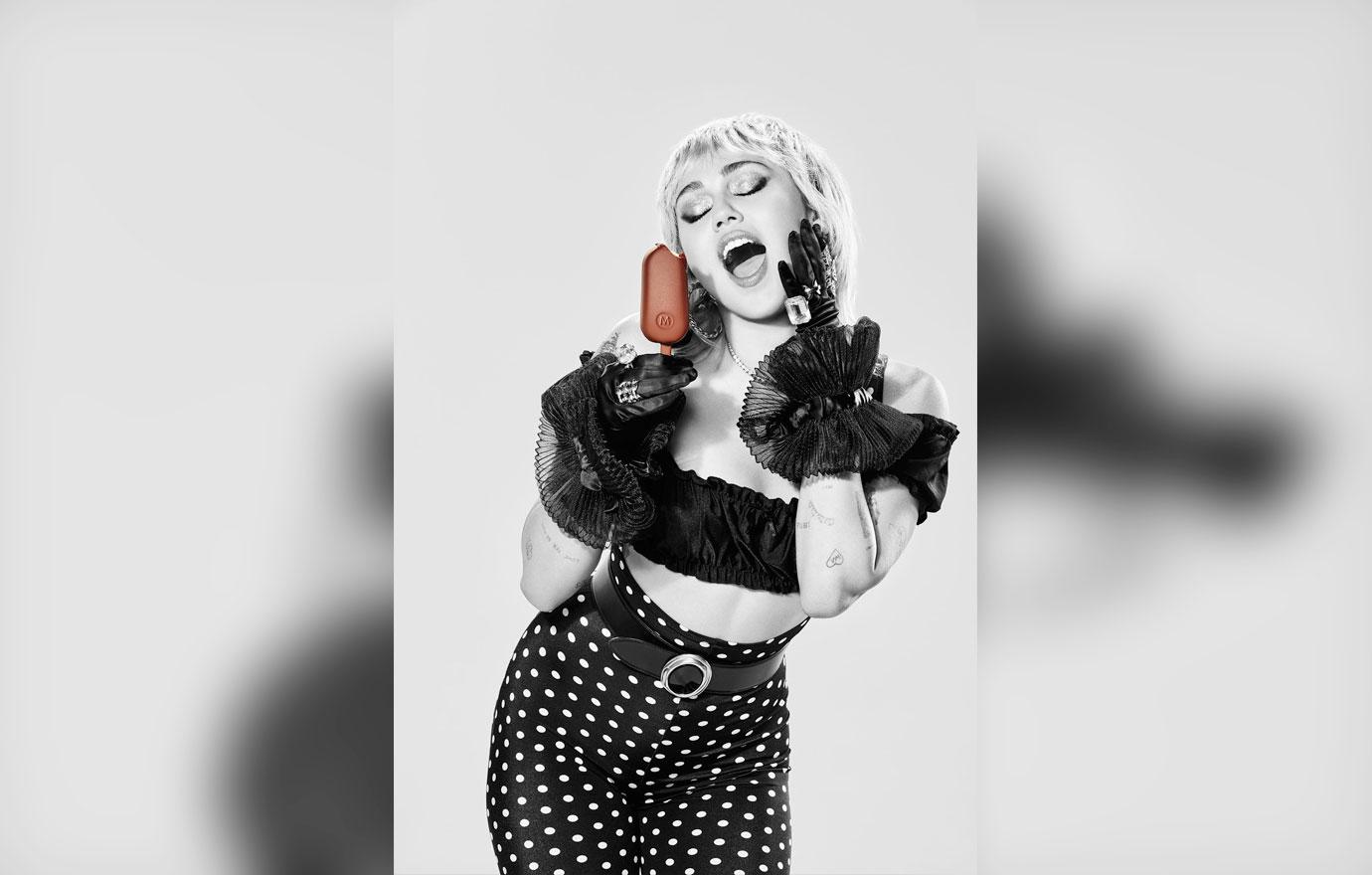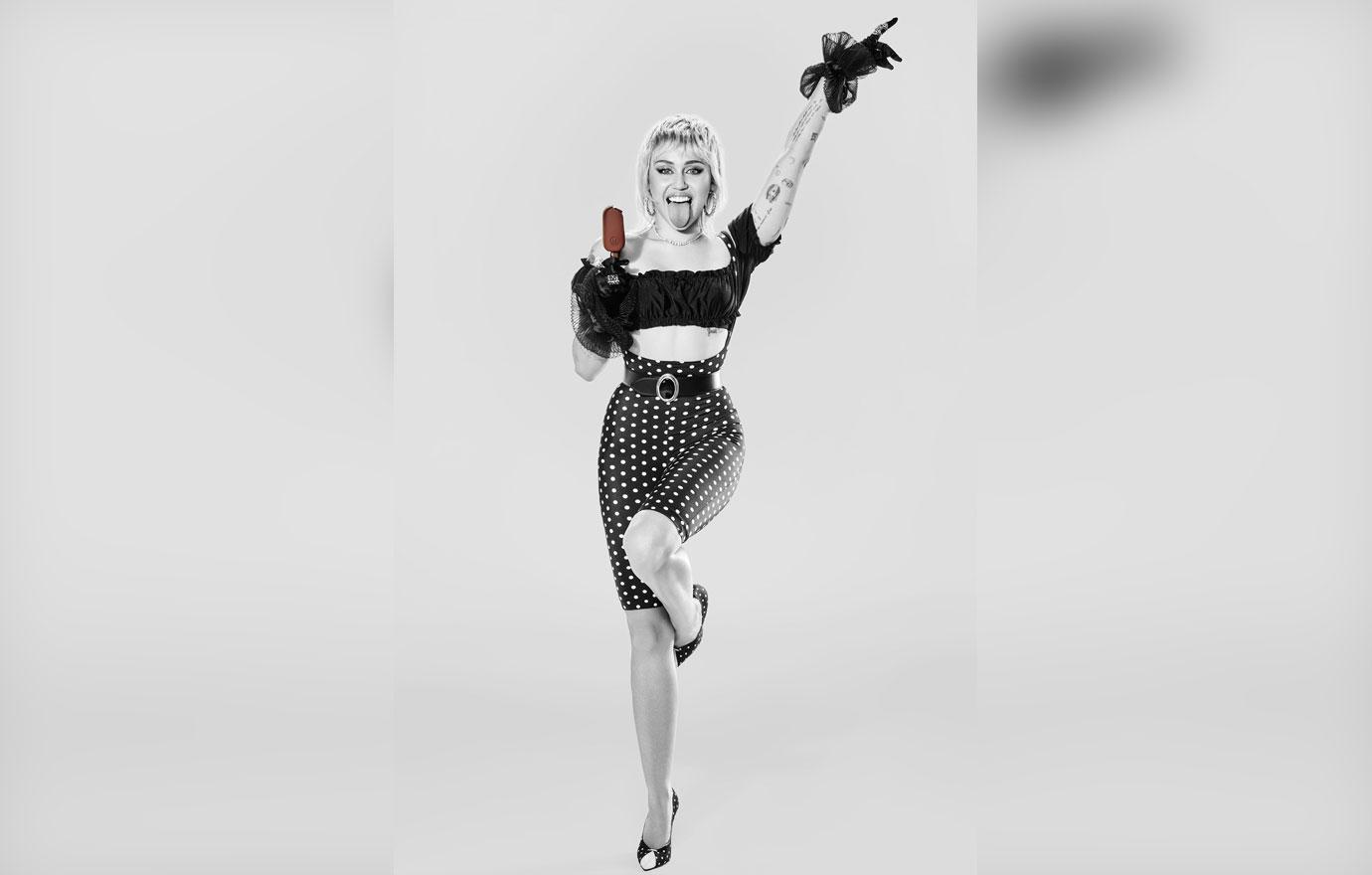 The Hannah Montana alum modeled the tasty treat while wearing polka-dot suspender bike shorts teamed with a ruffled off-the-shoulder peasant crop top, $695 coordinating polka-dot pumps by Saint Laurent and a $795 black leather belt, also by Saint Laurent.
Article continues below advertisement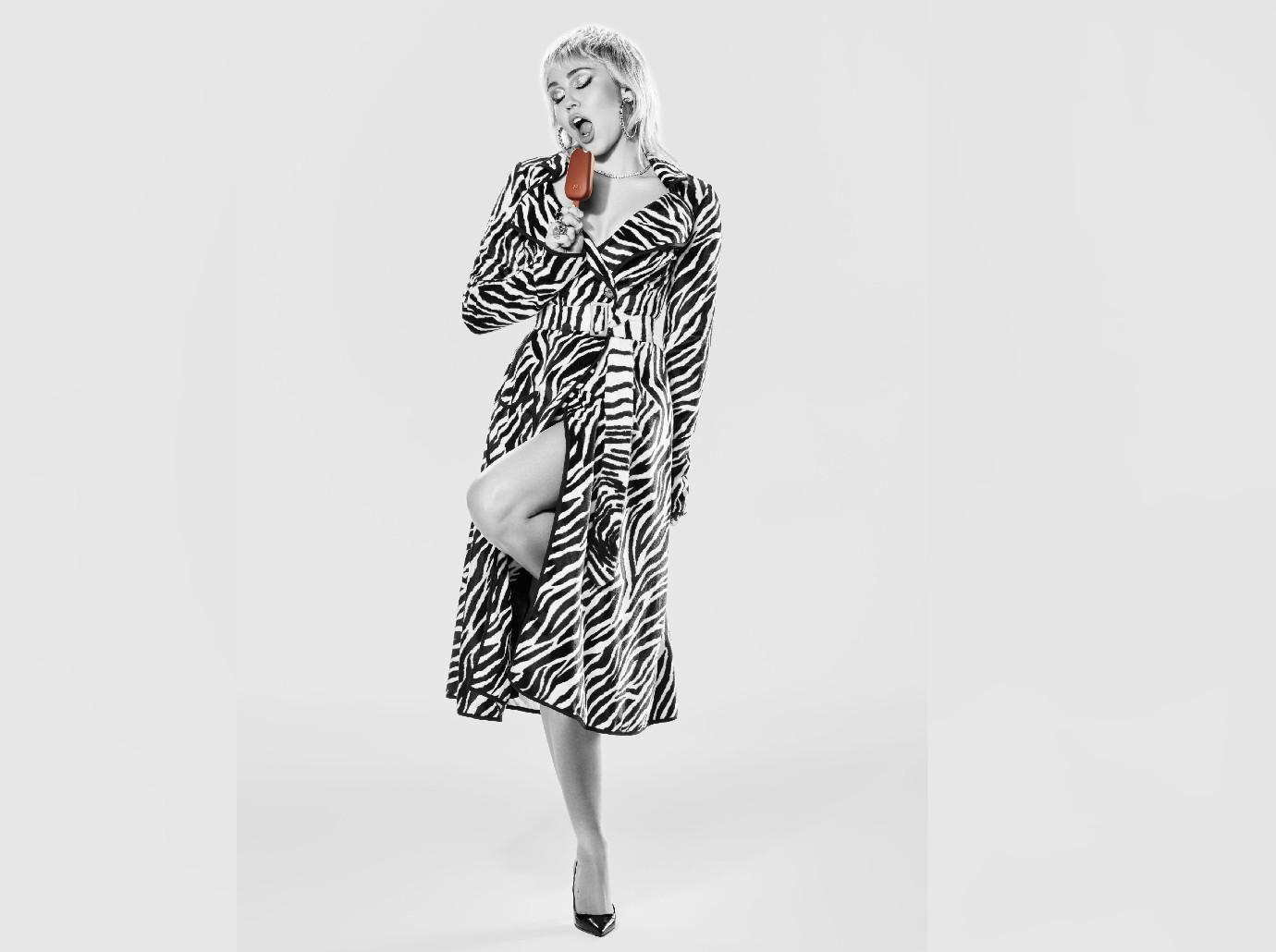 In another look, Cyrus rocks a zebra-print trench coat and $795 Saint Laurent sling-back pumps, as she seductively goes to take a bite of her ice cream bar.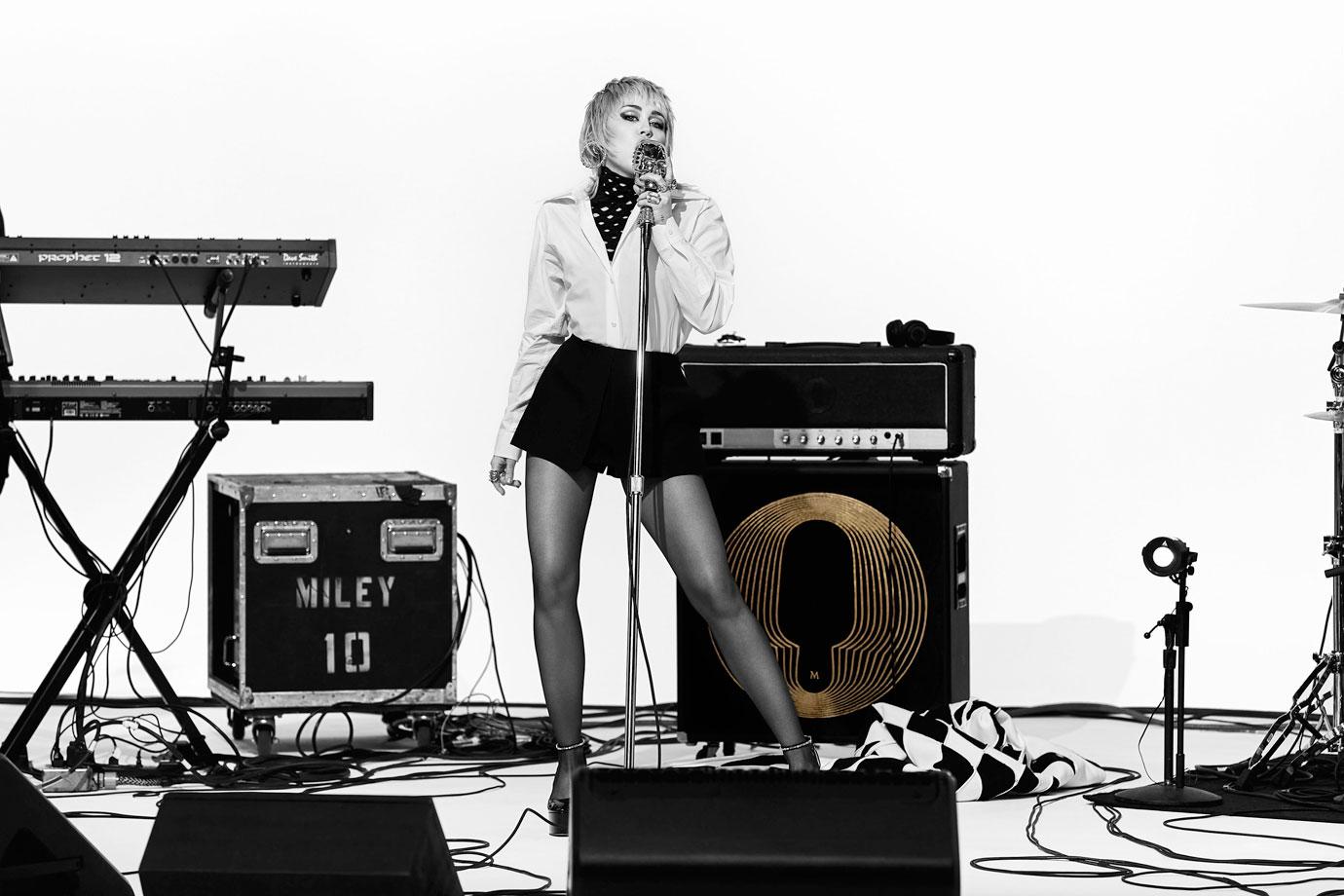 Jumping behind the mic, the tattooed beauty promoted her upcoming performance wearing a white button-up layered over a polka-dot turtleneck, teamed with black shorts, tights and ankle-strap platforms.