NEWS
Not Into The Stranger Things! Millie Bobby Brown Admits She's Never Seen A Marvel Or 'Harry Potter' Film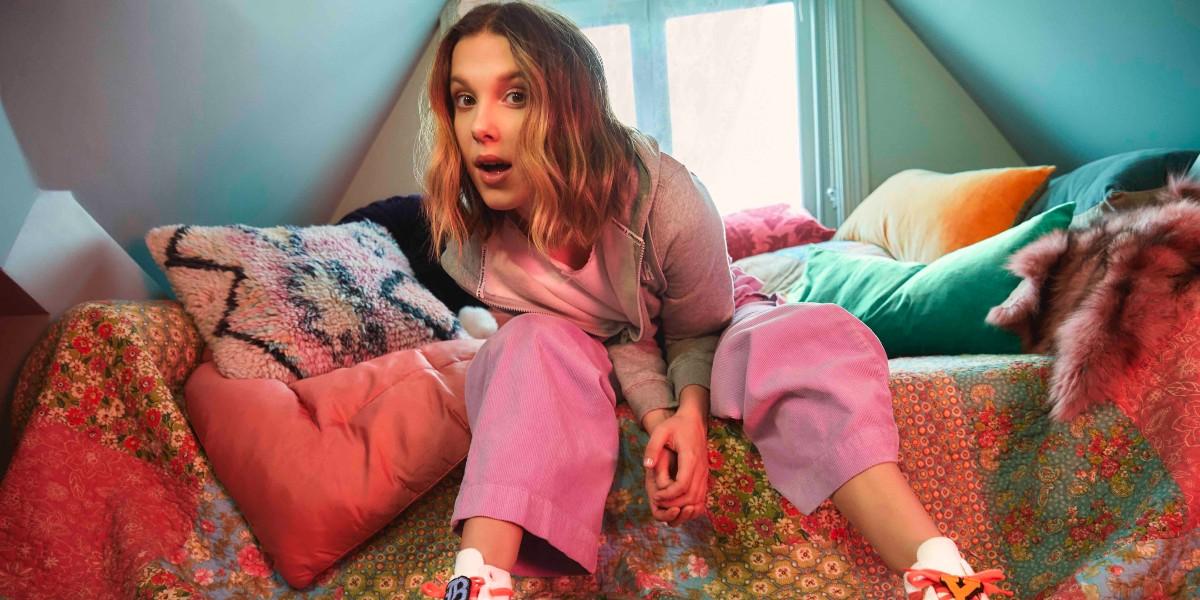 Millie Bobby Brown may be a part of a pop culture phenomenon, starring as Eleven on the hit series Stranger Things, but that doesn't mean she keeps up with other fan-favored projects.
Article continues below advertisement
During a new interview with MTV, the 17-year-old revealed that she's never watched a single Marvel or Harry Potter film. The jaw-dropping confession came about when the Emmy nominee was asked to choose her favorite between some of Hollywood's biggest blockbusters.
"So I haven't watched a Marvel film, ever, and I've never watched a DC film," she admitted. "News, I know. It's not [my thing], but I'm open to it. I've just never been like 'Oh I'm going to put on this film.'"
Article continues below advertisement
Because of her supernatural on-screen persona, the Netflix star prefers to watch romance films, like The Notebook, in her personal life.
Article continues below advertisement
"I'm not crazy on that because I think I'm in it," she said. "I'm doing that stuff already, I want to see stuff that's real. I've never watched Harry Potter. I have so many friends that just look at me and they're like 'How?' and I'm like 'I don't know.'"
MORE ON:
Millie Bobby Brown
Article continues below advertisement
About as unreal as it gets, Brown is currently promoting her new monster film, Godzilla Vs. Kong, which had the best opening day box office in the U.S. since March 2020. Starring alongside Alexander Skarsgård, Rebecca Hall and Eiza González, she is reprising her role as Madison Russell from 2019's Godzilla: King of Monsters.
The revelation comes hot on the heels of the news that Brown almost quit acting all together after being passed over for a role in Game of Thrones.
Article continues below advertisement
"I think I was just very disheartened by the rejection, which is something I tell everyone," the British actress told Jimmy Fallon during an interview on The Tonight Show. "Like, this industry is just full of rejection, 24/7. You get far more noes — a lot of noes — before you get a yes. I was auditioning for commercials, for anything, really. I then auditioned for Game of Thrones and I got a 'no' for that. Then that's kind of when I was like, 'Oh, this is really difficult,' because I guess I really wanted that role."
Thankfully, she didn't give up. Two months later, she landed her lead role on Stranger Things.