'Mommy Influencer,' Dubbed A 'Karen' For Allegedly Faking Kids' Kidnapping, May Face Hate Crime Charges
After aspiring "mom influencer" Katie Sorensen reported that her kids were almost abducted in a video in December 2020, police are investigating whether Sorensen will face hate crime charges.
The Petaluma Police Department in California said in a statement that they are figuring out "whether this incident was potentially falsely reported."
"My children were the target of attempted kidnap," Sorensen said while sitting in her car in the now-deleted video. "Which is such a weird thing to even vocalize, but it happened and I want to share that story with you."
Article continues below advertisement
Sorensen said on December 7 she took her two children to the Michaels craft store in Petaluma and while shopping, she claims a man and woman started to follow her. The couple didn't make any purchases but "followed her out to her car, loitered suspiciously, and then left when noticed by another individual nearby," a press release reads.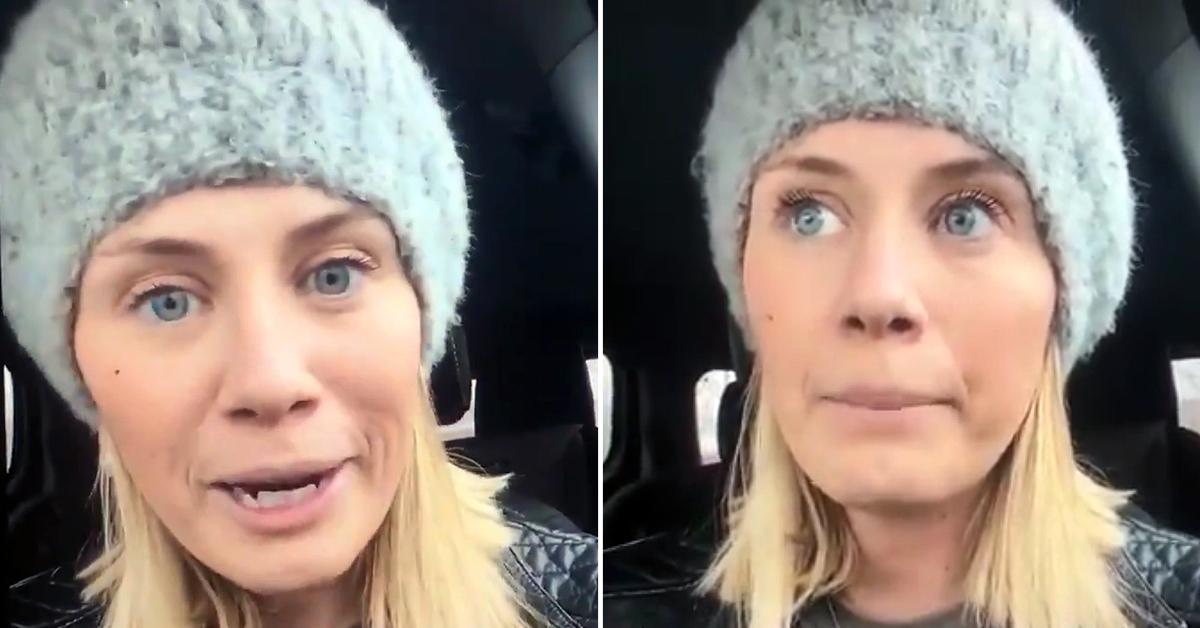 Article continues below advertisement
"I saw these people, they didn't look necessarily clean-cut," she said. "I felt uncomfortable around them, and instead of making them uncomfortable with my discomfort, I chose to remain in my discomfort."
Police spoke to Sorensen again after the video made headlines — she went from 6,000 followers to over 80,000 — and she said she was positive "the couple approached her children's stroller and the male reached for it; she stated she would testify to that fact, and that she wanted the couple prosecuted," according to a press release.
Article continues below advertisement
Authorities were able to find the couple and "contacted them via a private message to their social media. They promptly responded, agreed to be interviewed and have fully cooperated with the investigation. While acknowledging they had shopped at Michaels' and were the couple shown in the photograph, they denied the allegations being made against them by the reporting party," a press release reads.
The kidnapping investigation is closed, but the investigation about a potential false police report "remains active and ongoing," police said.
The couple — who revealed themselves as Sadie and Eddie Martinez — said they "couldn't believe" they were accused of the crime. "It's like we're literally guilty of being brown while shopping," Sadie said, who is of Latinx descent.
AMERICAN MURDER STORY: 11 TRUE CRIME SCANDALS THAT SHOCKED THE NATION
"I don't know if anyone's been paying attention the last four years, but there's been a lot of racism going on and, well, Katie's following suit," Sadie added. "Am I shocked? No. But will we stand for it? Hell no. So today, I stand in front of everybody in a fight to prosecute Katie."
Article continues below advertisement
According to Martinez's daughter, Esaia Gonzalez, said the story took off after the QAnon hashtag #savethechildren went viral on social media. The hashtag is used by QAnon followers who believe in dangerous theories about child sex trafficking.
"Hate crimes of any type will not be tolerated and will be pursued aggressively. If evidence of a racially motivated hate crime is found to have occurred we will seek prosecution to the fullest extent under the law," Petaluma police Chief Ken Savano said in a statement.
"Additionally, we will also seek prosecution to the fullest extent of law, if, at any time during our investigation, we find evidence of a person knowingly and intentionally making a false report of a crime."
SF Gate reported the news about Sorensen.