TRUE CRIME
'I'm A Woman Of Color': Woman Who Assaulted Black Teen For Allegedly Stealing Her Phone Declares She Isn't Racist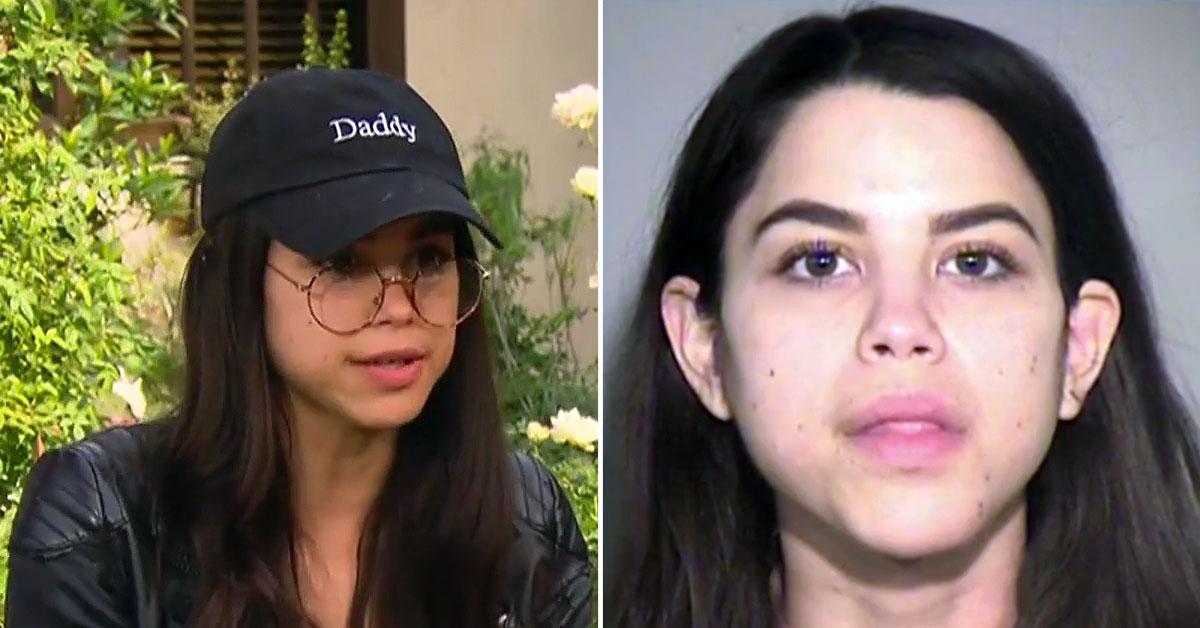 Miya Ponsetto, who was caught on camera and is currently facing criminal charges for allegedly attacking a Black teen in a New York City hotel after accusing him of stealing her phone, has given an apology for that behavior — but denies she was behaving in any racist manner.
CBS This Morning's Gayle King spoke with Ponsetto and her attorney Sharen Ghatan prior to her arrest last week. Footage aired of the interview has Ponsetto declaring that because she herself is a woman of color, she was not racially targeting 14-year-old Keyon Harrold Jr., who had never had possession of her phone when she decided to approach him and ultimately tackle him.
Article continues below advertisement
Ponsetto told King that while she was visiting a nearby Starbucks, she noticed that her phone was missing but didn't necessarily jump to any conclusions as to who might have taken it.
"I was, like, 'Okay. Any person walking down could possibly be the person that might've had my phone,'" she explained. "I wasn't racial profiling whatsoever. I'm Puerto Rican. I'm, like, a woman of color. I'm Italian, Greek, Puerto Rican."
Article continues below advertisement
"Does that mean that you can't be racist because you're saying you're a woman of color? Is that what you mean?" queried King, to which Ponsetto answered, "Exactly."
King countered this by saying that one can be a person of color and still be racist, to which Ponsetto replied that she did not feel her actions were criminal.
"I'm sincerely sorry to the family and the dad and the son for making them feel as if I was racist towards them when that is not my intention," she informed King.
King also interviewed the boy's father, Kenyon Harrold Sr., a jazz musician who was present with his son when he was confronted and ultimately tackled by Ponsetto. She asked him what he thought of Ponsetto's claim that she was not acting in a racist manner.
Article continues below advertisement
Ponsetto was detained Thursday outside her family home in Piru, Calif. She was taken back to New York City, where she was charged with two counts of attempted assault, attempted robbery, grand larceny and endangering the welfare of a child. She is on supervised release, and will appear in court again on March 29.