PHOTOS
Cheating, Court Battles & More! The Most Dramatic Hollywood Splits Of All Time: Photos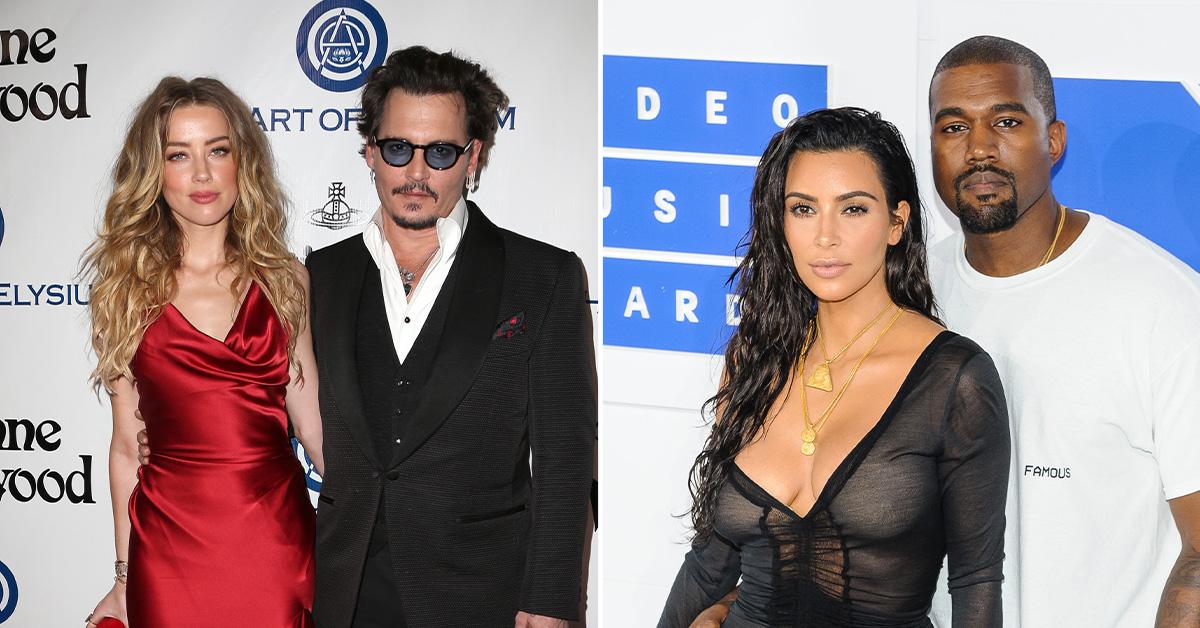 When it comes to breaking up amicably in Hollywood — there really is no such thing! From cheating scandals, to online spats to court room battles, here are the top five most dramatic Tinsel town splits.
Scroll through the gallery to see the worst Hollywood splits of all time:
Article continues below advertisement
Johnny Depp and Amber Heard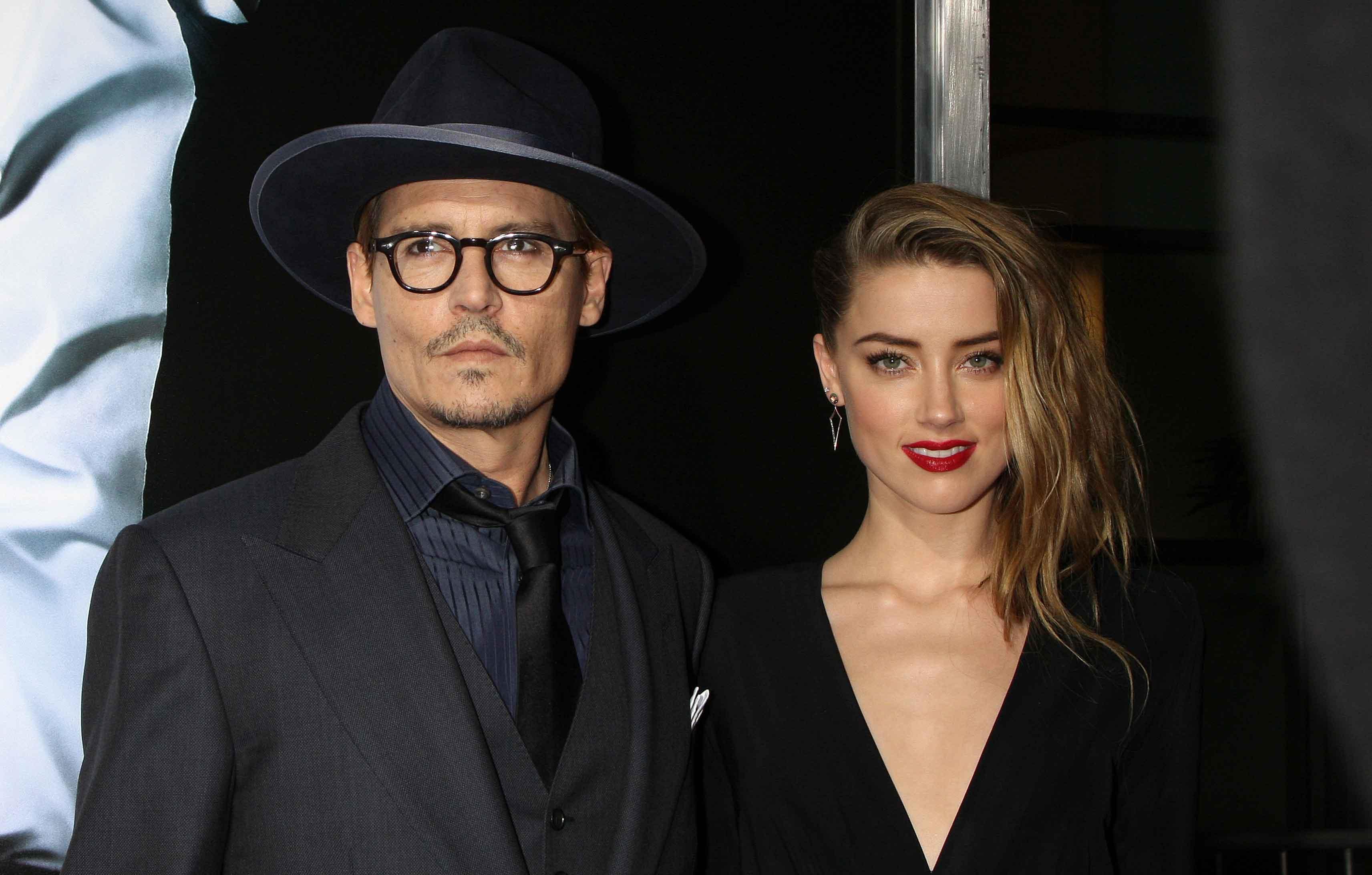 Johnny Depp and Amber Heard just may have had the worst divorce ever. Although the former couple were only married from 2015 to 2017, the two packed in lots of drama with the actress obtaining a temporary restraining order against her estranged spouse when filing for divorce after she claimed he was physically and verbally abusive.
Years later, the Pirates of the Caribbean actor sued Heard for defamation and won after she penned an op-ed where she claimed she was a survivor of domestic abuse without ever naming him in the story.
Article continues below advertisement
Kim Kardashian and Kanye West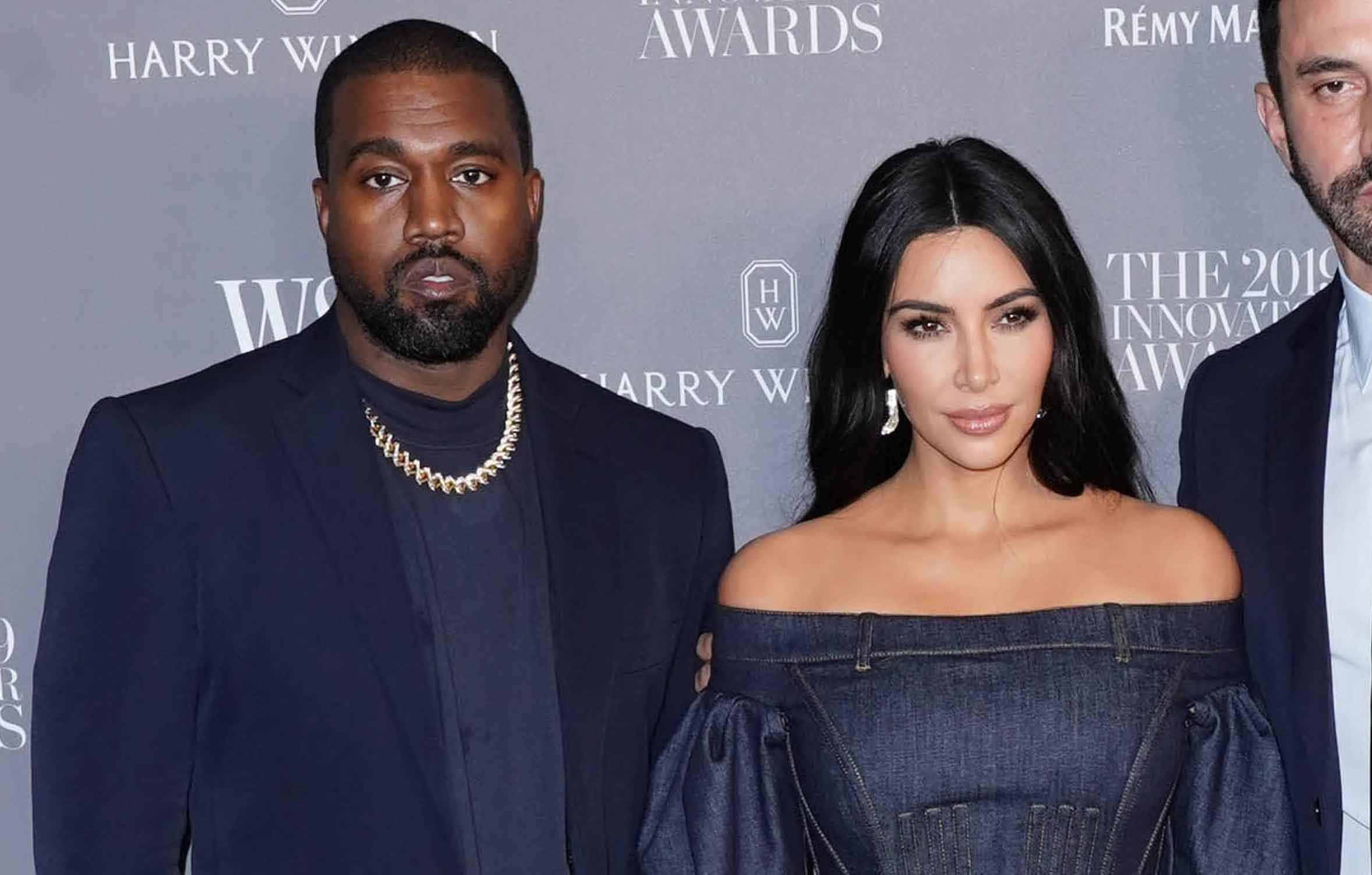 Kanye West and Kim Kardashian married in 2014 in a romantic ceremony in Italy but in 2021 The Kardashians star officially filed for divorce.
Although the split was at first amicable, the disgraced rapper soon made Kardashian's life a nightmare, going after her on social media about her parenting and taunting her now-ex-boyfriend Pete Davidson.
Article continues below advertisement
Angelina Jolie and Brad Pitt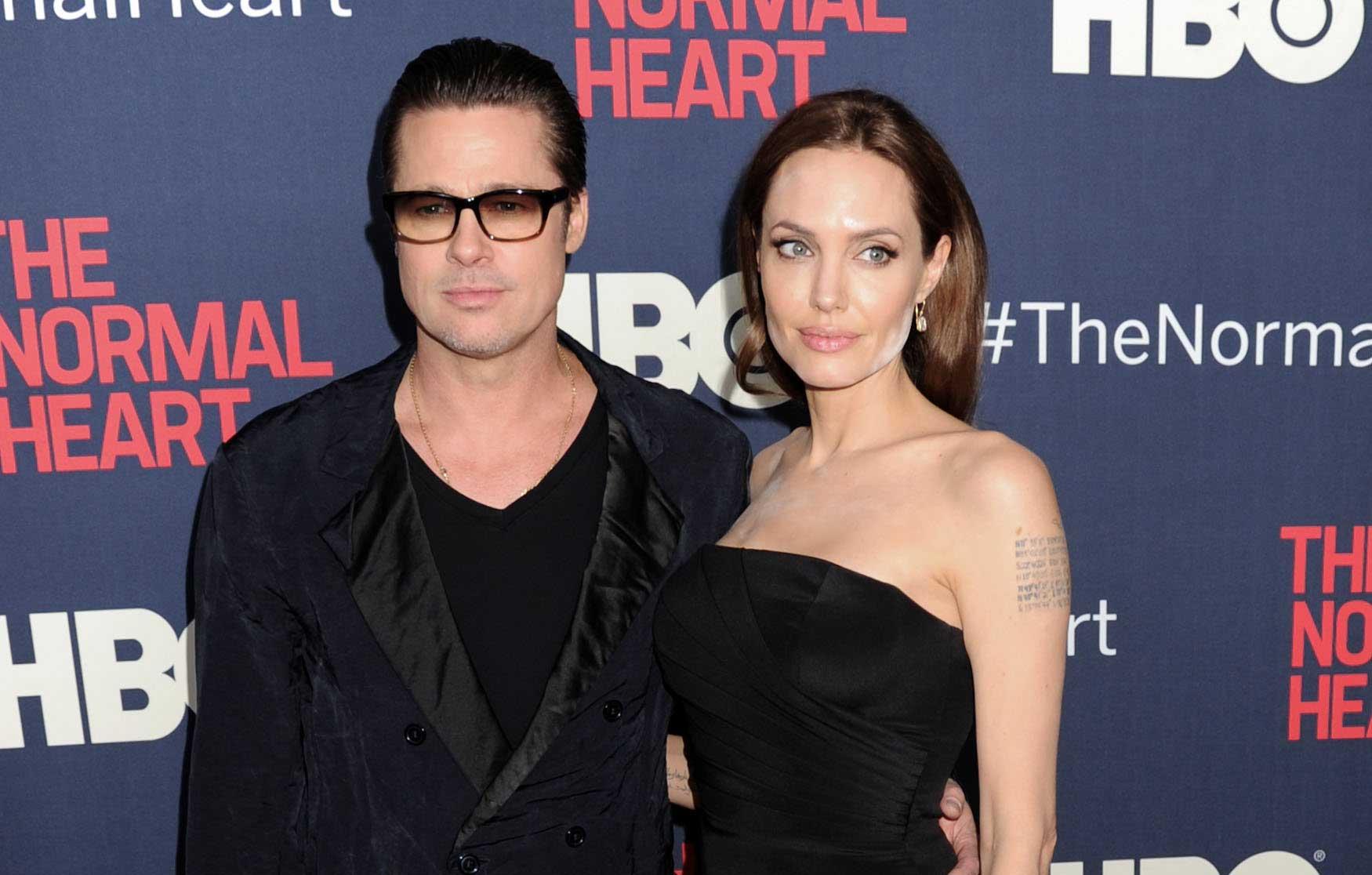 Brad Pitt and Angelina Jolie's union had a dramatic beginning and ending. After the pair got together in 2005 when the Fight Club star was still married to Jennifer Aniston, the power couple legally married in 2014.
Only two years later, Pitt and the Gia actress announced their breakup ensuing a years long fight over the custody of their children, their Chateau in France and an alleged violent incident on a plane.
Article continues below advertisement
Demi Moore and Ashton Kutcher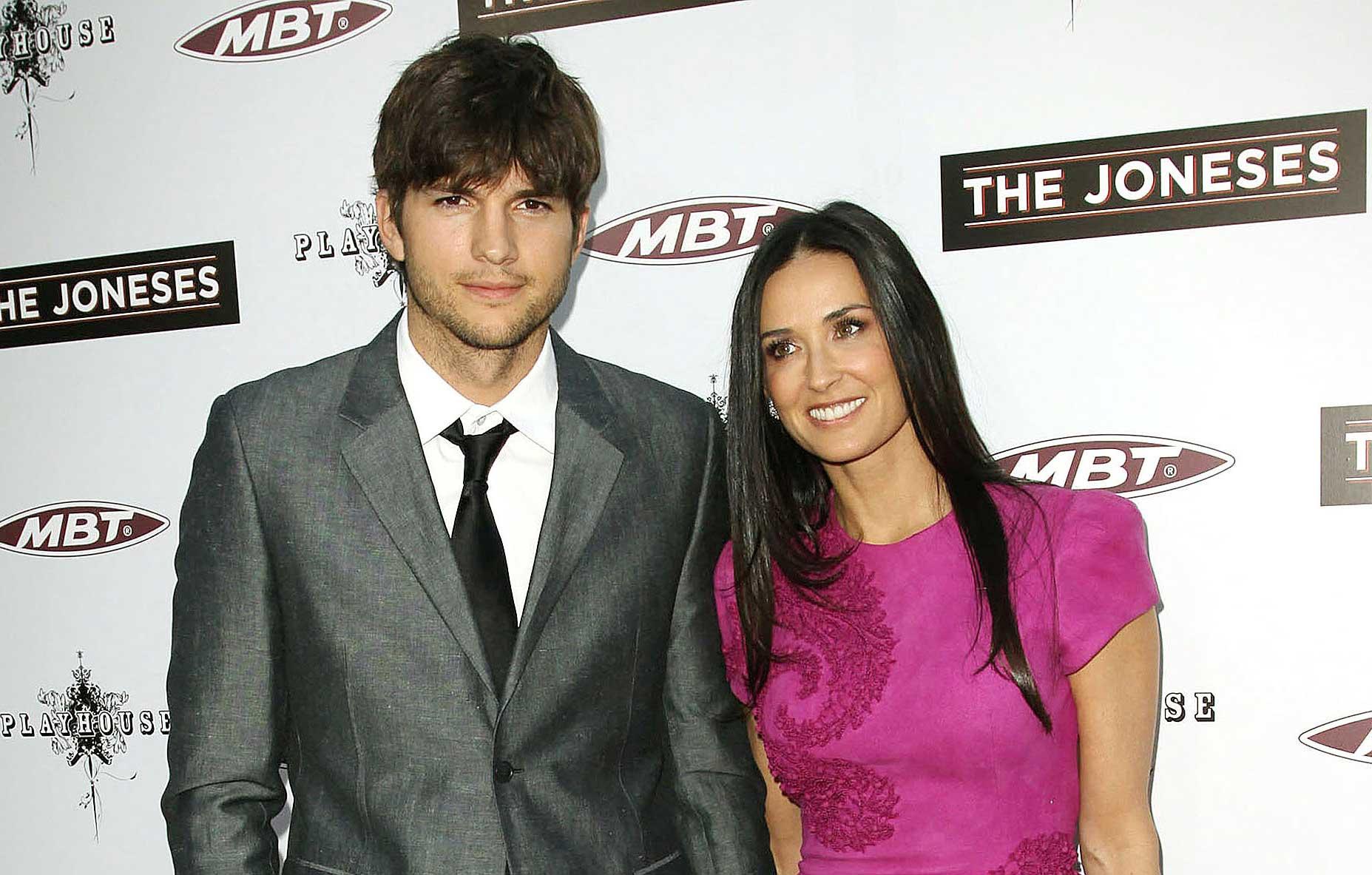 Ashton Kutcher and Demi Moore split in 2011 following six years of marriage after the That 70's Show star was allegedly caught cheating on the actress with a woman in a hot tub.
Their divorce was finalized in November 2013, just before Kutcher proposed to Mila Kunis.
Article continues below advertisement
Article continues below advertisement
Sandra Bullock and Jesse James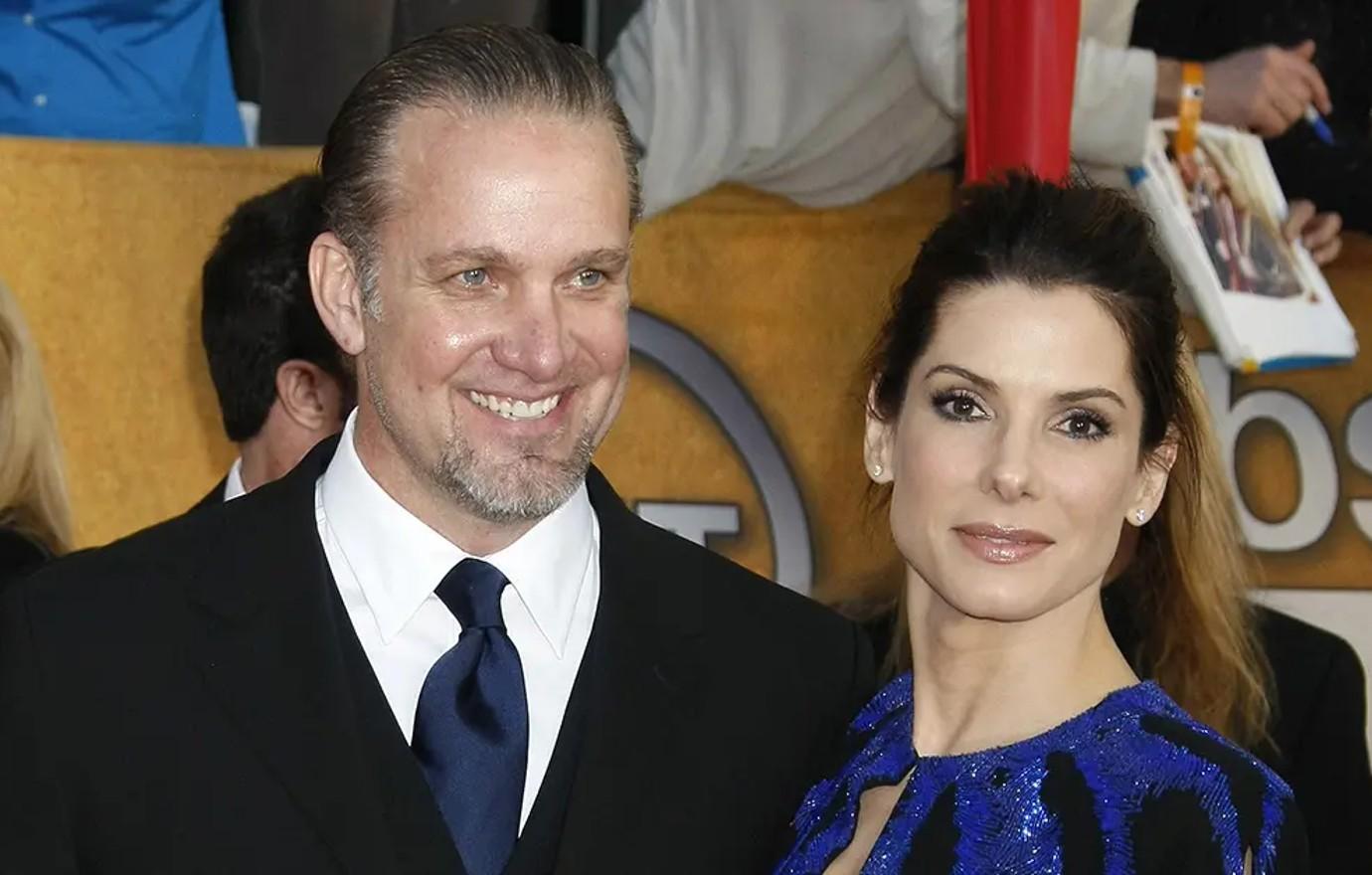 Jesse James was right by Sandra Bullock's side when she won her first Oscar in 2010 for The Blind Side. Only weeks later in March of 2010, multiple women came forward with allegations the motorcyclist was stepping out on his five year marriage with the actress.
Bullock filed for divorce in April of the same year, citing "conflict of personalities" as the reason for the split.