NEWS
Shake It Up! Celebrate National Margarita Day With Stanley Tucci's 'Instagram Margarita' Cocktail Recipe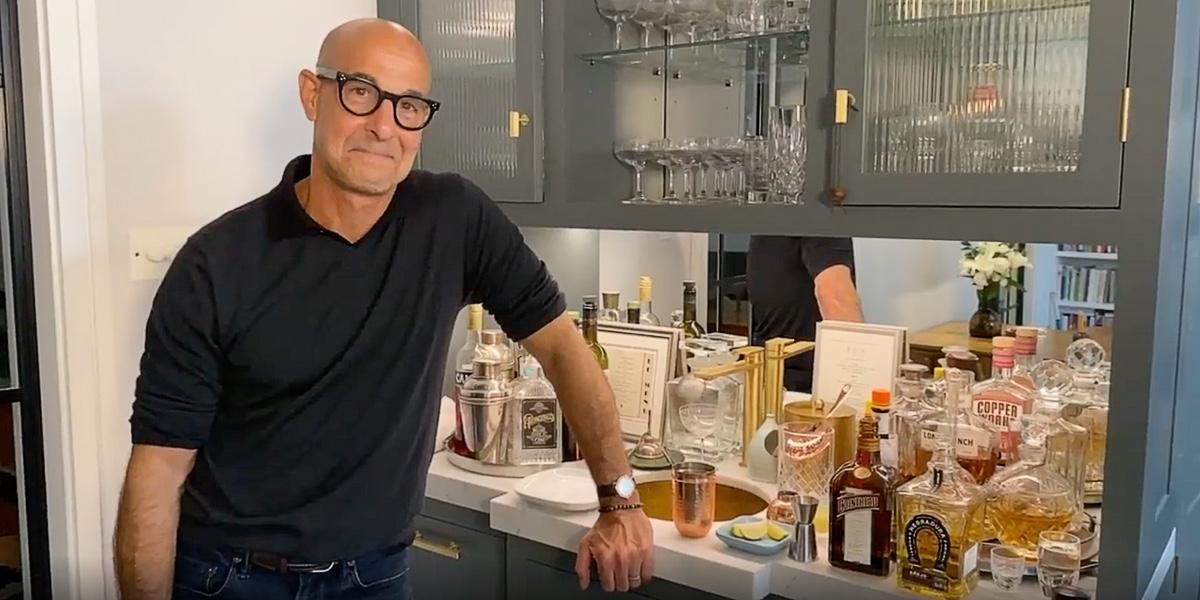 Think that margaritas are a summertime only sip? Think again. National Margarita Day actually falls on February 22.
What better way to celebrate the thirsty holiday than by flexing your home bartender skills and making the perfect cocktail, courtesy of Stanley Tucci.
Article continues below advertisement
The Oscar-nominated actor and cocktail connoisseur first showed off his suave mixology skills during the early days of the lockdown. In an Instagram video that quickly went viral, the 60-year-old whips up a classic Italian sipper, a Negroni, for his wife Felicity Blunt, ( the sister of his The Devil Wears Prada co-star )
Article continues below advertisement
"I'm so flattered. We had no idea," Tucci told PEOPLE on the enormous response to his tutorial which has racked up over one million views.
"I did that [first Negroni demo] as an in-house thing for our agency — where my wife works [as a literary agent], and where I am represented here in London," he explains. "And she said, 'Would you do a little cocktail thing, just for the Curtis-Brown people? It would be fun, cheer people up.' So I did. And then she said, 'Well, maybe put it on your Instagram.' And then the world changed."
Article continues below advertisement
Since then, the Taste Of My Life author has become a regular mixologist on the gram,sharing his recipes for martinis, scotch sours, and even Christmas cosmos with his signature panache.
"I love cocktails. It's that ceremony that I think is so beautiful," Tucci said. "Sometimes it doesn't really matter what the cocktail is. It's the ceremony of it that's quite lovely. It's like setting a dinner table and sitting down altogether for dinner. It's nice."
The star of CNN's new culinary docuseries, Stanley Tucci: Searching For Italy, also makes a mean margarita.
"It's a classic drink, it's very refreshing," he says in his Instagram tutorial.
For National Margarita Day 2021, bust out the tequila and follow Tucci's recipe for his famed "Instagram Margarita" below.
Article continues below advertisement
Stanley Tucci's Instagram Margarita
Ingredients
Double shot of tequila
3/4 shot of fresh lime juice
1 shot of Cointreau
Sea salt
Wedge of lime
Ice
Instructions
Pour tequila, lime juice and Cointreau over ice into a shaker
Shake well
Rim glass with lime juice and salt
Squeeze a lime wedge and leave in glass