COUPLES
Nikki Bella & Artem Chigvintsev Are In Couples Therapy As The 'DWTS' Pro 'Doesn't Realize His Tone' When He's 'Stressed'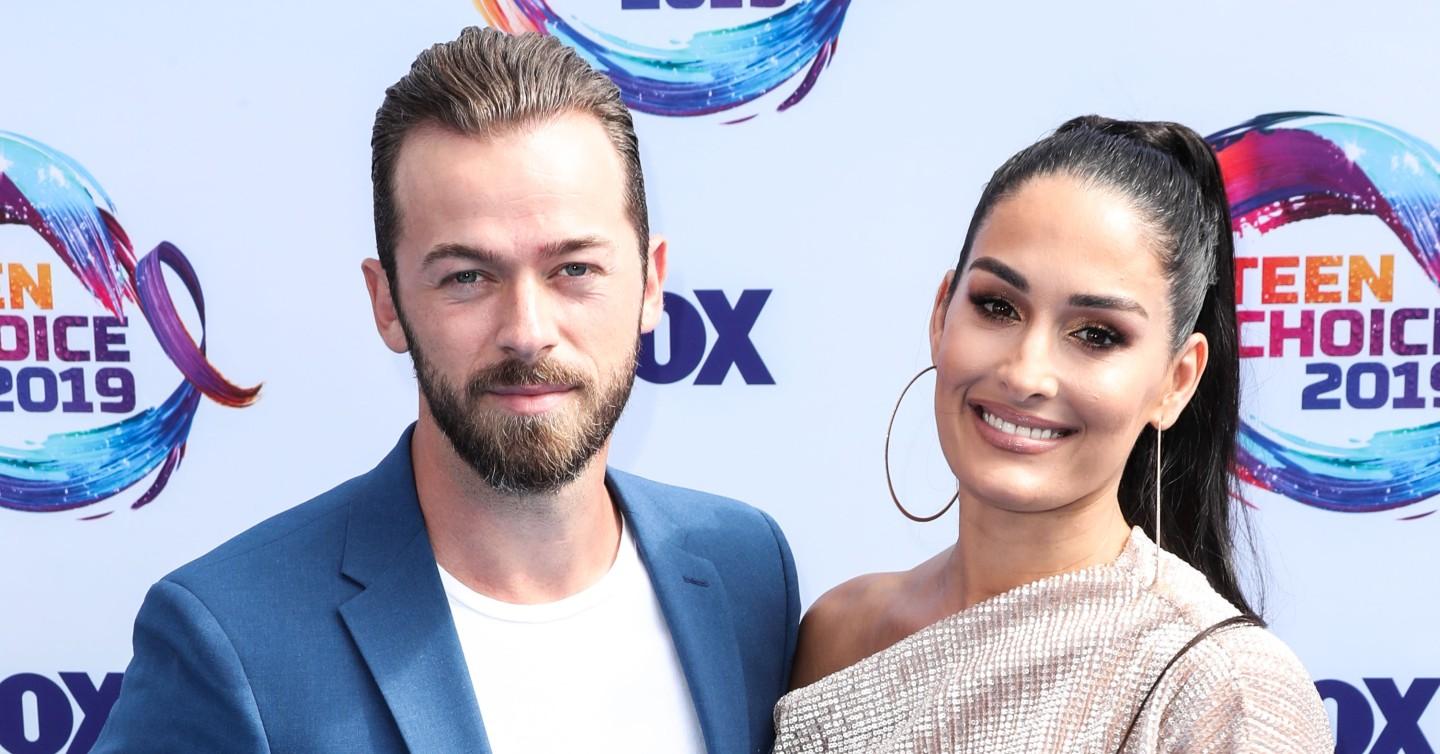 Article continues below advertisement
The Total Bellas star explained that Chigvintsev "doesn't realize his tone" when he is "stressed," which is why they are seeking professional help.
During their Dancing With the Stars stint in 2017, Bella shared that her pro-dancer partner was "super strict" in rehearsals.
"He kind of made a comment about my jive and got really mad at me," the 37-year-old recalled. "And I was like 'You know what, dude? J. Lo and Beyoncé don't jive. I don't have time for this.' And I walked out and I got in my car."
Article continues below advertisement
At the time, Bella called then-fiancé John Cena. "I am quitting. I am not going to stand for this. He is a d**k!" Bella vented to Cena.
"I remember during dress rehearsals sometimes I'd be like, 'Is he mad at me?'" Bella said. "It would make me feel really off. It would just be his tone. It was hard, it was hard on me a lot."
Article continues below advertisement
Bristowe said that she had a similar experience on the show and felt that Chigvintsev "hated" her.
"OK, I'm glad because I was, like, 'Maybe he just didn't like me at all as a person,' Bristowe shared, adding that she had "heard all the dancers are like that."
MORE ON:
Dancing With the Stars
In November 2020, Bella confirmed on The Tamron Hall Show that they were going to start couples therapy when the DWTS season was over in order "to be amazing parents and know how to balance parent life out and also our own relationship. Because Artem and I don't ever want to have a struggle. You know, we plan on being married."
Article continues below advertisement
The reality star also noted things got tough when the Russia native went back to work. "I was so supportive, like, 'Go and do it! I got this.' Then I got shook, like, no, I don't have this. Like, why did I think I could do this alone as a new mom?" Bella previously told Us Weekly about her man's career.
"Then I came to L.A., and, like, Artem is still so busy here and it's not like he is fully present when he's home. He is trying to be the greatest dad — and he's an amazing dad — but I would be lying to say, 'Oh, it's great.' It has definitely been a struggle for us. It's hard. We have so many ups and downs.
Article continues below advertisement
"It's been so difficult on our relationship because I need so much from him. But he's torn between his job that requires so much from him and then us at home. My depression kicks in so hard."
Bella and Chigvintsev reconnected after her split from Cena and confirmed that they were an item in July 2019. The two then got engaged that November and later welcomed their baby boy, Matteo, in July 2020. Bella's twin sister, Brie, welcomed her second child, Buddy Dessert, within hours of her sister.