NEWS
'Non-Binary Is The Future': Model Courtney Stodden Proudly Comes Out On Instagram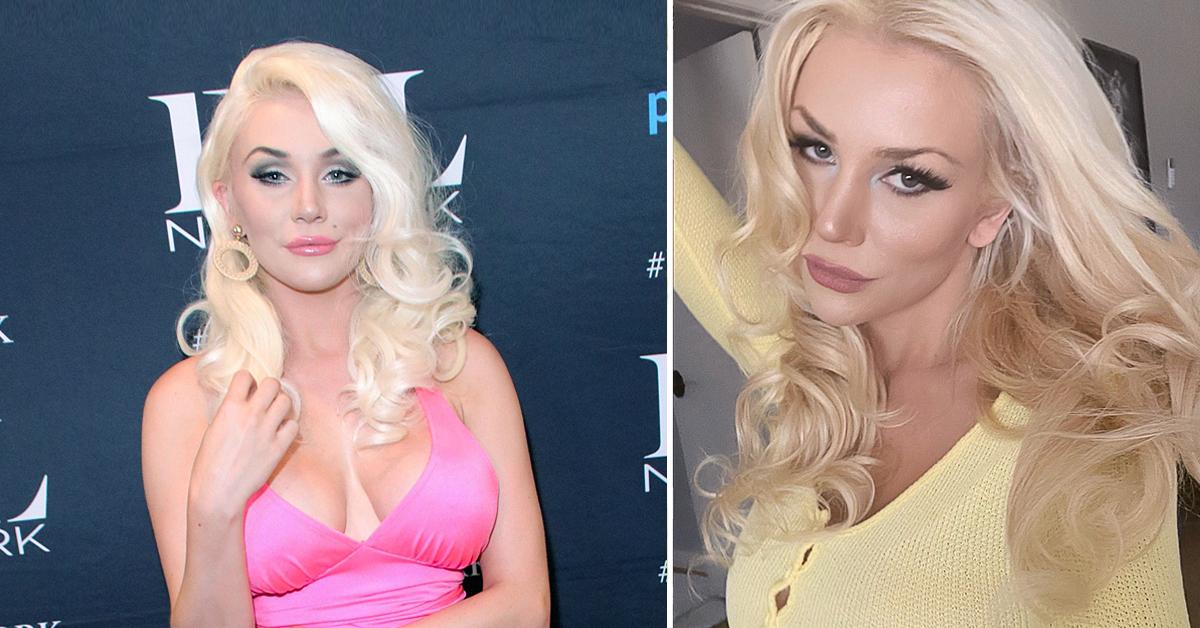 Media personality Courtney Stodden, who made headlines in 2011 for marrying ex-husband Doug Hutchison at 16 years old when he was 50, came out as non-binary via Instagram.
Article continues below advertisement
"They/them/theirs. I don't Identify as she or her. I've never felt like I ever fit in anywhere," the now 26-year-old wrote on the post, which hit Instagram late on Tuesday, April 13.
Article continues below advertisement
Stodden opened up about their experience growing up and how they "never fit in."
Article continues below advertisement
"I was bullied horribly in school because I was different. The other girls never understood me," they continued. "It got so bad that my mom pulled me out of school. And still, i don't fit in. I never really connected with anyone my age. My spirit is fluid with a kaleidoscope of color."
On their Instagram homepage, Stodden changed their bio to represent their new pronouns: "they/them."
Article continues below advertisement
Non-binary individuals do not identify exclusively as a man or woman; someone who is non-binary can feel the mix of two gender identities or no gender at all.
Article continues below advertisement
The model made headlines early in their teens when they married actor Hutchison, who at the time was 34 years their senior. Hutchison is known for his role in the film The Green Mile and the TV show Lost. The two were married for nine years and divorced last year.
Article continues below advertisement
After their June 2011 wedding, the couple's spokesperson told E! News, "We're aware that our vast age difference is extremely controversial… But we're very much in love and want to get the message out there that true love can be ageless."
Looking back, the media personality has a different view on their marriage. Having felt "manipulated" and "groomed," they posted a pic to Instagram on March 3, 2020, when the divorce was finalized.
Article continues below advertisement
"I look back at this picture and feel absolutely taken advantage of. I've been scared to even speak up about feeling groomed or being verbally abused during the almost 10 year marriage because I was a child and he was 50 when we married but I'm a woman now and it's time for me to put my big girl pants on and speak on this matter," Stodden wrote at the time.
Article continues below advertisement
"I've felt completely trapped, manipulated and at times abandoned by adults // growing up in such an environment — it became a lonely and dark place."
Stodden now seems overjoyed to be living in their truth. They told The Blast, "I felt trapped hiding under what everyone has always seen. Or thought they seen — a super feminine blonde. But I'm so much more underneath the misconceptions. Non-binary is the future."