NEWS
'It Was So Toxic': Courtney Stodden Is 'Grateful To Be Alive' Following Her Contentious Divorce From Ex Doug Hutchison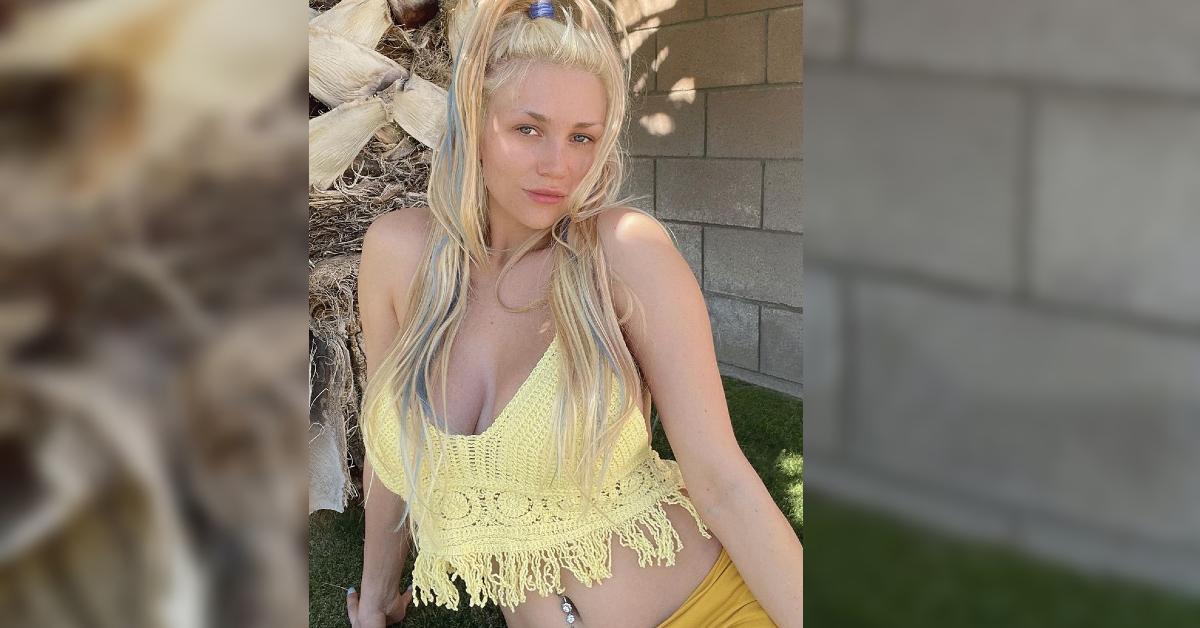 Article continues below advertisement
"I was 16/17 years old when it first started," she explained, noting that she "was so overwhelmed" that she used alcohol to "cover up" her depression and heartache. The Love Addict alum added that she "would then walk the Hollywood Hills and hide behind trash cans at two in the morning" to find solace and "cry."
Article continues below advertisement
Despite Stodden and Hutchison's nearly 35-year age gap, it was the blonde bombshell's aesthetic and quest for reality TV fame that people ridiculed her for. Stodden revealed that the bullying she has endured stretched all the way back to when she was a child, as OK! learned she was "bullied" out of her hometown.
Article continues below advertisement
The model even compared her rough childhood to that of pop icon Britney Spears after she saw the explosive documentary Framing Britney Spears — which details the "Toxic" singer's meteoric rise to fame and her ongoing messy conservatorship battle with her father, Jamie. "When I watched the Britney documentary... I was like, OMG, my story is kind of eerily similar," she said, referencing how they both achieved "fame at a young age."
Article continues below advertisement
After the release of Framing Britney Spears, Stodden took to Instagram to send a message of thanks to her fans. The influencer revealed that she's "received apologies from both sides — people in the media and supporters from around the world" and that the explosive docuseries "has opened a lot of people's hearts to what it's like being in the shoes of a personality in the center of judgement."
Now, at 26 years old, the blonde beauty is working on leaving her past behind her and forging a new path forward. She's working on her music, with her latest single, titled "Side Effects" out now and according to her Instagram has a makeup line in the works. "So excited to announce Courtney Alexis Cosmetics dropping #Summer2021," she wrote earlier this month.