NEWS
Courtney Stodden Calls Out Chrissy Teigen For Bullying Her On Social Media — Shortly After Model Quit Due To 'Negativity'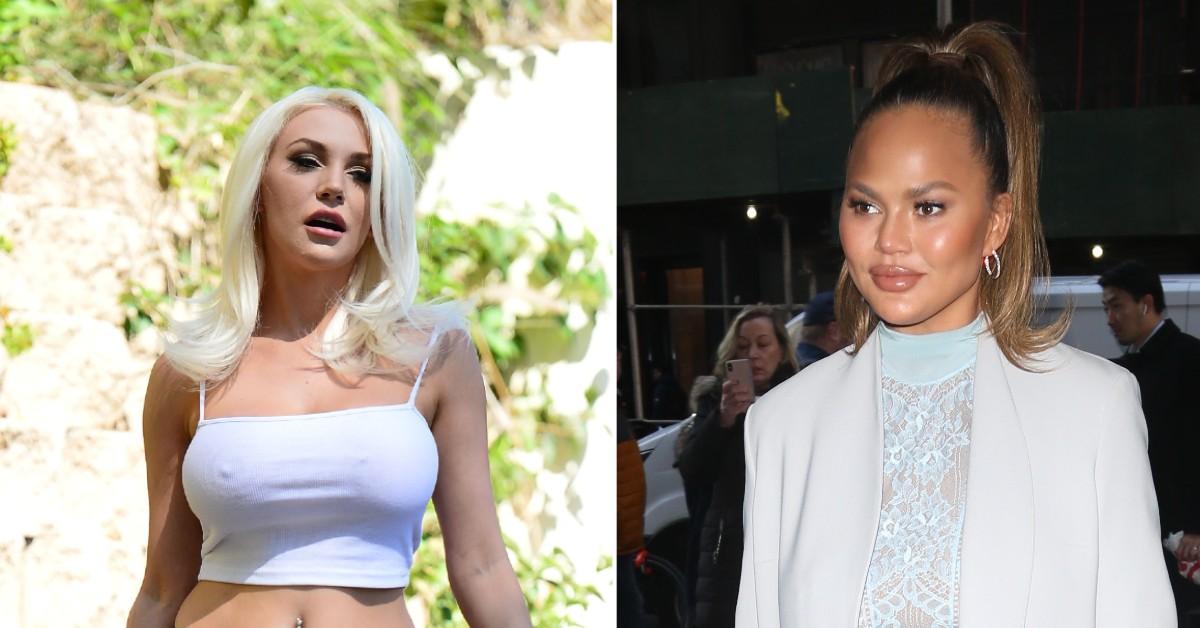 Article continues below advertisement
Stodden posted a screenshot of an old tweet allegedly penned by Teigen in October 2011 that poked fun at her. "Saying Courtney Stodden's FB page got shut down for being 'too sexy' is like saying the nazi's were just meanies. As in, not quite," Teigen wrote at the time, according to the screenshot.
"What a shame @chrissyteigen is leaving Twitter… it's too 'negative' for herrrrrr #chrissyteigen #bully," Stodden captioned her post on Instagram.
Article continues below advertisement
The singer wrote a follow-up post on Twitter about the lasting effects of being bullied on social media. "Bullying can leave lifelong scars. Be kind. #Mentalhealth," she declared.
Article continues below advertisement
Teigen announced on Wednesday, March 24, that she was deactivating her Twitter. "For over 10 years, you guys have been my world. I honestly owe so much to this world we have created here. I truly consider so many of you my actual friends," the 35-year-old tweeted. "But it's time for me to say goodbye. This no longer serves me as positively as it serves me negatively, and I think that's the right time to call something," she wrote before closing her account.
Article continues below advertisement
Stodden is no stranger to being bullied. Her controversial marriage to actor Doug Hutchison in 2011 — when Stodden was only 16 years old and the actor was 50 — raised many eyebrows. However, people primarily bashed Stodden's blonde bombshell aesthetic and reality TV ambitions while they essentially left Hutchison alone.
Article continues below advertisement
Although the blonde bombshell appeared to be all smiles on the outside, OK! recently reported that Stodden was troubled behind closed doors and is "grateful to be alive" following her allegedly abusive relationship with Hutchinson.
"It was so toxic, I was in such a toxic situation for what 10 years now," Stodden said, referring to her relationship with The Green Mile actor. The influencer claimed that Hutchison would abuse her "night after night."
Article continues below advertisement
Stodden continued: "I was 16/17 years old when it first started," noting that she "was so overwhelmed" that she used alcohol to "cover up" her depression and heartache. The Love Addict alum added that she "would then walk the Hollywood Hills and hide behind trash cans at two in the morning" to find solace and "cry."
Now, at 26 years old, the beauty is working on leaving her past and her former bullies behind her and forging a new path forward. She's working on her music, with her latest single, titled "Side Effects," out now. According to her Instagram, she also has a makeup line in the works. "So excited to announce Courtney Alexis Cosmetics dropping #Summer2021," she wrote earlier this month.