COUPLES
'It's All A Facade': Pamela Anderson Accused Of Being A 'Home Wrecker' After Her Husband's Ex Claims Their 'Love Story' Was An 'Affair'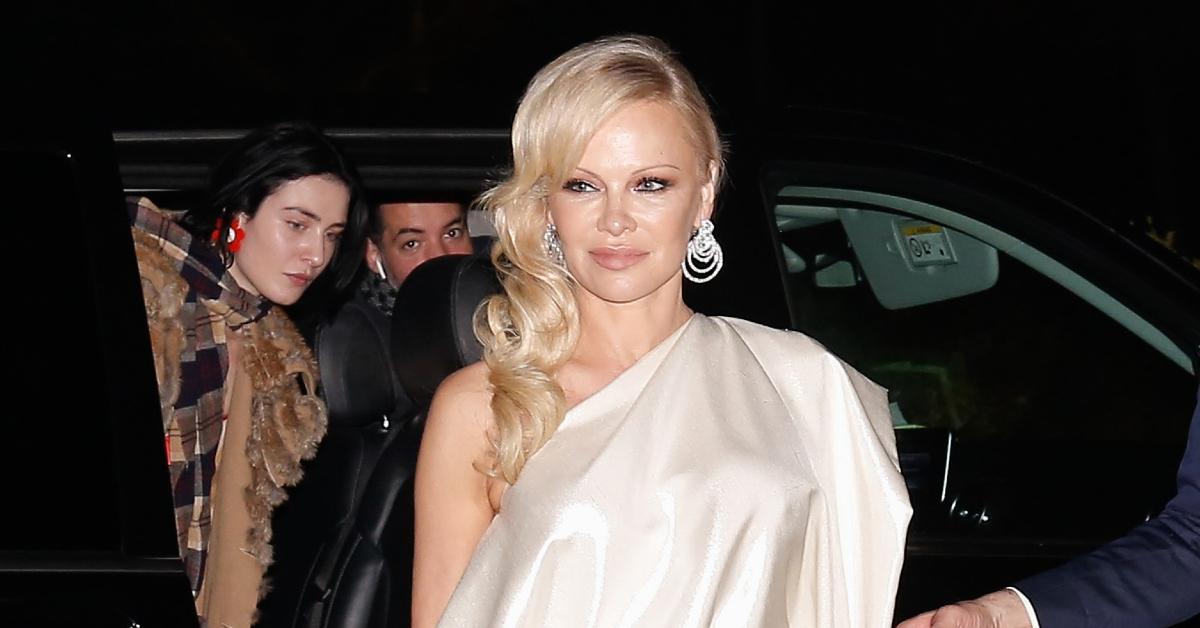 Article continues below advertisement
"It's all a facade," Hayhurst's ex Carey — who called Anderson a "home wrecker" — said.
"I decided to speak out because I want people to know that my almost five-year relationship, with three children involved, ended because of the affair Pam and Dan started while he was still with me," the 42-year-old claimed.
Article continues below advertisement
Hayhurst was a handyman who worked on Anderson's house for several months before he became her bodyguard. Carey said that she and Hayhurst had been together for five years, and she moved in with him to help raise his children.
Article continues below advertisement
"We were all totally blindsided by this, it's been so hard for us. And it's not just me and the kids, lots of people have been hurt by them. Dan has lost friendships and business relationships because of this," she said.
"We did everything together, like family vacations, family fishing trips, we worked on family projects together. It was always us."
Things changed in March 2020 when Hayhurst spent more time out of the house.
"Dan would stay at her house and not come home, and here I am taking care of the kids," Carey said.
Article continues below advertisement
"At first he denied it when I confronted him but then, finally, I asked him, 'Are you sleeping with Pam? He said, 'All I'm going to say is I've crossed the line,'" she said. "At first he said, 'I want you to stay in our house. I don't want you to go. I just need to figure things out.'"
"Later he apologized to me. He said, 'Carey, I love you. I don't know what is going on right now. I'm not in my right head right now. I'm not in a good space.'"
Article continues below advertisement
Hayhurst moved out of their shared home and started shacking up with the Baywatch alum. Carey has since moved out, too.
Anderson allegedly gave her new man a boat for his 40th birthday, but the couple behaves like "teenagers," according to Carey.
"He's smashed her car three times now, and her boat twice. It's a walking mess. They sit on their property drinking — it's like the Dan and Pam show," Carey claimed.
Hayhurst and Carey never tied the knot since he told her he would never get married again, but "here we are, six or eight months or whatever the hell they are into their relationship and they're married."
Hayhurst is Anderson's fifth husband — but her sixth marriage.
"I just think, 'Wow, who are you? Who is the man I was with for five years?' None of this makes sense," Carey said.
"I'm exactly where I need to be — in the arms of a man who truly loves me," Anderson gushed to DailyMailTV. "This one year together has felt like seven — like dog years."
Carey spoke with The Sun about her ex.