NEWS
Pamela Anderson Is Married Again, This Time To Her Bodyguard — Inside The Backyard Ceremony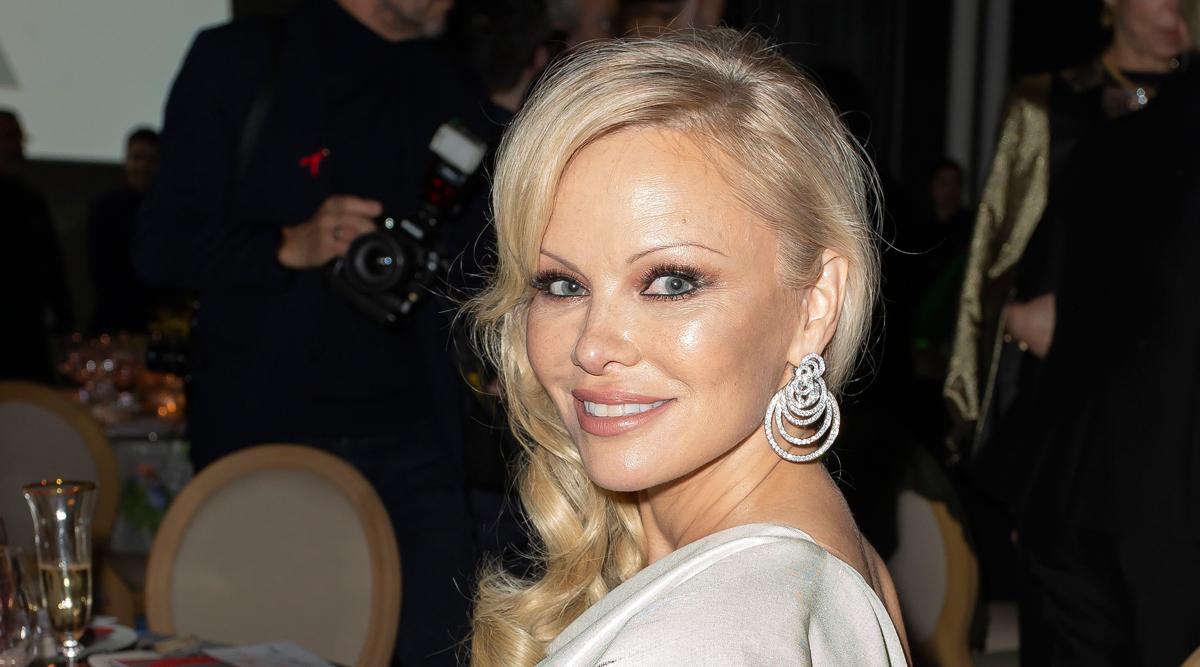 Pamela Anderson has tied the knot yet another time, with her latest being her bodyguard, Dan Hayhurst, whom she reportedly fell in love with during pandemic lockdown.
The two wed on Christmas Eve 2020 in an intimate ceremony at Anderson's home in Vancouver Island, Canada. Hayhurst is a builder who is from the same small town as Anderson, and the two met at the beginning of the lockdown last year.
Article continues below advertisement
All that time together apparently helped accelerate their romance: "This one year together has felt like seven – like dog years," Anderson, 53, explained, adding, "I'm exactly where I need to be – in the arms of a man who truly loves me." She noted that the pair are a "natural fit."
PAMELA ANDERSON SHARES VIDEO OF ALLEGED ABUSE BY EX ADIL RAMI
The couple had no family or friends present at the wedding, but they said they have blessings from both sides of the clan, as well as all their friends. "Everyone we know is happy for us."
Anderson chose to have a traditional wedding in the backyard of property she bought from her grandparents 25 years ago. "This is where my parents were married and they are still together. I feel like I've come full circle," she enthused.
Article continues below advertisement
While the couple took traditional vows officiated by a local pastor, there were a variety of influences in the ceremony. Qiyupelenexw from Snuneymuxw First Nation acted as a witness and sang the Paddle Song, which signifies a new journey. Additionally, the newlyweds were blessed in a "cedar brushing" ceremony.
Hopefully this marriage will be the key to happiness for Anderson, who has had her share of ups and downs in the relationship arena. In addition to her short-lived marriages to rockers Tommy Lee and Kid Rock, she was engaged to fellow model Markus Schenkenberg followed by another marriage to Rick Salomon, whom she divorced and subsequently married a second time before divorcing him again. In 2020, she beat all her own records for lightning-quick marriage when she tied the knot with producer Jon Peters, only to split a mere 12 days later.
The Daily Mail was the first to report on Anderson's new marriage.