O.J. Simpson Implies He Doesn't Like To Travel To Los Angeles Because He Might Run Into Nicole Brown Simpson's 'Real' Murderer
O.J. Simpson recently implied the reason that he does not like to travel to Los Angeles is because he might run into the "real" killer responsible for the murders of Nicole Brown Simpson and Ron Goldman.
Article continues below advertisement
The former football star is no stranger to making bold claims surrounding the shocking murder trial that rocked the world in the mid 1990s. In 2007, he released a book suspiciously titled If I Did it: Confessions of the Killer, unravelling a supposedly hypothetical tale of the incident, and graphic description of the brutal murders as if he had been there.
Now, Simpson is at it again. In an interview with Tim Graham at TheAthletic.com, he admitted he had "trouble" with L.A. "People may think this is self-serving, but I might be sitting next to whoever did it. I really don't know who did this."
Article continues below advertisement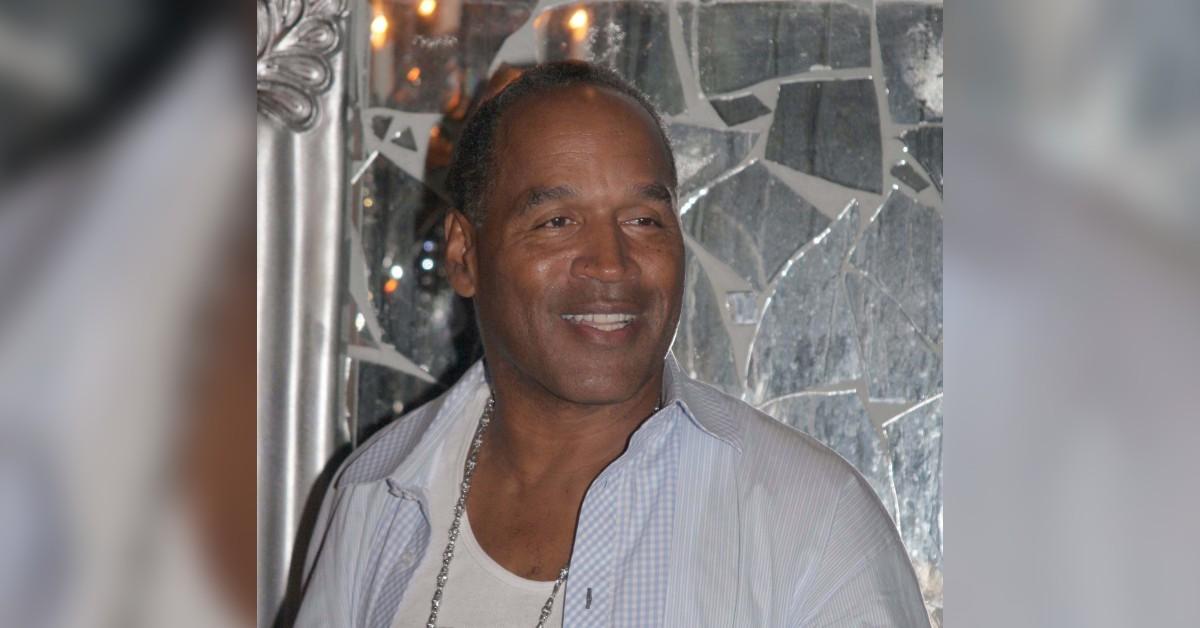 Article continues below advertisement
The disgraced actor doubled down on the strange comment, elaborating on the concern. "I figured eventually somebody would confess to something, you know? I had one suspect I told my lawyers to look at. I still think he might be involved, but I can't talk about it."
Despite his fears of one day running into the 'real' killer, Simpson, 74, went on to boast about how perfect his Las Vegas life is, citing that he doesn't have to work, he plays golf "four or five days a week", and that when he goes out to dinner, strangers will buy him drinks and ask to take pictures with him — including the "ladies", who he says also like to give him hugs.
Article continues below advertisement
"People truly care for me. You don't know who truly cares about you until you've gone through some serious stuff, and I've gone through serious stuff. The media won't say it, but that is my life. I'm living a good life now," The Naked Gun actor said.
Article continues below advertisement
As OK! previously reported, Simpson's 'dream team' lawyer F. Lee Bailey died this past June. He is most notably remembered for being a part of the ex athlete's legal team in 1995, and is often credited as a major part of the reason Simpson was indicted.
The former football player mourned the loss on Twitter, calling him "smart", "sharp as ever", and referring to him as "one of the great lawyers of our time".