NEWS
'He Just Gives Me Attagirls': Pam Dawber Reveals What It's Like Working Alongside Husband Mark Harmon On 'NCIS'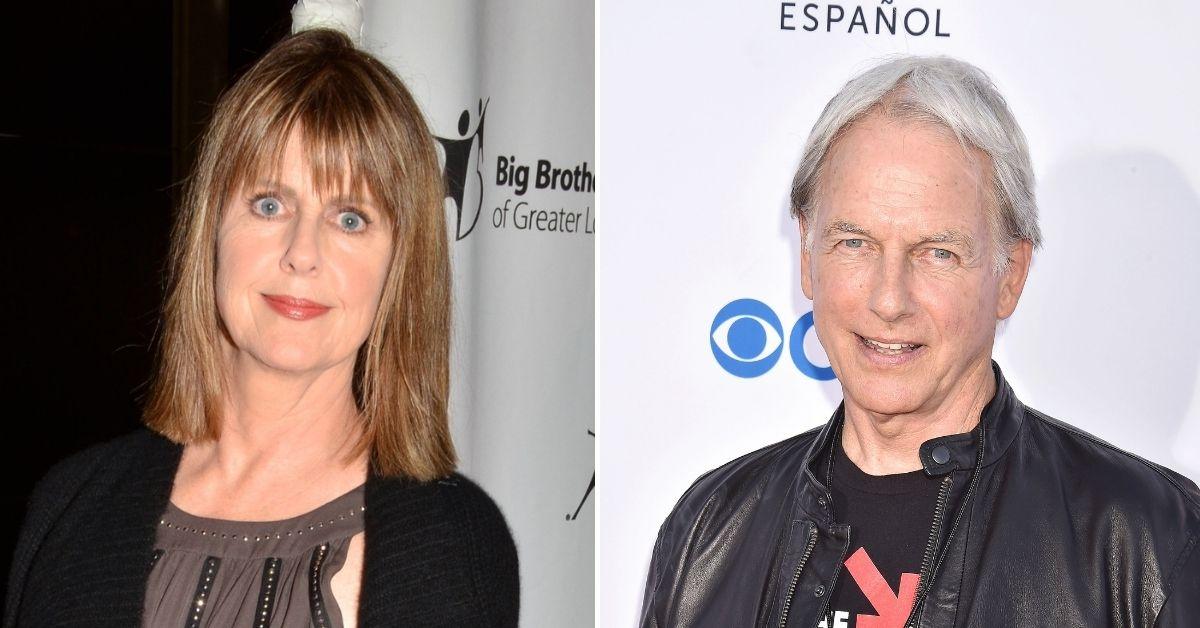 After making her highly anticipated NCIS debut, Mark Harmon's wife, Pam Dawber, is spilling the beans about what it's really like working with her handsome hubby.
Article continues below advertisement
The 69-year-old graced TV screens on Tuesday, April 6, as Marcie Warren, a "seasoned investigative journalist who uses her savvy wit and down-to-earth people skills to aid in her tireless pursuit of truth."
Article continues below advertisement
"Either I just didn't want to do it or I didn't appreciate what it was they wanted me to do. Or it was near Christmas and it was like, 'I can't do this. I've got my parents coming into town.' I just haven't been interested in, you know, chasing the business," Dawber told Entertainment Weekly.
Article continues below advertisement
"Then I guess they had created this character Marcie. Mark didn't tell me about it. Suddenly I have an email from my agent and I was like, 'Oh, poor Harry, my poor agent, here we go again. I'm going to turn him down.' And he goes, 'Well, you might want to read this.' I guess they were running names for who they could bring in for it and Mark said, 'You should be talking to my wife about this character.' The character is so good. I just fell in love with what they wrote."
Article continues below advertisement
"My husband is so supportive of me. He's just a giving, great guy. He just gives me attagirls, you know?" Dawber gushed about Harmon, whom she tied the knot with in 1987.
"It's fun because Gibbs grunts out a lot of lines. He doesn't give a lot. So they go toe-to-toe. He frustrates the hell out of Marcie. So they've got this oddball relationship where they're checking each other out. She doesn't understand whether is he a truth teller. Is this guy for real? And he's thinking sort of the same thing about her."
Article continues below advertisement
Dawber and Harmon's character, Gibbs, become pen pals after he's thrown off a job for beating up a man who killed and tortured dogs and she tries to uncover what happened.
"She found out where Gibbs hangs out and tried to cozy up to him because she wants information," Dawber explained, but made it clear that she wouldn't sign on as a romantic interest.
Article continues below advertisement
While Dawber loved the role, she was nervous to take it on. "I can't say I was ever delighted when I saw my episodes with Robin Williams [on Mork & Mindy], you know, how many years ago? All of the fear bubbles to come up. Can I even remember lines anymore? What if I suck?"
Article continues below advertisement
With rumors that Harmon plans to depart NCIS, fans couldn't help but wonder if Dawber's role was a sign of the end. "That has nothing to do with anything. This is just a good storyline," she confirmed.
"I'm not going to go tip the hat on anything, but they don't think like that over there. A good story line is a good story line, and honest to God, we don't even know how it's going to end," she said, adding that she doesn't know if her stint as Warren is "over" after her four episodes.