NEWS
Paris Hilton Testifies About Enduring 'Daily' Abuse At Troubled Teen Center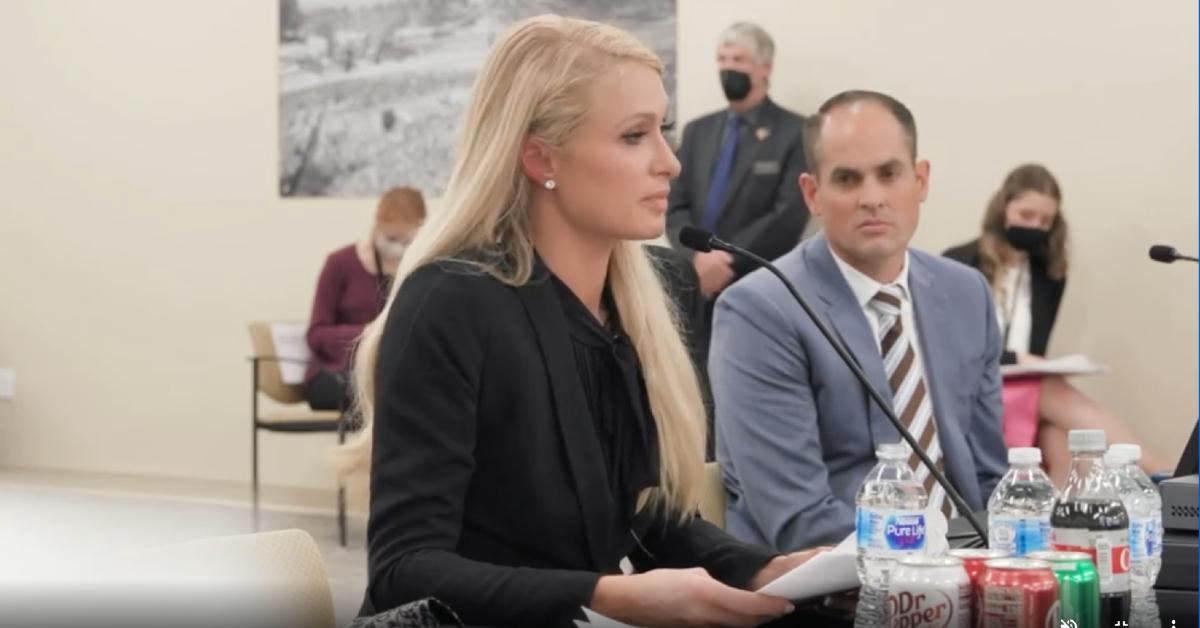 In an attempt to move the needle on regulation procedures, Paris Hilton testified to Utah lawmakers on Monday, February 8, that a state facility for troubled teens she'd spent time at subjected her to abuse "verbally, mentally, and physically...on a daily basis."  
Hilton, who was in the care of Provo Canyon School for 11 months when she was 16 on the orchestration of her parents Kathy and Rick Hilton, noted that the facility was responsible for "the most vivid and traumatizing memories I've ever experienced in my entire life." 
Article continues below advertisement
 'SIMPLE' SNUB — PARIS HILTON TURNED DOWN OFFER TO STAR ON 'THE HILLS'  
As she related, "Although Provo Canyon School marketed itself as a premier treatment center, it was as if hell itself was on Earth. I cried myself to sleep every single night, praying I would wake up from this nightmare."
While she attended the school, Hilton said she "didn't breathe fresh air or see the sunlight for 11 months," and was put in solitary confinement, as well as was prevented from contacting her family. 
In the documentary This Is Paris, which came out last year, led by Emmy-winning director Alexandra Dean, Hilton recalls the frightening night she was ripped from her bed as if she was being kidnapped. She related how she and her peers suffered physical and emotional abuse and were forced to take medication that made them sluggish.  
"I was embarrassed for people to know," she admits of the terrifying period. "I now know that I shouldn't be ashamed, the people who work at these places who are abusing children are the ones who should be ashamed."