BABIES
It's A Girl!: NFL Quarterback Patrick Mahomes & Brittany Matthews Welcome Their First Child — Find Out Her Sweet Moniker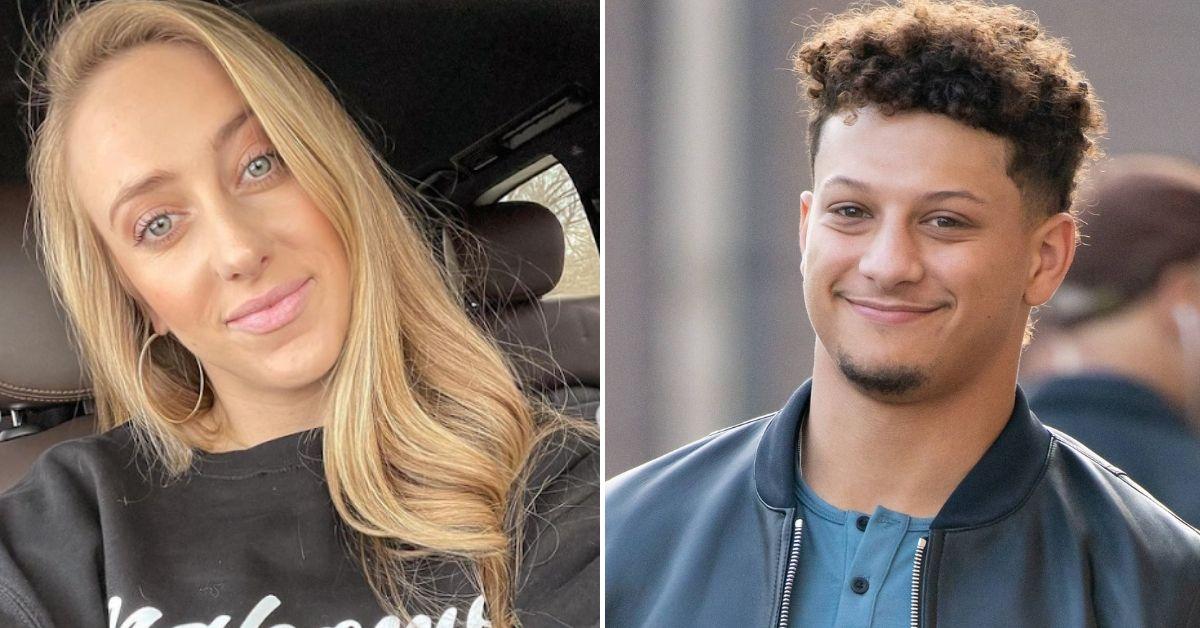 Article continues below advertisement
"Sterling Skye Mahomes," Matthews shared on Instagram, and added that their little girl was born Saturday, February 20 and weighs 6 lbs,. 11oz. The new mom held her baby's hand in the sweet pic and showed her followers a necklace that says "Sterling."
Article continues below advertisement
Mahomes shared the same pic and caption on his Instagram page.
Article continues below advertisement
"STER STER🖤," Mahomes brother, Jackson, commented. "BABY GIRLLL."
"We have a Princess in the Chiefs Kingdom! Congrats, Brittany & Patrick," one fan gushed.
"Welcome to the world baby girl," another wrote.
"I'm so happy for you guys and can't wait for all the adventures and happy times," Jackson shared on his Instagram over the weekend.
"@patrickmahomes will be the best dad! @brittanylynne will be the best mom! Love you 3."
Article continues below advertisement
Article continues below advertisement
"And to think i feel like this was just the other day! Now Patrick is a dad!! #blessed #family," the 25-year-old's mom, Randi Mahomes, shared over the weekend, and added the couple's snap to her Instagram Story.
"I've got to work on becoming a better dad even though I haven't become one yet," Mahomes said of his offseason goals after Super Bowl LV.
Article continues below advertisement
The pair have been together for almost a decade after they began dating in high school. Mahomes popped the question in September 2020 in a VIP box at Arrowhead Stadium in Kansas City, Missouri, which was filled with white and red rose and lit up with a sign that read, "Will You Marry Me?"
"On a day that was meant to celebrate you, you turned it into celebrating us. It's always us, it's always you and me," the personal trainer said at the time.
The same month Matthews announced that she was expecting.
"Mom & Dad, taking a small detour to the wedding," the blonde beauty shared at the time.
Article continues below advertisement
The pair found out in October that a little girl was on the way in a gender reveal involving their dogs. However, Mahomes previously said it didn't matter what the baby's sex was because he just wanted "a healthy baby and someone I'll be able to love for the rest of my life."
Article continues below advertisement
"Not how we wanted it to end, but 15 played his heart out and I'm always and forever proud of him in everything he does!" Matthews tweeted after the Chiefs lost the Super Bowl LV to the Tampa Bay Buccaneers. "Now let's have a baby."
Mahomes told KSCP 610 Sports Radio that the baby news and their engagement being tied together was a miracle.
"Those things are special, that you don't get to happen a lot in your life," he explained. "Being able to be a dad and being able to get married here soon, I'm truly thankful for that."