NEWS
Making Moves! Pete Davidson Officially Vacates Mom's Basement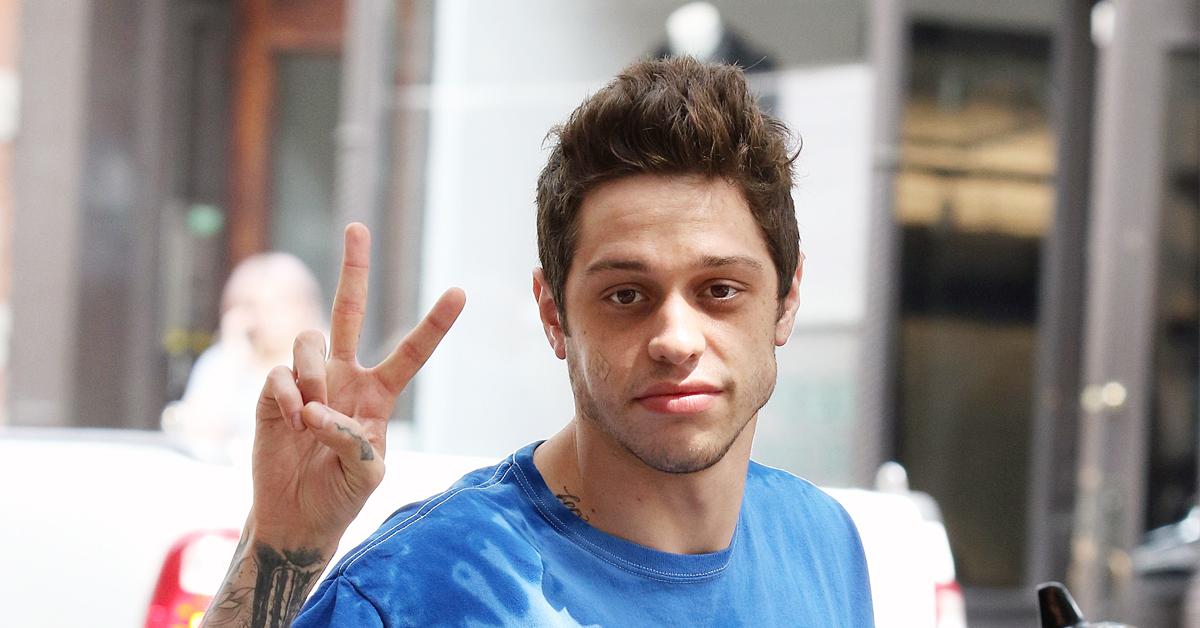 The bags are packed, and the spare keys have been made — Pete Davidson officially is out of his mom's basement.
Article continues below advertisement
During a Zoom call that was later uploaded to TikTok, Davidson mentioned, "I just moved out of my mom's house," as he unlocked the door of his new apartment. "I'm fully out. I got a pad." The SNL star's living situation has been a running joke on NBC's Saturday Night Live.
On a recent episode of the show, Davidson revealed his unromantic V-Day plans while staying at mom's pad.
Article continues below advertisement
"In some ways, I like the pandemic Valentine's because it's the first time being alone wasn't my fault," Davidson joked. "I spent the night eating chocolates and watching a movie with my mom, which is why I'm officially moving out of the house. One of us has to go."
Article continues below advertisement
Even though the King of Staten Island star spoke in a laughing manner, he insisted he was very serious about his decision. When costar Colin Jost asked if he was actually moving out, Davidson responded, "Yeah, I have to."
"The thing is my mom is a lot like this show. No matter what I do, I'm never asked to leave. Also, they're both really old and noticeably fatigued," he joked.
Article continues below advertisement
In the same "Weekend Report" skit, he also confirmed that he would be getting some tattoos removed in reference to a shirtless photo snapped of the star by a swimming pool.
"I saw a picture of myself without a shirt and I look like a toddler went to prison," he said. "I look like I'm carrying a shiv but only to poke open a Capri Sun."
Article continues below advertisement
Not too long ago, Davidson was looking for places to live with his ex-fiancé, pop star Ariana Grande. The two broke off their engagement after five months. The singer even wrote a song dedicated to him on her album Sweetener, titled "Pete Davidson," before their breakup. Grande is now engaged to real estate tycoon Dalton Gomez.
Article continues below advertisement
Davidson made history as one of the youngest cast members on SNL at age 20. The now 27-year-old is rumored to be seeing Bridgerton star Phoebe Dynevor, 25, OK! previously reported.