PHOTOS
Oops! Selena Gomez, Kris Jenner, Beyoncé and More Celebrities Dragged After Photoshop Fails on Instagram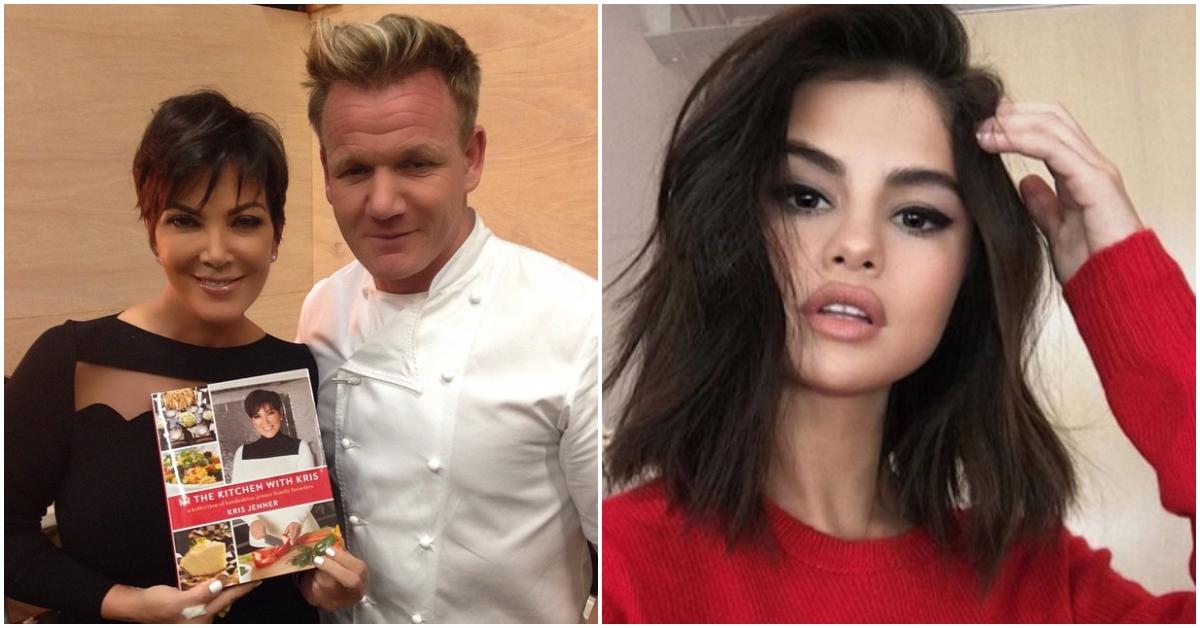 Aubrey O'Day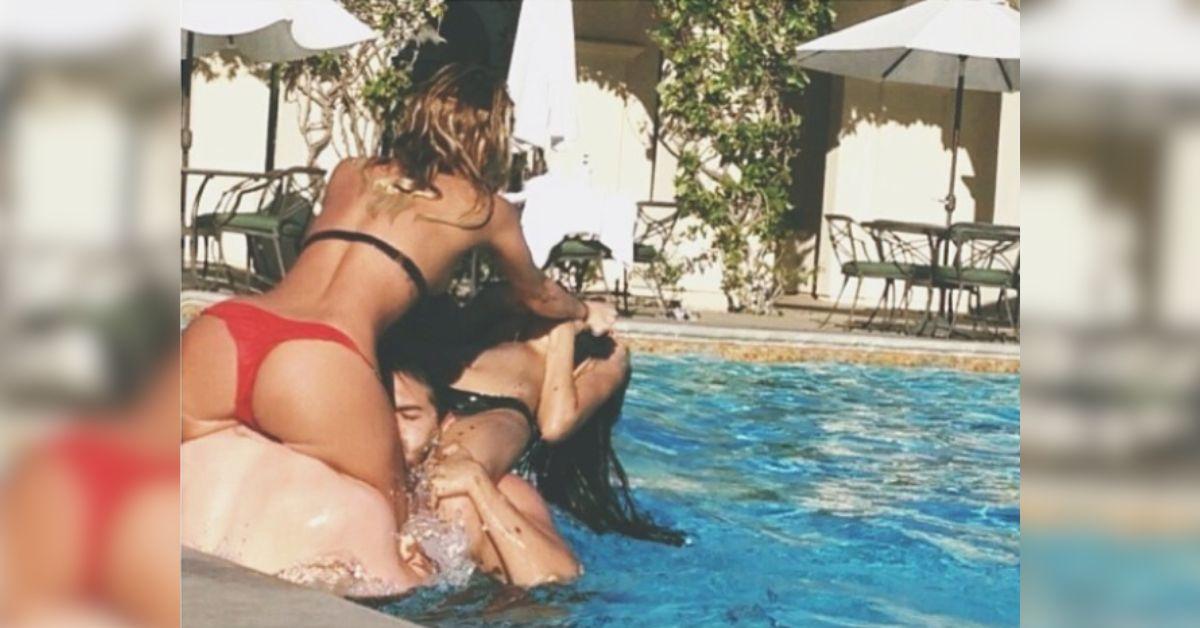 Aubrey O'Day posted a photo of herself and her friends playing shoulder wars in the pool. But aside from the fun game, her Instagram followers noticed the warped pool chair in the left part of the photo and assumed that she edited it to make her bum look rounder.
Article continues below advertisement
Beyoncé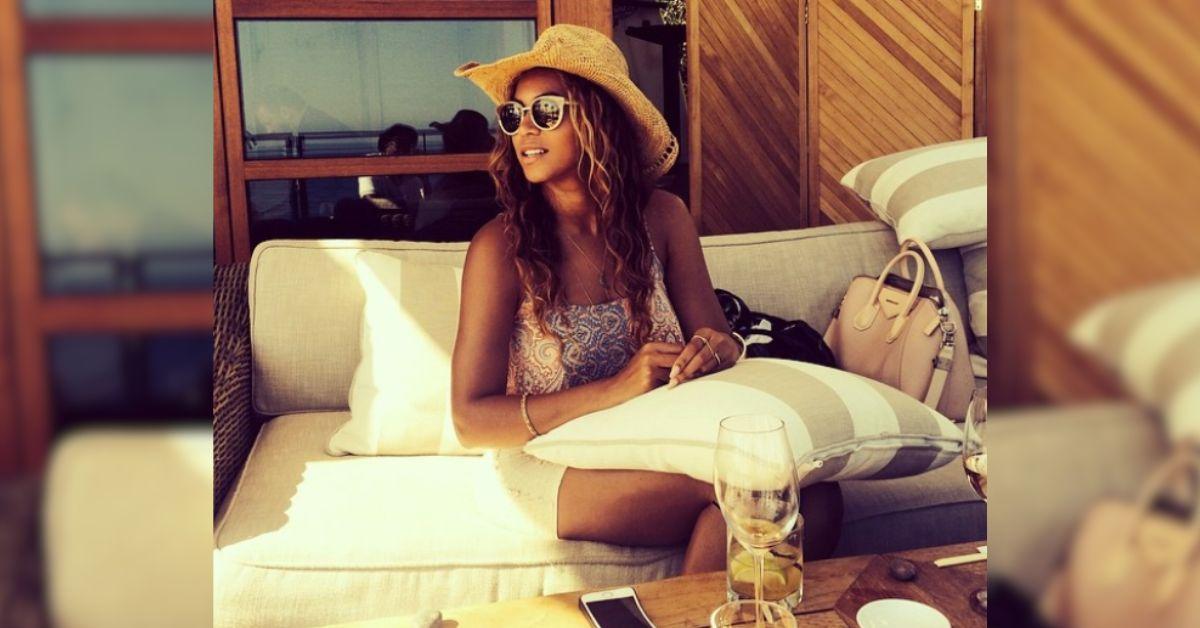 The photoshopping storm hit Beyoncé several times in the past.
After having her On the Run tour with her husband, Jay-Z, the "Beautiful Liar" singer uploaded a photo of herself while wearing a straw hat, shorts and a printed top. Eagle-eyed fans spotted evidence that she photoshopped her thigh because her iPhone and wine glass looked warped in the same snap.
Britney Spears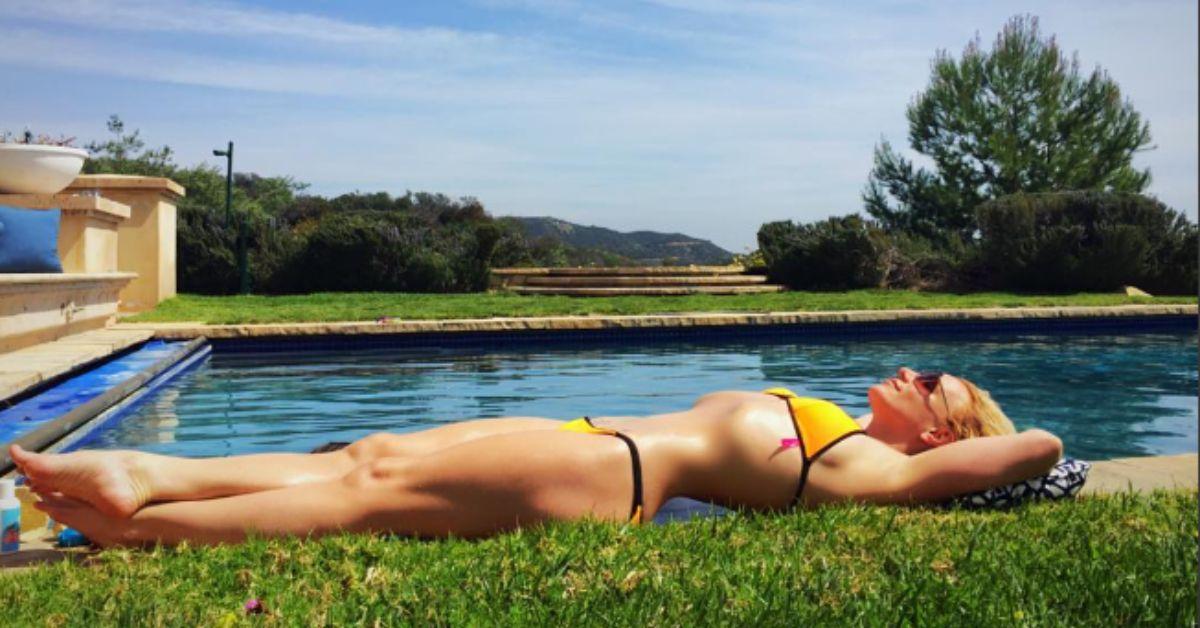 She posed near a pool, but Britney Spears found herself in hot water after fans spotted a Photoshop fail in her summer photo.
The photo in question featured the "…Baby One More Time" singer looking slightly bendy with a suspicious back gap. Some fans said she probably had a towel under her to support herself — but others suggested she missed putting back a tile and didn't edit the photo correctly.
Article continues below advertisement
Khloé Kardashian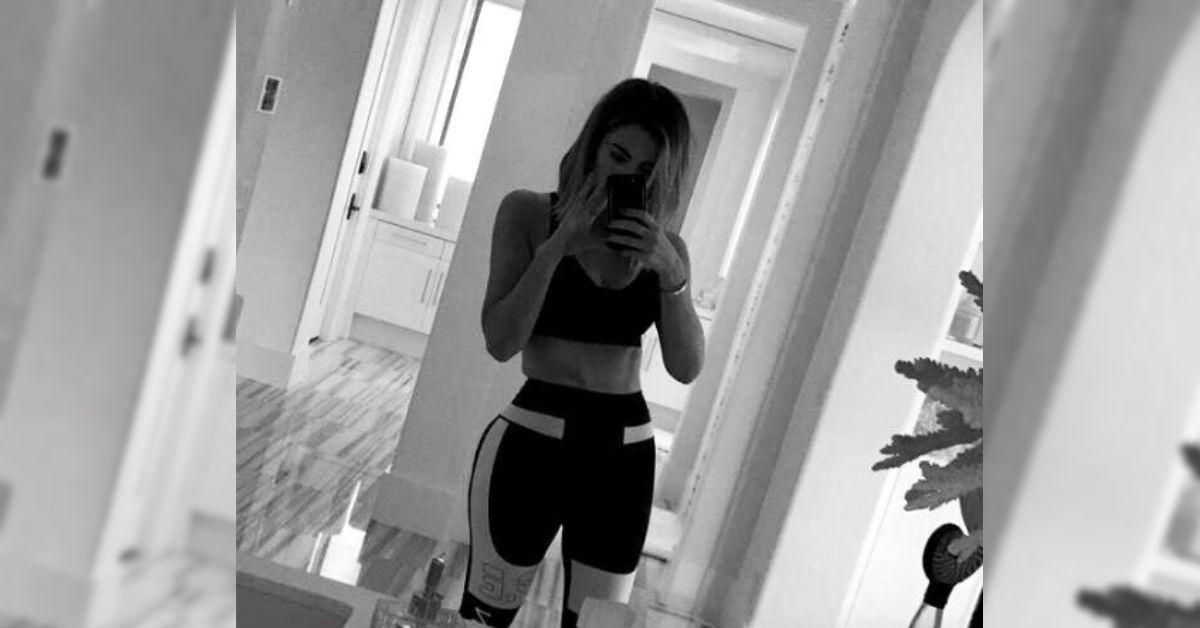 Khloé Kardashian's post-workout photo on Instagram attracted people for the wrong reason.
The Revenge Body with Khloe Kardashian star took a black-and-white mirror selfie and shared a taco story with her followers.
"Taco Tuesday. I think I only workout so I can stuff my face for taco Tuesday!" she captioned the post. "PS- I have no idea why my abs look so..."
Even fans noticed the strange lines on her waist, leading them to assume that Kardashian photoshopped the photo to make herself look slimmer.
Article continues below advertisement
Kim Kardashian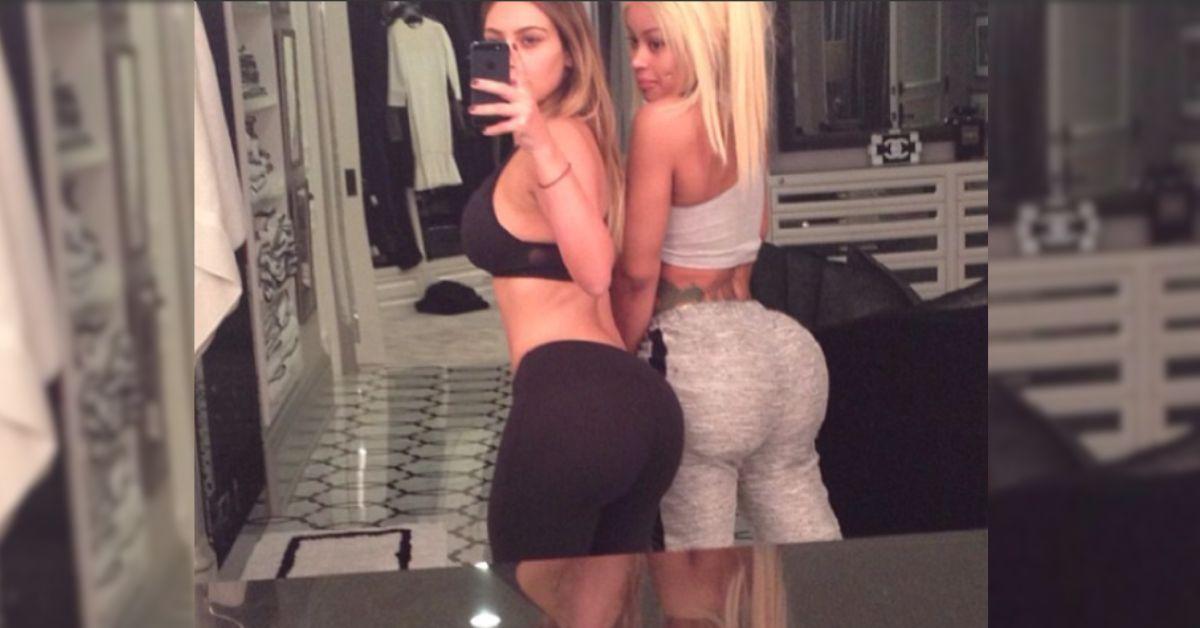 Article continues below advertisement
Kris Jenner With Gordon Ramsay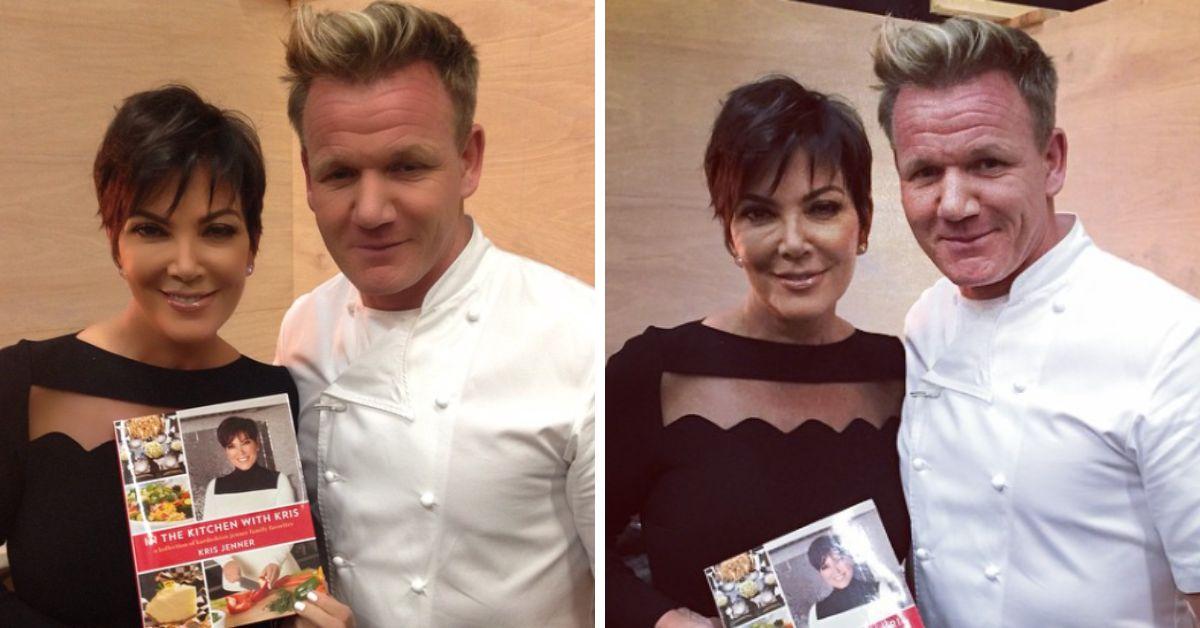 Even the Kardashians matriarch is no stranger to Photoshop fails.
Kris Jenner posed for a picture with British celebrity chef Gordon Ramsay as she showed her cookbook In the Kitchen with Kris: A Kollection of Kardashian-Jenner Family Favorites. Fans already noticed how their skin looked unusually smooth in the photo, but they found more definite evidence when the restaurateur posted the unedited version on his Instagram account.
Article continues below advertisement
Miranda Kerr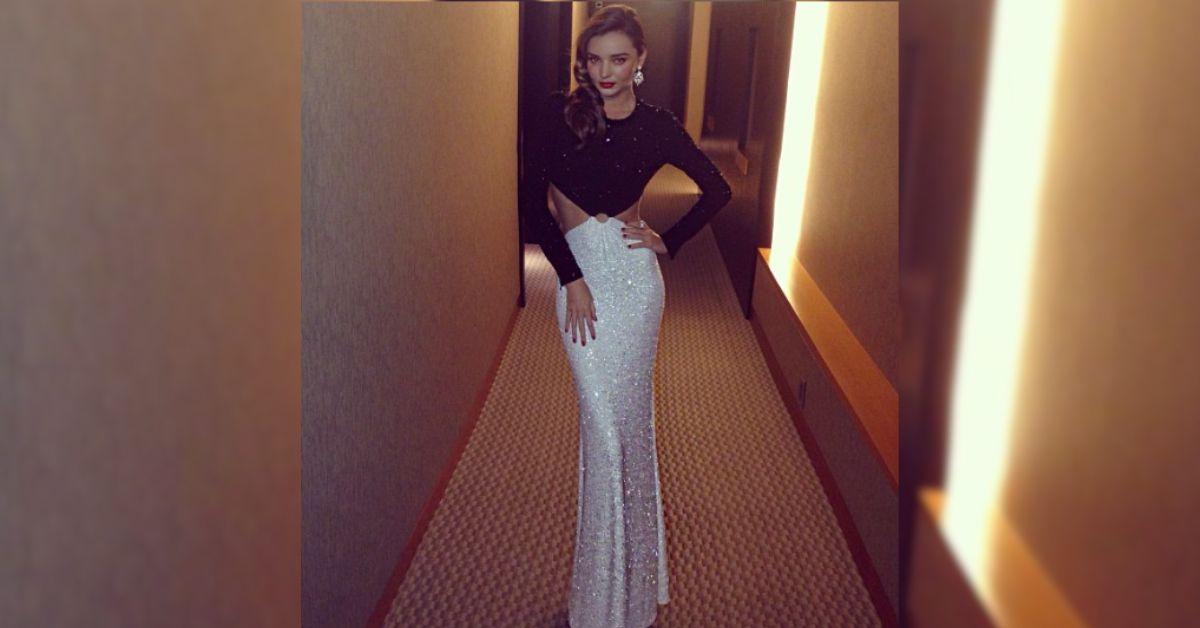 Miranda Kerr unleashed her beauty in an Instagram post before attending the Michael Kors in Japan event in Tokyo in November 2013. But fans hilariously pointed out that the model's desire to have slimmer-looking hips led the carpet to become a bit curvy.
Article continues below advertisement
Selena Gomez