NEWS
Holly Madison Claims Playboy Bunnies 'Had To Sleep' With Hugh Hefner Before Moving Into Mansion — But Kendra Wilkinson Fires Back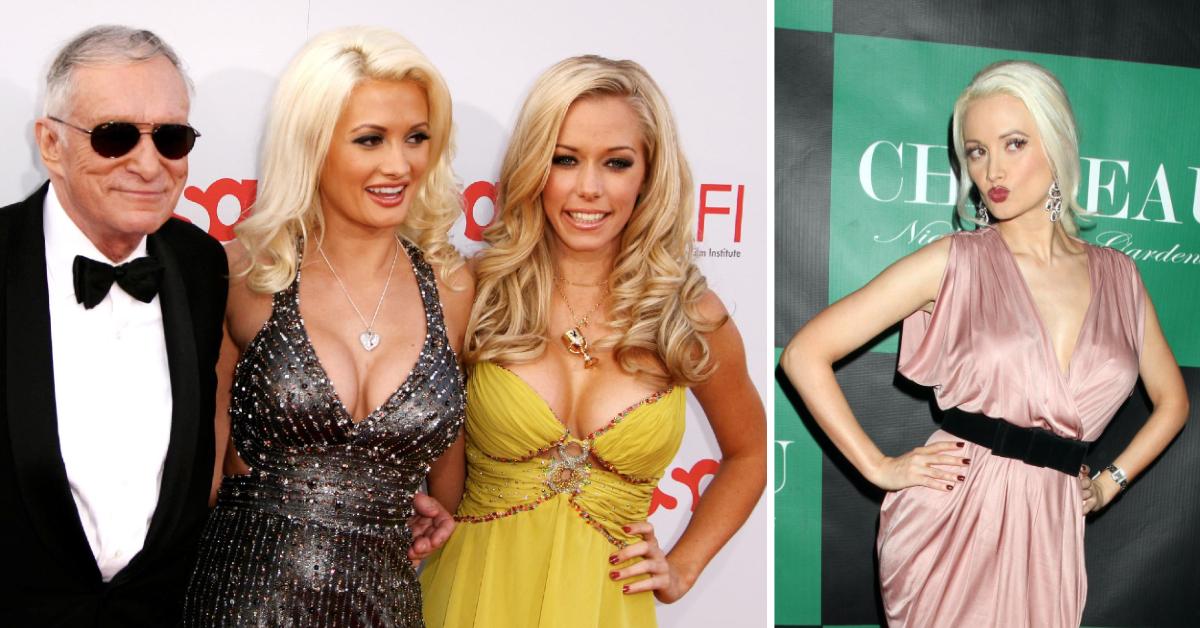 Playboy bunnies Holly Madison and Kendra Wilkinson remember their time with Hugh Hefner very differently. In 2014, during her stint on the reality series I'm a Celebrity, Get Me Out Of Here!, Wilkinson said she moved into the Playboy Mansion before having sex with Hefner — and, in a recent interview, Madison claimed Wilkinson wasn't being honest.
Article continues below advertisement
"I moved in [to the mansion], and weeks went by, and I didn't know 'sex' was involved ... because I knew nothing about Playboy — I had just graduated high school," Wilkinson stated at the time, according to ET.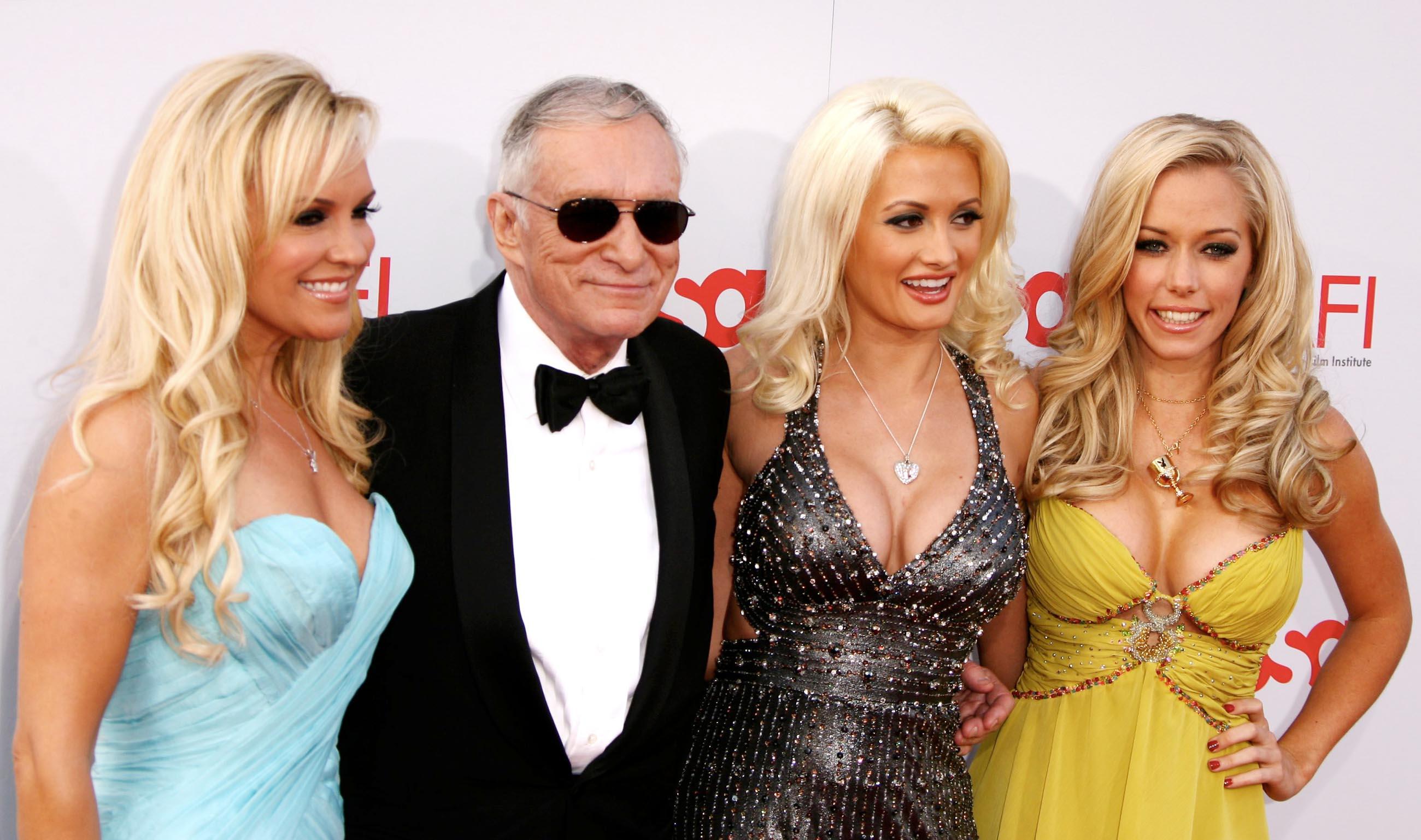 Article continues below advertisement
But now, during Madison's recent chat with host Alex Cooper on the "Call Her Daddy" podcast, Cooper asked what it was really like moving into the Playboy Mansion — and Madison had a very different experience, claiming that it was practically a requirement to have sex with Hefner before being granted exclusive access.
Article continues below advertisement
"I had to sleep with him first," Madison, 41, told Cooper. "I'm not trying to slut-shame anybody or anything, but nobody ever got asked to move in unless they had slept with him," Madison added, refuting Wilkinson's claim of not having sex with Hefner before living with him.
Adding fuel to the fire, E! News posted Madison's remarks on Instagram, and Wilkinson shot back (although she did not directly address the legitimacy of Madison's memory). "Dude... it's 2021," she vaguely commented, with a laughing emoji. "Times have changed," she said in a follow-up post, adding that she "forgive[s]" Madison for their fractured past and now has "kids to love and focus on."
Article continues below advertisement
Wilkinson shares Hank IV, 11, and Alijah, 7, with estranged ex, former NFL wide receiver Hank Baskett.
In return, a fan asked Wilkinson why she was "hating" on Madison. The Sliding into Home author fired back, writing, "How am I hating. She's [the] one out there. I'm all love now baby."
Article continues below advertisement
Another commenter told Wilkinson that, even in 2021, Madison "shouldn't be shamed" for talking about her experience on the podcast. Wilkinson commented back, saying, "I wish I had more time with Holly to understand this side... I wish her the best in life and [hope] this helps heal her."
Article continues below advertisement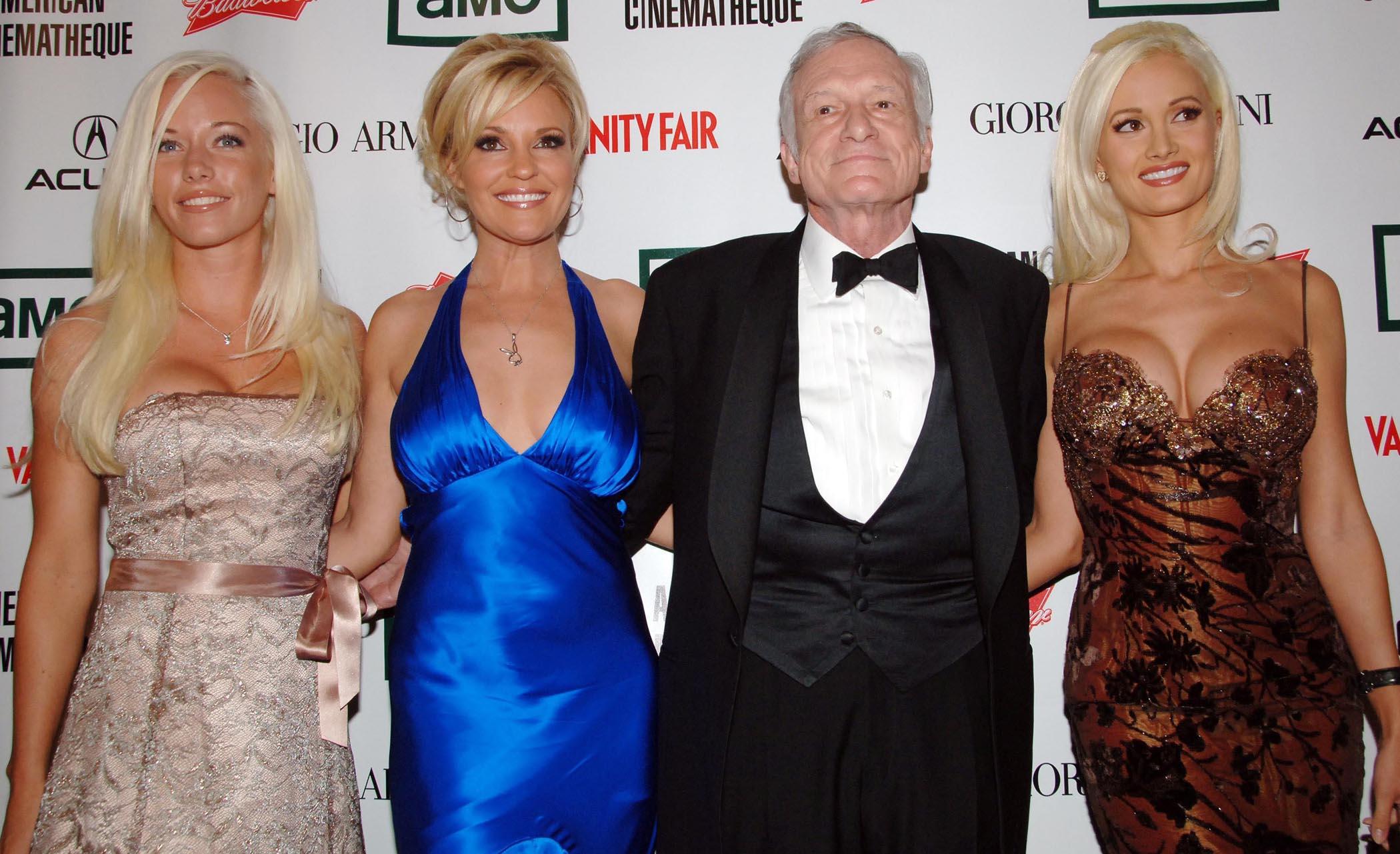 Madison spoke openly about her sex life with Hefner during her time in the Playboy Mansion, saying the two had "boring basic sex," she told Cooper, and she revealed that she was was never able to get pregnant cause Hefner was "just too old."
The former Playmate dated Hefner from 2001-2008. Hefner died in September 2017 at the age of 91. Madison went on to marry Pasquale Rotella from 2013- 2019 and the two share two children: Rainbow Aurora, 8, and Forest Leonardo, 4. Madison later dated Ghost Adventures host Zak Bagans, but the two called it quits in February.