COUPLES
Whoa, Baby! Bindi Irwin Loves Flaunting Her Growing Baby Bump On Instagram — See Her Adorable Pregnancy Snaps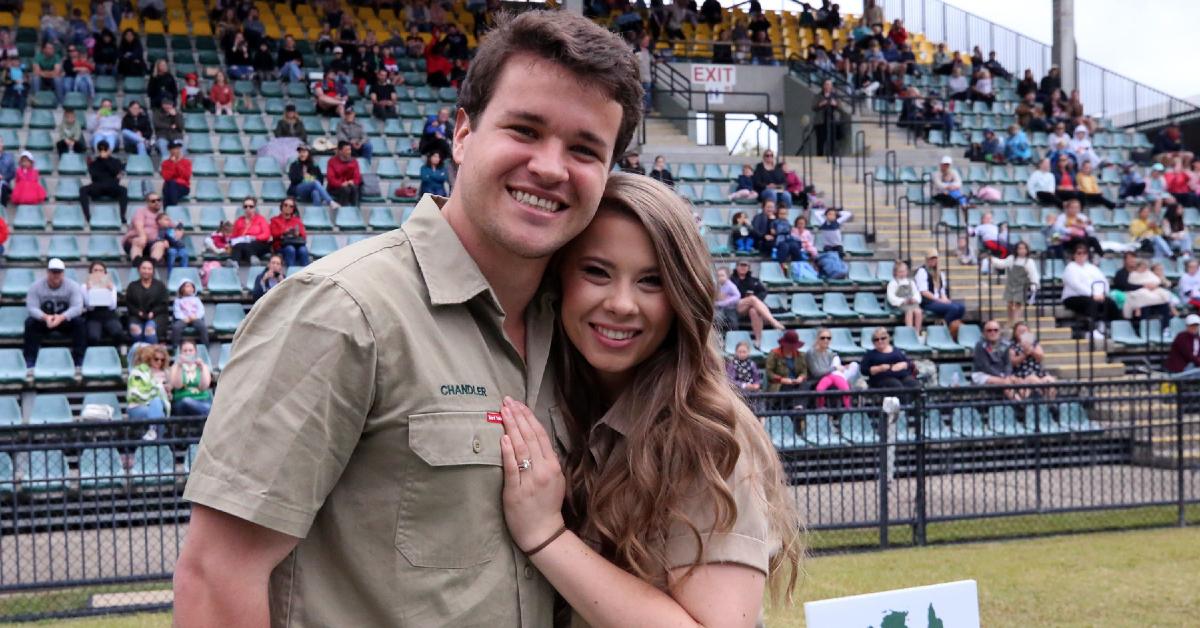 Australian TV personality Bindi Irwin and husband Chandler Powell are counting down the days until they get to introduce their first child together to the world. 
Irwin, 22, and Powell, 24, announced the expected arrival of the new member to their young family last August via Instagram. One month later, the zookeeper couple shared that they are expecting a baby girl. 
Article continues below advertisement
"Our beautiful daughter is now about the same size as a hatchling Aldabra tortoise and is as healthy as can be," Irwin enthused. "We can't wait for her arrival next year."
"I love you and our daughter more than anything," Powell wrote in the comments section.
The excited soon-to-be parents — who tied the knot last March — have frequently taken to social media to keep their followers updated on Irwin's growing baby bump.
Scroll through to see adorable photos of Irwin with her pregnancy belly.
Irwin shared that she and her hubby are "proud to announce that we're expecting," while holding up a baby-sized zookeeper shirt. "Though I'm still in my first trimester, we really want you to be part of our journey from the beginning of this new life chapter," she told her 4.4 million followers. 
Article continues below advertisement
The excited mama said her "baby girl is doing great" two months after revealing her pregnancy. "Every time we get an ultrasound she's incredibly energetic and always moving around," she wrote.
Irwin seemed to enjoy "dinner with the fam and baby bump," as she smiled down at her belly for the snap. 
Article continues below advertisement
Even the giraffe looked excited to hear that Irwin's "baby bump is getting bigger," as the couple gets closer to the halfway mark of her pregnancy.
Irwin shared an adorable video during her doctor's visit to check on her "beautiful daughter."
Article continues below advertisement
As seen in her "bumpdate," pregnancy looks good on Irwin.
Powell gave her growing daughter some "third trimester love."
Irwin offered a glimpse into her baby girl's nursery, and to no one's surprise, it's filled with animal designs!