EXCLUSIVE
'All Her Dreams Came True': How Bindi Irwin Is Preparing To Be 'A Great Parent' To Her Baby Girl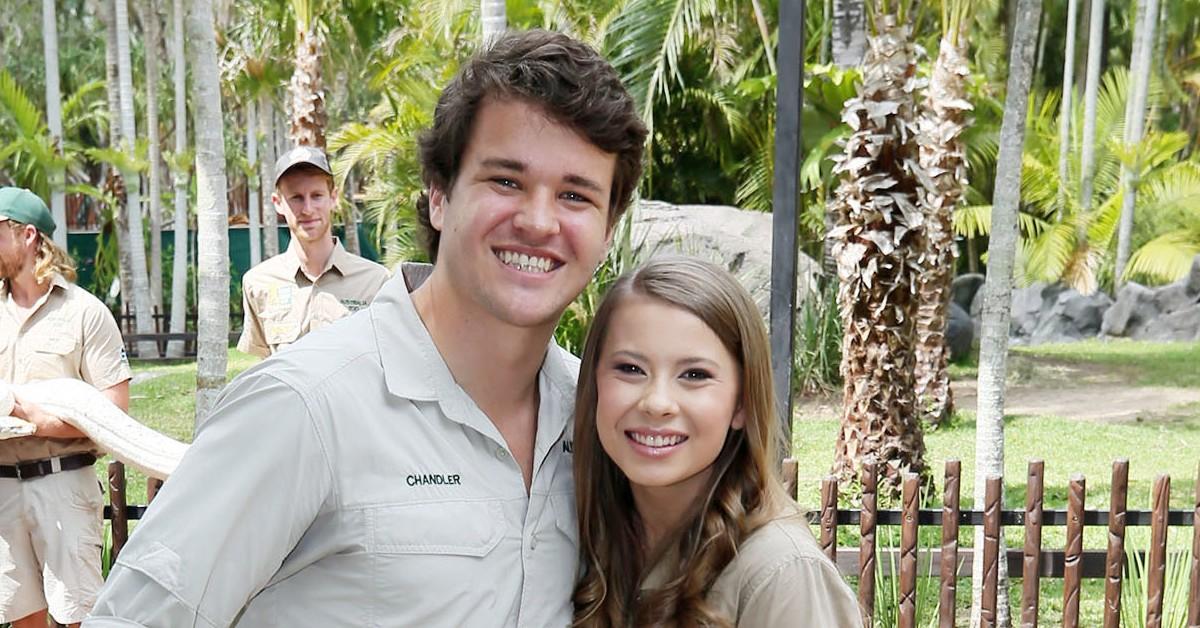 In a moving Instagram post on New Year's Eve, Bindi lrwin began by reflecting on the "heartbreaking losses" of 2020, including the wildfires that devastated her native Australia, the coronavirus pandemic and the shuttering of her beloved zoo. But she couldn't help but turn her attention to the year's bright side — the love and support of friends and family, her new husband, Chandler Powell, and, most of all, pregnancy.
"We are patiently waiting for our gorgeous daughter to arrive," she wrote. "She's the light of our lives."
Article continues below advertisement
Then again, Irwin, 22, has always had a gracious attitude. "She is so joyful in everything she does," an insider tells OK!. "And she's so strong and resilient. Bindi has experienced a lot of hardship over the past year, and she's come through it all still smiling."
BINDI IRWIN FLAUNTS HER CUTE BABY BUMP WHILE OUT AND ABOUT WITH HER HUSBAND CHANDLER POWELL — PHOTOS
Indeed, 2020 got off to a rocky start. In January and February, the raging bushfires took a dramatic toll on wildlife across the country, and Irwin and her team worked tirelessly at their Australia Zoo in Queensland to treat the thousands of animals affected.
Then Covid-19 hit, and Irwin and Chandler, 24 — who popped the question in 2019 after six years of dating — were forced to cancel their wedding plans. "They were going to have 200 guests, but ended up having a small ceremony at the zoo in late March, just two days after the country closed its borders," notes the insider.
Only Irwin's mother, Terri, 56, and brother, Robert, 17, were in attendance, but that didn't dampen the bride's spirit. "We were so grateful that we were able to get married when we did," Bindi said, adding that she and Powell, a Florida native and former pro wakeboarder, were ready and eager to tackle everything the world threw their way.
Article continues below advertisement
"She has a unique entrepreneurial sense all her own," the insider says. "Steve would be so proud of the woman she's become."
The impassioned conservationist is also doing her dad proud with her thriving career. The third season of the family's series, Crikey! It's the Irwins, is set to air later this year.
Article continues below advertisement
What Bindi is most looking forward to in 2021, though, is becoming a mom.
"Everyone agrees that Bindi's going to be a great parent," shares the insider, adding that she's already started a "new-mom diary." Bindi's "been reflecting on the physical changes and emotions around her pregnancy, and jotting down messages to her daughter," explains the insider.
"She can't wait until the time comes that her girl can read it. Bindi wants her to know that all her dreams came true."