NEWS
President Joe Biden's 'Cognitive Decline Is Clear and Painful,' Newt Gingrich Claims: 'Always Had a Loose Relationship With Reality'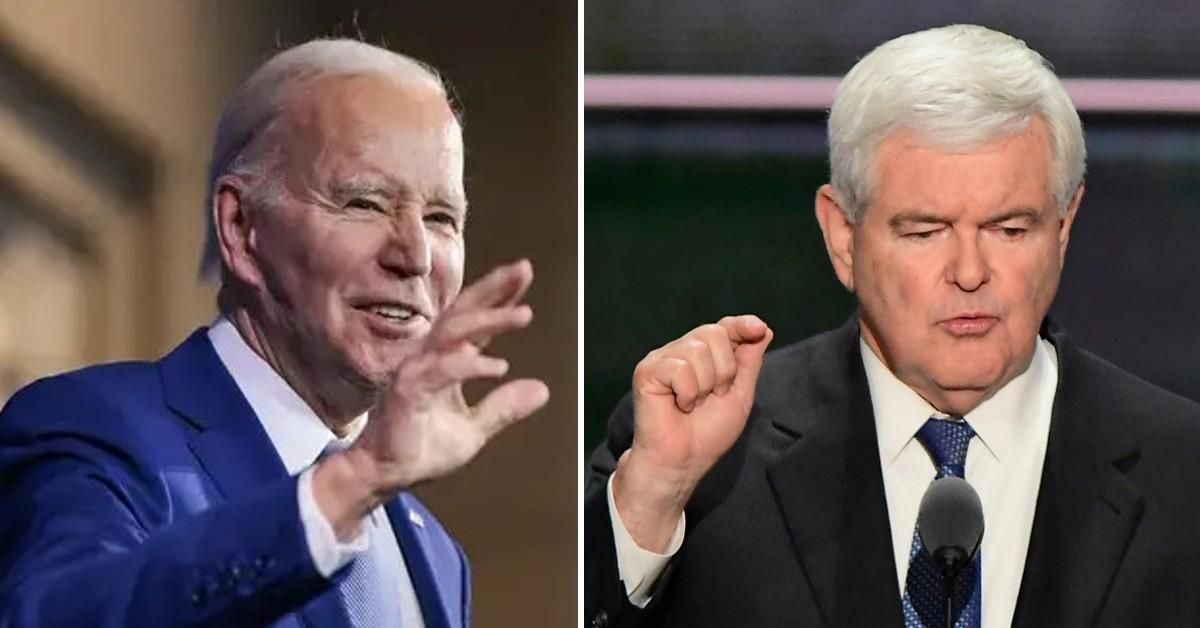 Former Speaker of the United States House of Representatives Newt Gingrich is weighing in on Joe Biden running for president — again — at 80 years old.
"He's not too old – he's too Joe Biden. His age isn't the problem. His competence is," the 80-year-old wrote in a column for Fox News.
Article continues below advertisement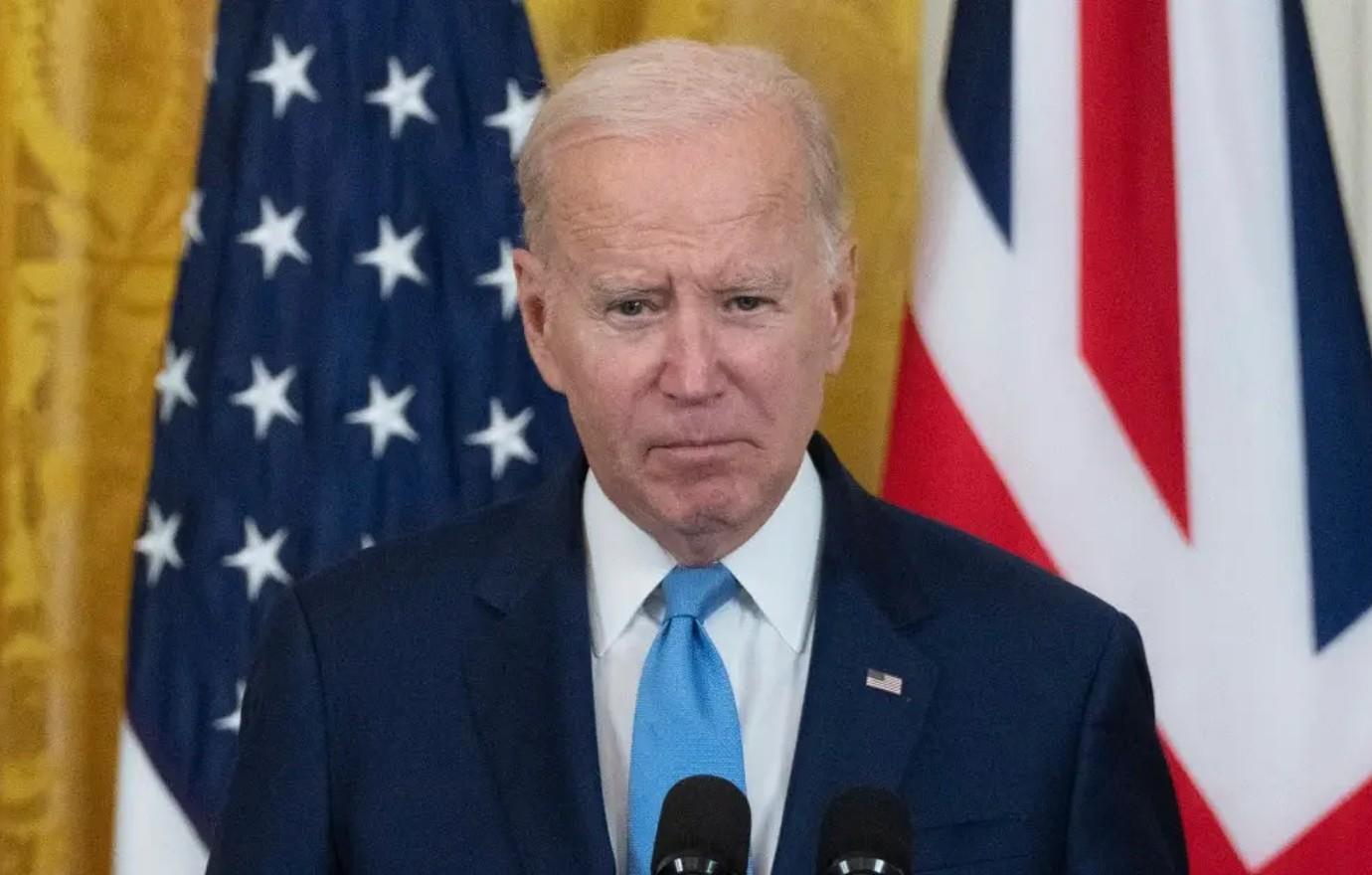 "It struck me as Callista and I were watching the movie Book Club: The Next Chapter that we have been talking about Biden's cognitive problems in exactly the wrong way. In the film, a cast of actors and actresses in their 70s – and an 85-year-old star – successfully carry off a light romantic comedy," he noted.
Gingrich then noted at 85 years old, Jane Fonda is all there mentally, and so are other people, including "Rupert Murdoch running the Fox Empire at 92, Warren Buffett investing billions at 93 and Helen Mirren performing brilliantly at 78."
Article continues below advertisement
"So, Biden's problem is much more about him and his abilities," he noted. "The truth is, as a candidate, U.S. senator, vice president, and president, Biden has always had a loose relationship with reality – and a stunning willingness to just make things up. His recent story about his house almost burning down is a lie he has told on at least eight occasions over the years. It simply is not true, and that simply does not matter to Biden."
He added, "Importantly, his cognitive decline is clear and painful. To have the leader of the most powerful nation in the world wander around a stage because he does not know where he is supposed to go – or what he is supposed to do – is just plain frightening. His slipping mind compounds with his lifetime of yarn-spinning and it makes both seem worse."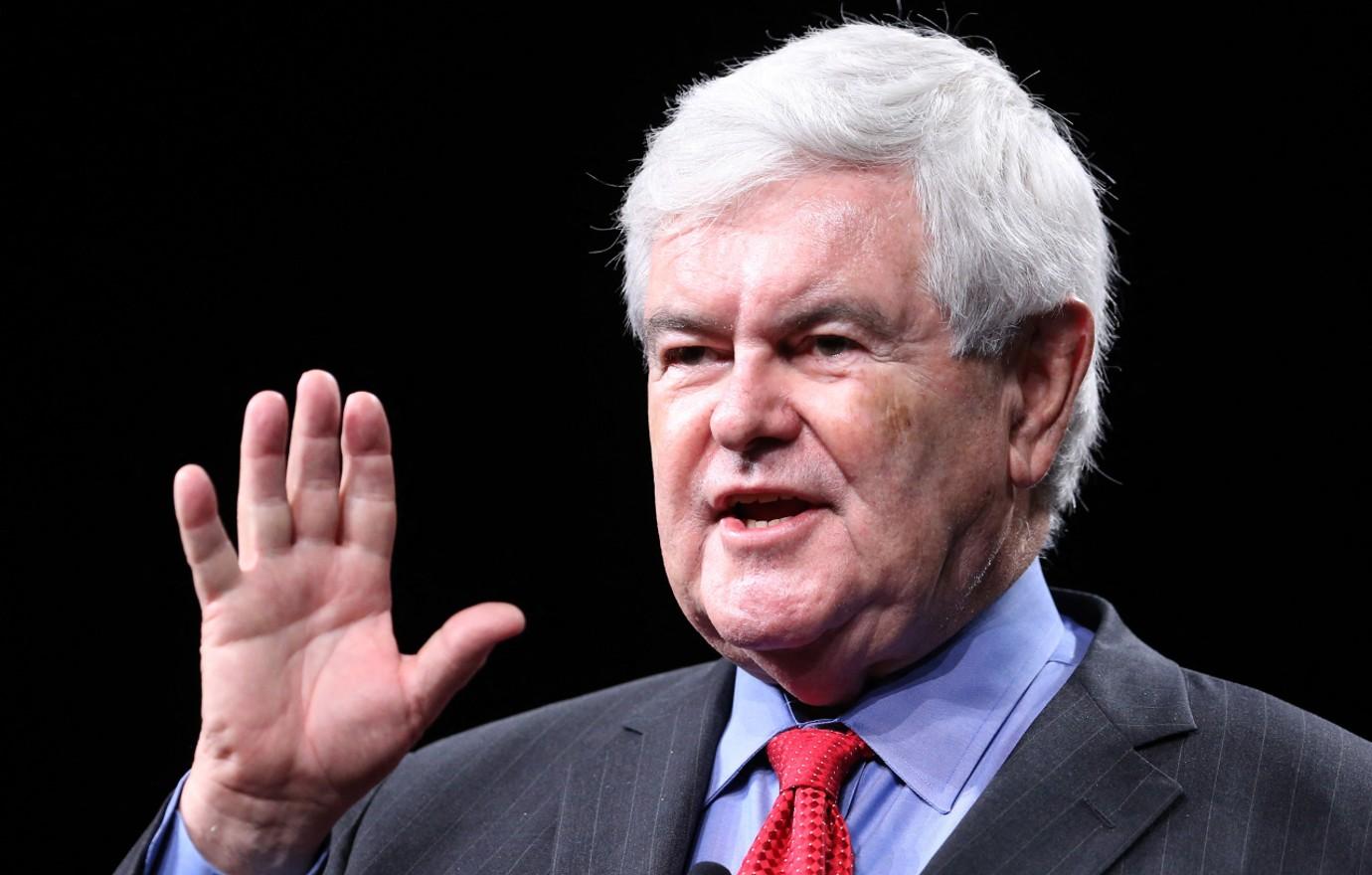 Article continues below advertisement
Never miss a story — sign up for the OK! newsletter to stay up-to-date on the best of what OK! has to offer. It's gossip too good to wait for!
As OK! previously reported, many seem to be concerned about Biden's age — but the president believes he's up for the job.
"I tell you what, someone said, 'You know what? That Biden, he's getting old, man. I tell you what,'" Biden, 80, said to members of the Sheet Metal Workers union on Monday, September 4. "Well, guess what? Guess what? You know, the only thing that comes with age is a little bit of wisdom. I've been doing this longer than anybody, and guess what? I'm going to continue to do it, with your help."