PHOTOS
President Joe Biden & Dr. Jill Light Up The National Christmas Tree After Shunning Hunter Biden's Illegitimate Child: Photos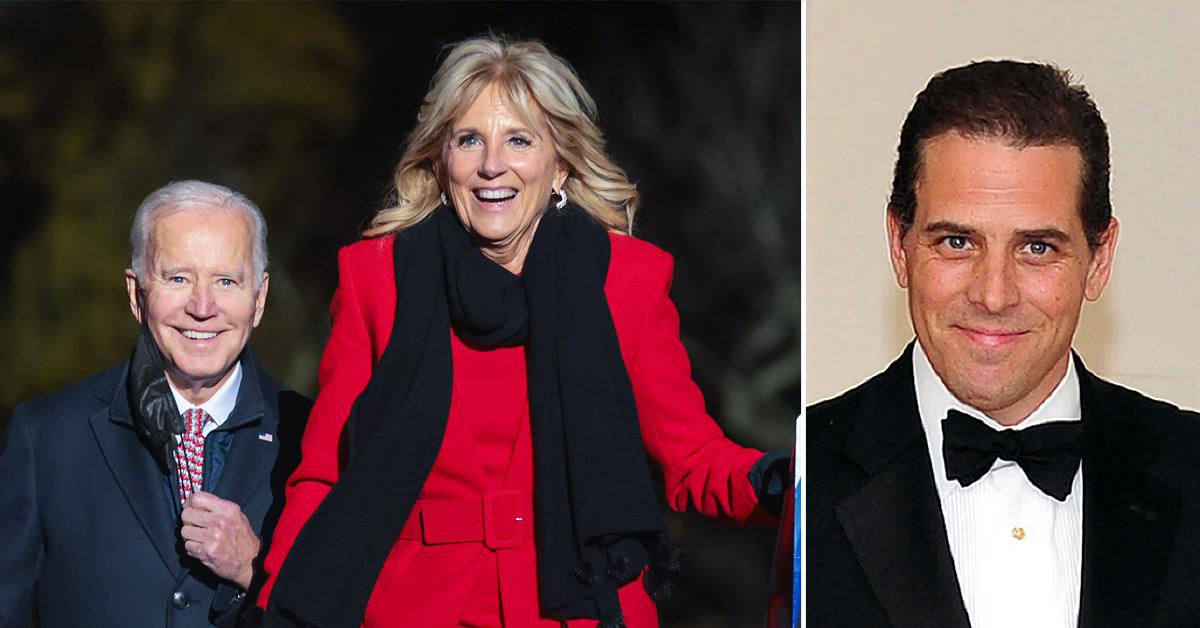 Article continues below advertisement
President Joe Biden and First Lady Dr. Jill Biden celebrated the lighting of the National Christmas Tree in D.C. on Thursday, December 2.
"You know, for the evergreen tree — it reminds us that even in the coldest, darkest days of winter that life and abundance will return," the 79-year-old told the adoring crowd during the ceremony. "It's a bright beacon of hope that reminds us of the promise we find in scripture of finding light in the darkness, which is also a very American thing to do — perhaps the most American of things: to find light. And it's important to continue traditions like this one to remember that simple truth today."
Article continues below advertisement
The beautiful tree — which sits in The Ellipse in President's Park, south of the White House — is fabulously decorated with red and white lights and ornaments made by 1,300 students from around the country.
Article continues below advertisement
The tree lighting ceremony comes shortly after another tradition, which saw Joe's son Hunter Biden's illegitimate child left out. The Bidens decorated the State Dining Room for Christmas, as they celebrated the "Gift of Family" with stockings hanging over a stunning fireplace to represent each member.
Six festive stockings were hung for each of their grandchildren, but Hunter's daughter — who was born out of wedlock — was MIA from the holiday decorations. Naomi, 27, Finnegan, 21, Maisy, 20, Natalie, 17, Robert Hunter Biden II, 15, and little Beau, 1, were all represented with their individual stocking, while Hunter's 3-year-old illegitimate child Navy Jones Roberts didn't cop a decorative pouch.
Article continues below advertisement
Hunter initially denied fathering the toddler with stripper and Arkansas native Lunden Alexis Roberts, with him claiming he had "no recollection" of meeting her — despite her being on the payroll at Hunter's consulting firm while she was pregnant in 2018. (Roberts was reportedly kicked off the company's insurance plan after she gave birth.)
Article continues below advertisement
A paternity test later proved the 51-year-old painter was Navy's dad, and he reportedly settled with his baby mama for an undisclosed amount of cash last year. The Biden family has allegedly never met the toddler.
Scroll through the gallery below to see photos from the Bidens' tree lighting ceremony.
Article continues below advertisement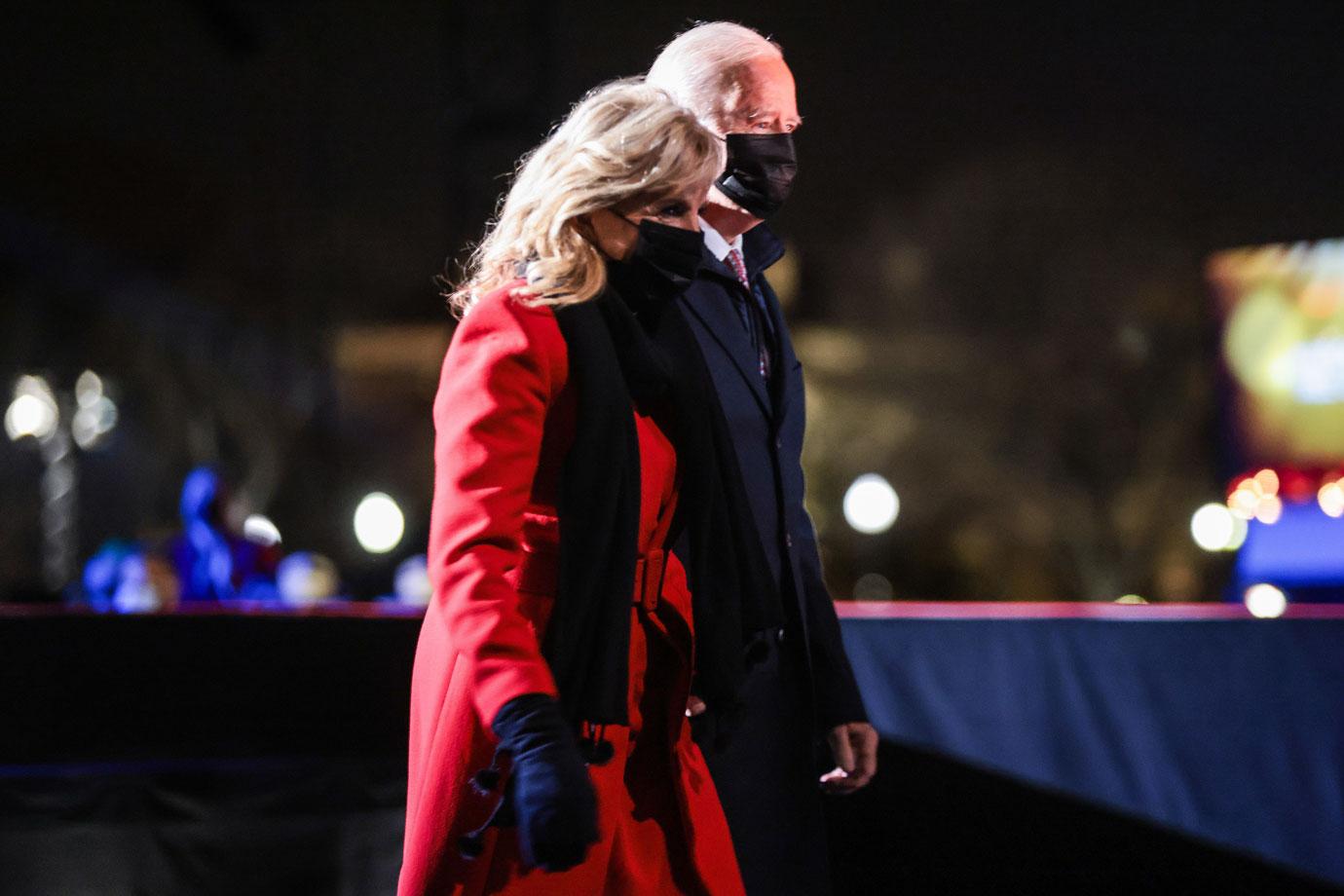 The first National Christmas Tree lighting was held in 1923.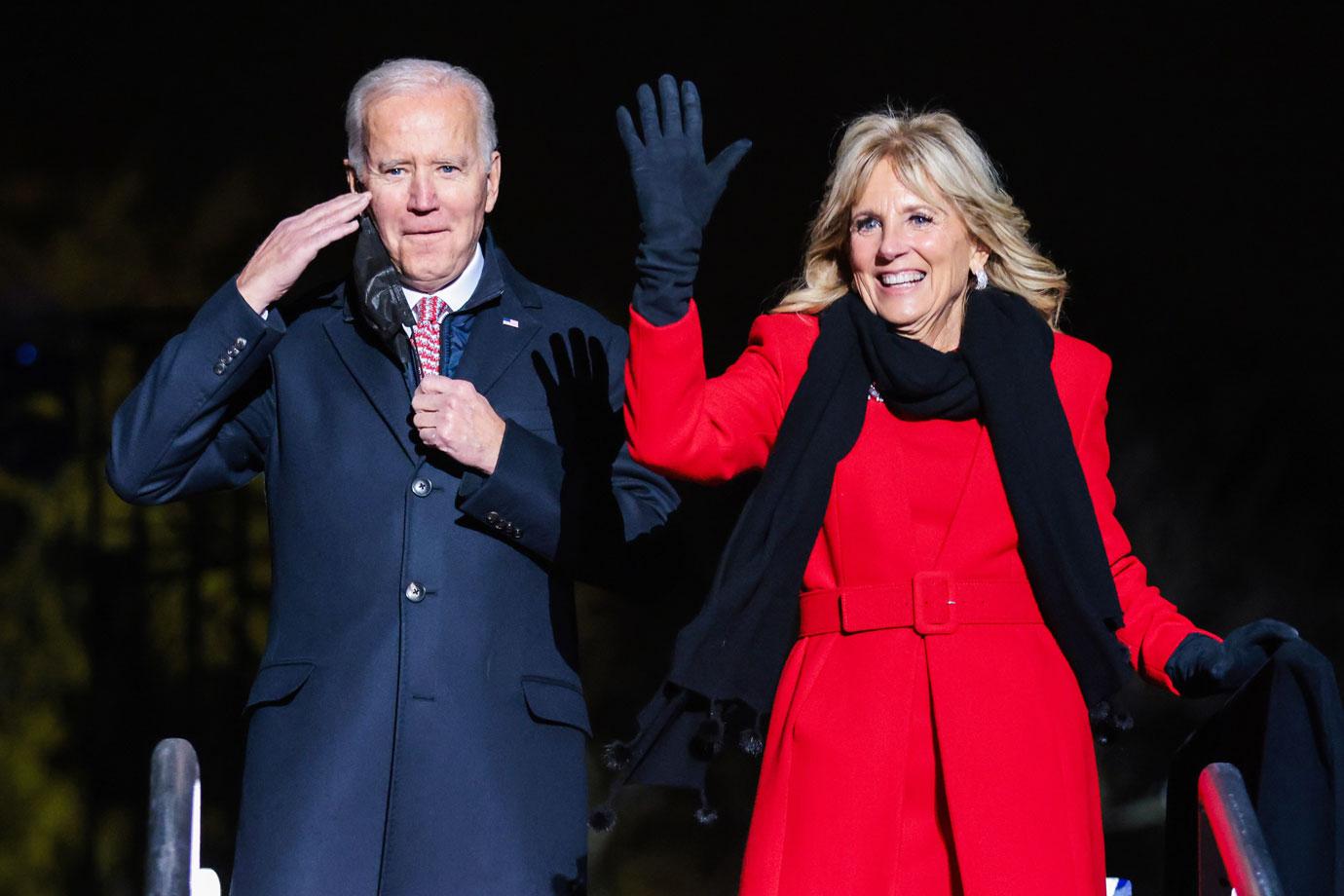 The tree is surrounded by smaller trees representing every U.S. state and territory, in addition to the District of Columbia.
Article continues below advertisement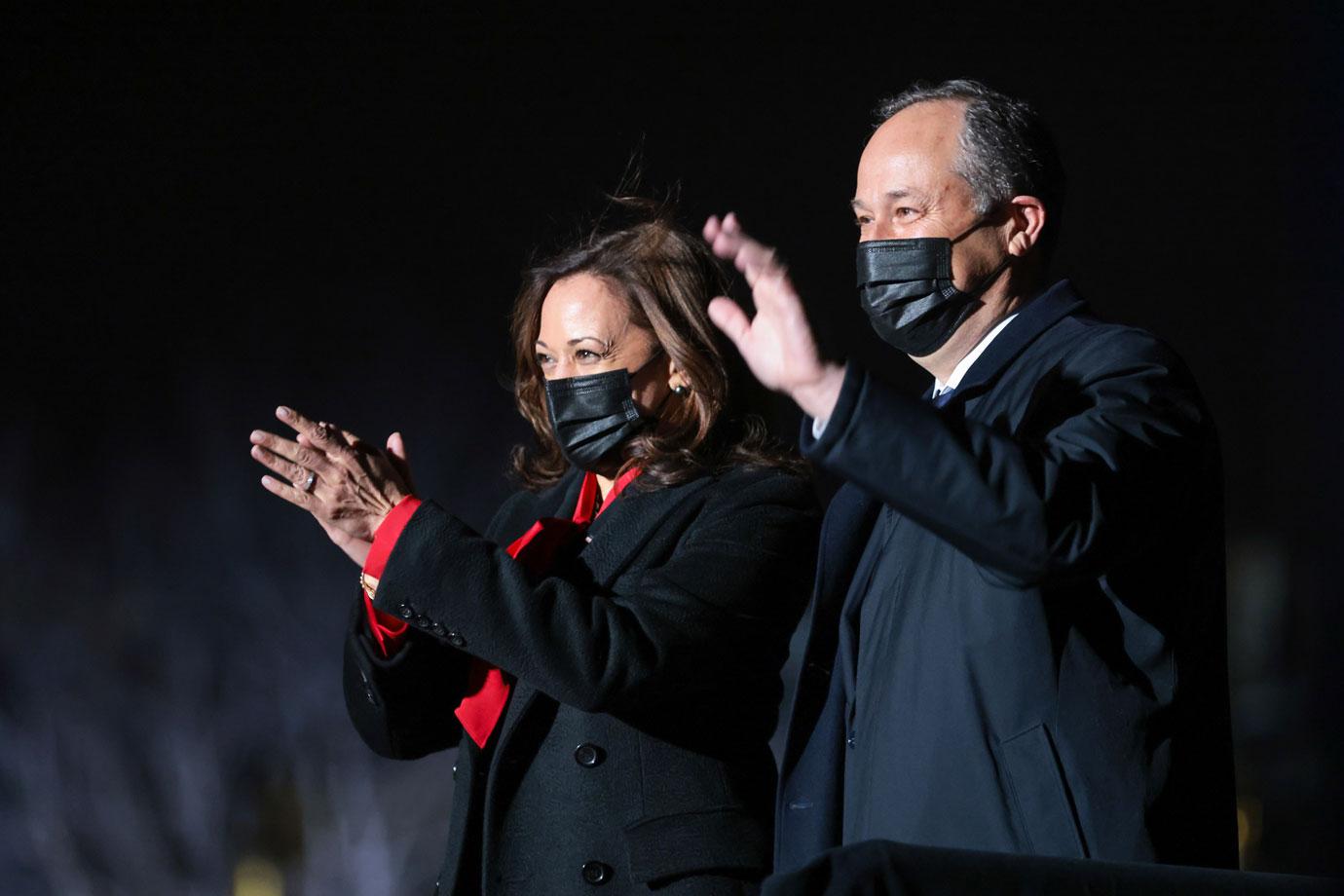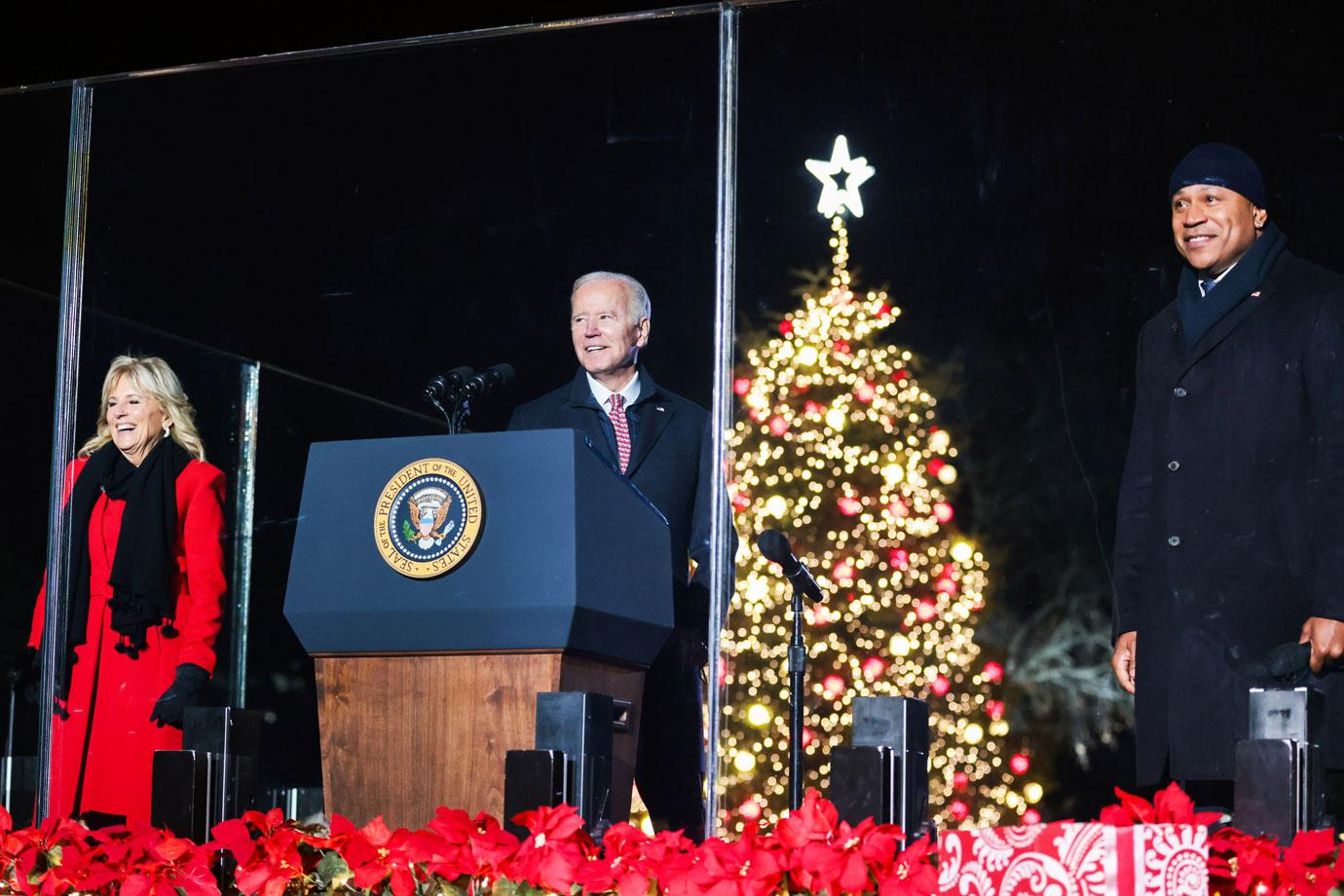 Article continues below advertisement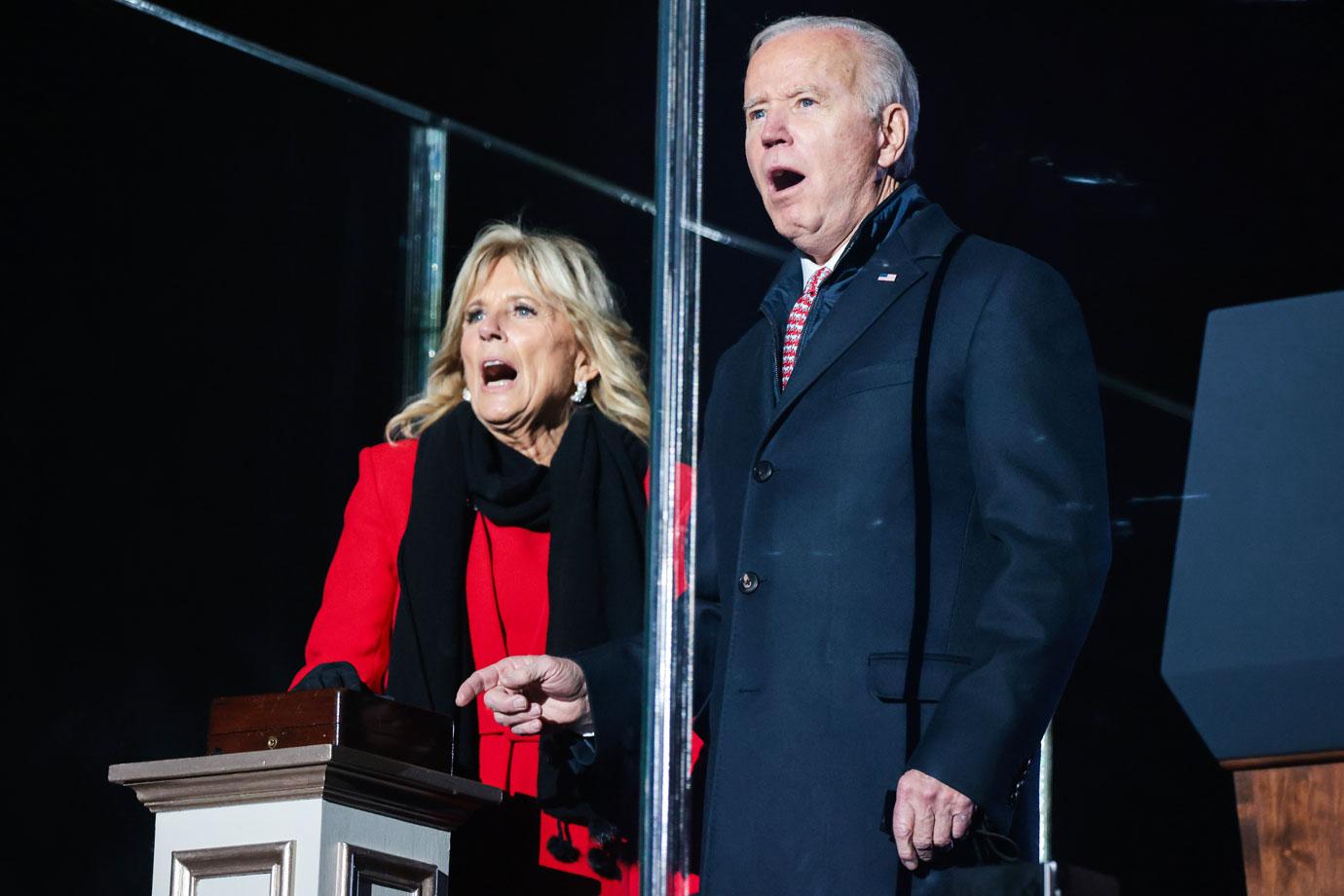 The event will broadcast Sunday, December 5, on CBS.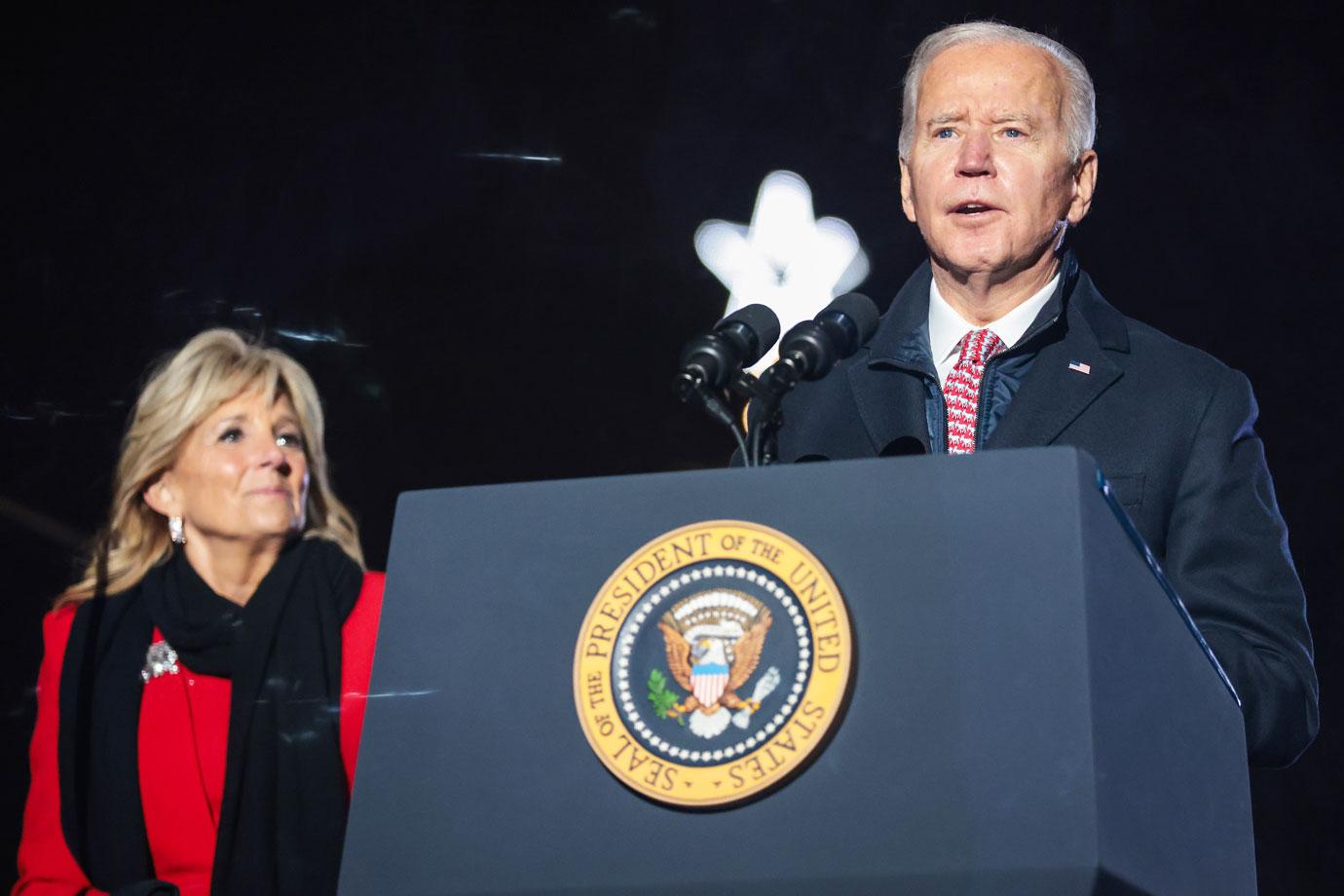 The Howard Gospel Choir also performed during the festive celebration.