Did Prince Charles & Prince Harry Have Secret Meeting Upon His U.K. Return? Royals 'Planned' One-On-One Dinner To Hash Things Out, Spills Source
Did someone say royal reconciliation? Prince Harry and estranged father Prince Charles planned a one-on-one dinner upon the Duke of Sussex's U.K. return earlier this month, according to a source, but it is unknown if their reunion ended up taking place.
Article continues below advertisement
OK! reported that Harry returned over the pond to attend the Thursday, July 1, unveiling of Princess Diana's statue at Kensington Palace. Charles was reportedly in Scotland at the time of the ceremony on what would've been his first wife's 60th birthday.
However, the Prince of Wales allegedly intended on returning to London to hash things out with his youngest son following their fallout over Harry and Meghan Markle's bombshell Oprah Winfrey interview, according to a source close to Charles.
Article continues below advertisement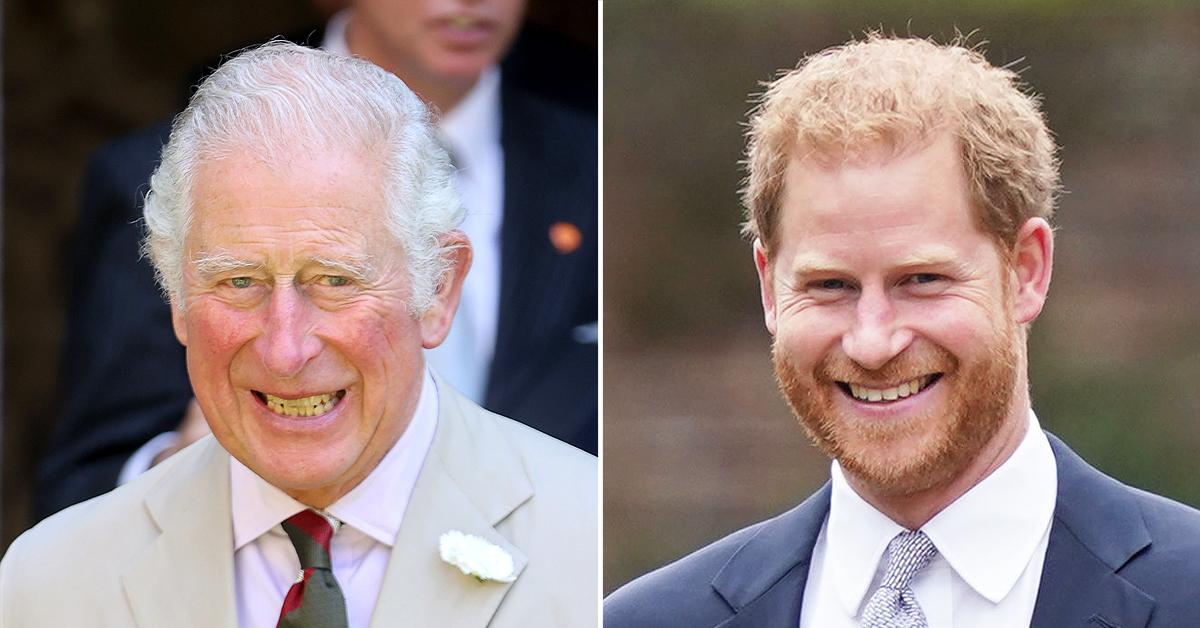 During the Duke and Duchess of Sussex's sit-down earlier this year, Harry said he believed Prince William and Charles are "trapped" in royal life. He also insisted that he and Meghan stepped back from their senior royal duties last year due to The Firm's lack of support.
Article continues below advertisement
To make matters worse, Harry continued to drag the royals — especially his father — through the mud, condemning Charles' parenting style and opening up about being raised in the confines of palace walls.
Article continues below advertisement
To say the estranged father-son duo have a lot to talk about would be an understatement. And while OK! previously reported that Harry is ready to own up to the mistakes he's made since his royal exit, dubbed Megxit, the same apparently can't be said for Charles.
Article continues below advertisement
Harry and Charles may have pushed off their secret dinner for a later date; however, their planned meeting could suggest a step in the right direction for the family members' troubled relationship.
Article continues below advertisement
Meanwhile, this wouldn't be the first time Charles tried to avoid talking to his son. OK! previously reported that Harry barely spoke with his brother, 39, nor dad, 72, when he returned home for the first time since he left his royal life behind and bashed his fellow royals on national TV to attend Prince Philip's April funeral.
The only chat he, Charles and Prince William exchanged in at the time was a "clear-the-air" talk with witnesses around to make sure their conversation wouldn't get twisted or leaked by Harry's camp, which wouldn't be unheard of.