Prince Harry Will Return To U.S. Without Having 'One-On-One' Chats With Prince William Or Prince Charles: Source
Article continues below advertisement
According to a source, the only conversation the three took part in together was a "clear-the-air talk" at Harry's U.K. home, Frogmore Cottage, after Prince Philip's Saturday, April 17, funeral.
Harry, 36, has a long way to go in repairing his relationship with his high-profile family after he and Meghan Markle, 39, made some bombshell accusations and claimed William and Charles were "trapped" in royal life during the couple's CBS tell-all with Oprah Winfrey last month.
Article continues below advertisement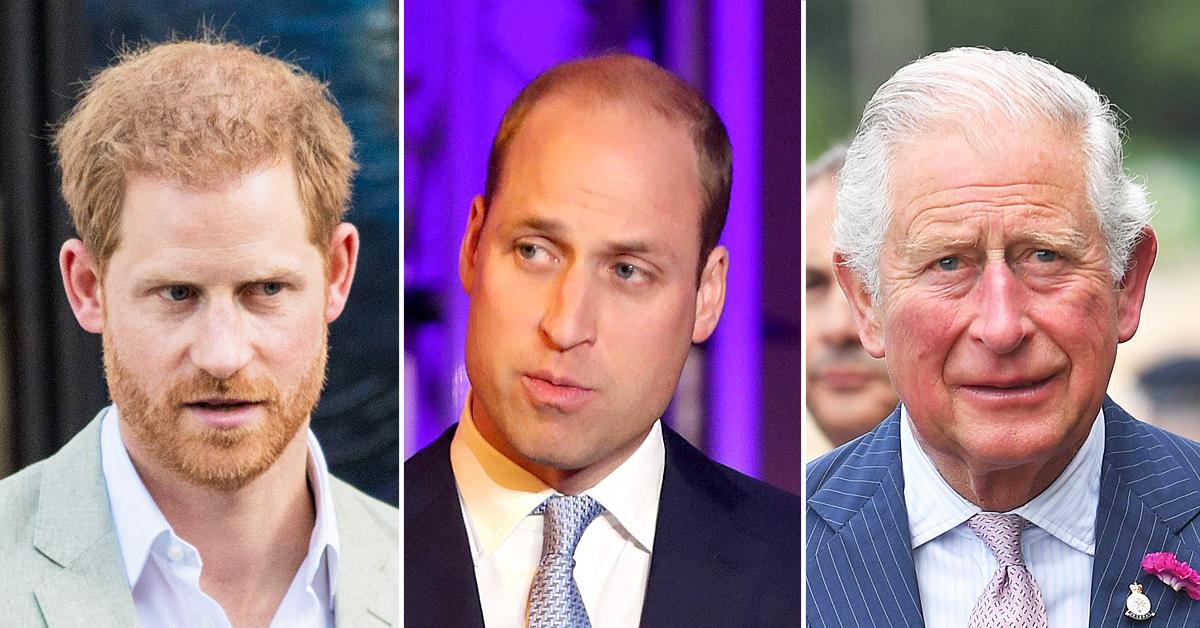 Harry's brother and father would only agree to talk to Harry if there were witnesses to hear the conversation, as they feared the chat could get twisted and leaked from Harry's camp (which wouldn't be unheard of), a source explained.
Article continues below advertisement
Article continues below advertisement
However, Harry apparently wasn't thrilled with King blabbing about their private family drama on television either.
"It's not just Charles and William who want to keep their rapprochement private — but Harry too," a source insisted. "No one needs Gayle King reporting on private family matters."
Article continues below advertisement
"They are being protective of one another — no one wants anything private being reported back to anyone. Nobody wants anything out there," a U.K. royal source dished, adding: "no one can pretend to know what was said on Saturday — it was just immediate family after the service."
Article continues below advertisement
And while their discussion remained under wraps, lip readers deciphered their quick convo, claiming William said to Harry that the funeral "was great, wasn't it," to which he replied: "It was as he wanted it."
Article continues below advertisement
William later told Harry: "Absolutely beautiful service, ah, the music," according to the lip readers.
And while the soon-to-be father-of-two is "desperate" to return home to his very pregnant wife, Harry may remain in England to join Queen Elizabeth II for her 95th birthday on Wednesday, April 21 — almost two weeks after her husband died on Friday, April 9.
Article continues below advertisement
Harry's return to the U.K. marked the first time he had been home since he and Meghan — who was advised not to travel to Philip's funeral because of her pregnancy — stepped back from their senior royal duties last year. It also marked his first face-to-face encounter with his royal family following their Oprah interview on Sunday, March 7.
Page Six first reported that Harry didn't have "one-on-one" chats with his family members during his visit over the pond.