ROYALS
Prince Harry Shares Final Words He Whispered To Queen Elizabeth After Her Death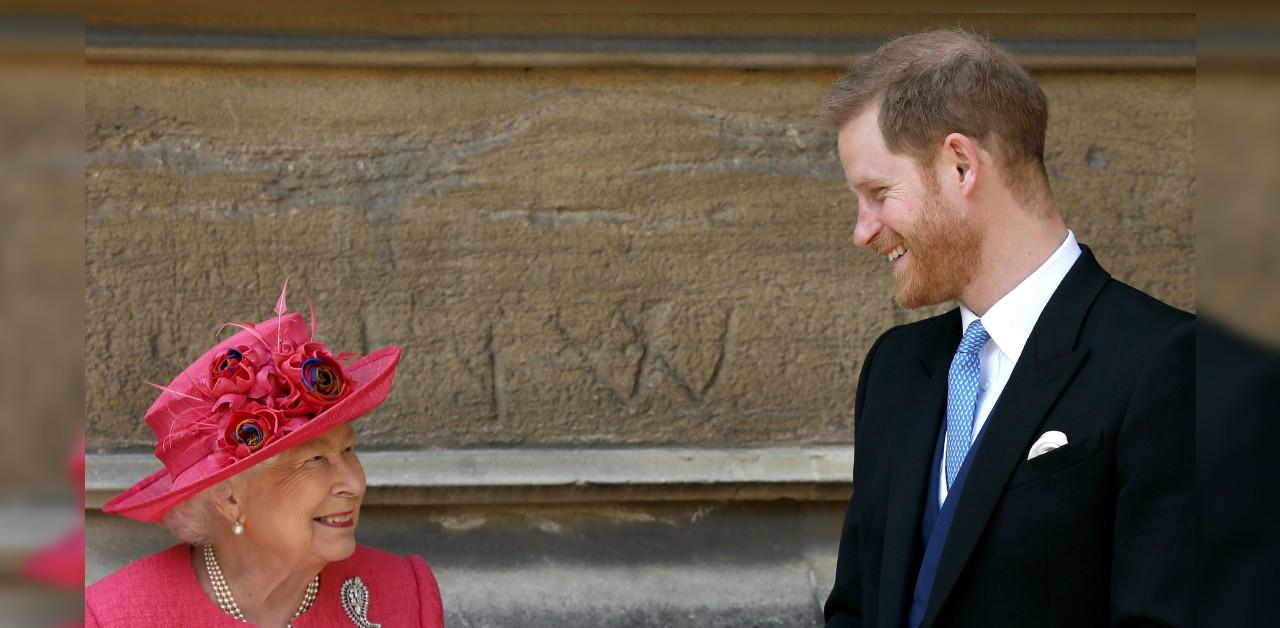 Though Queen Elizabeth II took her last breath before Prince Harry arrived at her bedside, the Duke of Sussex still took a moment to say goodbye to his beloved grandmother once he finally made it to her home.
The father-of-two recalled the emotional moment from September 8, 2022, in his memoir, Spare, revealing that after she passed at age 96, he whispered to her that he "hoped she would be happy."
Article continues below advertisement
The newly minted writer also told the beloved matriarch she would be reunited with her husband, Prince Philip, who passed in April 2021 at age 99.
As OK! reported, Harry tried to make it to the queen's Scotland home before she passed, but he didn't land in the country until about three hours later. However, according to Tom Bower's book, Prince William was partially responsible for his younger brother's tardiness.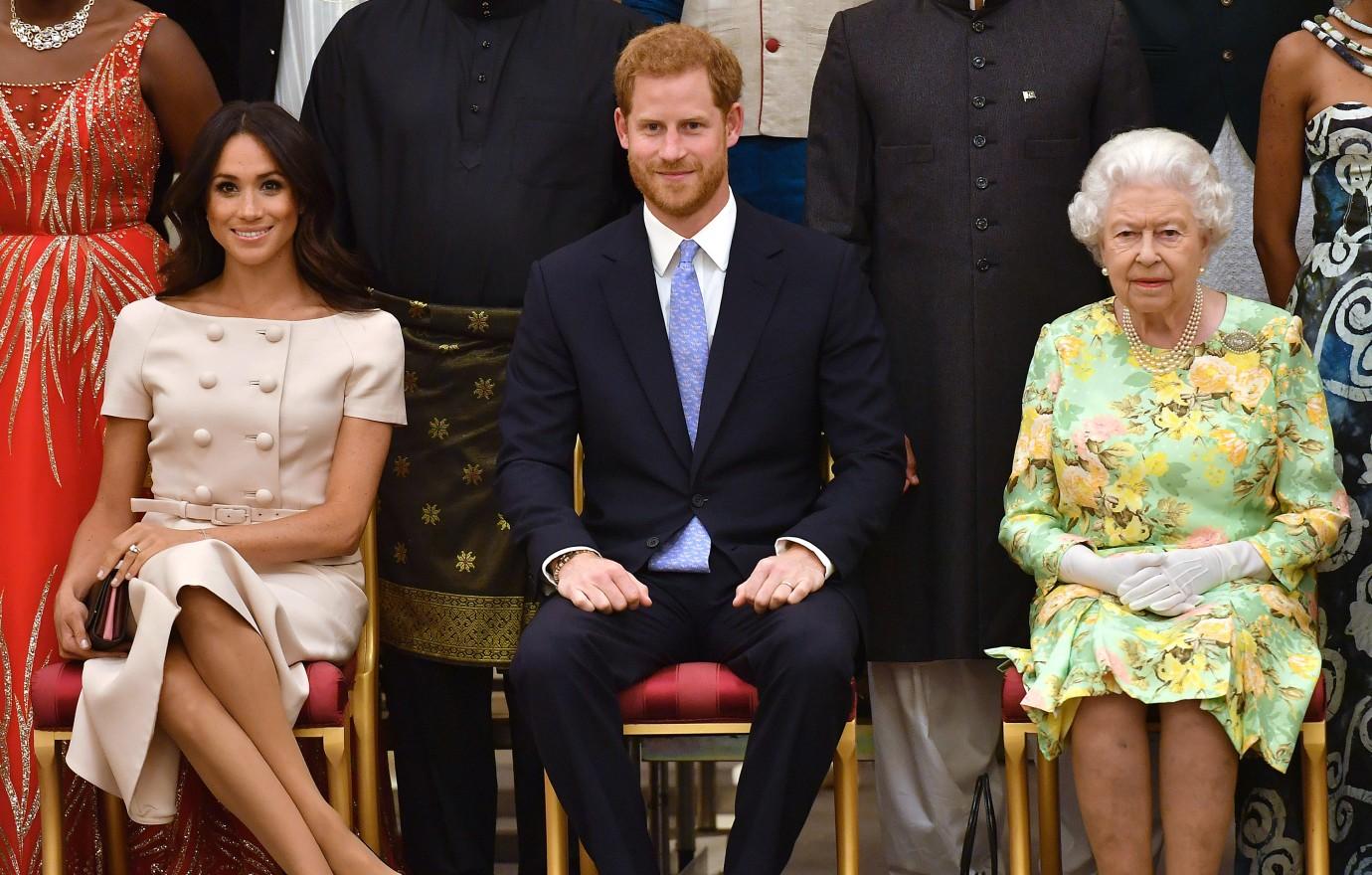 Article continues below advertisement
"At Meghan's suggestion, Harry insisted that he would be accompanied by his wife – and that plan was broadcast to journalists at 1:53 p.m.," Bower explained. "Meghan's expectation was astonishing. For four years she had rejected the Queen's invitations to visit Balmoral but, in her last hours of life, Meghan eagerly sought to make the journey. Firmly, Harry was told that Meghan was not welcome."
Article continues below advertisement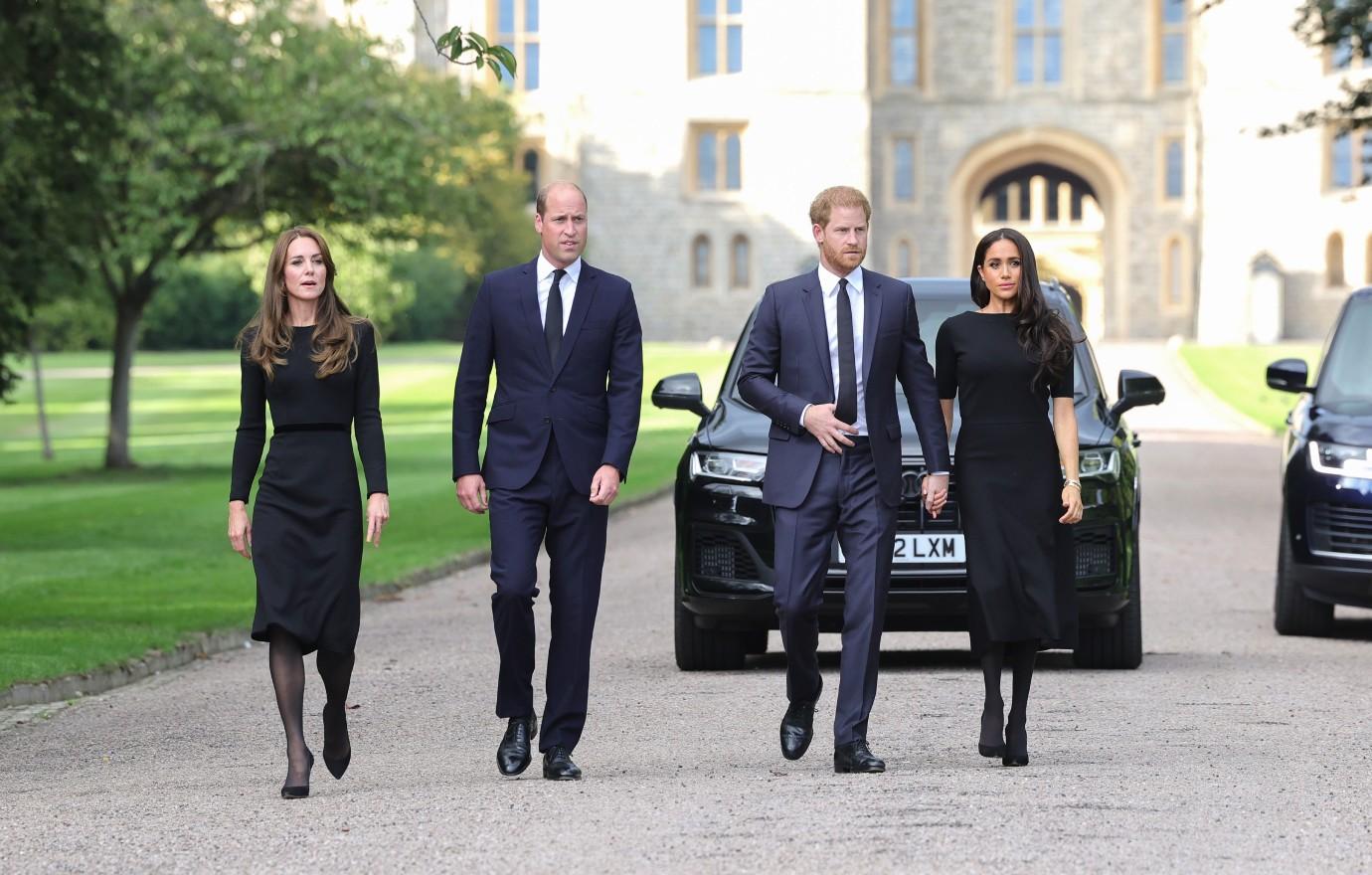 "Unwilling to waste more time, William ordered the RAF jet to take off at 2:39 p.m. Harry was left to hire his own plane and make the journey alone," the author continued. "He landed in Scotland at 6:46 p.m., 14 minutes after the Queen's death had been announced to the public. She had died at 3:10 p.m."
Meghan then came to join her husband for the mourning period and funeral, where the brothers kept their distance.
Article continues below advertisement
Page Six obtained the excerpt from Spare, which officially hits shelves on Tuesday, January 10.