ROYALS
Invite List For Prince Philip's Funeral Revealed, The Queen Had To 'Make Some Difficult Decisions'
Prince Philip will be surrounded by his wife of 73 years, Queen Elizabeth II, four children and eight grandchildren amongst other close royal family members at his funeral on Saturday, April 17.
Article continues below advertisement
Due to the COVID-19 pandemic, Her Majesty had to "make some difficult decisions" about who would attend her husband's funeral, since there was a 30-person limit, a Buckingham Palace rep said. "We are dealing with a family funeral and at its heart it is still a family event."
The spokesperson did not reveal whether the Duke of Edinburgh was involved in choosing who would attend his funeral before his death on Friday, April 9.
Article continues below advertisement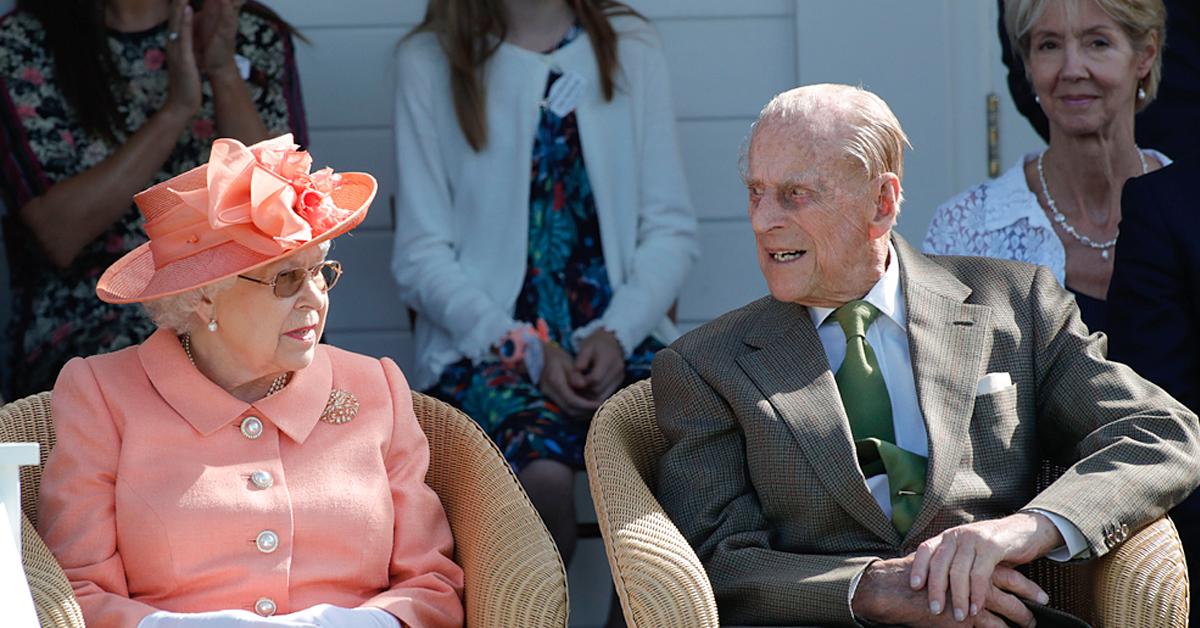 The 99-year-old will be laid to rest at St. George's Chapel in Windsor Castle. All attendees will wear masks in the chapel, and those taking part in the funeral procession will only wear masks when they enter the chapel.
Article continues below advertisement
Article continues below advertisement
While Prince Harry will attend the service with his family, wife Meghan Markle won't be by her hubby's side, as doctors advised her not to travel because she's pregnant.
Article continues below advertisement
In addition, family members from both the Queen and Philip's side will be in attendance, as well as Penelope Knatchbull, Countess Mountbatten of Burma — she married into the royal family when she wed Norton Knatchbull, 3rd Earl of Mountbatten.
Article continues below advertisement
While the funeral is scaled-down due to the pandemic, former palace spokeswoman Ailsa Anderson told PEOPLE: "Ironically, it is probably how he would have liked," adding: "No fuss, no bother. Right through his life, he never knew what all the fuss was about."
And hopefully there won't be any fuss, since OK! confirmed that William, 38, and Harry, 36, will not walk together at the funeral — their cousin Peter Phillips, who is Princess Anne's son, will be walking between the brothers.
Article continues below advertisement
Apart from making the tough decisions on the guest list, OK! reported that the Queen also decided on the attire for the event, banning military outfits. 
"It's the most eloquent solution to the problem," a military source explained, as Harry was stripped of his three military titles when he and Meghan stepped back from their senior royal duties last year. 
Article continues below advertisement
To avoid any conflict, the Queen insisted all senior male royals simply wear suits and ties, since the funeral should be about Philip and not the internal tumultuous relationships between the royals.
"This is obviously very sensitive," royal expert Richard Fitzwilliams explained. "Anything that distinguished the brothers in that way, which would be so obvious for anyone watching, would probably be avoided. The whole thing we do not want is any form of rift."